July 23-25 2021 - Durango, CO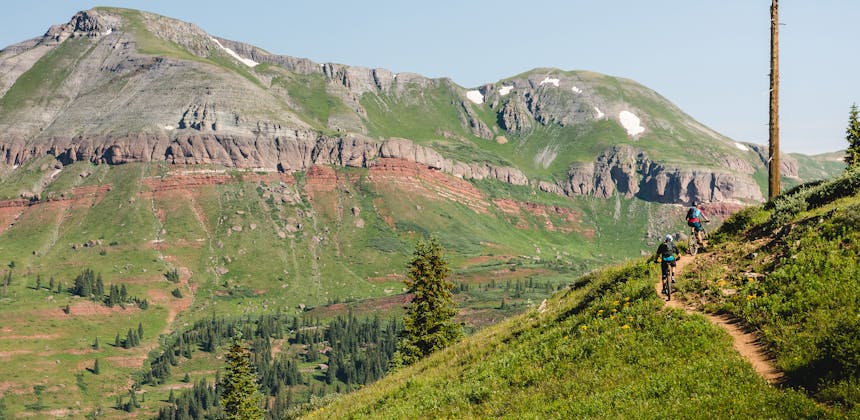 Yeti Gathering Returns
We're headed back to Durango Colorado, Yeti's homeland, July 23-25 to experience Colorado mountain biking heaven for the 19th annual Yeti gathering. Surrounded by the San Juan mountains, Durango marks the intersection of arid desert terrain and lush spruce forests. As always, we'll offer tent and RV camping options, hotel accommodations, delicious food and drinks, and of course, epic riding.
Sold Out - Join Wait List
SCHEDULE OF EVENTS
Thursday, July 22
4:00pm - 6:00pm Early Check-In Begins
Friday, July 23
9:00am - 6:30pm Check-In, Parking, Tent/RV Set Up
5:30pm - 7:30pm Dinner & Drinks
Saturday, July 24
6:30am - Coffee is ready
6:30am - 8:00am - Breakfast
8:00am - 9:00am - Purgatory Lift Opens EXCLUSIVELY for Yeti Gathering riders. *IF YOU ARE PLANNING ON RIDING THE EXPERT RIDE PLEASE ARRIVE EARLY SO YOU CAN START PEDALING
9:00am - Finish — RIDE, RIDE, RIDE (Click to download ride map)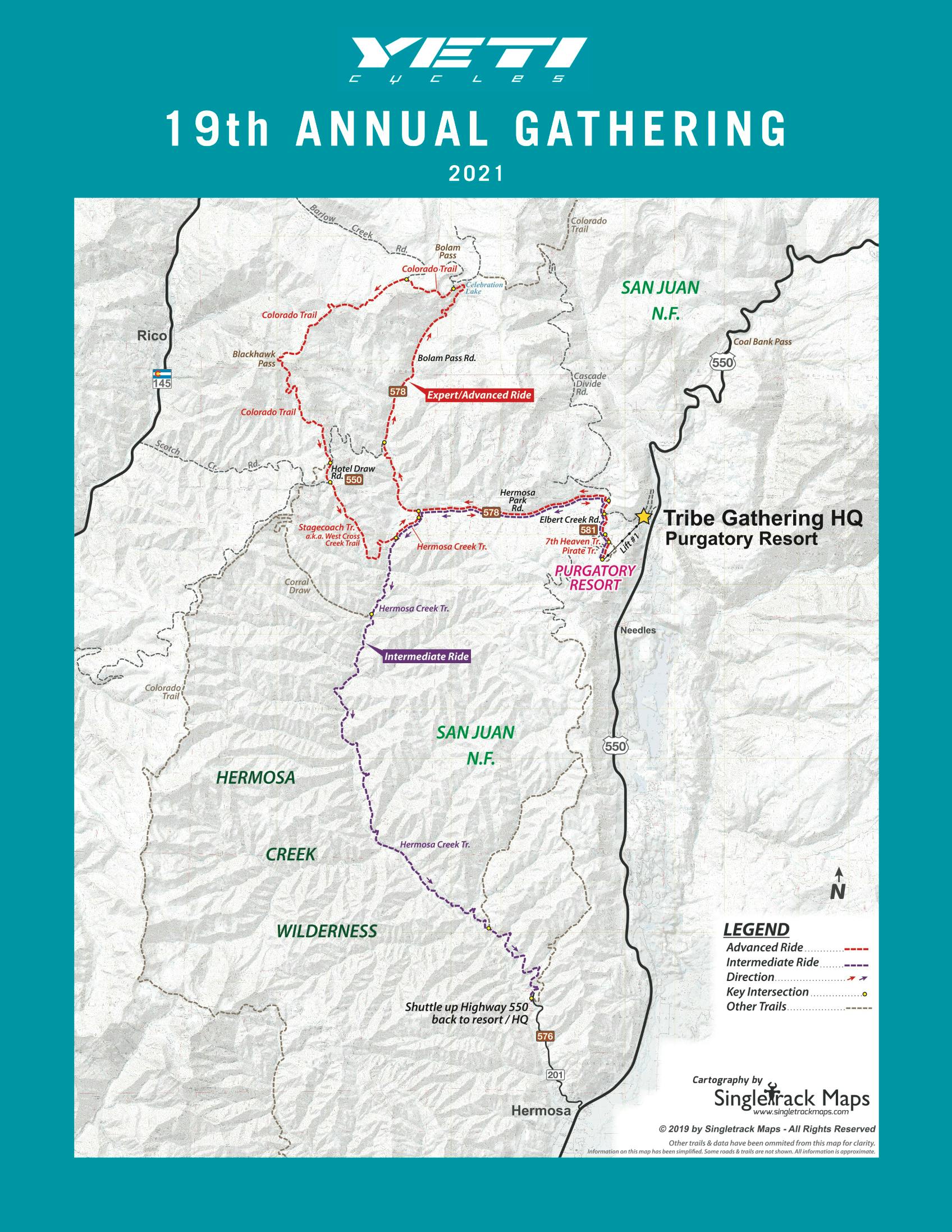 5:30pm - 7:30pm Dinner, Drinks, Music
11:00pm - Start to wrap up the night
Sunday, July 25
7:00am - 9:00am Breakfast
9:00am - Ride bike park (if purchased pass) and enjoy other Purgatory Resort activities
Finally, head on home. We can't wait to see you next year.
COVID PRECAUTIONS
We want everyone to be comfortable at the Gathering and recognize the COVID situation is fluid and ever changing. Our top priority is that you feel safe coming to this year's event. Some things will be different but we expect the vibe, epic rides, and stupid Saturday night games to be the highlights of the event, just as they have in the past.  
Since we'll be guests of Purgatory Resort, we will follow their health and safety guidelines when it comes to congregating, eating and drinking and hanging out. We'll also be following all of the local, state and federal guidelines that are in effect at the time of the event. 
We're asking everyone to please bring a mask and wear it when appropriate. It will make everyone's life easier if we're respectful of each other. And finally, if you can get vaccinated prior to coming, we highly encourage you do so. 
Thanks for choosing to emerge from this pandemic pedaling hard and hanging with a bunch of Yeti freaks. We're looking forward to seeing you. 
The passes - CHOOSE YOUR ADVENTURE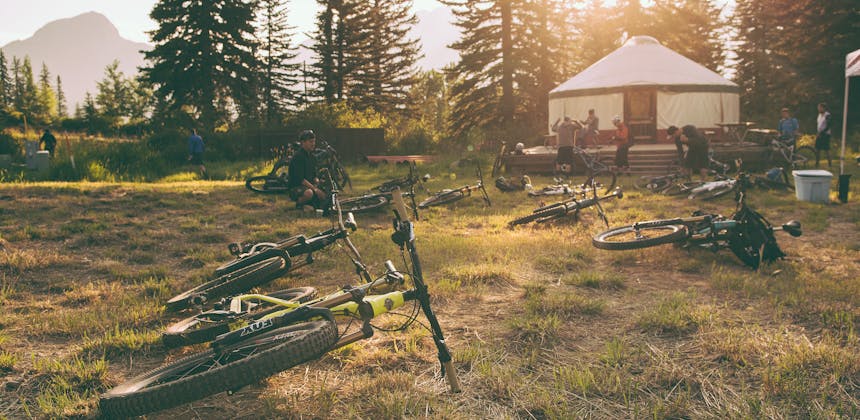 This year, you can choose from four different passes.
If you intend to take the VIDA / Enduro MTB Training clinic, be sure to select a pass option with 2 or more days of bike park access. A one-day lift ticket to Purgatory Bike Park is required for Saturday's Group Ride.
For the best deal, purchase your Bike Park lift ticket(s) in advance with your gathering pass. Lift tickets can be purchased day-of at the ticket window for full price.
BASE PASS - $225
Includes
Camping Thurs-Sat nights
Breakfast (Sat/Sun)
Dinner (Fri/Sat)
2021 Gathering pint glass & T-shirt
Beer & Coffee
Donation to Durango Trails 2000
(No Saturday Group Ride Access)
GROUP RIDE PASS - $250
Includes
All Base Pass Perks
+1 Day lift ticket to Purgatory Bike Park for Saturday's group ride
GROUP RIDE + 1 BIKE PARK BONUS DAY - $265
Includes
All Base Pass Perks
+1 Day lift ticket to Purgatory Bike Park for Saturday's group ride
+1 bonus lift ticket to Purgatory Bike Park
GROUP RIDE +2 BIKE PARK BONUS DAYS - $275
Includes
All Base Pass Perks
+1 Day lift ticket to Purgatory Bike Park for Saturday's group ride
+2 bonus lift ticket to Purgatory Bike Park
If you plan to participate in Saturday's group ride, be sure to select a pass with bike park access.
As a reminder...
-Yeti bike ownership is required to attend Yeti Gathering
- Passes are required for all attendees 8 years old and up
- Kids are welcome, this is a family-friendly event
- Pets are welcome at this year's Yeti Gathering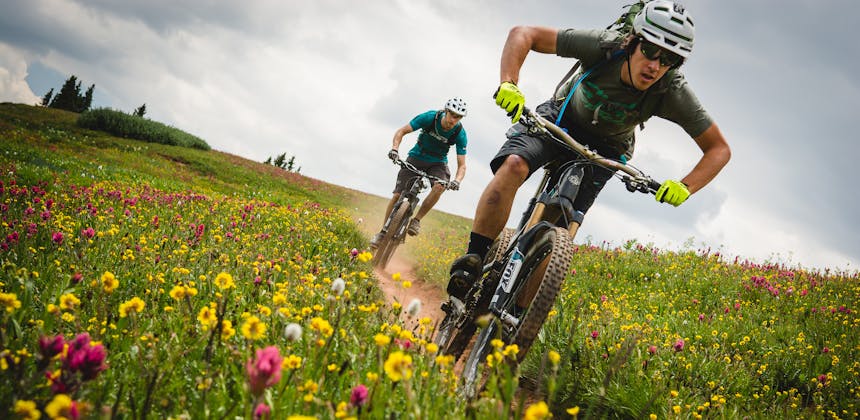 Refund Policy:
We typically aren't big fans of policies, but with past gatherings, we have sold out in less than two weeks, had a big waitlist, and had some folks canceled late enough we couldn't fill the spots. So, with that as the backdrop, here's how we'll handle it this year. Of course, call us if you need special consideration.
- Over 21 days before the event: full refund, less $25 administration fee.
- 7 to 21 days before the event: 50% refund.
- Seven or fewer days before the event or "no show": no refund.
If you have questions about what pass you should purchase, email info@yeticycles.com before taking the plunge.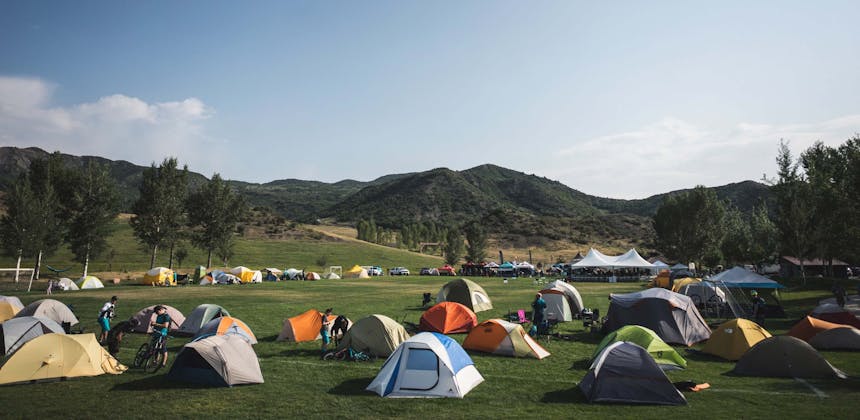 PURGATORY RESORT
Located in the rugged San Juan Mountains in southwest Colorado, Purgatory Resort is a family and pet-friendly destination offering world-class singletrack and tons of other things to keep your crew having fun. Summer activities at the resort include an alpine slide, ropes course, zipline, mini-golf, standup-paddle boarding, go-carts, and more. Purgatory Resort is offering discounted summer activity passes for Yeti Gathering attendees.
Purgatory Resort is offering discounted lodging rates for Yeti Gathering attendees. The resort offers a variety of lodging options, including three and four bedroom condos. Check out accommodation details here. To receive the discounted rate, please call 1 (800) 525-0892 between 8am-5pm Mountain Standard Time Monday-Friday and be sure to mention that you are with the Yeti Gathering group.
*Purgatory Resort summer activity passes must be purchased separately from Yeti Gathering Pass purchase.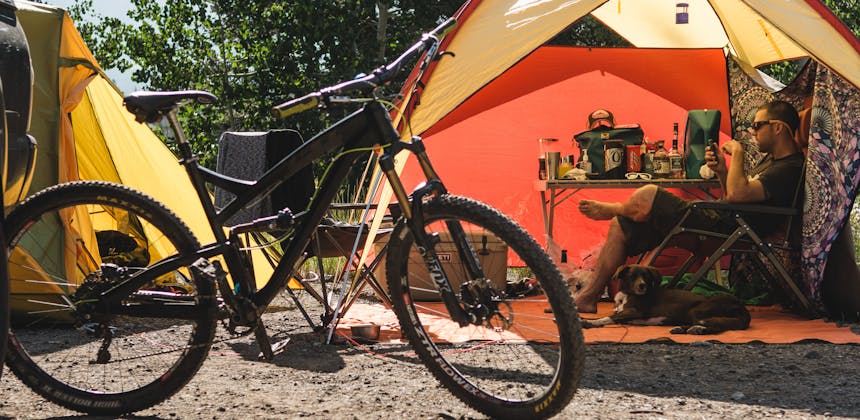 Camping Options
If staking a tent or pulling a big rig is your jam, camping will be available Thursday, July 22 through Sunday, July 25. Vehicle and tent camping will be in the same location, just above the event headquarters. This year's tent camping will be on gravel surface — come prepared.
Sold Out - Join Wait List
Camping/Parking
Due to physical constraints at Purgatory Resort this year, parking and car-camping sites will be at a premium! Don't worry, we have spots for everyone and are asking you and your group to consolidate your vehicles/RV's to the minimum amount viable for your party.
AKA, if you're planning on using one tent for 4 people, please don't bring four cars. The more you can do to reduce the number of vehicles you and your party brings to Gathering this year the more room we'll have for a great weekend hang.
Showers
If you're camping/car-camping we do not have showers on site this year. Durango Rec Center is +/- a 40minute drive from Purgatory and campers can use shower's there. Note there is a fee if you need to use the rec center. Website: https://durangogov.org/515/Recreation-Center
Camping Arrival & Departure
Campers can start showing up on Thursday, July 22. Purgatory has asked people leave the lot by Sunday evening. Note that there are plenty of dispersed camping spots in the area that people can move to and use if they want to stay longer after Sunday evening.
We will update on specific parking directions and "spots" as we get closer to the event. Note that if a camper decides to arrive early on Thursday, July 22 that a Yeti employee may ask them to move/relocate their spot due to event set up needs such as food/party tent, toilets, beer stations and more. AKA don't get too comfortable until a Yeti employee says you're good to go.
General parking map will be available closer to the Gathering date.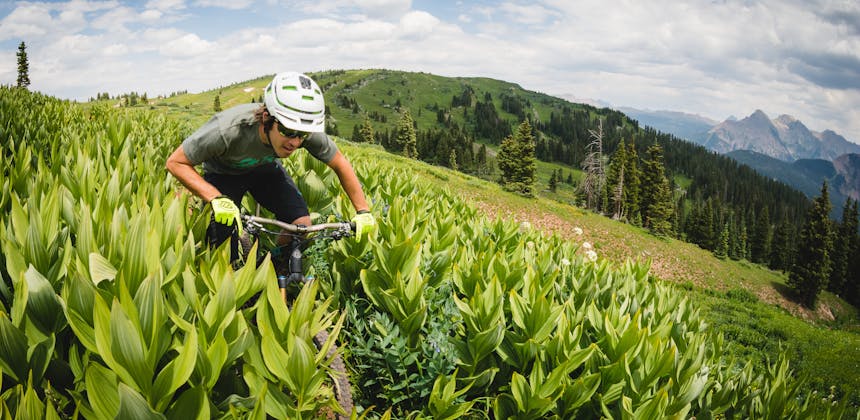 SATURDAY'S GROUP RIDE WILL TAKE YOU INTO THE HEART OF THE SAN JUAN MOUNTAINS ON QUINTESSENTIAL COLORADO HIGH COUNTRY SINGLETRACK.
This year's Gathering will offer two ride options, intermediate and expert. Both begin at Purgatory Resort where we'll take the chairlift up 1,505 feet to the top. Intermediate riders rejoice. Your route is among the top trails in Colorado, loaded with of miles singletrack and plenty of time to get your flow on. For those who select the expert ride, you'll be waiving the trees, and oxygen, goodbye. You'll climb well above 11,000 feet, enjoying stunning ridgeline views along the way ­— ­it will all be worth it. More ride details in the coming months.
Our group ride wouldn't be possible without the dedication of local trail stewards from Durango Trails 2000, USFS Columbine Ranger District, and Purgatory Resort. Your Yeti Gathering Group Ride pass gives you unlimited access to Purgatory Bike Park on Saturday and contributes to the local trail development fund.
Sold Out - Join Wait List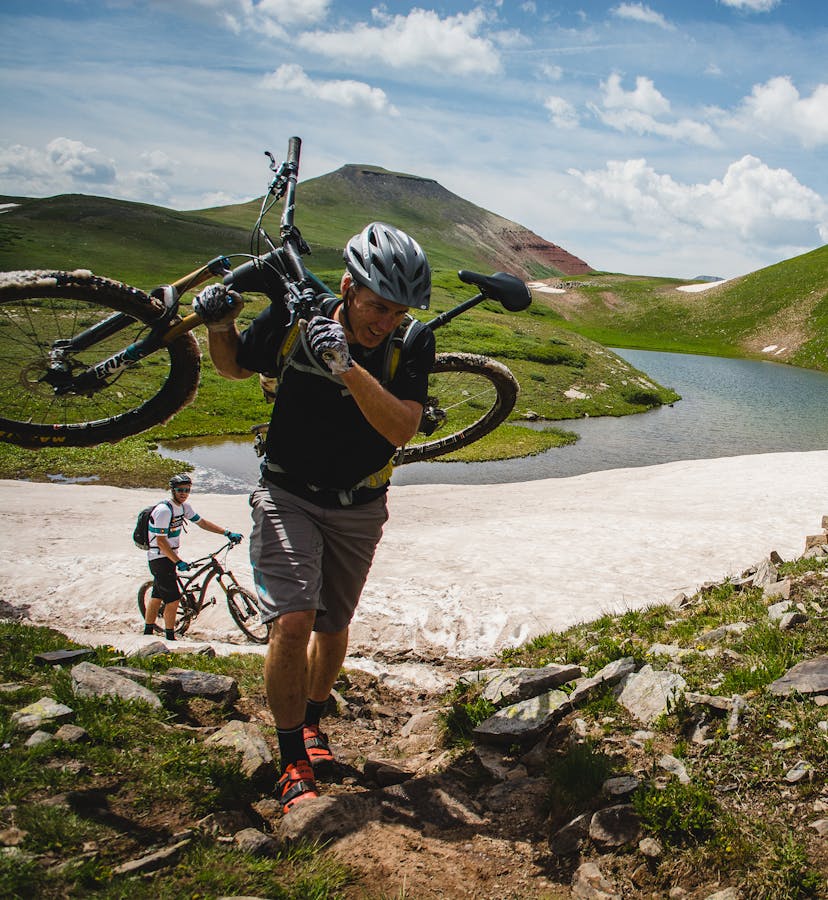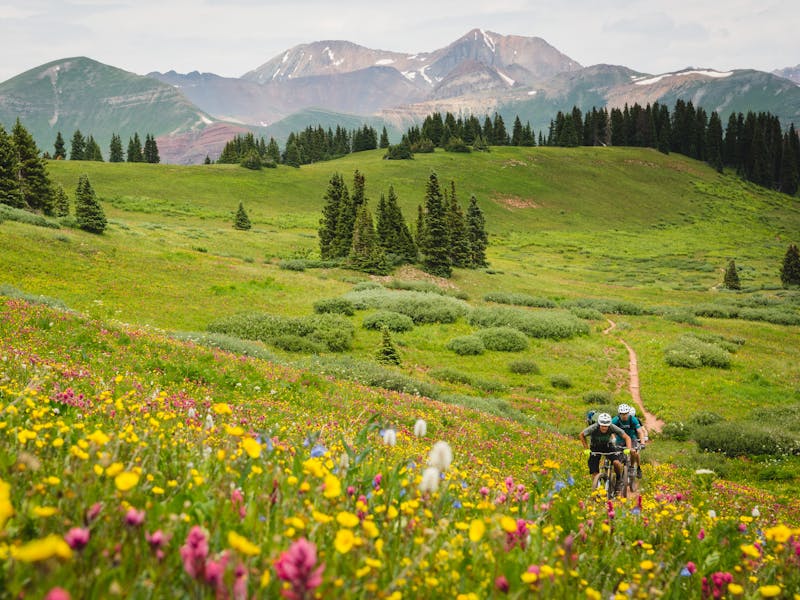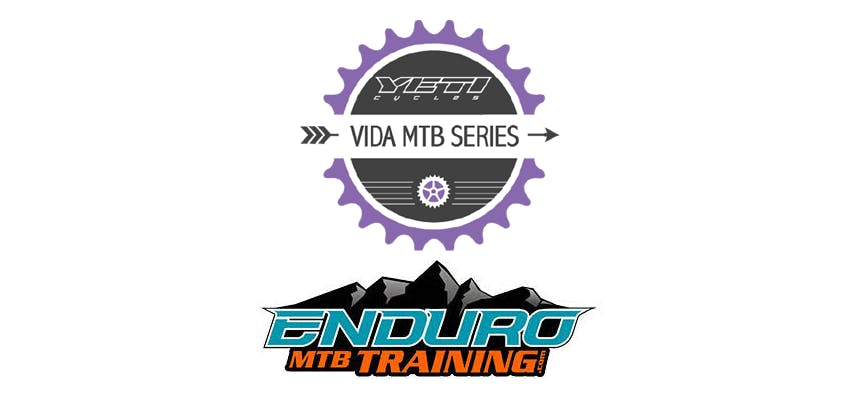 THE VIDA MTB SERIES AND ENDURO MTB TRAINING ARE TEAMING UP TO DIAL IN YOUR SKILLS.
Get shred-ready on Friday so that you can hit the trails in confidence on Saturday. Yeti's Gathering is offering a 1-day coed clinic in partnership with the VIDA MTB Series and Enduro MTB Training. If you're looking to hone your skills, catch some air time, and increase your knowledge of basic bike handling and advanced maneuvers, then join us on Friday, July 23 at Purgatory Bike Park.

The clinic includes all-day instruction in the bike park with certified coaches. All levels are welcome. Registration is separate from your Gathering pass and can be purchased at www.vidamtb.com. Purchase the Group Ride + 1 or 2 Bonus day passes for lift access on Friday. Questions? Email info@vidamtb.com.
Register For Skills Clinic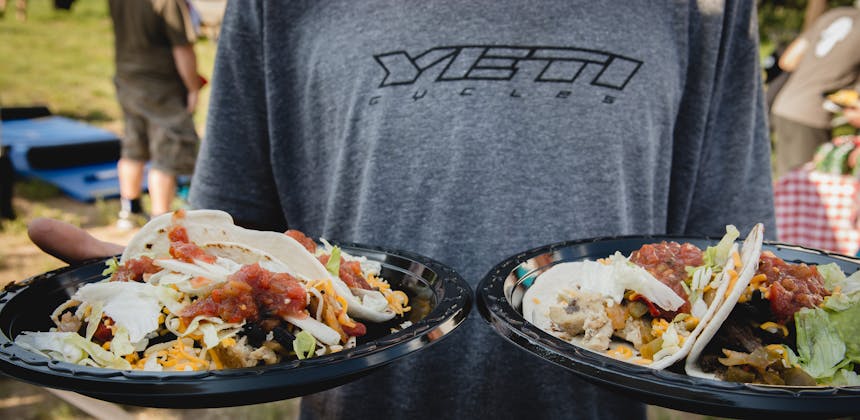 SKA BREWING AND 10 BARREL BREWING CO. TEAM UP TO STOKE THE SHENANIGANS.
Your Yeti gathering ticket covers dinner on Friday, breakfast, and dinner on Saturday, and breakfast on Sunday. The beer will be flowing like the high alpine streams — just remember your gathering issued pint glass.
Sold Out - Join Wait List
And most importantly...
Thanks to all the Yeti freaks out there that drive us to build kick-ass mountain bikes
See you in Durango.