July 14-17 2022 - North Routt County, CO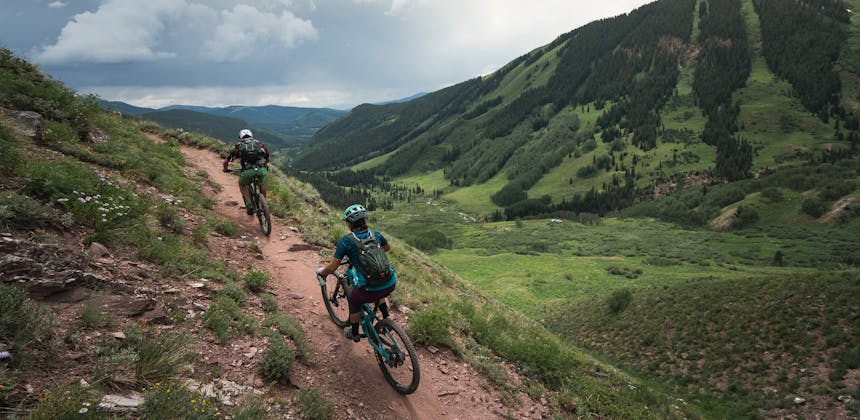 Yeti Gathering Returns
For the 20th Annual Yeti Gathering we've nestled ourselves 35 miles north of Steamboat Springs in Medicine Bow-Routt National Forest. The high-alpine, pine strewn area sits at 8,117-ft above sea level with peaks topping 10,000-ft offering gorgeous high-alpine riding.
Register Here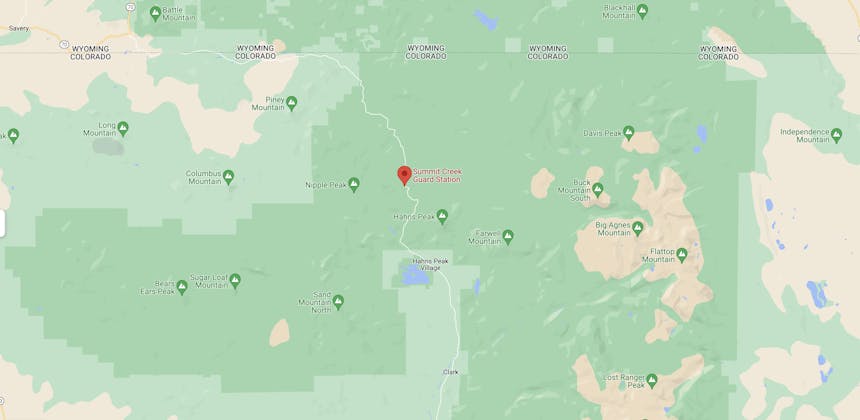 Location: North Routt County, Colorado
Signage will guide you to the camping location. Look for the Turq Yeti signs with Yeti hands and you'll get where you need to go. 
Google Map Link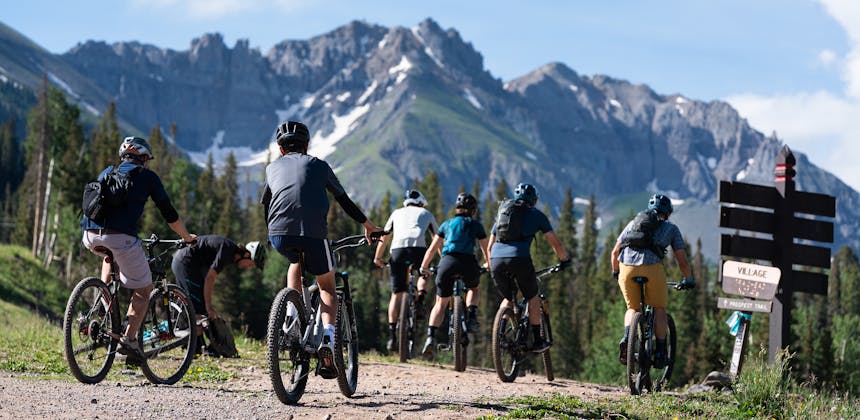 SCHEDULE OF EVENTS
Thursday, July 14
2:00pm - 6:00pm Early Check-In Begins
Friday, July 15
8:00am - 6:30pm Check-In, Parking, Tent/RV Set Up
6:00pm - Dinner
Saturday, July 16
6:30am - Coffee is ready
6:30am - 8:00am - Breakfast
8:30am - Groups start to depart for ride
5:30pm - 7:30pm - Dinner, Drinks, Music, Fun
Sunday, July 17
7:00am - Coffee
7:30am - 9:30am - Breakfast
Then we kick you out...
Register Here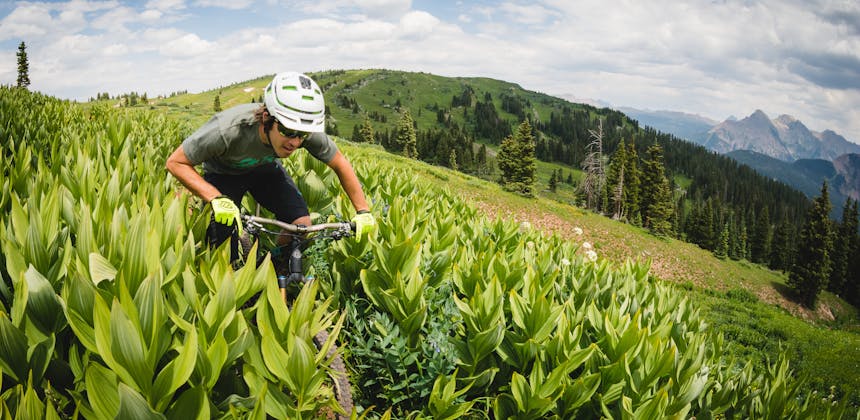 THE RIDE
You have two ride options this year, both offering beautiful views of the Northern Colorado mountains. While similar in length, the two routes differ in technical difficulty and total elevation. 
If you're from the Colorado Front Range you won't be surprised with the first climb. If you're not, come prepared for a steep and sustained 2.5 mile climb out of camp that kicks off this year's Epic. After the initial climb we'll end up at a more manageable 2.6 mile ridgeline pedal with varied terrain of rocks and roots. We then make our way towards a more leisurely 2.3 mile downhill where, alas, the real work begins. The first 7.5 miles are just the warm up. The next 5.5 miles is mostly taken up by steep climbs that quickly rack up the elevation meter. 12.9 miles in you will be at your first summit where you can relax and prepare for what is mostly a 5.7 mile technical downhill. You're almost there. You just have to climb another 3 miles to the final summit where you can then start thinking about a blissfully rocky, 5.1 mile descent down to camp where you can eat and drink to your heart's delight.  
*The expert ride is e-bike friendly! Yep, you read that right. We will provide more information on ride departure times as we get closer to Gathering.
Advanced/High Level Intermediate — 
Similar in length and about 1,000 foot shorter in elevation, this ride starts at camp and climbs 3 miles up a short and steep single-track trail where you'll find a leisurely, 2.5 mile descent through a high-alpine meadow. The double track continues upwards for another 1.5 miles where the lollipop begins. The beginning of the lollipop is the start of a 3.4 mile ridgeline climb up to 9,600-ft. From there you'll descend 5.2 miles of fun and playful singletrack where you meet back up with the double track and continue downwards for another 1.5 miles. Finally, a short and punchy 1.5 mile climb will get you back to the top of the black where you can rip the final 3 miles back to camp, and infamous Hoogaritas. 
Register Here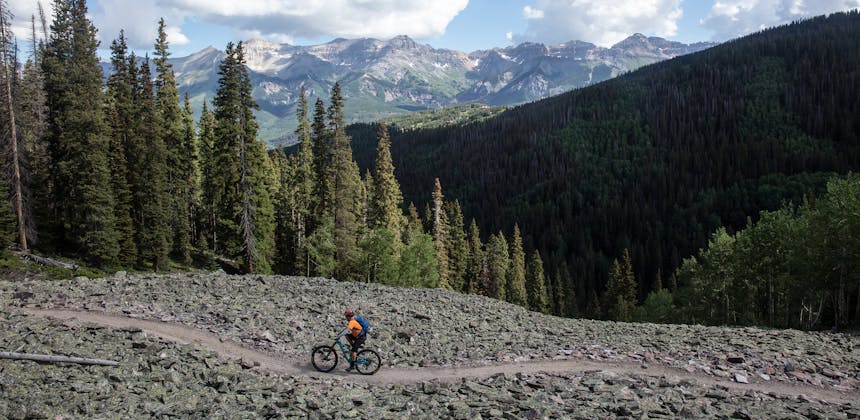 Refund Policy:
We typically aren't big fans of policies, but with past gatherings, we have sold out in less than two weeks, had a big waitlist, and had some folks canceled late enough that we couldn't fill the spots. So, with that as the backdrop, here's how we'll handle it this year. Of course, call us if you need special consideration.
- Over 21 days before the event: full refund, less $25 administration fee.
- 7 to 21 days before the event: 50% refund.
- Seven or fewer days before the event or "no show": no refund.
If you have questions about what pass you should purchase, email info@yeticycles.com before taking the plunge.
Register Here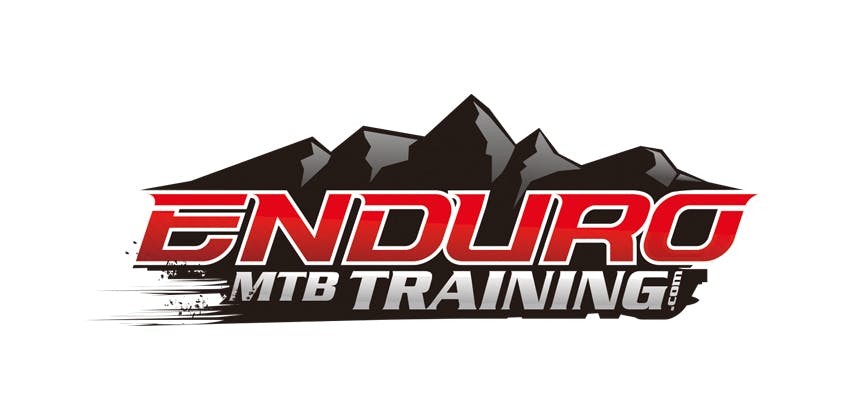 TRAINING PROGRAM
This year we partnered with a long-time friend of the brand, Dee Tidwell to provide a 90-day ready-to-race training program to get you ready for the big ride. Sign-up with the link below and enter the code: YETIturqride to receive this program for only $35.
Register For The Training Program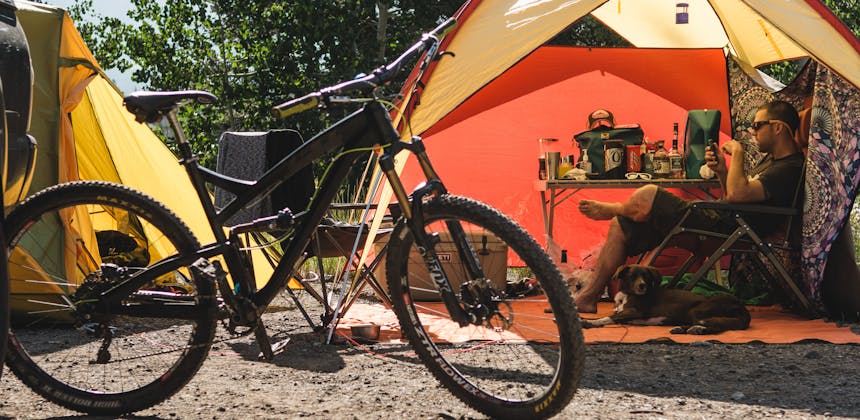 Camping and Parking
Space will not be an issue this year but we do need to be respectful of the US Forest Service land we are on this year. 
Please be considerate of the environment when you chose to set up camp.
Listen to Yeti employees about where not to park — we have worked closely with the USFS to get this special spot and we need to respect their directions and wishes. Thank you! 
Showers
Nada. Zip. Zilch. Unless you bring your own shower, we will not be providing showers this year. Steamboat Recreation Center is about a 45min drive and that will be your closest option.
Camping Arrival & Departure
You may start showing up on Thursday, July 14. The USFS has asked us to depart the area by Sunday evening, July 17. There are plenty of dispersed camping spots in the area that you can move to and use if you want to stay longer. Note that if you choose to arrive earlier than Thursday, July 14 a Yeti employee will likely ask you to move if you're in the way of key Gathering set equipment, as we will be actively preparing for the weekend.
Register Here
As a reminder...
-Yeti bike ownership is required to attend Yeti Gathering
- Passes are required for all attendees 8 years old and up
- Kids are welcome, this is a family-friendly event
- Pets are welcome at this year's Yeti Gathering
And most importantly...
Thanks to all the Yeti freaks out there that drive us to build kick-ass mountain bikes
See you in July.