Café Americano
ft. Shawn Neer
Join us for an immersive experience with adventure filmmaker, Joey Schusler as Yeti rider, Shawn Neer guides us through the Italian countryside in search of the best cup of coffee life has to give. On his way, Neer straps in for urban riding in the villages of Cinque Terre, shreds singletrack in the Dolomites, and finds himself lost in caffeine fueled hallucinations and Alfa Romeo mechanicals before discovering what his journey was really about. So, prepare yourself a beverage, sit back and enjoy the journey.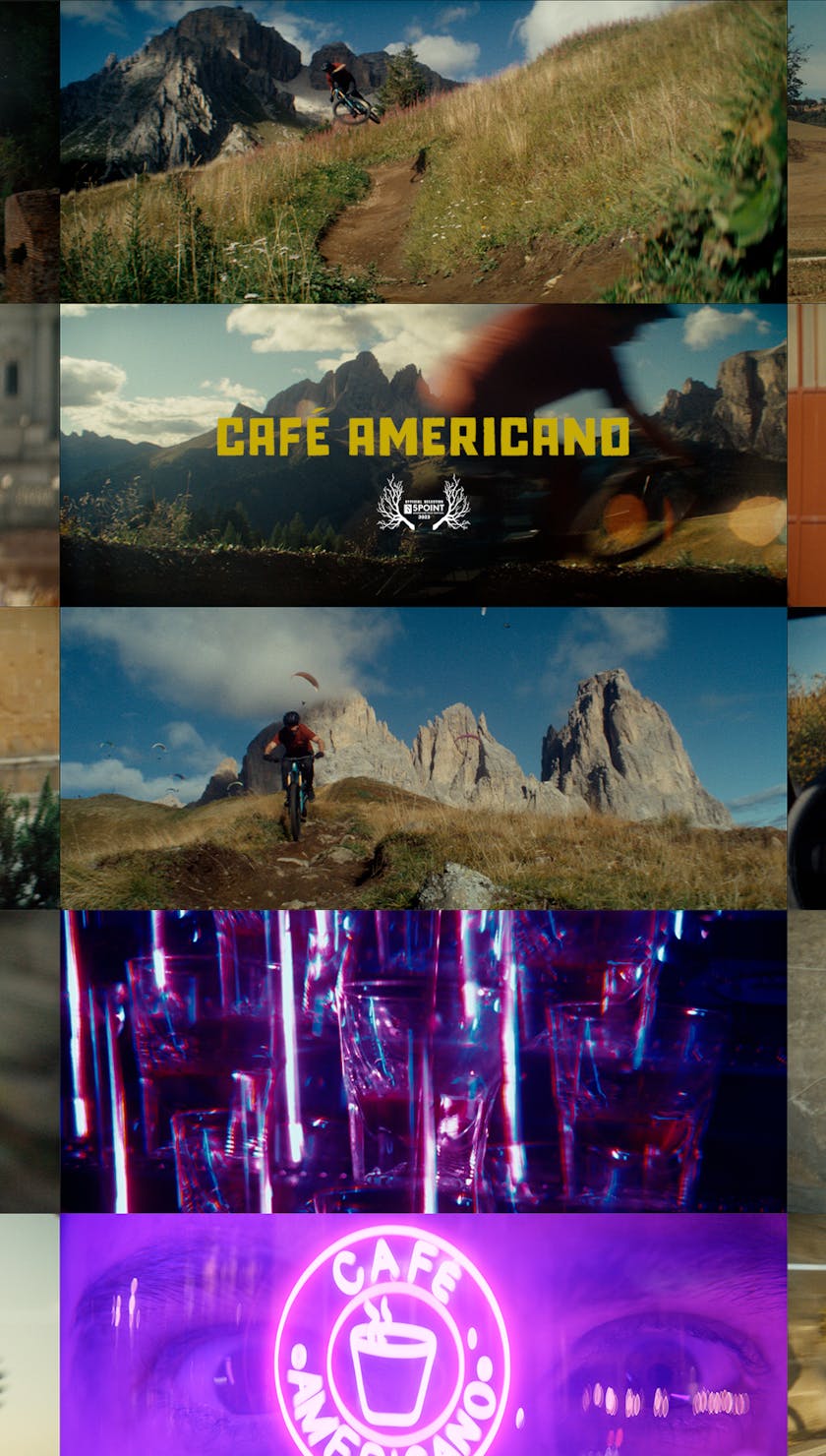 A Film By - Joey Schusler, Ben Page, Thomas Woodson
Starring -
Shawn Neer as 'Shawn Neer'
Diego Lecaros as 'Young Shawn'
Kelly Veit as 'Mom'
Baby Gus as 'Baby'
John Franklin as 'Dad'
George Schusler as 'Barista'
Narrator - Cristina Soria
Editor - Tory Powers
Writing Support - Paddy O'Connell
Motion & Graphics - Walt Gerald
Colorist - Dylan Hageman
Sound Engineer - Keith White Audio
Special Thanks
Chris Conroy, Josh Conroy, Garrett Davis, John Imig, Peter Jones, Wiley Kaupas, Kayla Parker, Kristi Persinger, Trident Cafe in Boulder CO, and January Coffee in Boulder CO.
Music
"Can I Change My Mind?" - Tyrone Davis
"Swing e Sesso" - Carlo Rustichelli
"Fischiando in Beat" - Piero Umiliani
"Tarantella Napoletana - TEO
"Lu Sciccareddu" - Teo
"The Chosen" - Notize
"Luna di Miele - Piero Umiliani
"La Luna e la Fisarmonica" - Ziv Moran
"Kingfisher" - Wolf People
"Price of Love" - The Artistics