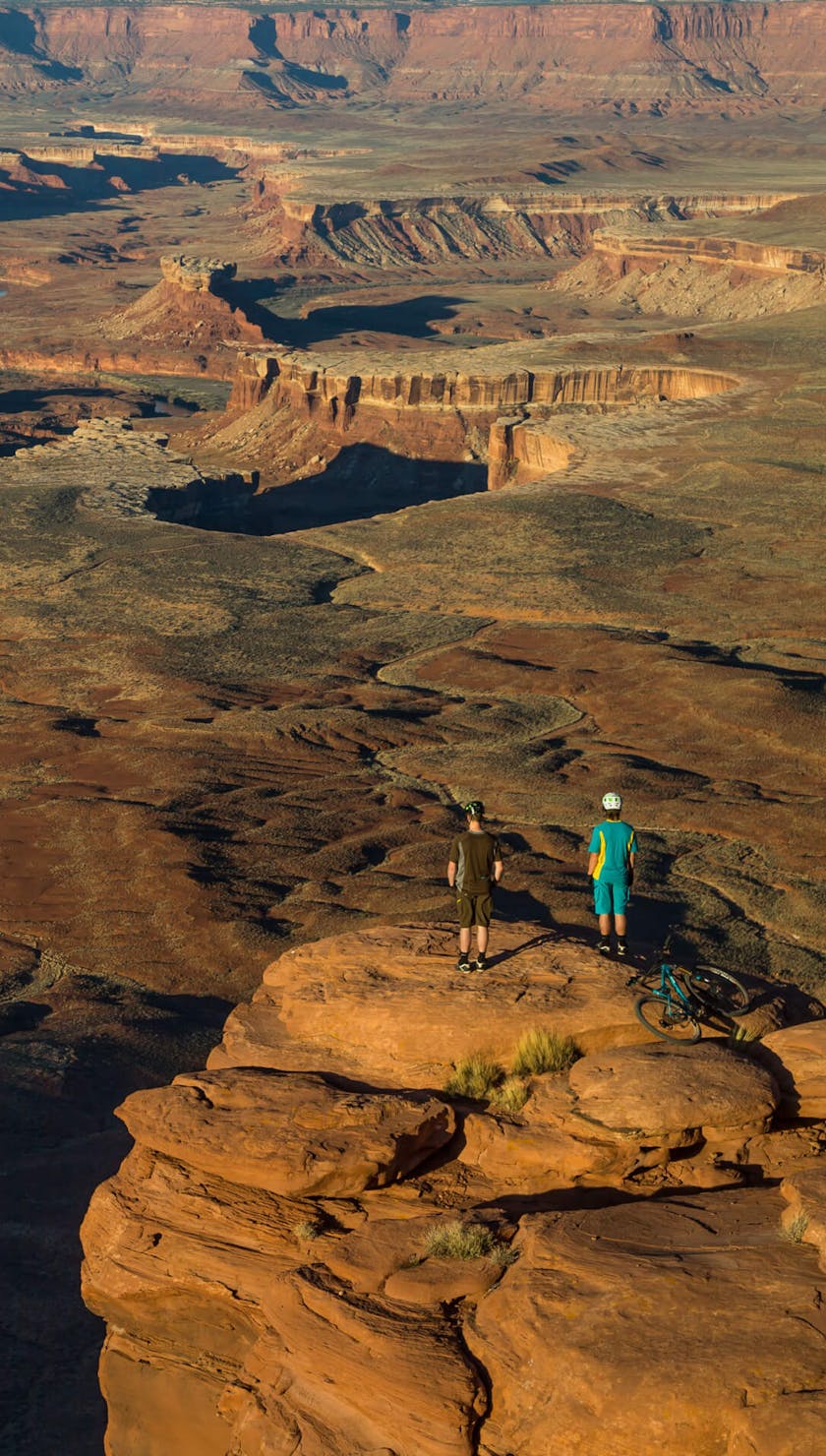 stories
SOUTHWEST
WANDERING
THE CATHEDRAL TOWERS, DEEP CANYONS, AND CRUSHED RED DIRT PRODUCE ENDLESS RIDING POSSIBILITIES.
The landscape of the American southwest is an ethereal place. The cathedral towers, deep canyons, and crushed red dirt produce terrain with endless riding possibilities. One is only limited by his efforts to push further. Pedaling along the sun drenched plateaus and in the shadowed canyons, all while sleeping below the stars in the cool night.
OUT HERE REMOVED FROM ALL DISTRACTION, YOU CAN START TO FEEL DISPLACED FROM THE DAILY GRIND.
Out here removed from all distraction, you can start to feel displaced from the daily grind. That is until the beer runs low, the skin begins to redden and you head back to civilization to refuel. The deserts of the southwest provide a sanctuary in the winter months as an escape from whatever ails. They provide what feels like a second home for many mountain bikers.
SEDONA'S TRAILS ARE AN INTERCONNECTED MAZE THAT WEAVE BETWEEN THE GIANT SANDSTONE FORMATIONS.
Sedona's trails are an interconnected maze that weave between the giant sandstone formations that jut up from the landscape. Relying on your own ad hoc knowledge and not carrying a map and a headlamp can get you in trouble, as we found out.
WE TEMPTED FATE BY HEADING OUT LATE ON THE HANGOVER TRAIL, AS THE SUN SET AND THE TRAIL DISAPPEARED.
The skies do not hold the amber dusk prevalent in most desert regions. After making this mistake more than once, we tempted fate by heading out late on the Hangover Trail. As the sun set and the trail disappeared beneath our wheels, we were left standing at the edge with no apparent route home. It took some local knowledge to point us down the faceless ledges of the final descent.