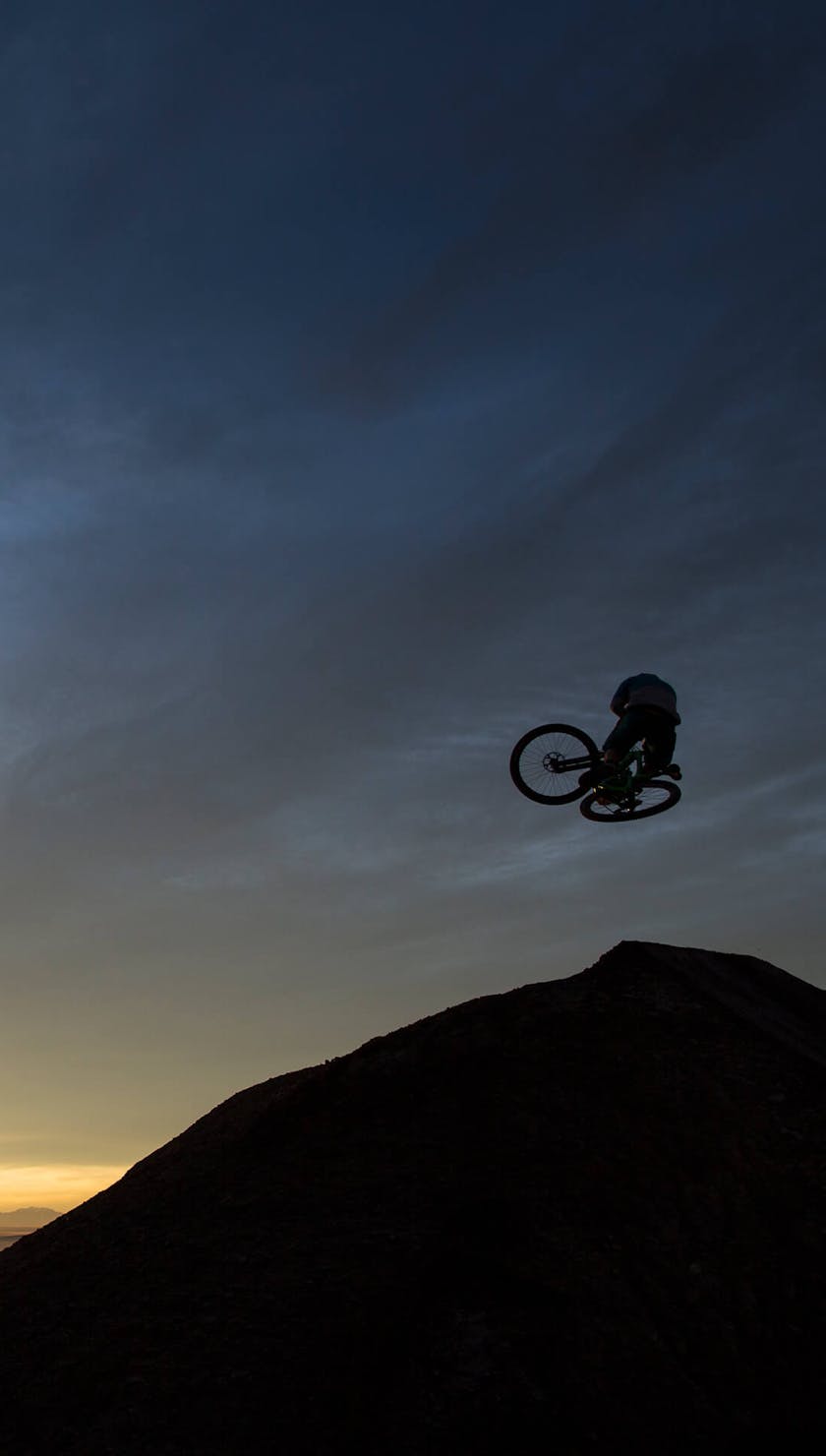 stories
SENDING
GREEN RIVER
OUR PLAN WAS TO TACKLE THE LARGE LINES SEEN IN THE MAGAZINES AND MOVIES ON A YETI SB6C TRAIL BIKE. UPON ARRIVAL, A HILLSIDE WITH ENDLESS POSSIBILITIES LAY BEFORE US.
Green River, Utah has become well known over the years as one of the most iconic freeride mountain biking locations. Towering book cliffs, soft dirt, and complex terrain make for some of the most unique riding on earth. And while a full on DH rig is typically the bike of choice for such burly terrain, we had different plans.
We hit the road to Green River with Yeti Ambassador and local Colorado shredder Shawn Neer. Our plan was to tackle the large lines seen in the magazines and movies on a Yeti SB6c trail bike. Upon arrival, a hillside with endless possibilities lay before us. Before we knew it we had found our groove for the week; building lines, riding at the edge of our limits, and enjoying the quaint and laid back atmosphere of Green River. It was a much welcomed week of excitement in the midst of the cold Colorado winter months.