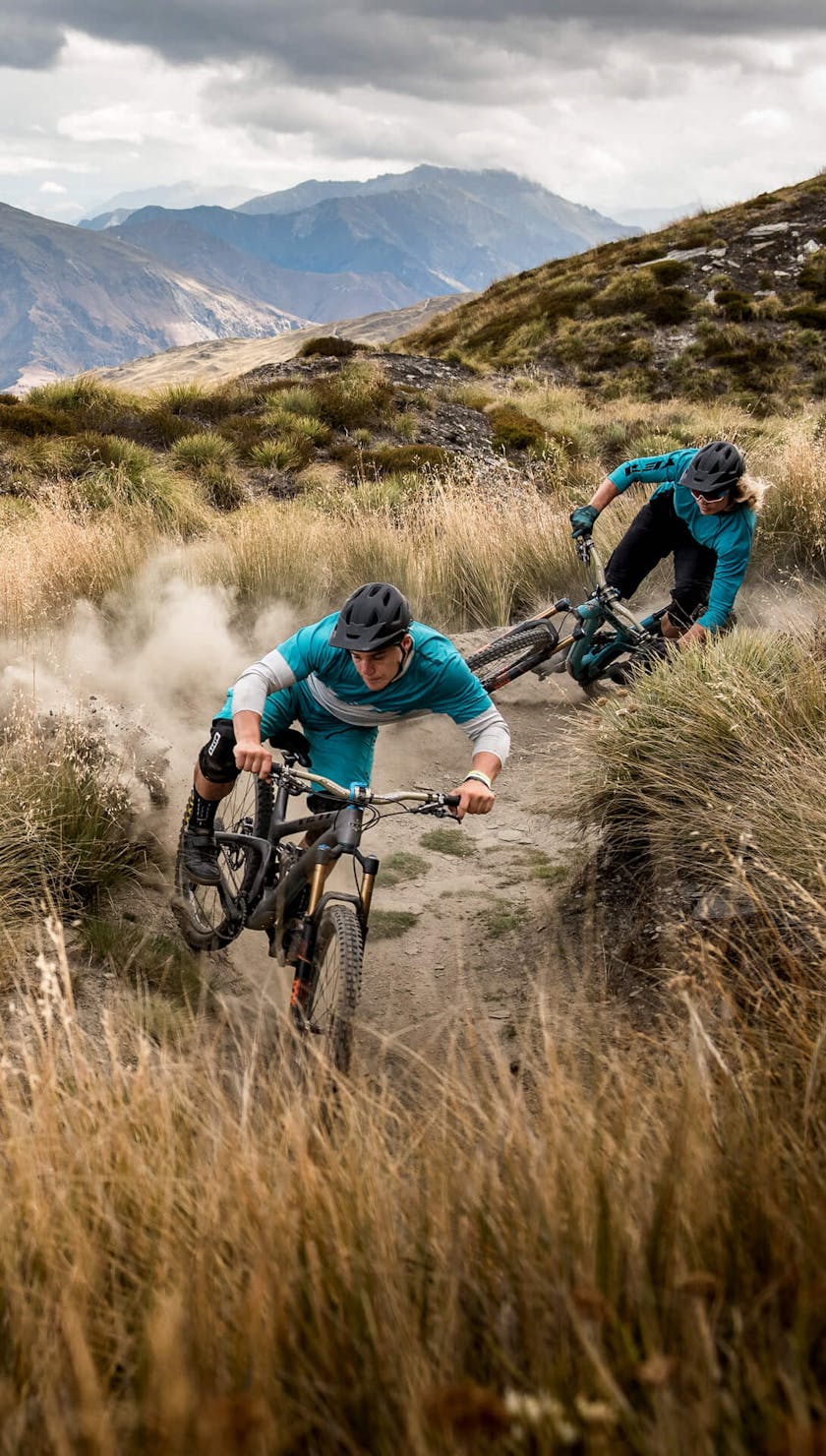 stories
OFF TRACK IN
NEW ZEALAND
NEW ZEALAND 'S VARIED TOPOGRAPHY MAKES FOR AN AWE-INSPIRING MOUNTAIN BIKE PLAYGROUND.
From the tangled sheep paths of the tussock grasslands to purpose-built trails snaking through the sharp mountain peaks, New Zealand 's varied topography makes for an awe-inspiring mountain bike playground. We traveled throughout the South Island testing the SB5.5c on the fast, ragged conditions in Queenstown and Mount Cook to the mud and gnarled roots of the beech forests of Craigieburn.
QUEENSTOWN IS THE SOCIAL AND ADVENTURE HUB OF THE SOUTH ISLAND. IT DOESN'T DISAPPOINT ON THE MOUNTAIN BIKE FRONT, EITHER.
Queenstown is the social and adventure hub of the south island. From grabbing lunch at the iconic Fergburger and chatting up the line to swinging a few thousand off feet the ground on a bungy, it has it all covered. Littered throughout the hills above Queenstown in the Cornet and Moonlight peaks are trails, trails that make for some really good riding. Yeti's World Enduro riders Cody Kelley and Richie Rude sampled the goods, and then some.
THE HIGH ALPINE AREAS OF THE CRAIGIEBURN REGION ARE COVERED IN SCRUB AND BEECH FORESTS.
The high alpine areas of the Craigieburn region are covered in scrub and beech forests. The dense thicket of growth provides a canopy creating a wet and muddy playground. Richie and Cody slid and bounced their way down, playing a bit of cat and mouse. Although the pace was slower, the technical nature of carrying speed from corner to corner delighted their racing sensibilities.