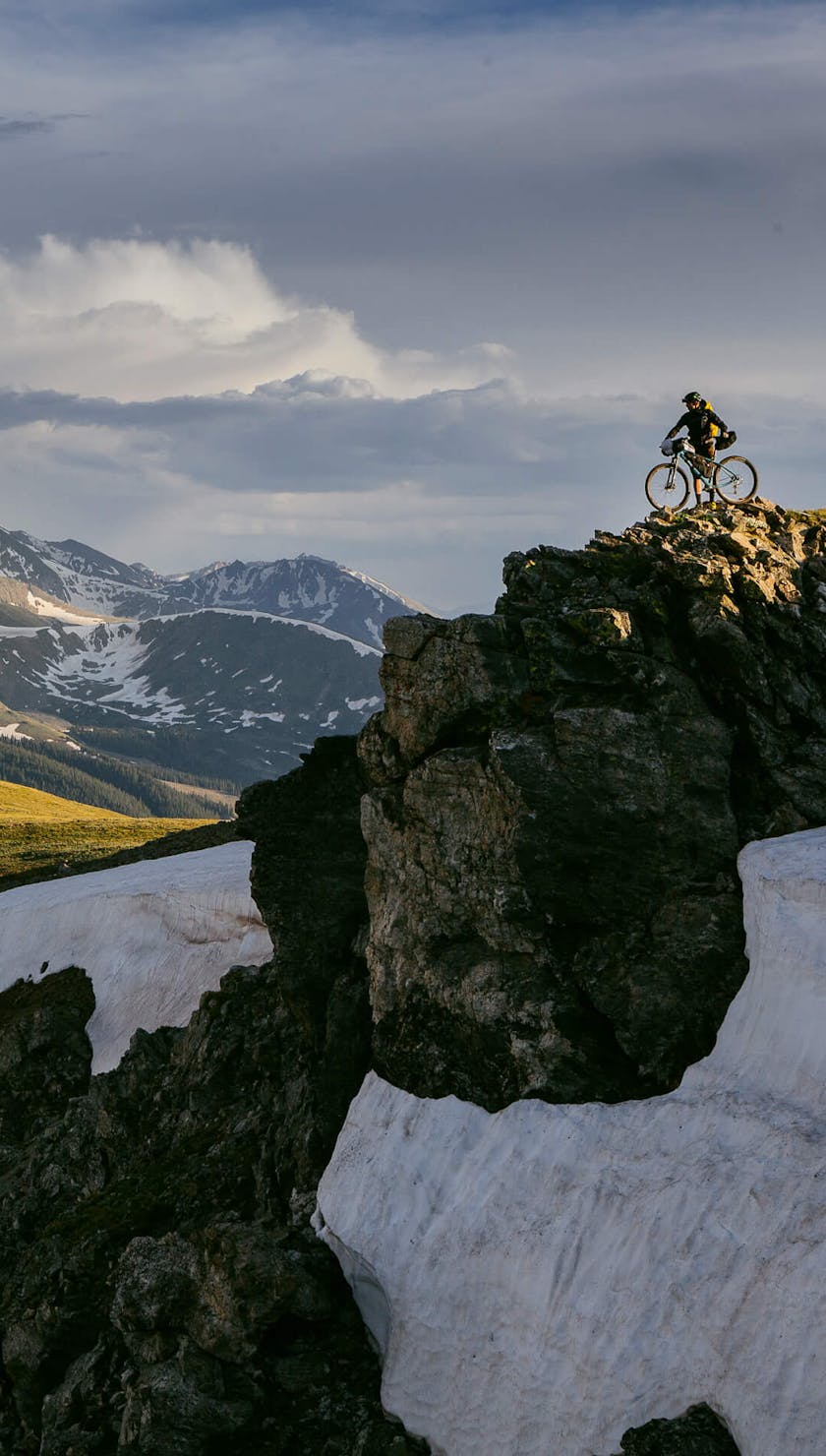 stories
500 MILES OF
COLORADO TRAIL
SOMETIMES THE MOST CHALLENGING AND ARDUOUS ADVENTURE IS THE ONE IN YOUR OWN BACKYARD. THE COLORADO TRAIL SPANS OVER 500 MILES THROUGH THE RUGGED AND SCENIC ALPINE WILDERNESS FROM DENVER TO DURANGO.
Sometimes the most challenging and arduous adventure is the one in your own backyard. The Colorado Trail links up the state's largest metropolitan region with some of the best mountain bike trails in the country, spanning over 500 miles through the rugged and scenic alpine wilderness from Denver to Durango. Once summer rolls around, the trail clears of snow and those daring enough to attempt a through-ride set out into the unknown. This past summer a group of Colorado based Yeti Ambassadors set out to give it a go for themselves. Heading the charge was Olympic snowboard athlete Justin Reiter, along with good friends Craig Jones, Joey Schusler, and Sam Seward. The team encountered deep snow, high mountain passes, pristine single track, and views beautiful enough to convince you to never leave Colorado again.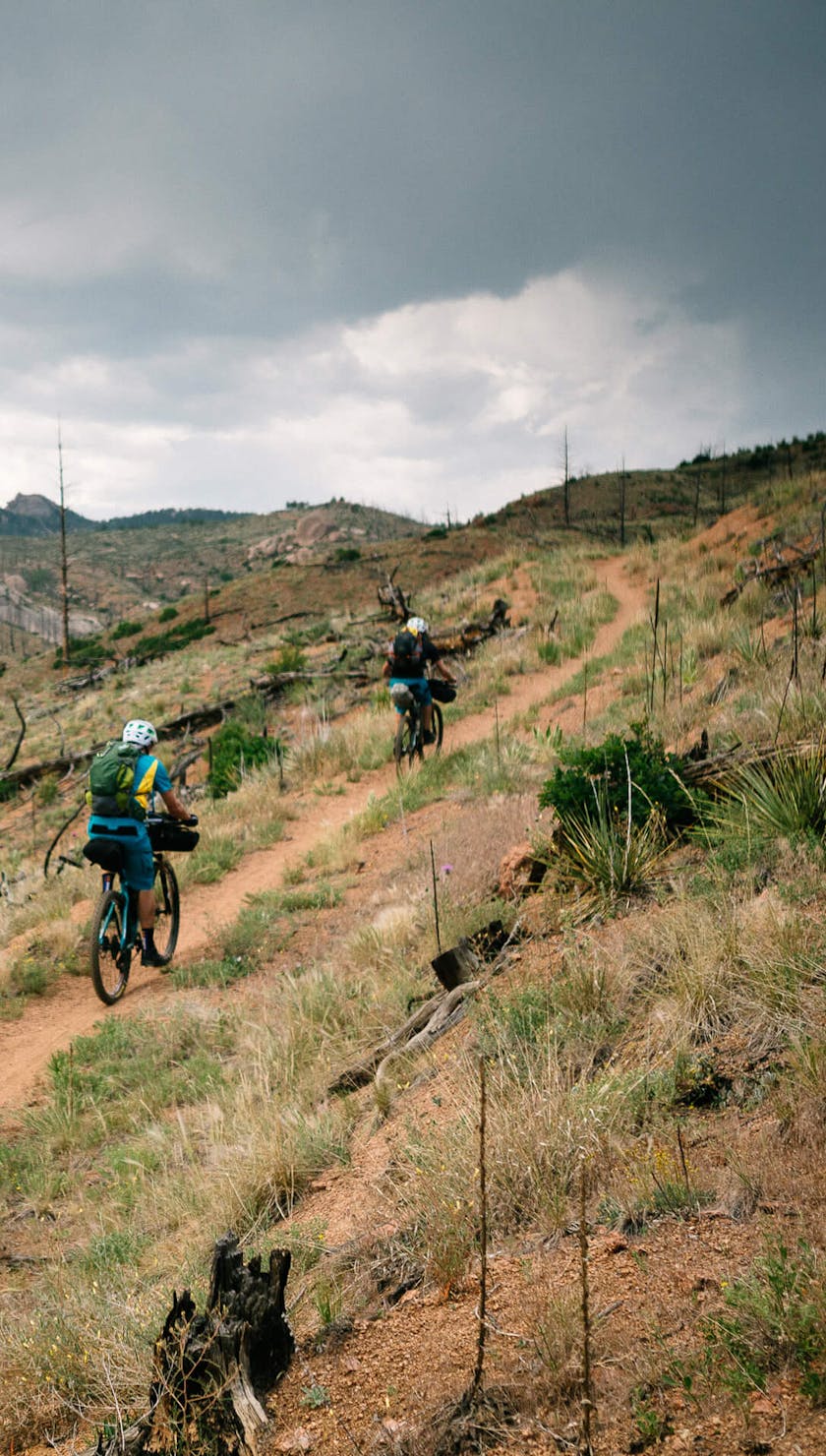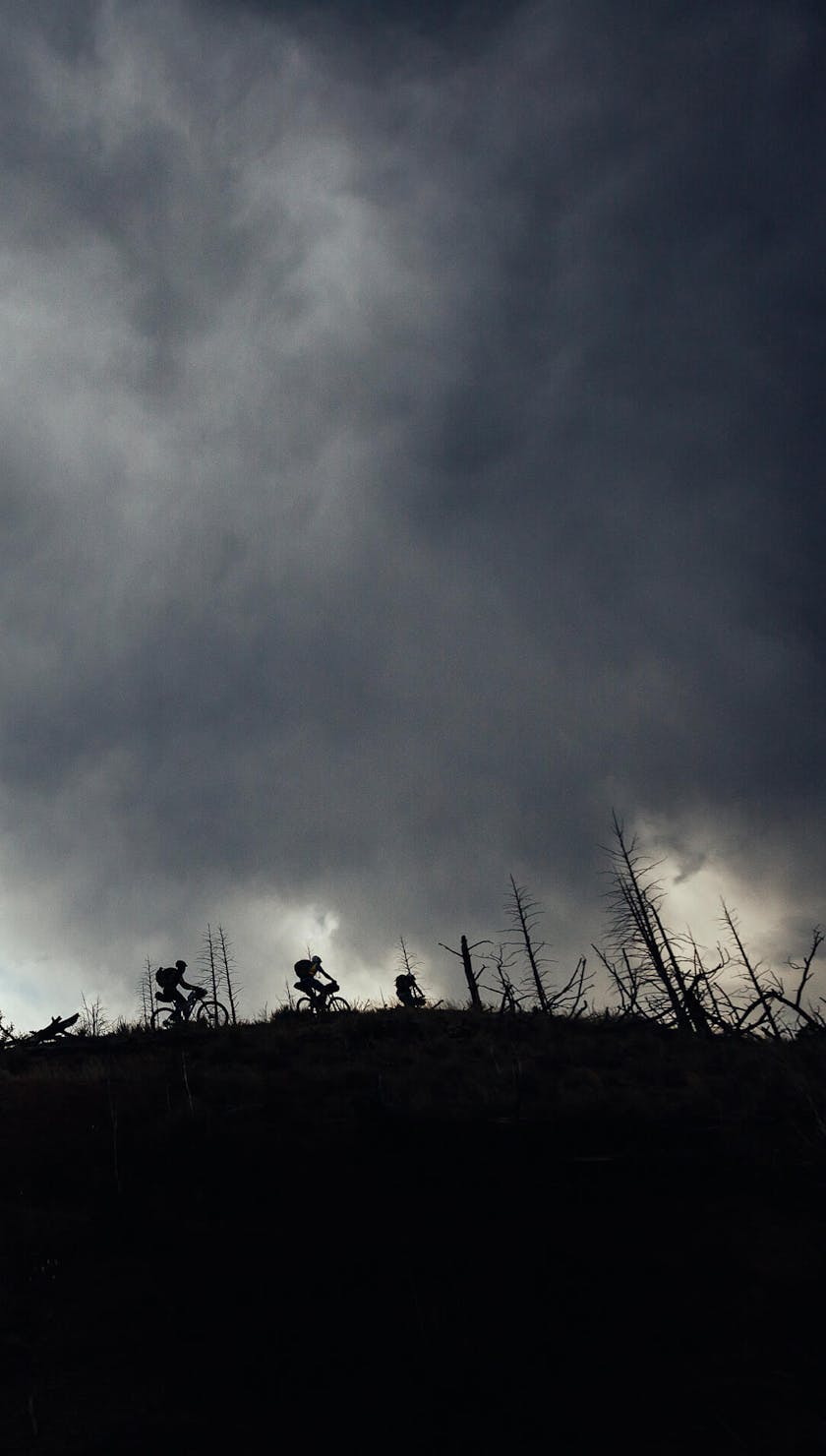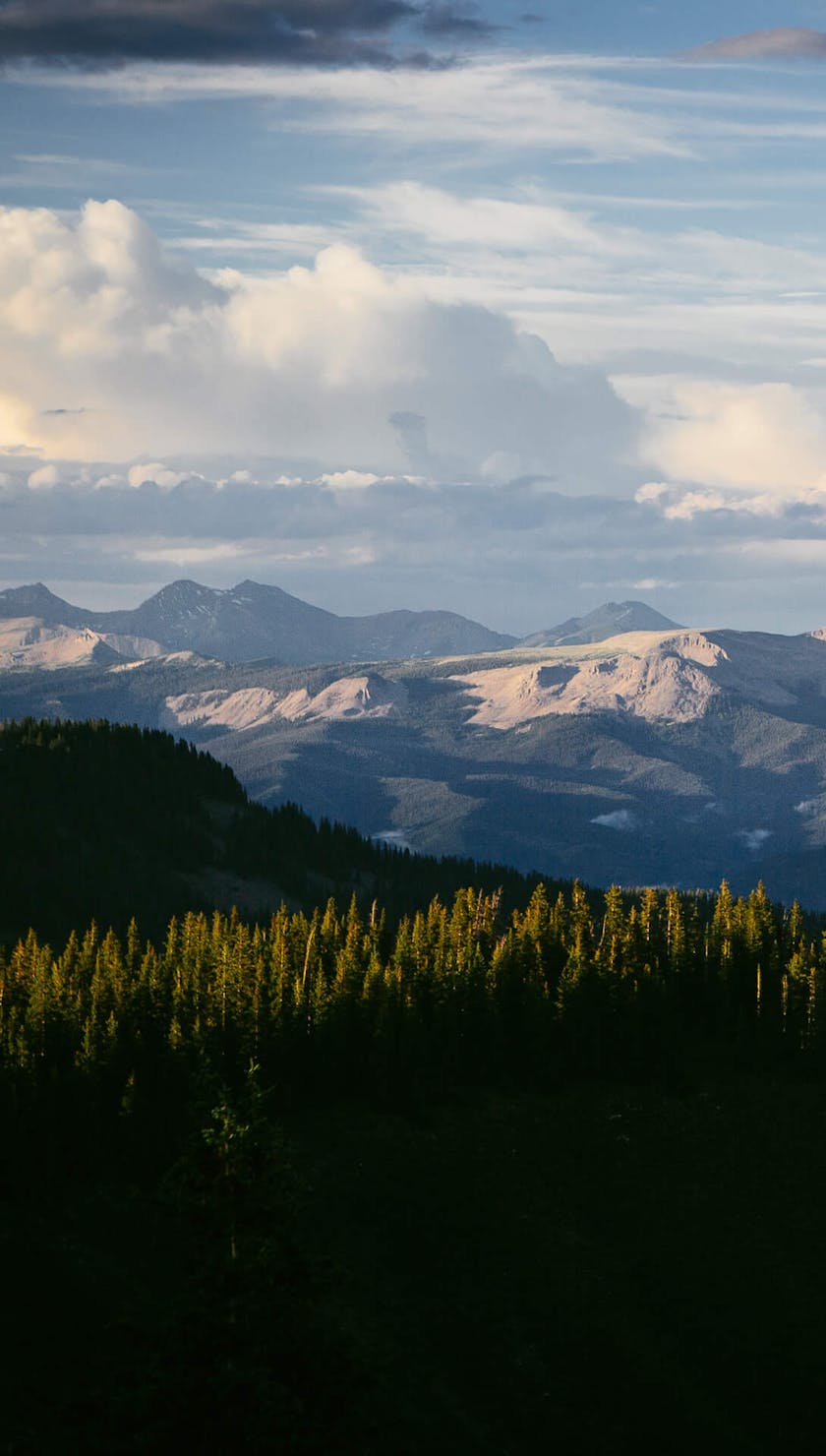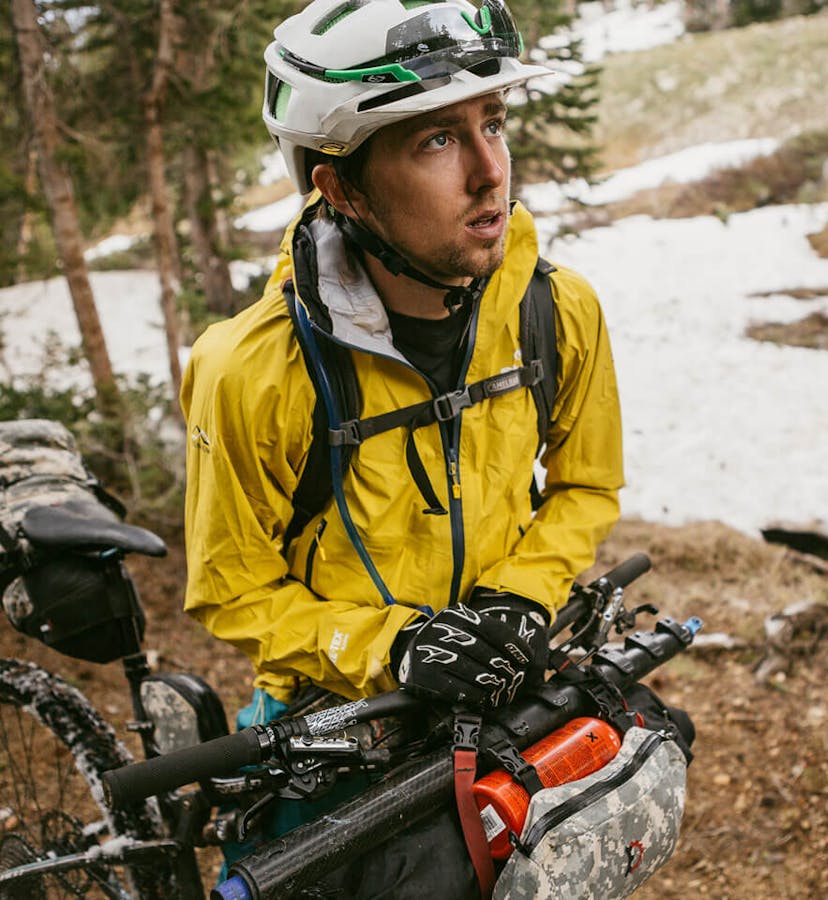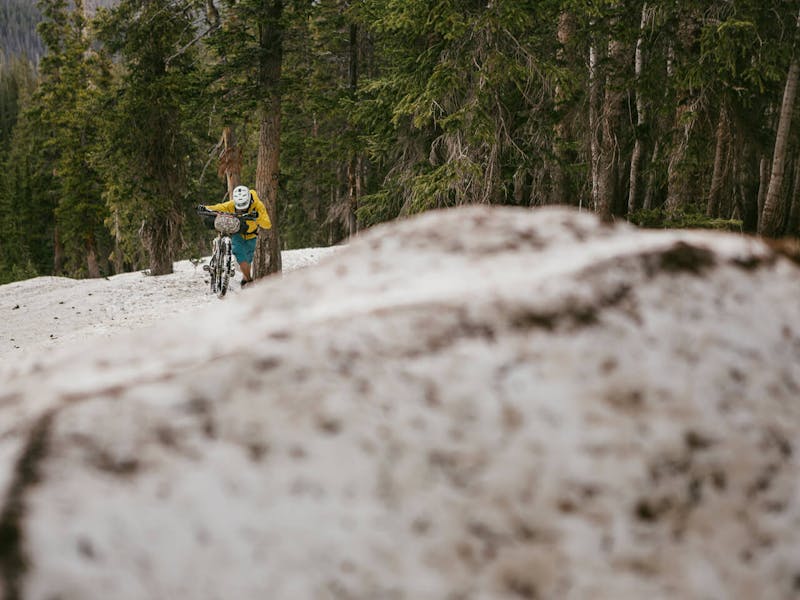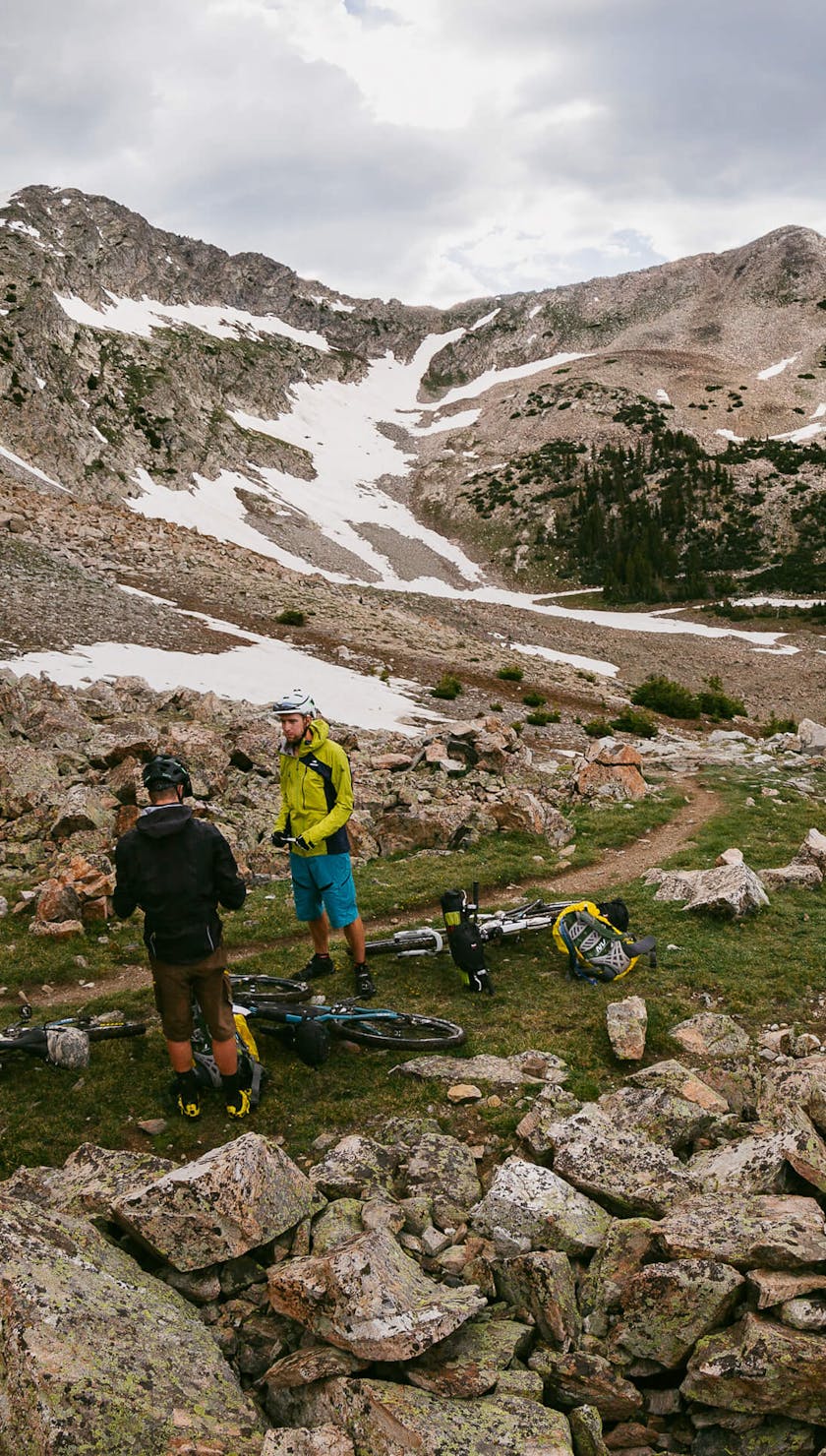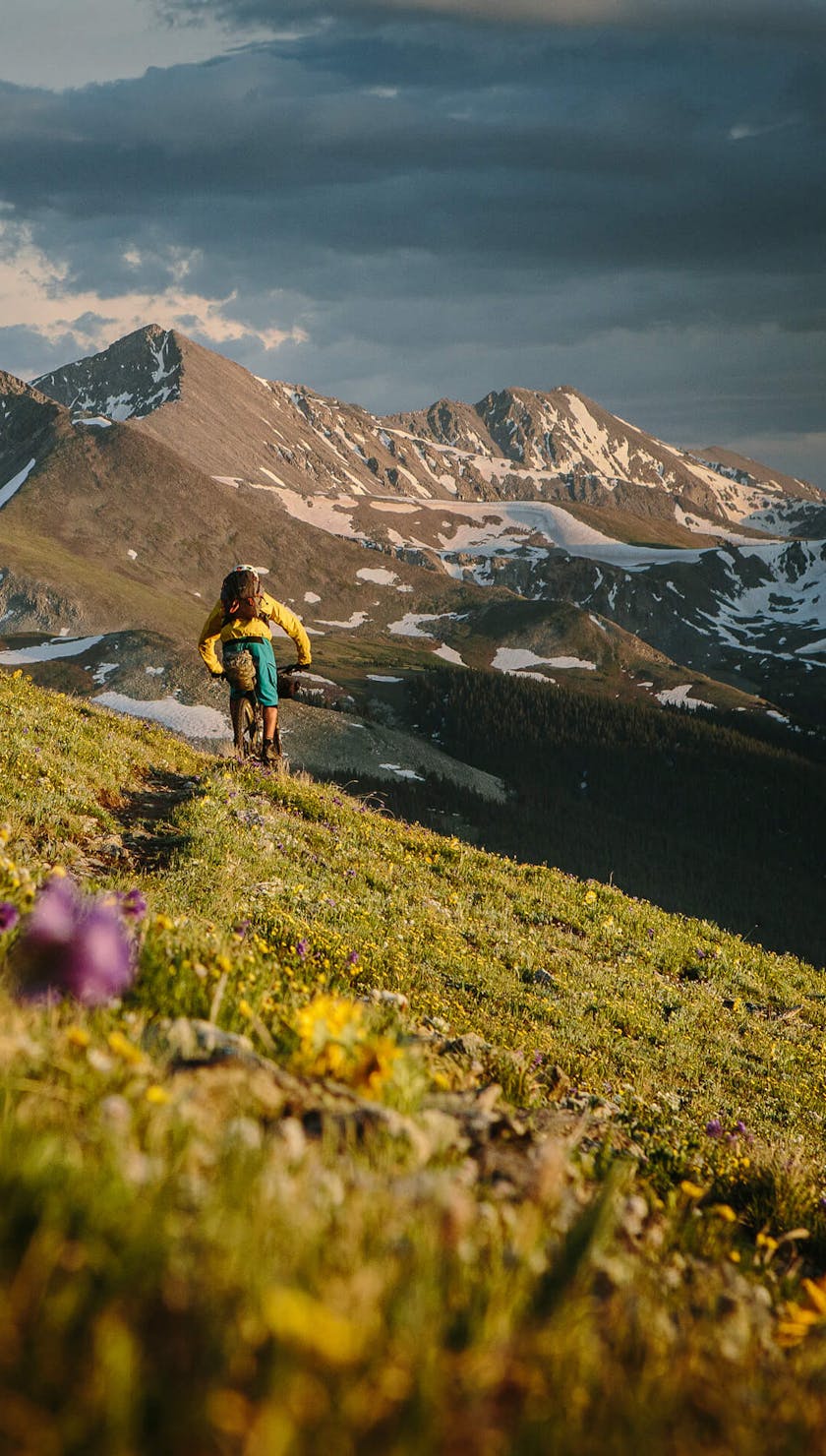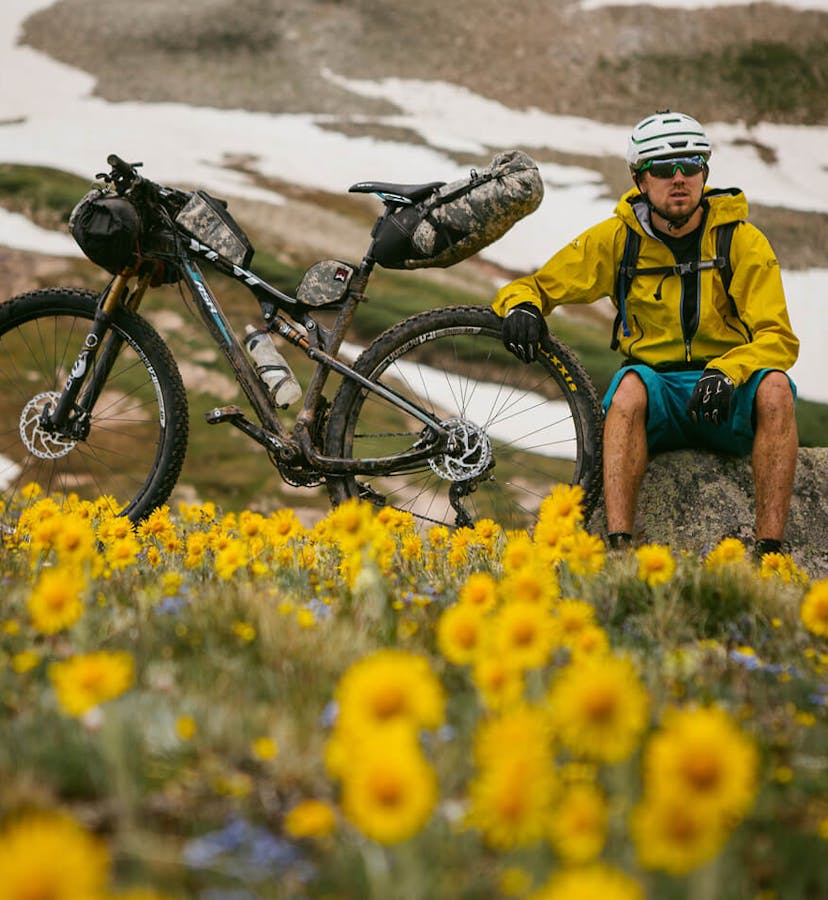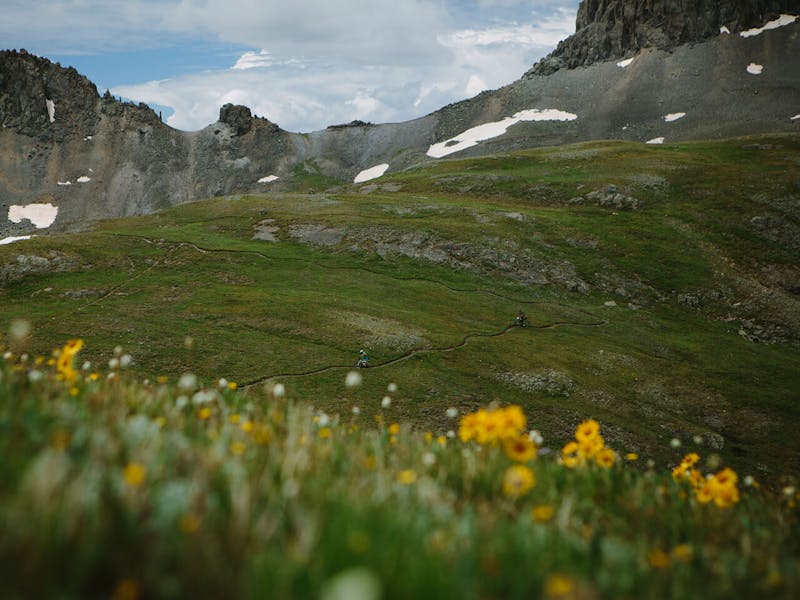 THE FIRST FEW DAYS WERE EYE OPENING. I DON'T THINK ANY OF US THOUGHT IT WOULD BE AS HARD AS IT HAS BEEN SO FAR, BUT WE'RE FINALLY SETTLING INTO OUR PACE AND THINGS ARE GOING MUCH MORE SMOOTHLY.

Sam
YOU DON'T REALLY REALIZE EXACTLY WHAT '500 MILES' MEANS UNTIL YOU ARE OUT THERE DAY AFTER DAY. AT 200 MILES, I WAS FEELING EXHAUSTED AND HAVING A HARD TIME WRAPPING MY HEAD AROUND ANOTHER 300 MILES. YOU JUST HAVE TO KEEP ON TRUCKING.

JOEY
WE WERE SLOWLY FALLING BEHIND OUR DAILY GOAL OF 50 MILES A DAY. IT WAS LOOKING LIKE WE WERE DESTINED TO SPEND A FEW EXTRA DAYS OUT THERE.

JUSTIN
We were slowly falling behind our daily goal of 50 miles a day. It was looking like we were destined to spend a few extra days out there, until on the 6th day we had a random boost of energy and were able to cover almost 80 miles and get back ahead of schedule. From that point on, we set our eyes on Durango and never looked back.
IT'S BEEN BRUTAL SO FAR, BUT 100% WORTH EVERY GRIND AND PUSH UP EVERY HILL. ONCE WE GOT TO THE SAN JUANS ON DAY 7, THE SCENERY WENT FROM GREAT TO UNBELIEVABLE.

JUSTIN
WE DID IT. THE END IS IN SIGHT AND IT FEELS AMAZING.IT'S SO COOL TO HAVE A GROUP OF FRIENDS THAT IS WILLING AND EAGER TO GET AFTER IT LIKE THIS.

JOEY
We did it. The end is in sight and it feels amazing. Tomorrow we roll down to town, get a nice greasy breakfast at the Durango Diner, and then it's back to normal life. It's so cool to have a group of friends that is willing and eager to get after it like this. The memories formed on a trip this epic certainly won't be forgotten any time soon.