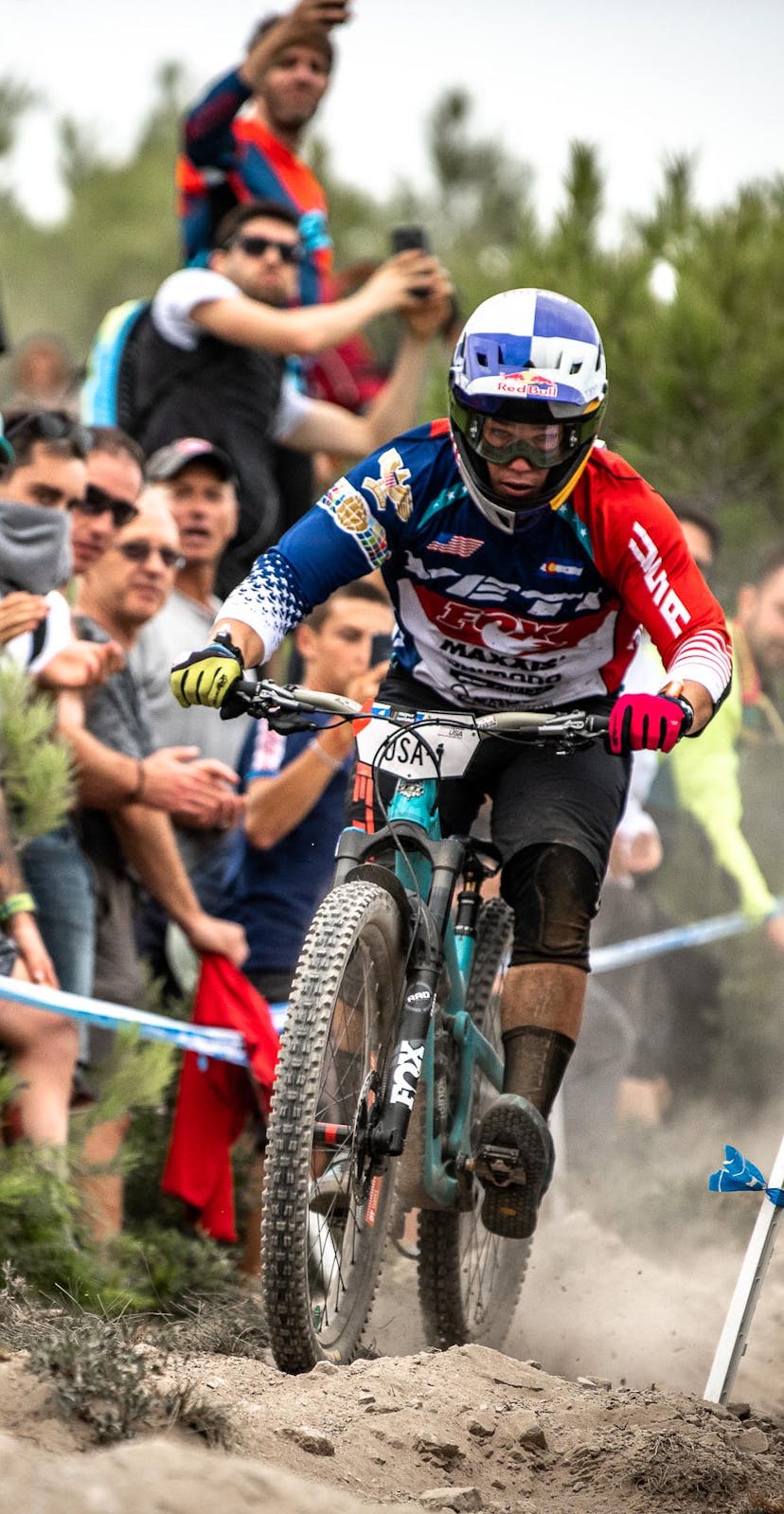 racing
MAKING HISTORY
IN FINALE
EWS TROPHY OF NATIONS '19
YETI / FOX FACTORY TEAM RIDERS RICHIE RUDE AND SHAWN NEER JOINED FORMER TEAMMATE CODY KELLEY TO REPRESENT TEAM USA AT THE HISTORIC TROPHY OF NATIONS EVENT IN FINALE LIGURE, ITALY.
EWS TROPHY OF NATIONS '19
Yeti / FOX Factory team riders Richie Rude and Shawn Neer joined former teammate Cody Kelley to represent Team USA at the historic Trophy of Nations event in Finale Ligure, Italy. Competing against the rest of the world, the first UCI Rainbow Jersey to be offered at an enduro event was on the line.
Results were based on the teams' collective time. Most adopted strategies based on rider skills and course terrain to lay down the fastest team run. Team USA had only one plan – follow Richie Rude.
Arguably the most physically daunting stage of the series, stage one was twice as long as any stage to follow. Chasing Rude, Neer was able to push his pace and take lines he might not have before. "Following Richie in a race setting was quite different than what we run in practice. It got me out of my comfort zone a bit. I was hitting sections faster than I would in my own race," said Neer.
The boys put 12 seconds on Team Sweden by the end of the first stage. Despite a 4th place finish on stage two, Team USA maintained their speed and had an impressive 38 second lead by the end of the third stage. Heading into stage five, one of the oldest and most imposing trails in Finale Ligure, the team needed to stay fast and have a clean run. "I knew that we were ahead by quite a bit, so I was trying to attack but stay pretty smooth," said Rude. "Shawn and Cody were killing it… staying on my wheel, we all gave it some and stayed smooth until the end."
Team USA finished on top, taking the win over Team Sweden by an impressive 67 seconds and becoming the first EWS racers to earn a coveted UCI Rainbow Jersey. "Being able to stand on top and put the Rainbow stripes together is a bit of an emotional moment," said Rude, "you don't often get to share a podium with such great friends."
Yeti / FOX Devo racer Lauren Bingham raced for Team USA in the women's U21 event. The women's U21 team took a different strategy, switching up racer order to cater to each team members skills. With a cross-country background, Bingham lead out on stage one. "I got set up first because I could pedal a bit more than the other girls; they have more of a downhill background," said Bingham. The women's U21 US team went on to finish second.