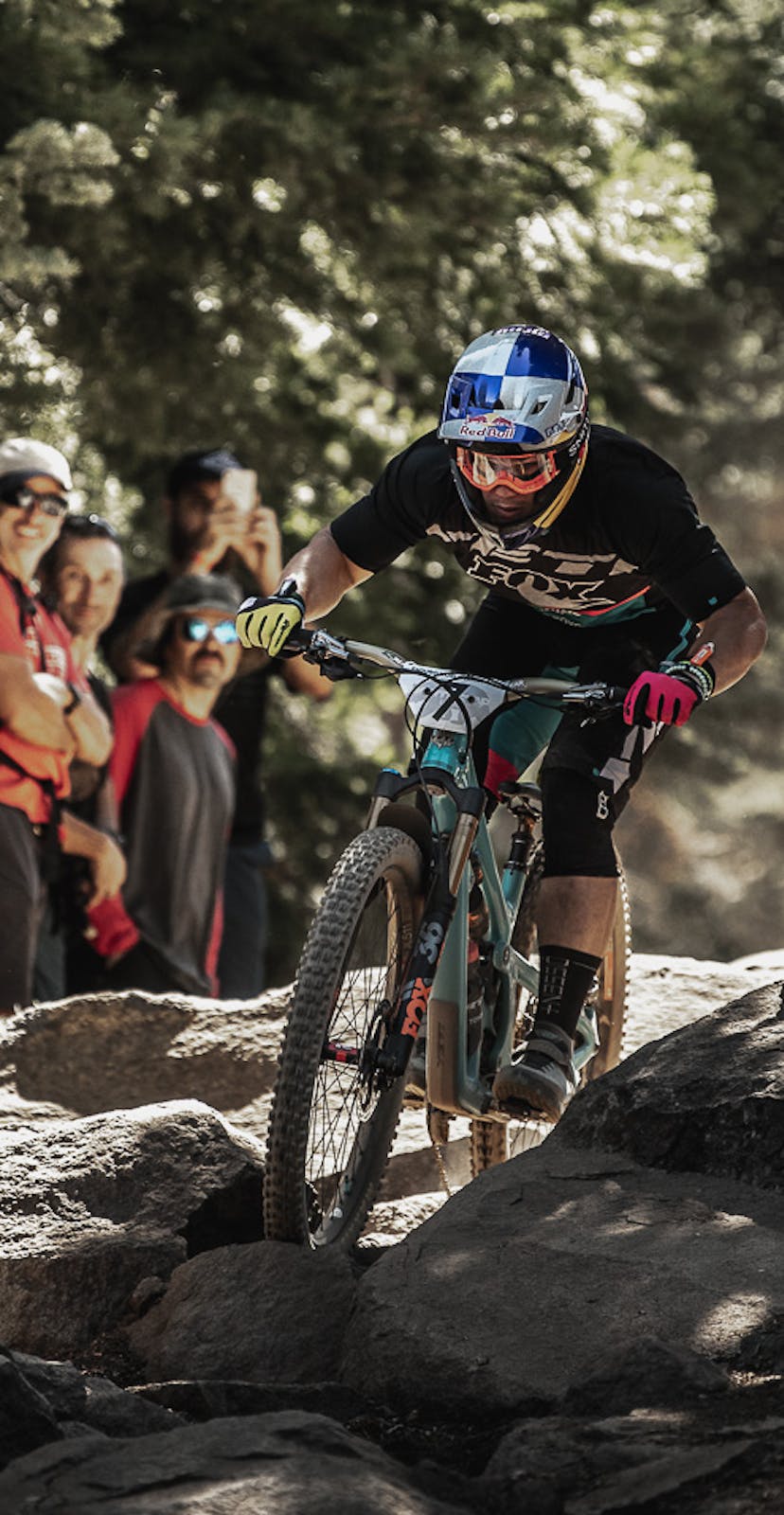 racing
EWS.7 '19 DONE
AND DUSTED
IT WAS A RACE FOR THE AGES - PUNCTUATED BY DUST, HEAT, AND AN UNRELENTING COURSE, RICHIE RUDE POWERED OUT ANOTHER WIN BEATING SAM HILL BY THE NARROWEST MARGIN IN EWS HISTORY, 0.8 SECONDS.
It was a race for the ages - punctuated by dust, heat, and an unrelenting course, Richie Rude powered out another win beating Sam Hill by the narrowest margin in EWS history, 0.8 seconds. Let that sink in… after 26 minutes of racing, less than a second separated the two best riders in the sport.
Richie made his mark early, putting 7 seconds into Hill on the opening stage. Hill rallied on the second stage and pulled back nearly all the time he'd lost. The rest of the day, they battled for tenths of seconds. In the end, Richie won 4 of the 6 stages and put the enduro world on notice that he's the man to beat as we roll into the final round of the season.
Meanwhile, Shawn Neer showed strength and consistency, while many riders struggled with the dusty and rock-filled course. Neer felt right at home as he navigated through sections that could have been found on a World Cup DH course, finishing 11th in a packed field.
Yeti / FOX Devo team riders made their EWS debut. Racing U21, Lauren Bingham finished 3rd and Quinn Reece finished 7th. Having competed in last year's Northstar Continental Series race, both Bingham and Reece were familiar with the dry and dusty conditions – experience that was key to their success this weekend. Yeti / FOX National team rider Jubal Davis returned to the EWS circuit after a back injury and finished 44th. Teammate Carson Eiswald is out for the season with a broken shoulder.
Competing in his first EWS race since 2016, Yeti Ambassador Geoff Kabush found his flow on day two and was able to secure a spot on the podium, finishing 3rd in Master's. Yeti Ambassador and California local Warren Kniss won the EWS100 race. With a finishing time of 0:28:05:81, Kniss would have landed just shy of the top 40 had he competed Pro Men's.
All racers were aboard the SB150. Rude has won 5 EWS races and 21 stages on the SB150, since he started racing it at the end of last season.
Next stop: Zermatt, Switzerland. See you there.