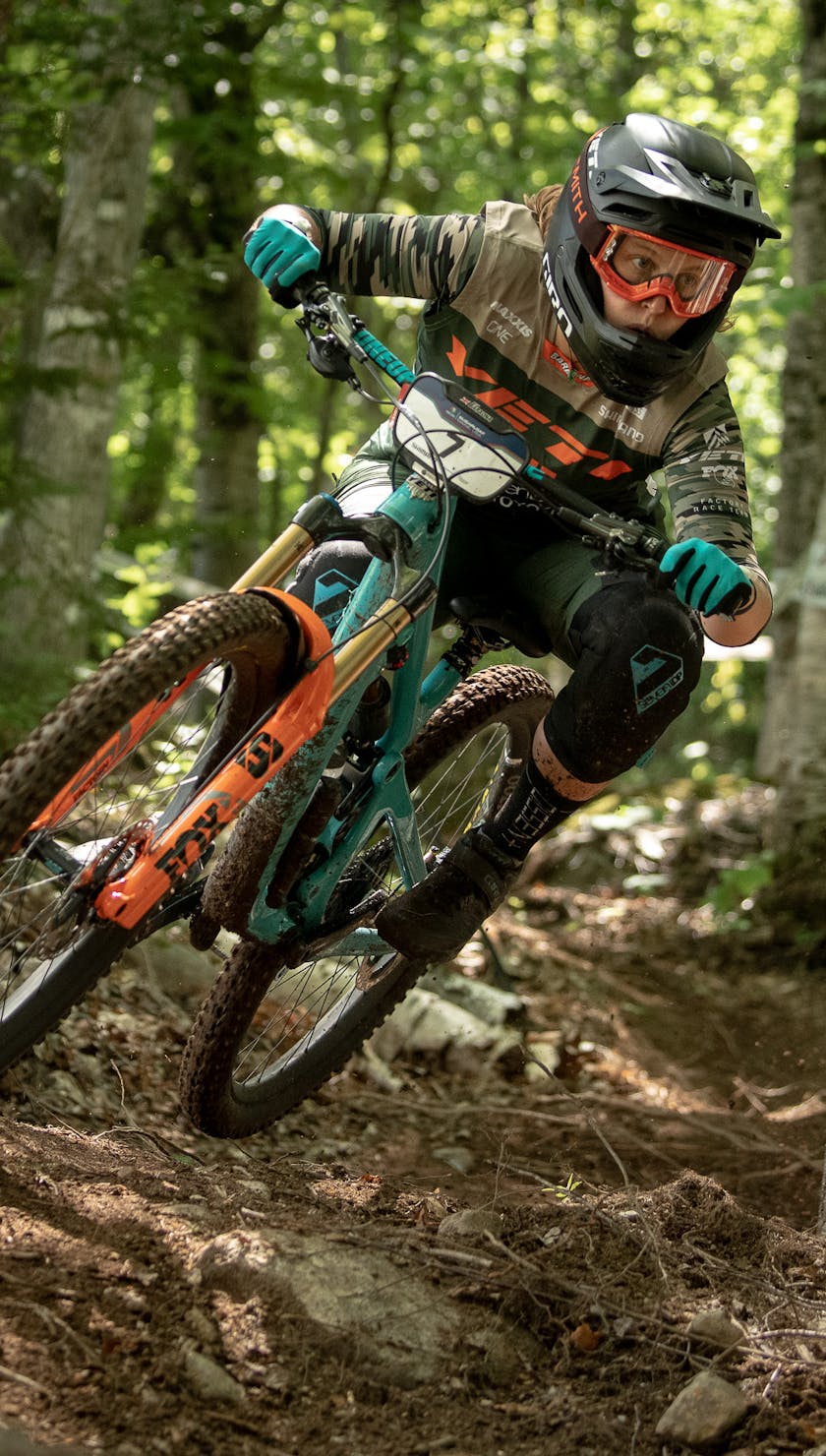 racing
EWS.6
BUZZIN' BARAONA
Round six, and the second of two US Enduro World Series rounds — from the new track in Sugarloaf, Maine. Another debut location, the Sugarloaf bike park is in its infancy as trail builder, Olympian Adam Craigs new brainchild. The six-stage race featured sections of fresh-cut trails, only made more interesting with a full day of rain leading into the first practice day.
In what seems like a touch of deja vu, Rude finishes less than a second behind the Pro Stage wining pace, reminding us all just how tight the competition is in the Pro Men's field. Teammate, Bex Baraona came in 13 seconds off first, and began day two in 5th with six stages to earn back that time.
Day two conditions had heated up and dried out the previously soaked trails. Rude and Baraona both took second place on Stage Two straight out the gate. Continuing their momentum, the pair both won Stage Three, the Queen Stage and claiming those ever so crucial extra points. Rude put a substantial buffer of over 20 seconds into the rest of the Pro Men's field on the 8-minute stage. 
Baraona kept her blistering race pace going, finishing 3rd on Stage Four. At the end, Bex put up a time good enough to land her second consecutive, and third total podium of the season, this time one step up into second. 
"I was kinda scared I was going to throw it away, but I knew I was in the mix though. It was pretty stressful at the top of that last one. I just put a good run in, and I knew the time gap. It would have been silly to go crazy. I'm really pleased with second"

Bex Baraona
Although Rude went down on the following Stage, Stage Four, he still was sitting in first by 20 seconds. Another crash on the subsequent stage ate into his lead and had landed himself in 8th place. He went on to complete the final stage and finished the day in 21st.
"A good first couple stages and I pulled back a ton of time on Three. Then I thought four, five, and six – those were just the ones to hammer down, and I hammered the ground instead. I had a tommy on four and another tommy on Five and hurt my shoulder quite a bit and I could only really roll down. I got down after five and just decided to see if I could ride and just roll down six, ended up 21st. So you know, can't beat that."

Richie Rude
Sarcasm aside, Richie was hoping for more, but found himself fighting to finish to stay in the overall.
In her fourth EWS appearance of the season, Kate Lawrence puts up a top-twenty finish taking 15th on the day proving that she can consistently deliver.
Quinn Reece started this race finishing 88th in the Pro Stage and continued to chip away and climb the rankings, taking 68th on Stage Two, 44th on Stage Three, and 43rd on Stages Four – Six, finishing 51st on the day — his best Pro Men's EWS result to date. 
Jack Brown finished just one spot off the top-ten in 11th as he continues to hone his track speed in his final year racing U21. 
Rude and Baraona are headed home for the 4-week break until the next EWS round in Crans-Montana, and the National / Devo team heads off to Brian Head, UT for the third Big Mountain Enduro of the season.