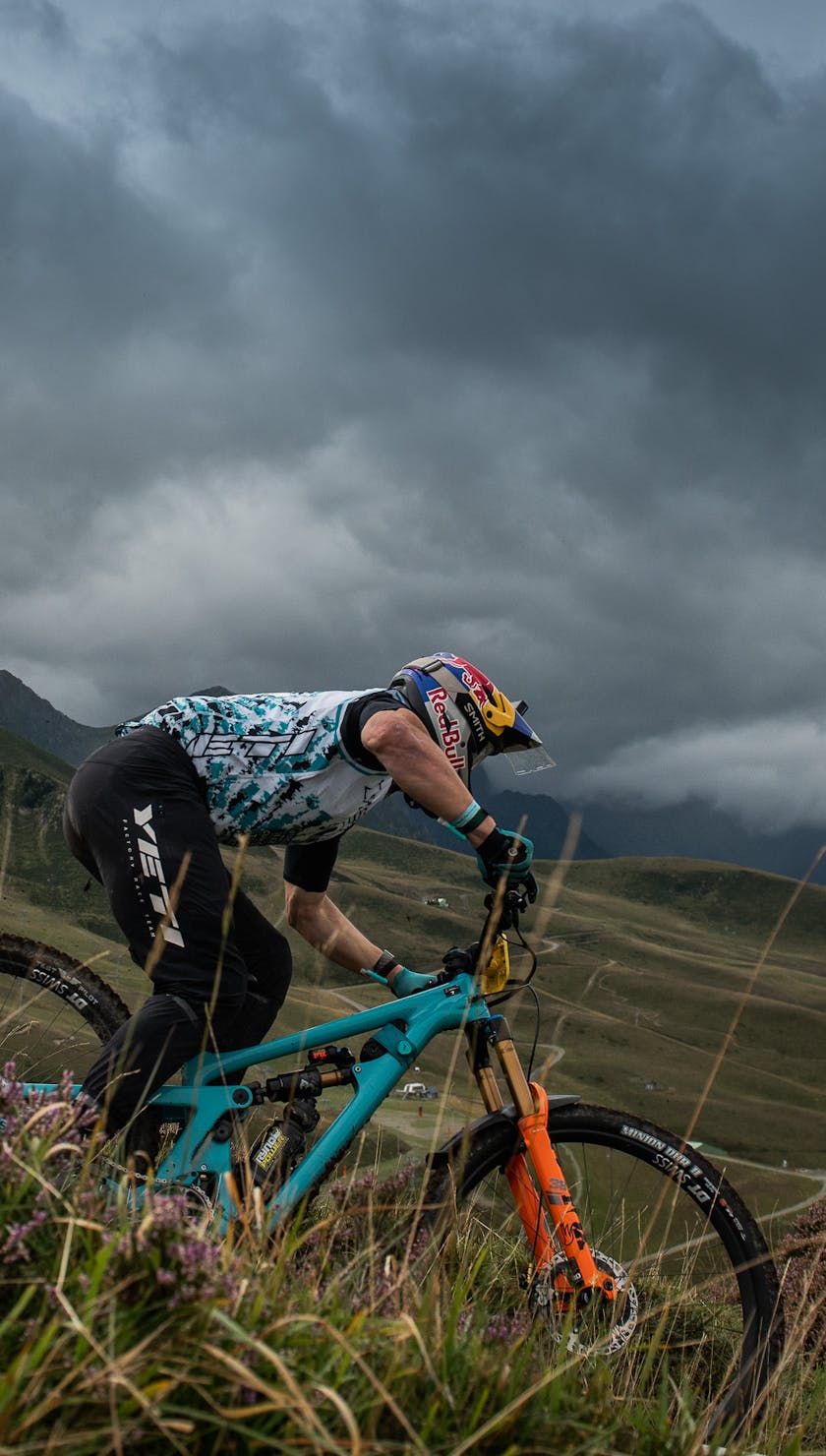 racing
EWS '21
ALL TO PLAY FOR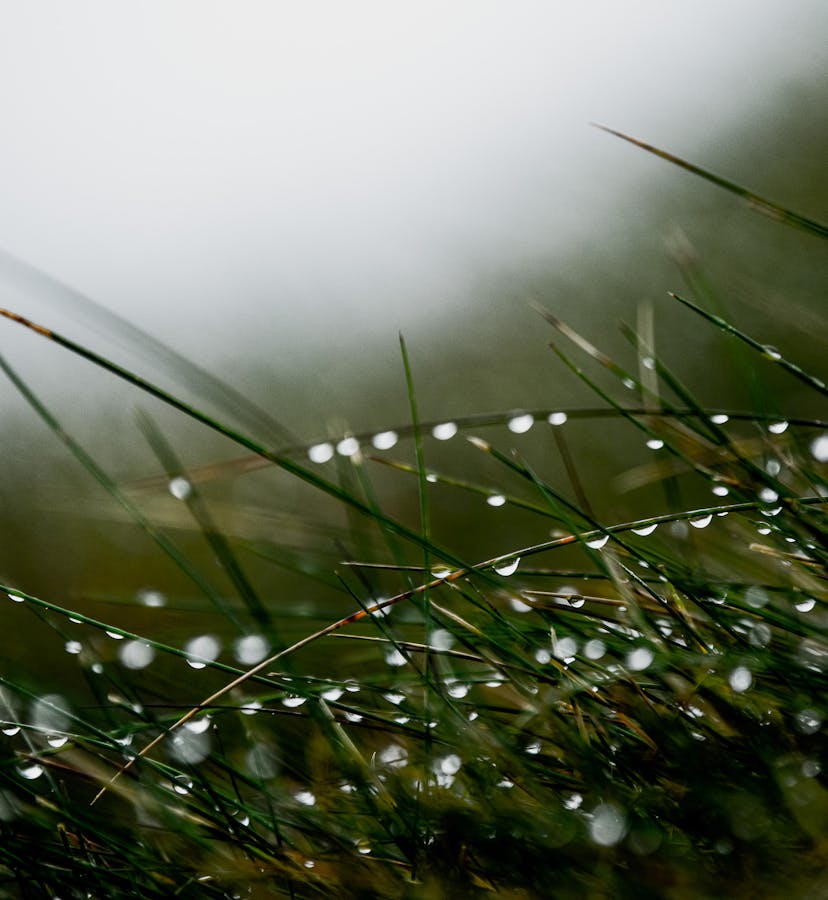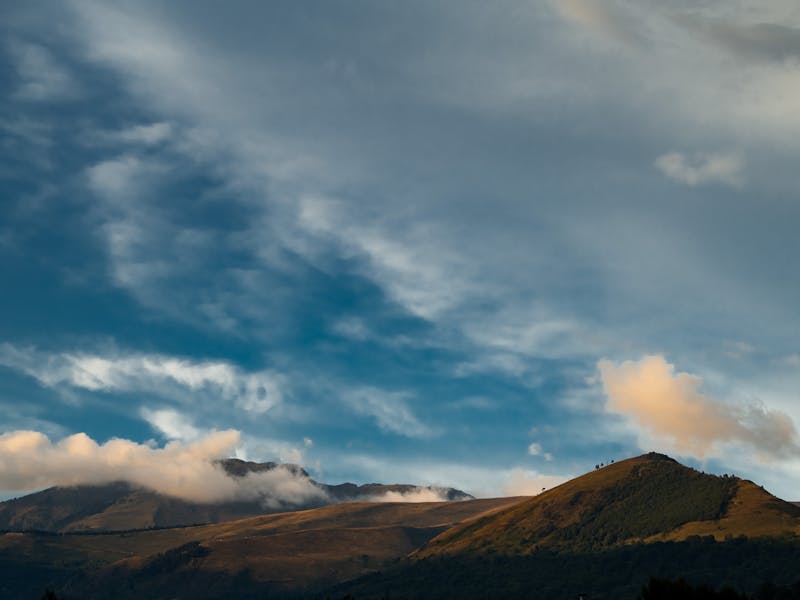 A small town tucked in the South of France played host to the Enduro World Series for the third double header of the season after the eight-week break. 
Leading into the first race, the deluge set in – practice was a windy, cold, muddy endeavor. Ultimately officials decided to shorten Stage 2, and completely cancel Stage 3. The rain left the clay rich soil super slick with a glasslike surface. 
The traction was going to be a huge unknown going into Stage 1 – riders were left questioning if they were to play it safe and stay upright or go full gas. Leave it up to fate on whether they could retain grip on the newly soaked course. Moir took that bet and gained an early lead on Rude which he maintained the entire day. The final stage was a 9-minute run, that was the opportunity that Richie had to close the gap, but he took a small stumble that kept him on the second step. Rude went on to take second place after four stages.  
Teammate, Shawn Neer is working back up to track speed after an injury sustained while training in Colorado and finished 33rd. Yeti / OneUp athlete, Kasper Woolley finished 28th. 
Although an almost identical course, the second race at Loudenvielle was a completely different affair. All the rain had dried up to welcome dry, fast tracks. Riders could really let 'er rip with the confidence that was not there two days prior. 
The second race began with the Pro Stage on Saturday, and living up to it's current reputation, it was super steep - almost like a single day DH track. Rude trailed Moir by less than two seconds. The following day, Richie was on Jack's heels all morning, and by stage four he started putting time into Jack - 5.33 seconds on S4, 3.03 on S5. He wanted the win and was hammering out the times to earn it. The final stage of the day was up – S6, the same track as the Pro Stage. With the lead in hand, the win was within reach. Mid run, he suffered an impact to his chainring, causing his chain to drop and was unable to maintain his charging pace. Despite the mechanical, he was still able to claim second on the day. "I had an advantage, I was feeling really confident up top, and was riding well. I dropped my chain and couldn't really believe it, I had to sprint up some hills because of it. I ended up second, so I'll take that. But honestly it doesn't really matter when you want the win." 
Despite hailing from rainy BC, Yeti / OneUp rider, Kasper Woolley was prepared to push it harder in the dry terrain the second time around. He placed 8th in the Pro Stage and carried that momentum onto day two. Woolley started the day with a heater, earning himself P3 on S2. Despite a fall on S3, Kasper kept pushing throughout the 34-minute race and finished just off the box, in fourth. "My goal was top ten for this week – I felt pretty off the pace of the first race without any real mistakes, it was hard to know where I could gain time. The dry tracks and higher speed of race 2 suited me, and I was just able to push way harder" 
Yeti / FOX teammate, Shawn Neer finished 50th in the second round, "It was a tough week for me, I'm trying to gain confidence and my head is playing a big part in that. I raced at a consistent pace I felt safe at, but I could feel myself loosening up toward the end. I'm stoked for the next two races though; the terrain there really suits me." 
For almost anyone else, second place is cause for massive celebration. But Rude only has eyes for first and knows exactly what he needs to do. "I have already put this week behind me and I'm ready to get between the tape again." The title chase is still on.