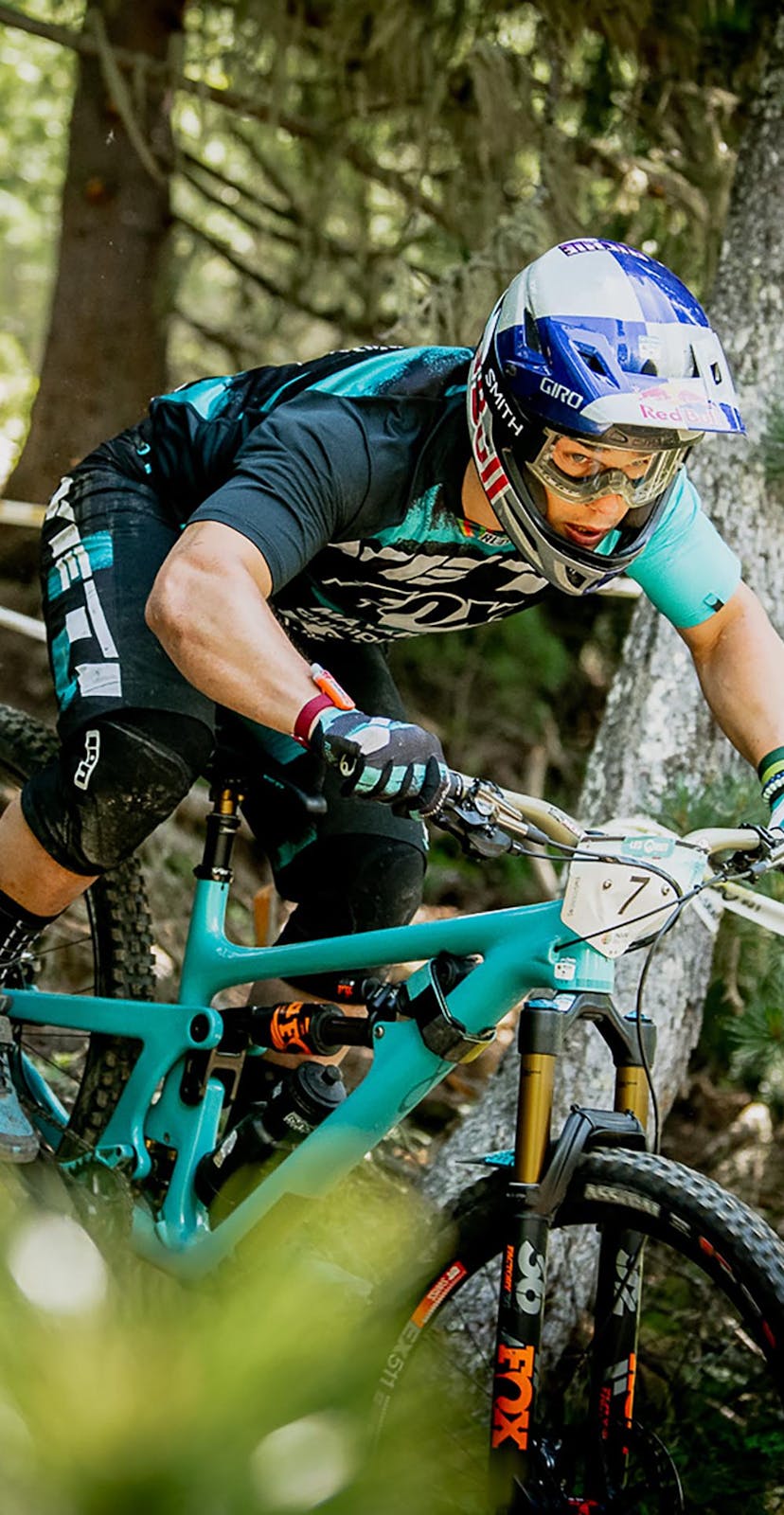 racing
EWS.5 '19 SECOND BY
ONE SECOND
IN WHAT CAME DOWN TO ONE OF THE CLOSEST RACES IN EWS HISTORY - THE TOP THREE PRO MEN SEPARATED BY THREE SECONDS AFTER DAY ONE - RICHIE RUDE MAINTAINED HIS PODIUM PRESENCE WITH SECOND PLACE, A MERE .9 SECONDS OFF OF EDDIE MASTERS WHO TOOK HIS FIRST WIN AT THE ENDURO WORLD SERIES.
EWS LES ORRES '19
The two-day race at Les Orres, France introduced racers to eight completely new tracks and put a twist on the typical French lines. With a little less jank and a little more flow, riders were pleased with the combination of high alpine, natural trails, mixed with bike park berms while descending from above 9000-feet to the mile-high base area.
Rude was anxious to drop into the first day of racing and keep his momentum from the previous weekend's win. Stage 1, Rude was in contention for the top spot by a fraction of a second. Despite an over-the-bars crash on Stage 2, Rude pulled a 10-second lead and continued his queen stage winning streak, racking up additional points towards the overall. Stage 3 found Rude over the bars again, pushing him back to the Top 3. With a long stage to kick off day two, Rude wasn't too worried by the seconds separating the podium.
Big thunderstorms Sunday morning shut down lift operations, canceling Stage 5 – a long stage where the Yeti/FOX Factory team hoped to earn time back. Masters, Rude and Adrien Dailly began the abbreviated Day 2, three seconds apart, with three, short and punchy stages ahead of them. Going into the final stage of the weekend, Master and Rude were a half second apart. Whoever crossed the finish line the fastest would seal their victory. Although Rude ultimately had to settle for second place, his track speed is top-of-the box worthy.
Shawn Neer's first day of racing was a mix of highs and lows. His 14th place on the queen stage proves his aptitude for long, physical stages, but a significant crash on Stage 3 resulted in spun bars, pushing him back into the pack. Without Stage 5 on Day 2 to claw back seconds, he would have to settle for 41st place.
The Enduro World Series goes on summer break for the next five weeks, reconvening for EWS.6 in Whistler, Canada. In the meantime, Rude and Neer head back to Colorado for the Big Mountain Enduro Series at Winter Park and Telluride and USA Cycling MTB National Championships.