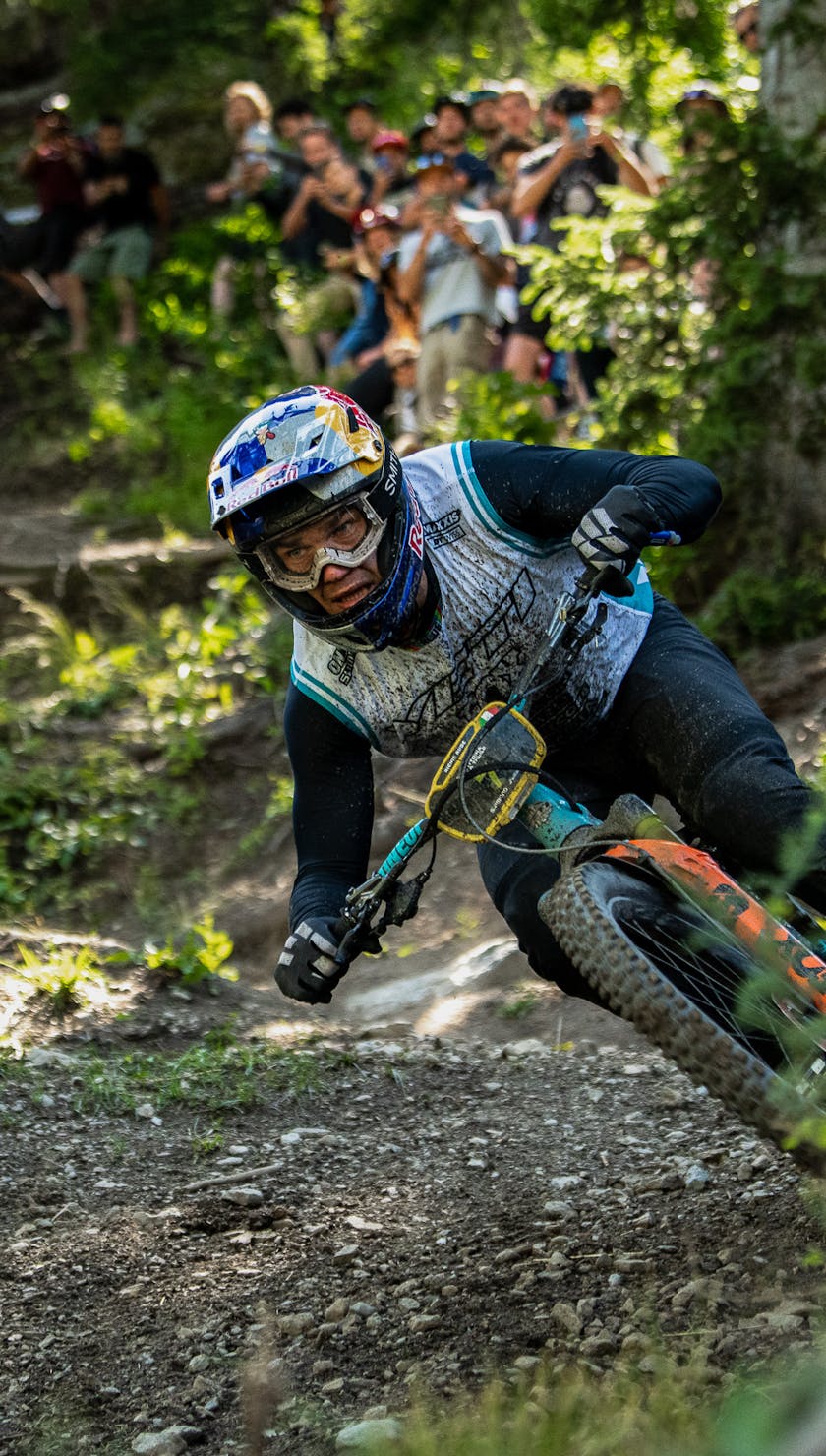 racing
EWS.4 IT'S A
FIVE POINT GAME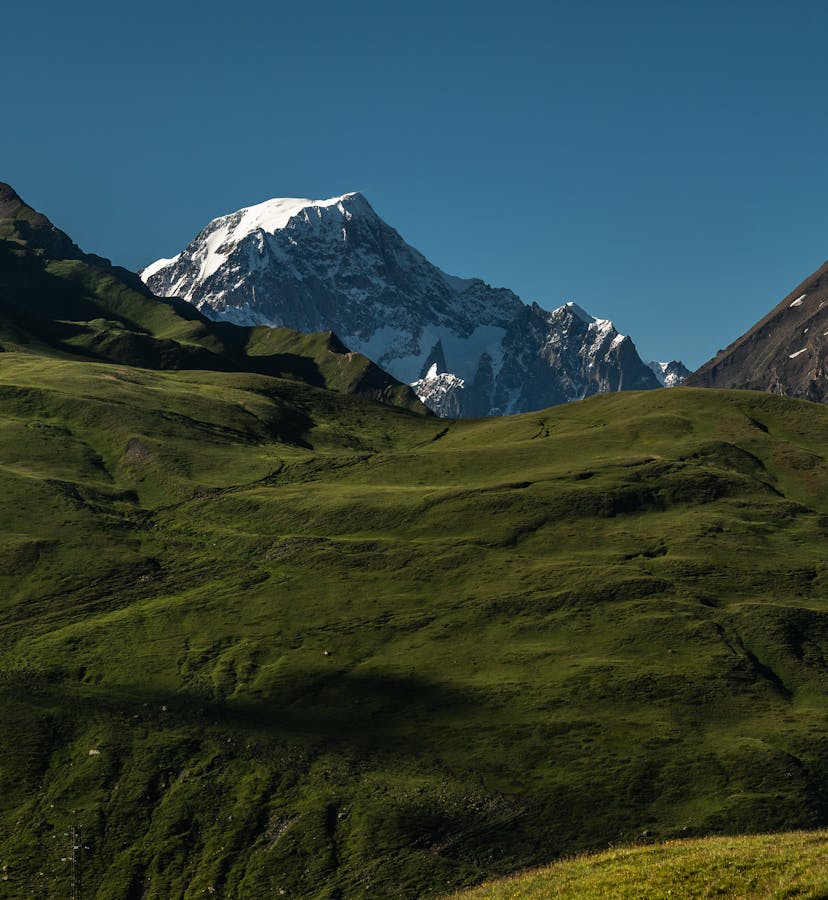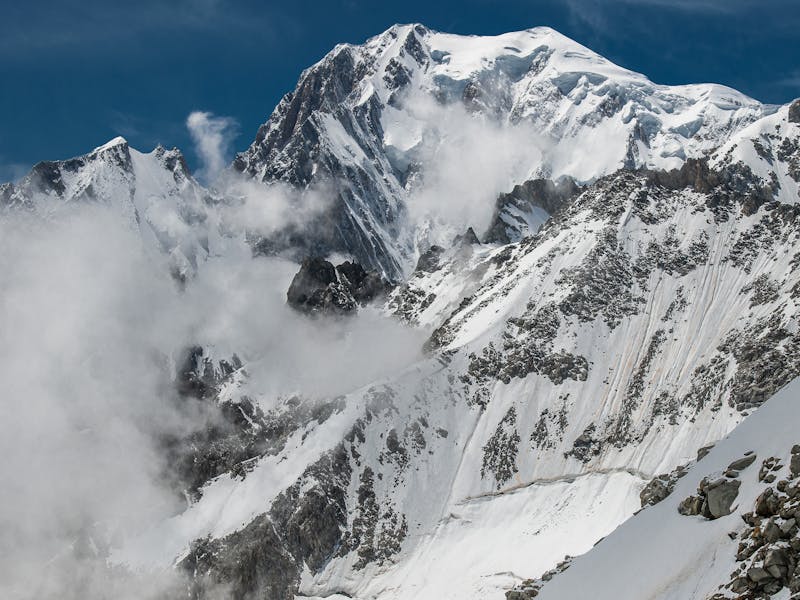 Rude and Moir's early season battle intensified over the weekend with Richie ending round four with a slim, five-point lead in the overall standings. It's no surprise that the stacked field, combined with an unprecedented doubleheader format, has made the first block of the Enduro World Series wildly entertaining for spectators, and a massive physical and mental undertaking for athletes. 
While EWS.3 La Thuile had a consistent onslaught of rain, EWS.4 was raced under significantly drier conditions. With bonus points on the line, Rude charged the Pro Stage leaving it all on the track for the single-stage event. Shawn Neer was also feeling the drier conditions, earning himself P14, while Kasper Woolley managed P33 despite a mid-stage fall. 
Downpours into Sunday muddied up parts of the course for the remaining four stages, and 7,995-ft (2,437m) of steep descents. Rude maintained the lead he earned the day prior through the third stage, but a couple of falls on Stage 4 lead to Jack pulling ahead by over 10 seconds with only one stage to go. Richie gave it everything he had but was unable to regain the seconds lost. Despite finishing 11th on S4, Rude was able to hold off the rest of the field and earn himself a second-place finish. 
As is in racing, sometimes luck just isn't on your side. Neer had a run of mishaps with a big fall on S3 and a flat on S5 that significantly changed the course of his day. "This was one of the hardest racing trips I've had, but I'll go home and learn from it." The start of the season has been one Neer will need to quickly improve upon. 
Yeti / OneUp Pro Team rider, Kasper Woolley continues his momentum from EWS.3 with a 13th place finish on the day. Due to quarantine rules, Woolley will miss out on Big Mountain Enduro: Big Sky but will join the team for BME: Winter Park before returning to Europe for the second EWS block. 
After the first four EWS rounds Rude holds the advantage over Moir, and will keep the yellow race plate when we resume racing in September. No one can afford to let off the gas. Racing is won or lost in the off-season – or in this case, the eight weeks between race blocks. 
Up next for Rude and Neer: Big Sky BME 
Shout out to our sponsors who make everything possible -
Fox Factory, Oneup Components, Maxxis Tires, Shimano, DT Swiss, Ergon, Giro Cycling, Cushcore, Motorex, Toyota USA, Occam Designs, Raceface, Chris King, Victory Circle Graphix, Stages Cycling, Thule, Smith Optics, Skratch Labs, and Big Mountain Enduro