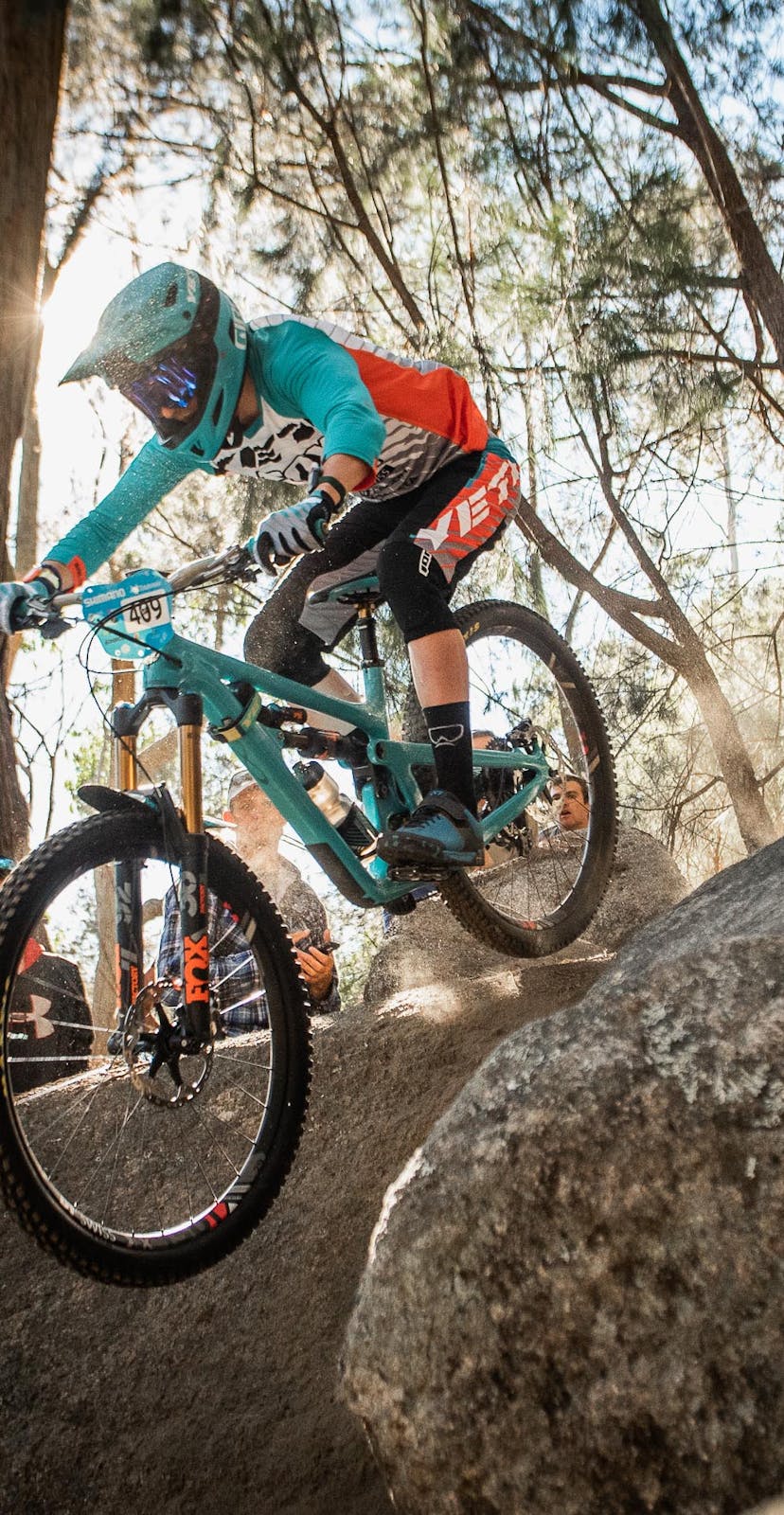 racing
EWS.2 '19 TRIALS IN
TRACK SPEED
THE YETI / FOX FACTORY AND NATIONAL TEAM RIDERS DEPART FROM TASMANIA WITH A FEW MORE NOTCHES IN THEIR BELTS WITH LESSONS LEARNED AND INCREASED TRACK SPEED.
After completing the longest stage of the race, the Queen's Stage, on Saturday evening, the team was in good position for a full day of racing.
As day two kicked off, five stages remained covering 40 kilometers (25 miles) and 2,000 meters (6,800 feet) of climbing and descending. With massive rock slabs and tackier tracks than the week before, it would be an ideal day to test limits and speed. Duncan Nason did just that and closed the day out in 5th. While he was hoping for more, his usual rhythm felt like it was coming back.
Shawn was feeling his usual track speed, but a crash early into the first track of the day on Stage 2, set him back and leave him fighting from behind all day long. Shawn landed in 36th.
Carson continues to show promise and is quickly adapting. Just four seconds behind Shawn, he ended the day in 41st. Now he turns his sights to Rocky Mountain racing where he can further his skills on loose rocky terrain over the rich loam his is accustomed to in the Pacific Northwest.
Unfortunately for Jubal Davis, the flu got the best of him. After two days in bed and a high fever, Jubal remained uncharacteristically dizzy. He and Yeti team manager, Damion Smith made the difficult decision for Jubal to sit this one out.
Now the EWS takes a full six-week respite before racing kicks off again on the idyllic island of Madeira, Portugal, May 11-12, 2019.