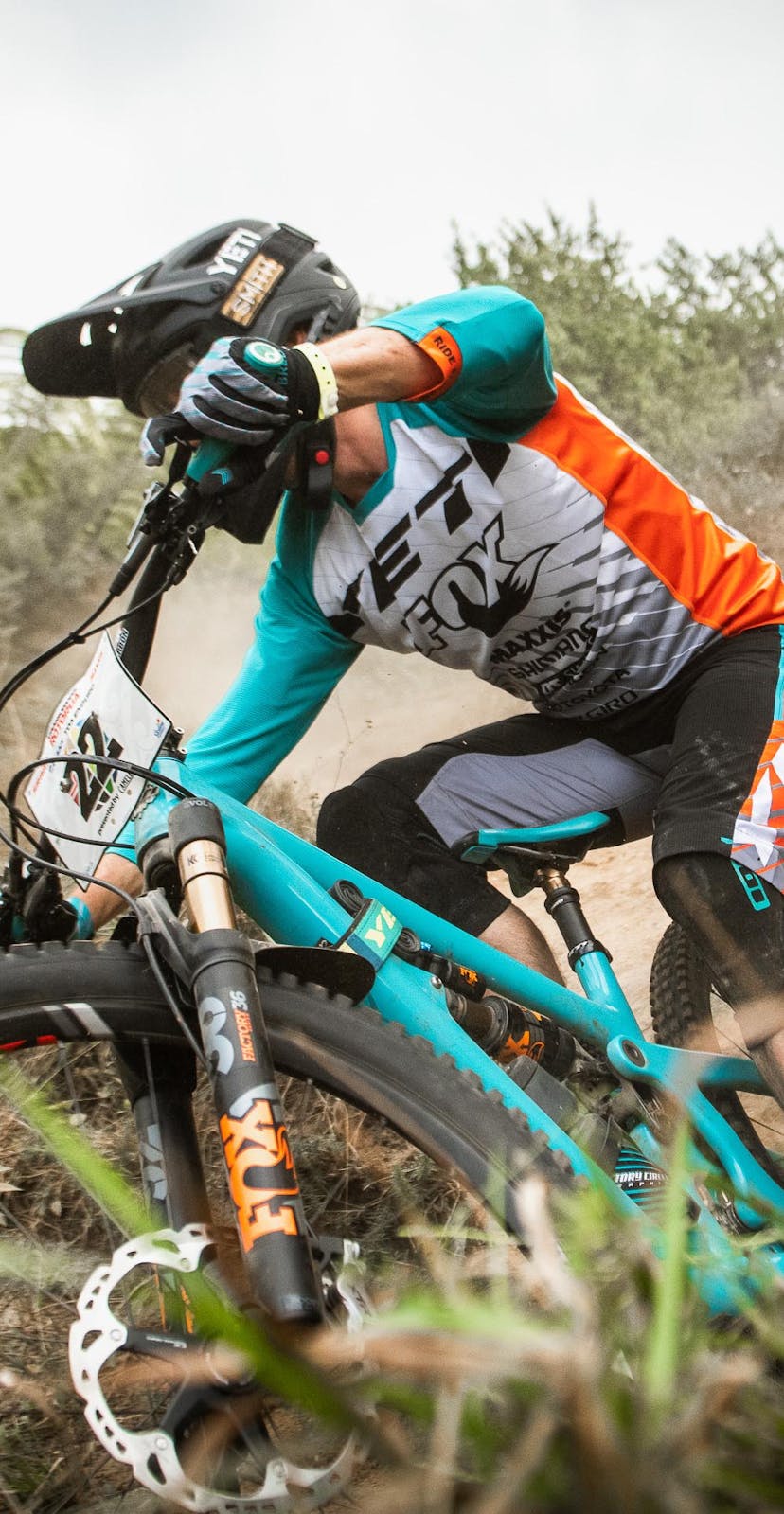 racing
EWS.1 '19
DUSTY AS, MATE
THE FORECAST LOOKED SOLID IN ROTORUA FOR ROUND 1 OF THE ENDURO WORLD SERIES RECENTLY DUBBED THE ENDURO WET SERIES, THE DRY, DUSTY, AND BLOWN OUT TRACKS OF THIS LAKESIDE MOUNTAIN BIKE DESTINATION WERE A WELCOME CHANGE FOR RETURNING YETI / FOX FACTORY AND NATIONAL TEAM RIDERS.
U21 Men's phenom, Duncan Nason returns for his second season on the Yeti/Fox Factory Team, with teammate Shawn Neer by his side racing Pro Men's. National Team riders, Jubal Davis and newcomer Carson Eiswald raced Rotorua and will also head to Tasmania for Round 2 to up track speed and further their experience on the EWS circuit.
A bout of sickness that took Carson to the hospital the week prior and hindered Duncan and Jubal, had three-fourths of the team feeling less than 100 percent at different times throughout the week. Both Shawn and Jubal took a number of healthy crashes. Shawn came to New Zealand from Portugal pretty banged up, took a hefty fall in practice and another during the race resulted in his left hand battered and swollen. At that point, he knew he had to dig deep, grip the handlebar and finish out the day. And that he did.
Once the dust settled and five stages of racing were complete covering 38 miles (61 kilometers) and 7500 feet (2280 meters) of climbing, Duncan took 11th in U21. Shawn landed in 30th, Carson in 31st and Jubal in 47th. The team has already packed their bags and traveled across the Tasman Sea 1,600 miles to post up for EWS Round 2 in Derby, Tasmania. Racing kicks off Sunday."