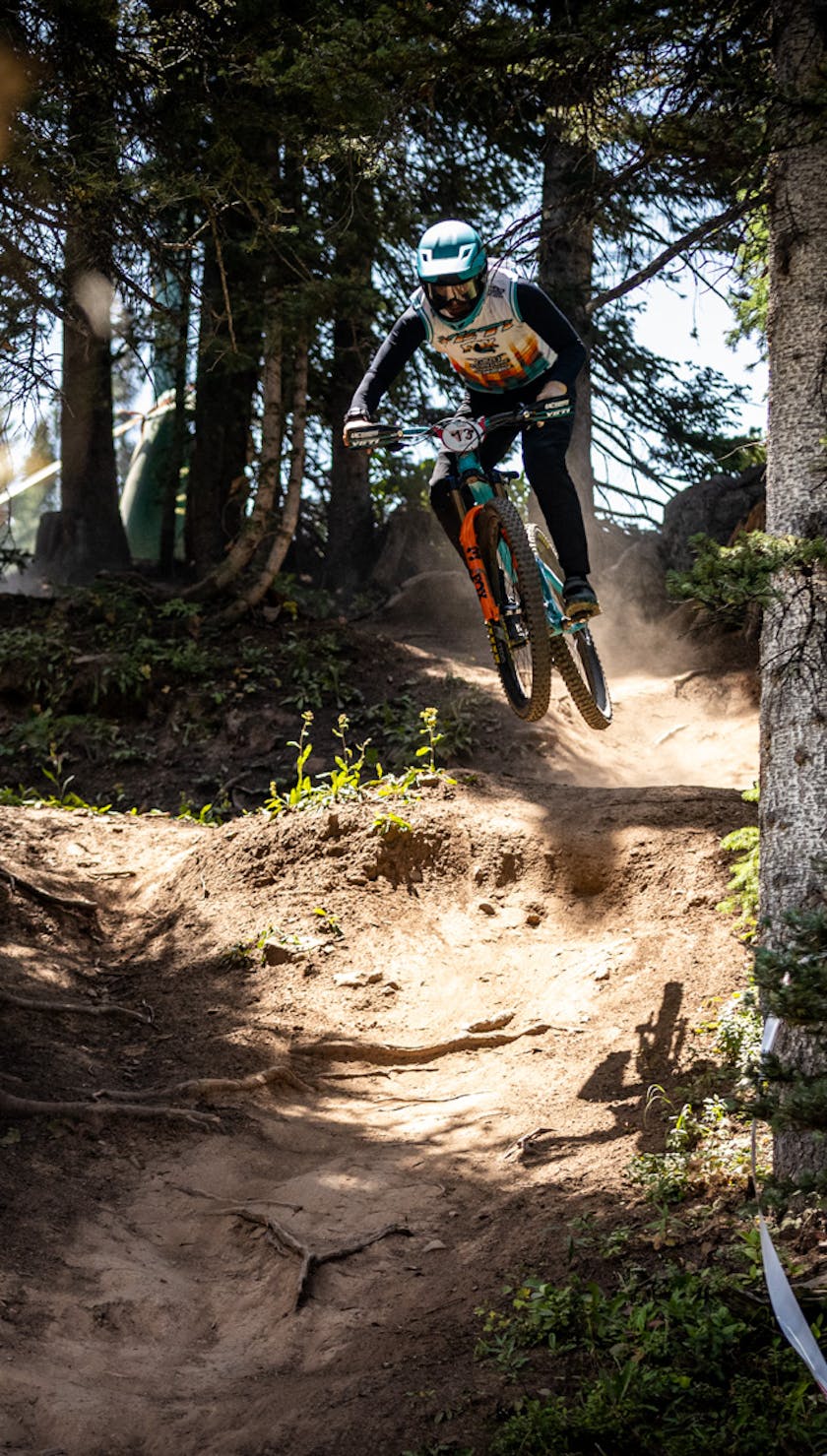 racing
BME.4 '21
PURGATORY, CO
Stop four on the Big Mountain Enduro brought the Yeti Fox Nat Devo Team to Purgatory. Athletes were treated to another new venue that will hopefully become a staple on the circuit. Typical bluebird Colorado days brought dry and dusty conditions on the steep, techy and loose track. 
Warren Kniss raced hard on day one, but knew he had more in the tank to give on day two. Kniss was able to gain time over the two final stages and jumped from fifth to fourth on the second day. "It was a technical, physical race and I'm pretty stoked on the course. I'm happy with how it all turned out overall" 
Quinn Reece got over the hump of a two-day enduro and performed stronger on day two, improving on his 7th place finish the previous day. "I surprised myself on stage five because I don't have a ton of experience on long stages and largely unproven on janky switchbacks. It was not outstanding result, but still I'm still stoked with it." 
Lauren Bingham rode a clean race. Given the rough, high-consequence terrain, Bingham was able to get her feet wet and learn on a course that she was not entirely comfortable with. She capped off the weekend with a 3rd place on stage 5. 
The return to a demanding course with World Cup roots was welcomed by the racers. World Cup, a stage raced twice this weekend, is thick with history, and it's great to bring that type of track pedigree back in this venue. 
Up next: the Nat / Devo Team will head to the fifth and final BME stop in Brian Head, Utah in less than a month. 
The Yeti / Fox Factory team and OneUp Pro Team are in Europe gearing up for the first EWS back after the break.