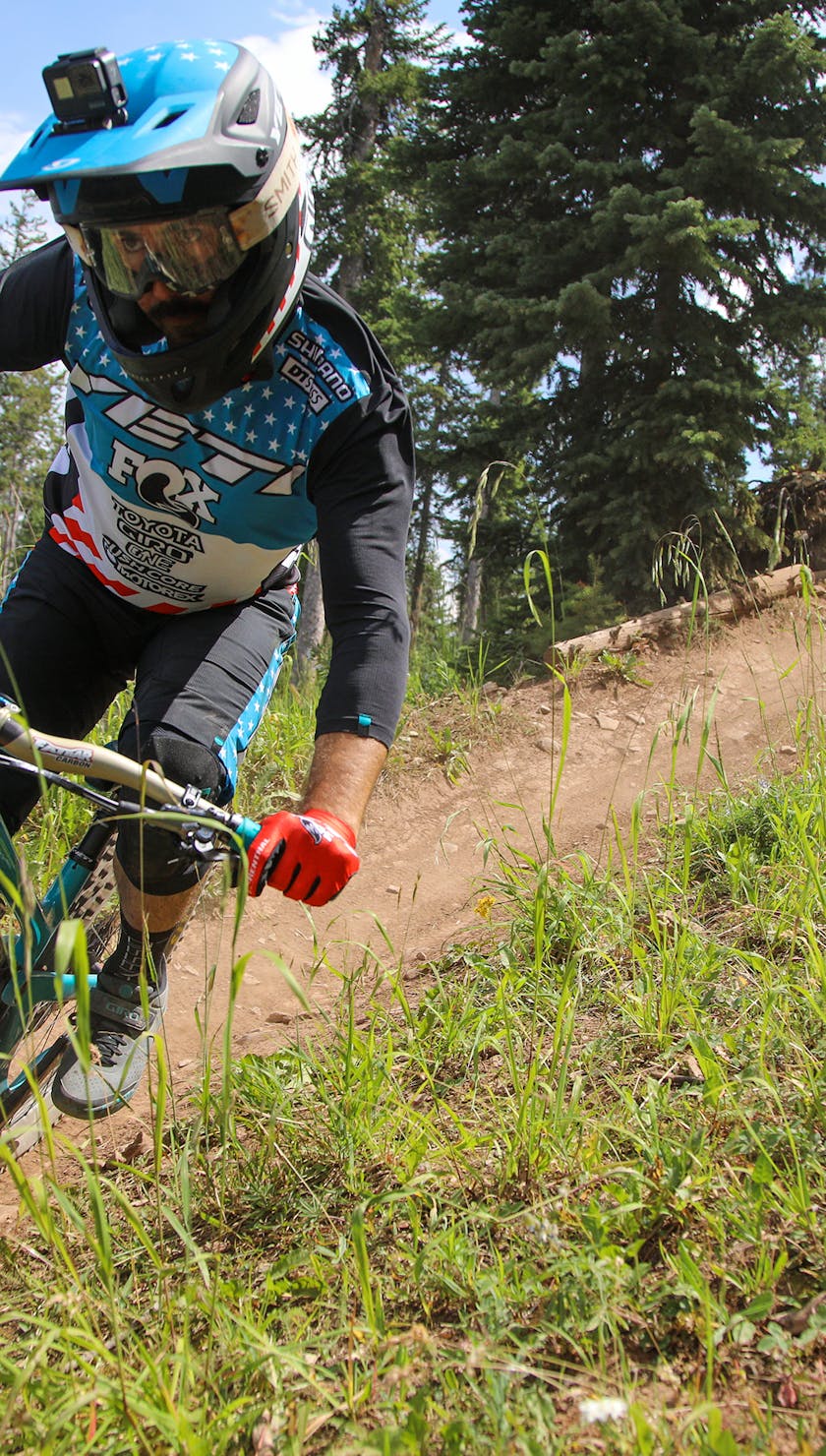 Team Yeti/Fox left the nerves at home and took four of five podium spots
We're (finally) racing now. And we're damn stoked about it.  
The anticipation of Day One was palpable. With "training" season extended nearly four months, staying motivated, mentally sharp and in peak season race form was a challenge for racers and teams. Some racers didn't get through the weekend and others found their normal race flow stunted by nerves and first race jitters. It was clear this race was going to require grit and mental toughness.
Team Yeti / FOX left the nerves at home and took four of five podium spots, with Shawn Neer finishing just .8 seconds off the win, and placed the entire team in the top ten overall.
The rowdy, steep courses suited our riders -- Shawn Neer claimed a win in stages one and four, and Kasper Woolley snagged a stage three win. Richie Rude rode consistently, but didn't see a stage win until the next day. Carson Eiswald, Quinn Reece, and Warren Kniss all had a solid day and were in the top-ten heading into the next day.
Heading into day two, the guys were eager to gain every second they could to climb into the top spot. Rude and Wooley each took a stage win, but Shawn Neer was the talk of the team. Neer had a breakout season last year and has been laser focused on training in preparation for the 2020 season. His early arrival into Big Sky helped him dial in his riding and get comfortable on the big terrain.  His intensity and focus on constant improvement paid off – after an impressive Day One, he gained 7+ seconds on the leader Mitch Ropelato and finished less than a second off his pace for the weekend.  
Richie rode consistently but never found his world class speed and finished the weekend in 4th place, just behind Kasper Woolley and five seconds in front of Carson Eiswald, who was strong all weekend.
We're sure Richie will use this race as motivation and come back in full beast mode in Winter Park, CO.
Warren Kniss rode well, placing 8th overall. And, as always, showed off his speed in a style we can only describe as effortlessly casual.
Next stop: Winter Park, CO.