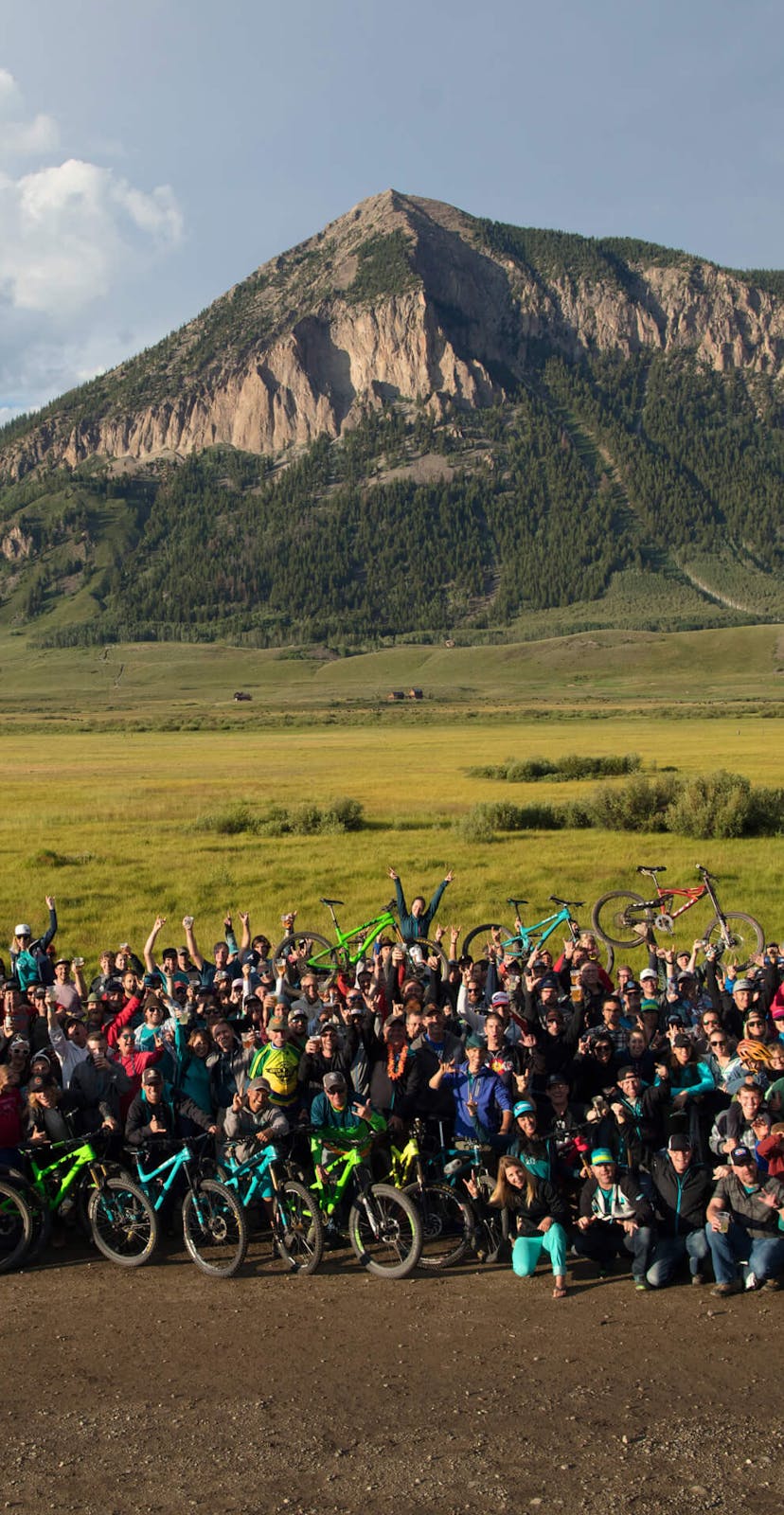 gatherings
YETI GATHERING
CRESTED BUTTE
FEW COULD GUESS THAT WE HAD RIDDEN 30 MILES THAT DAY, PUNCTUATED BY 4,500 PLUS FEET OF CLIMBING THAT TOPPED OUT AT APPROXIMATELY 12,000 FEET OF ELEVATION. AS WE LIKE TO SAY— ENERGY BEGETS ENERGY.
It's Saturday night and Yeti Ambassadors Joey Schusler and Sarah Uhl are on the "dance floor" with about 50 other Yeti Freaks. Joey has a camera in one hand and he presses it into his side. His arms are locked out tight as he and Sarah jump into the air mimicking a mountain trout scoring a fly with a leap from the stream. The whole interaction is made even more believable by Sarah's fish-scale bodysuit. We're all laughing and egging each other on. Multi-colored disco lights contrast with the dust we kick up with our dance moves. Few could guess that we had ridden 30 miles that day, punctuated by 4,500 plus feet of climbing that topped out at approximately 12,000 feet of elevation. As we like to say— energy begets energy.
Our fearless leader, Chris Conroy AKA "Bossman" may be getting a piggyback ride on the back of Keith Darner, long time Yeti Gathering member and owner of Chocolate Bunny Productions. The ride doesn't end as planned and both men are on the ground nearly in tears with laughter. Both of Bossman's sons, join in and cajole the two into giving it another shot. Ben and Josh have been attending Gatherings since they were in diapers.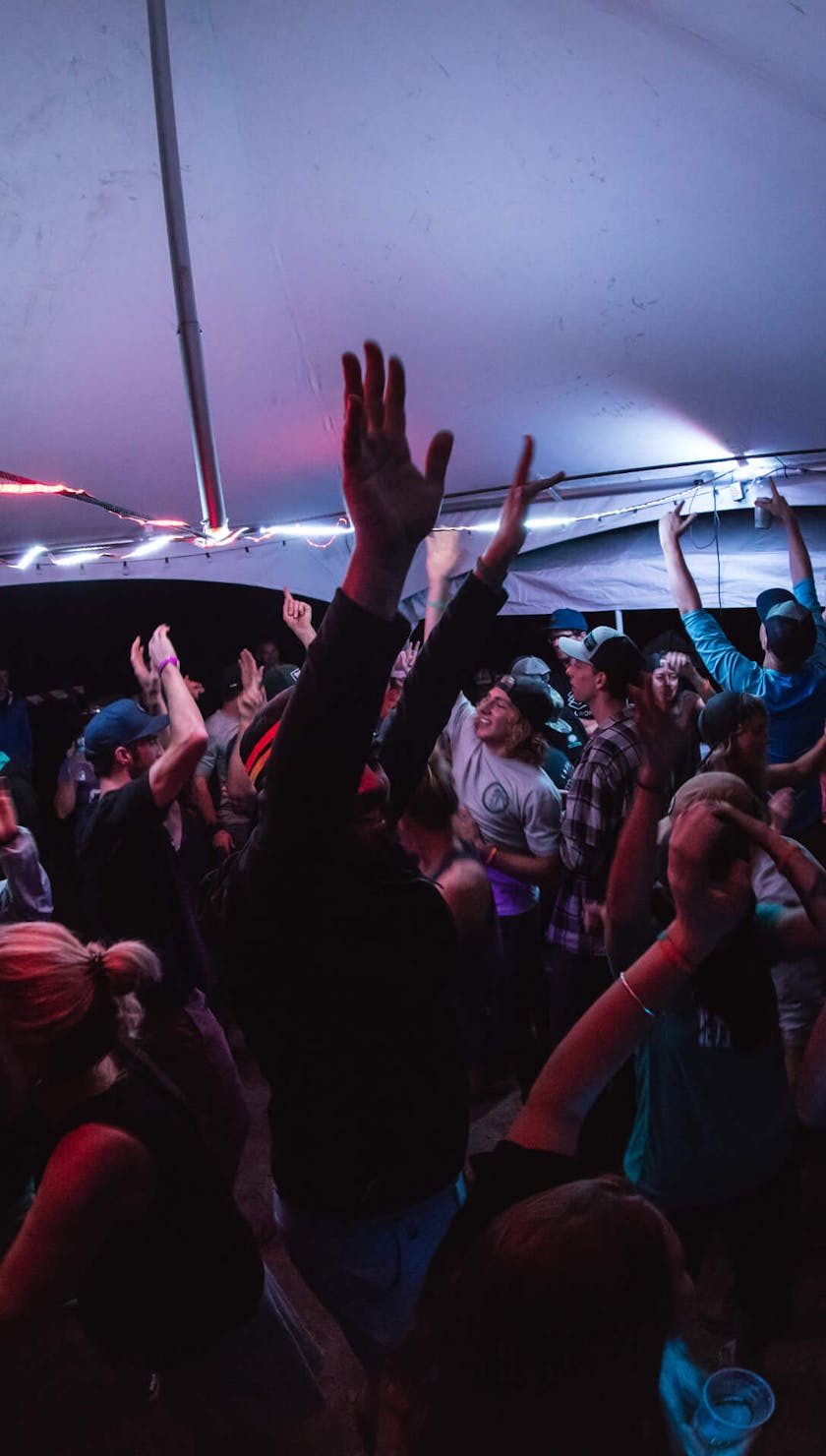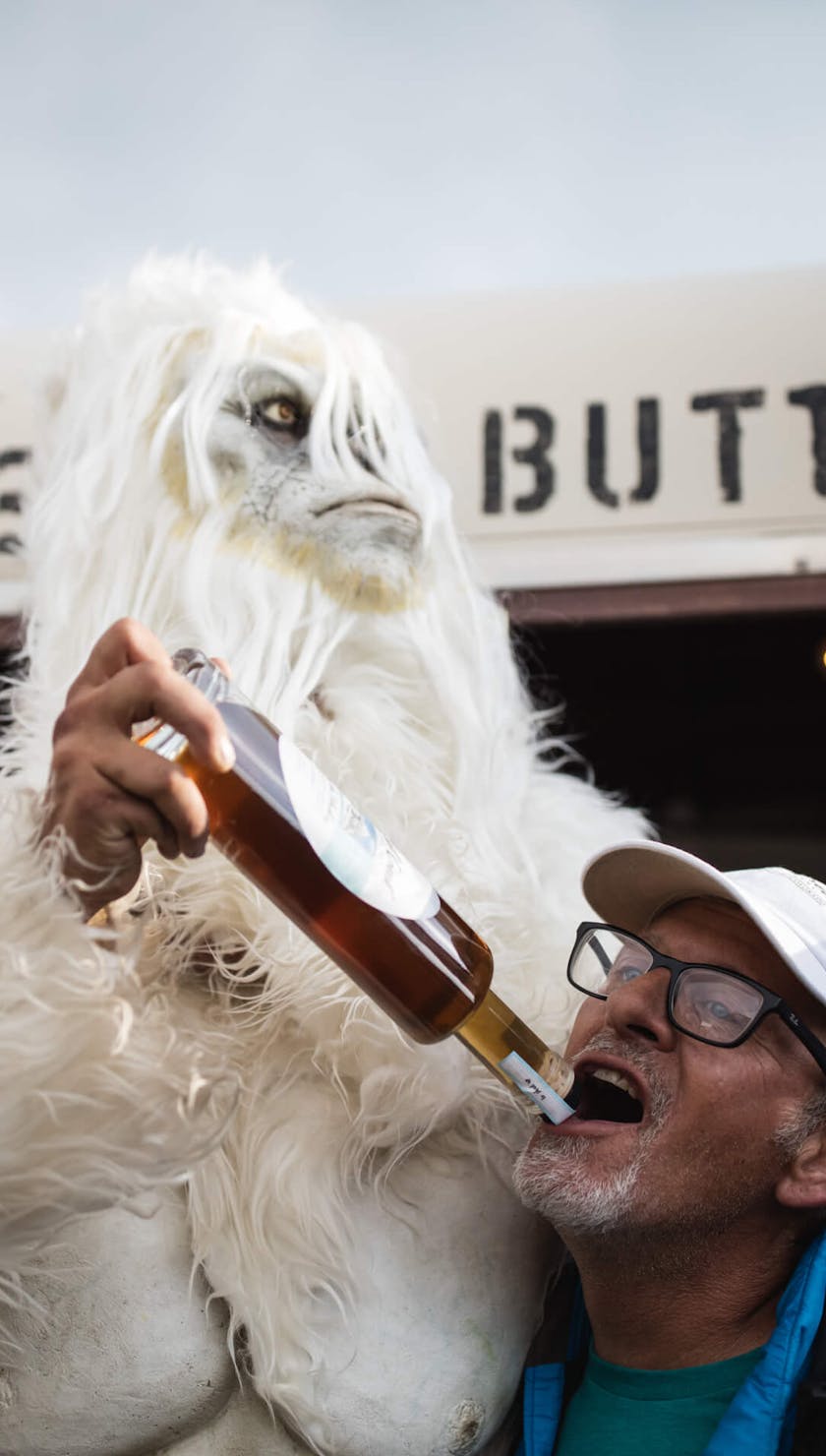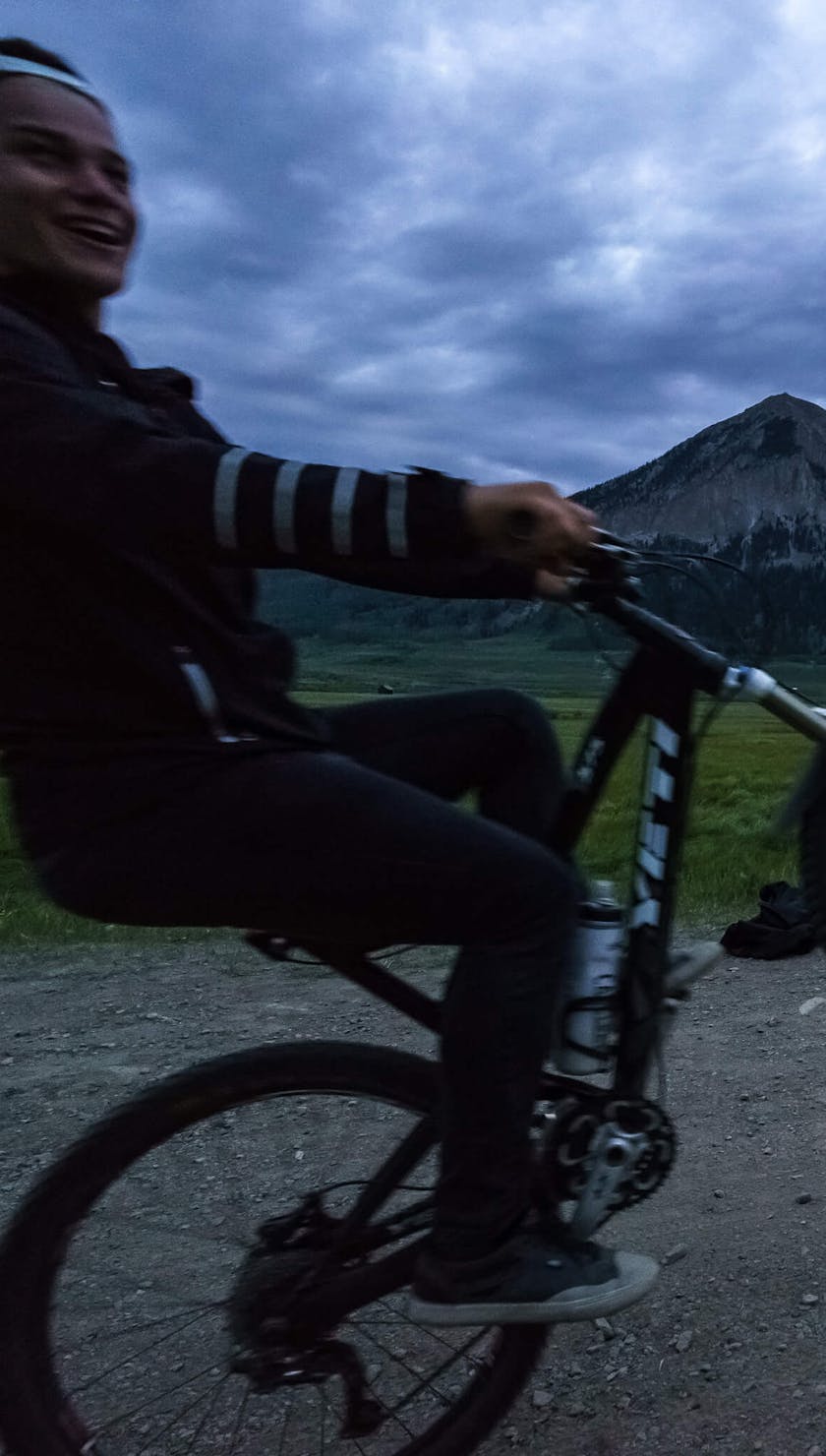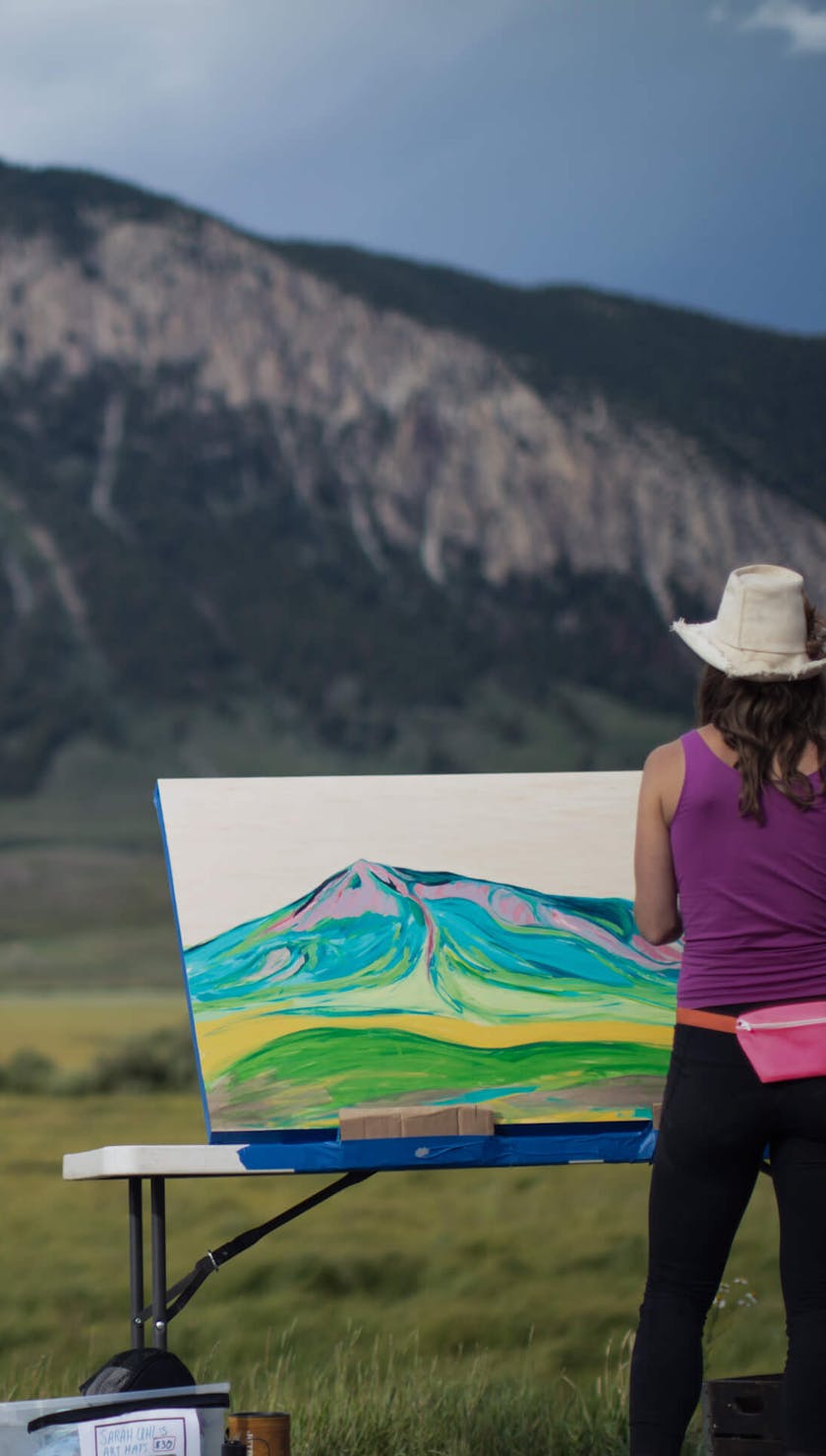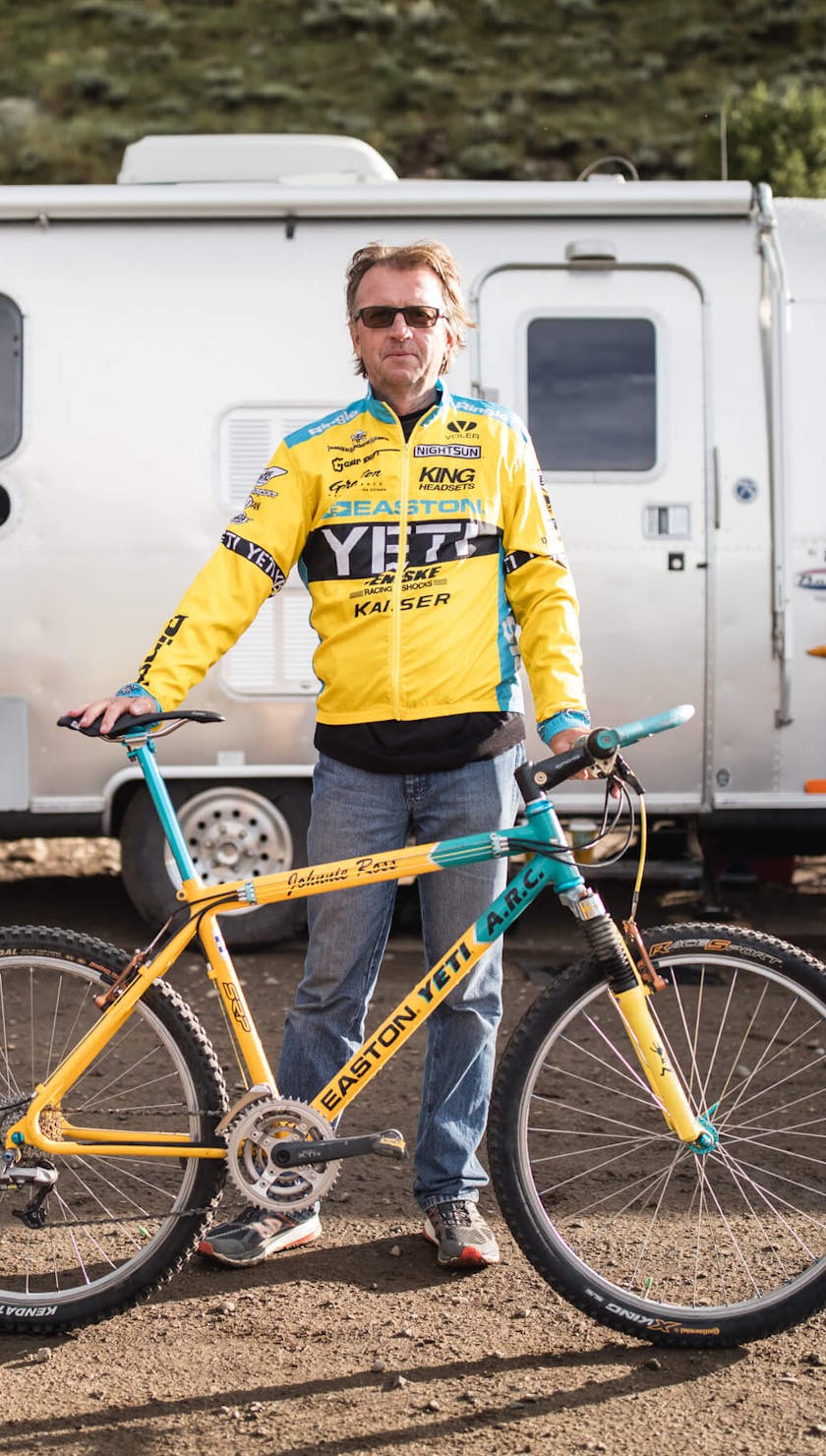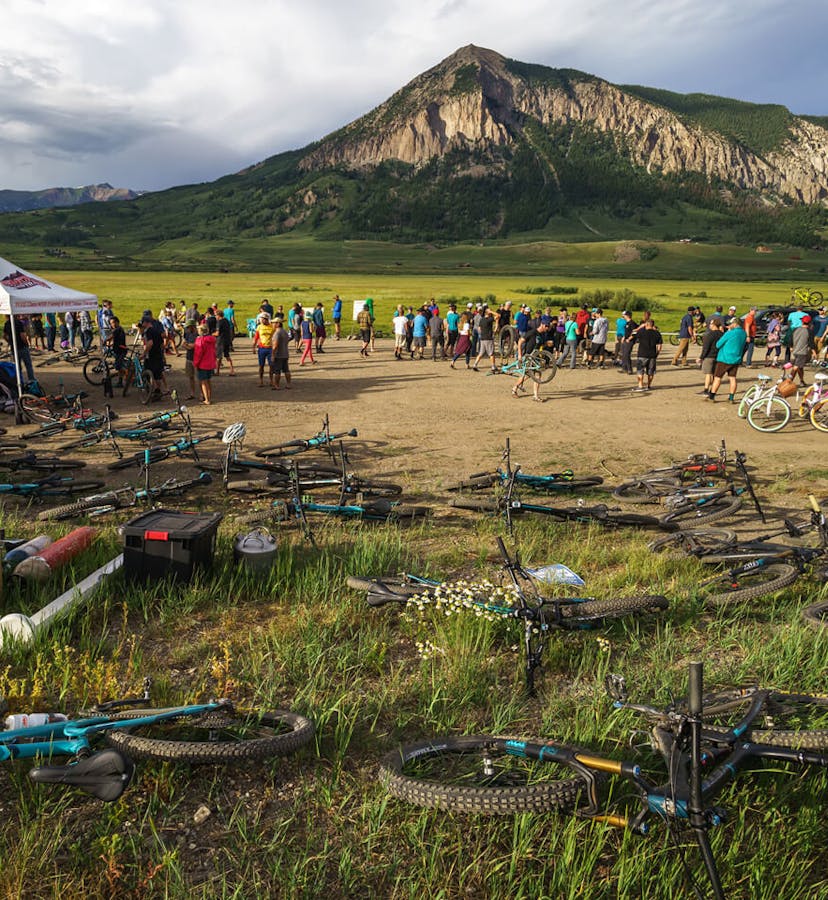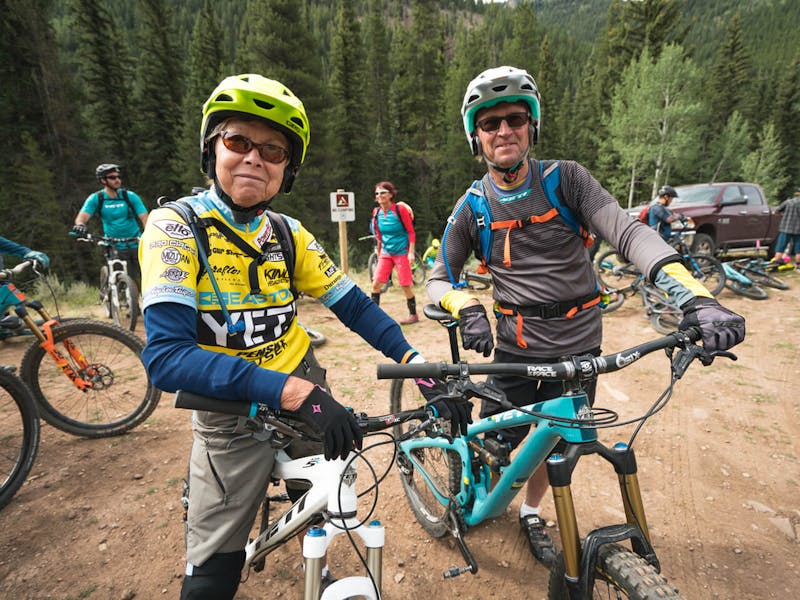 YETI GATHERING IS NEVER MEANT TO BE CLEAN, POLISHED OR PERFECT. IN FACT, QUITE THE OPPOSITE.THERE ARE ASPECTS WE WON'T COMPROMISE— A CRUSHING RIDE ABOARD THE BEST BIKES IN THE WORLD, GOOD FOOD AND DRINKS.
Yeti Gathering is never meant to be clean, polished or perfect. In fact, quite the opposite. There are aspects we won't compromise— a crushing ride aboard the best bikes in the world, good food and drinks, and impeccable company. But you can bet your bottom dollar you won't find us in a hotel ballroom any time soon. We embrace the grime and grit.
This year's location, Crested Butte, Colo., is often called the home of mountain biking. Many of us remark that the backdrop looks like a movie set - lucky for us it is real. When we arrive on Friday night, we are greeted by Sarah Uhl (yup, the gal that will be dancing in the fish-scale bodysuit on Saturday, who also happens to be an artist), painting the famous butte. We watch in awe as she creates her version of how the light dances on the peak. The painting would fetch a healthy sum at auction on Saturday, a bit over $2500, that was directly donated to Crested Butte Mountain Bike Association (CBMBA).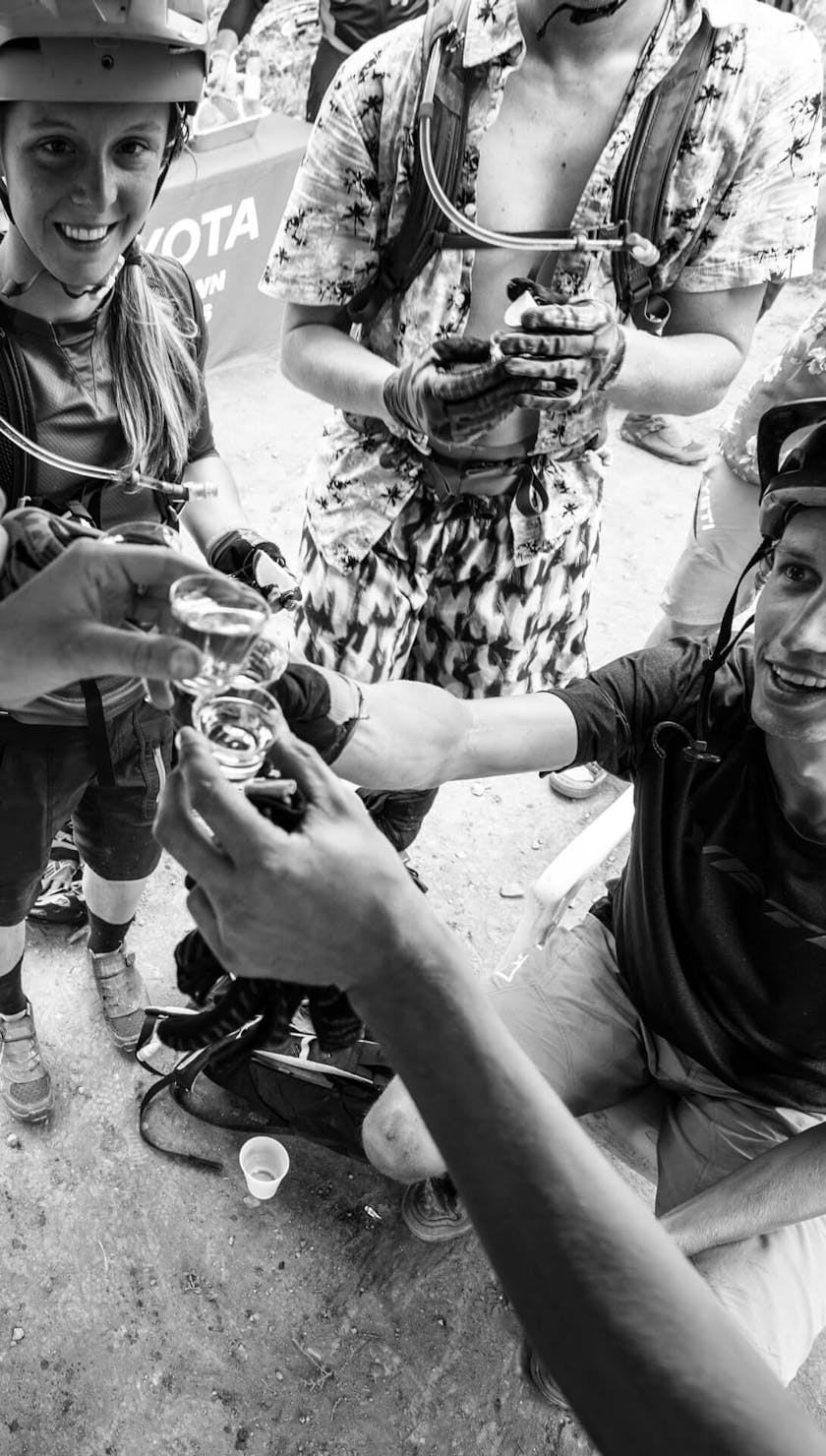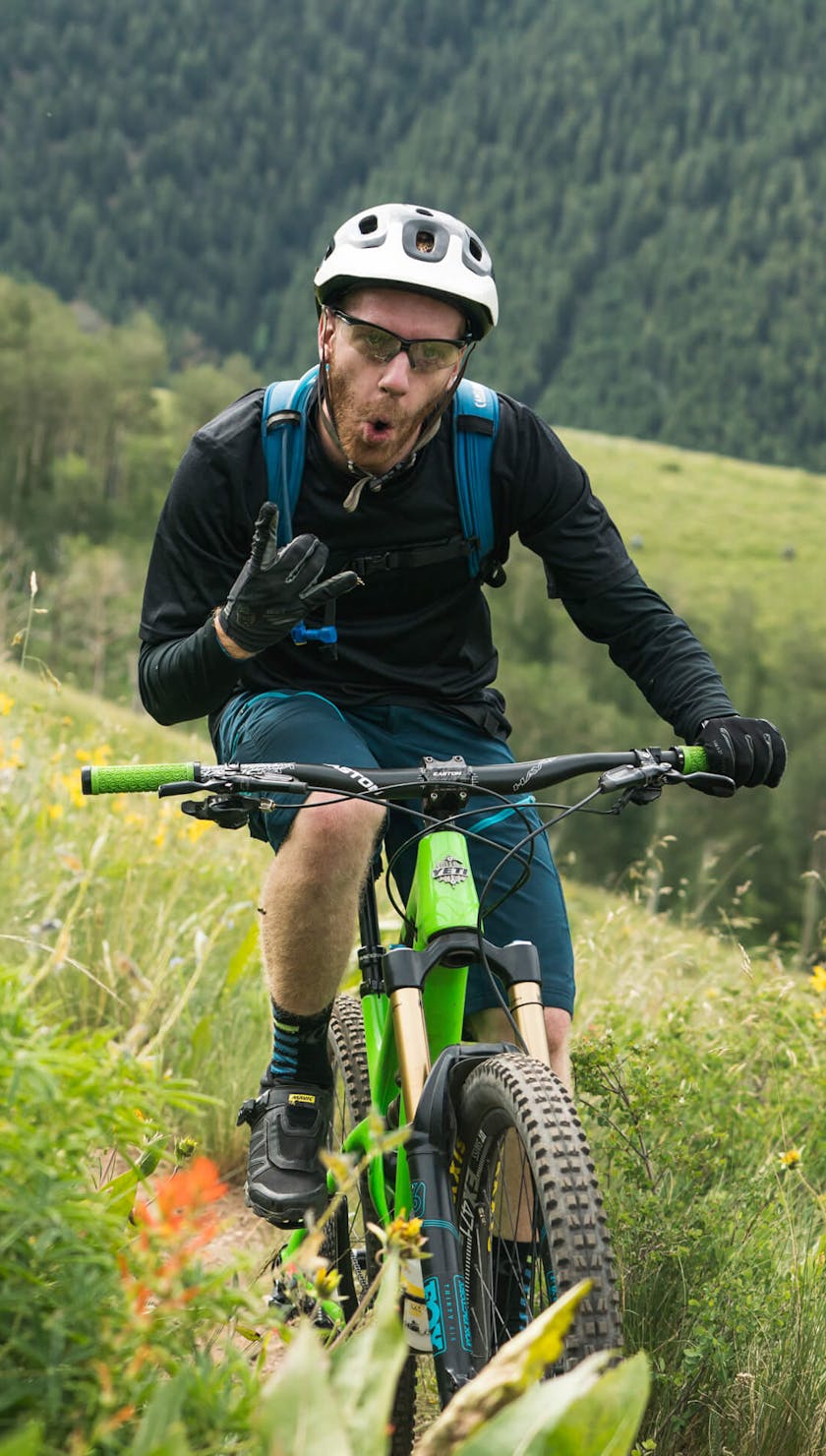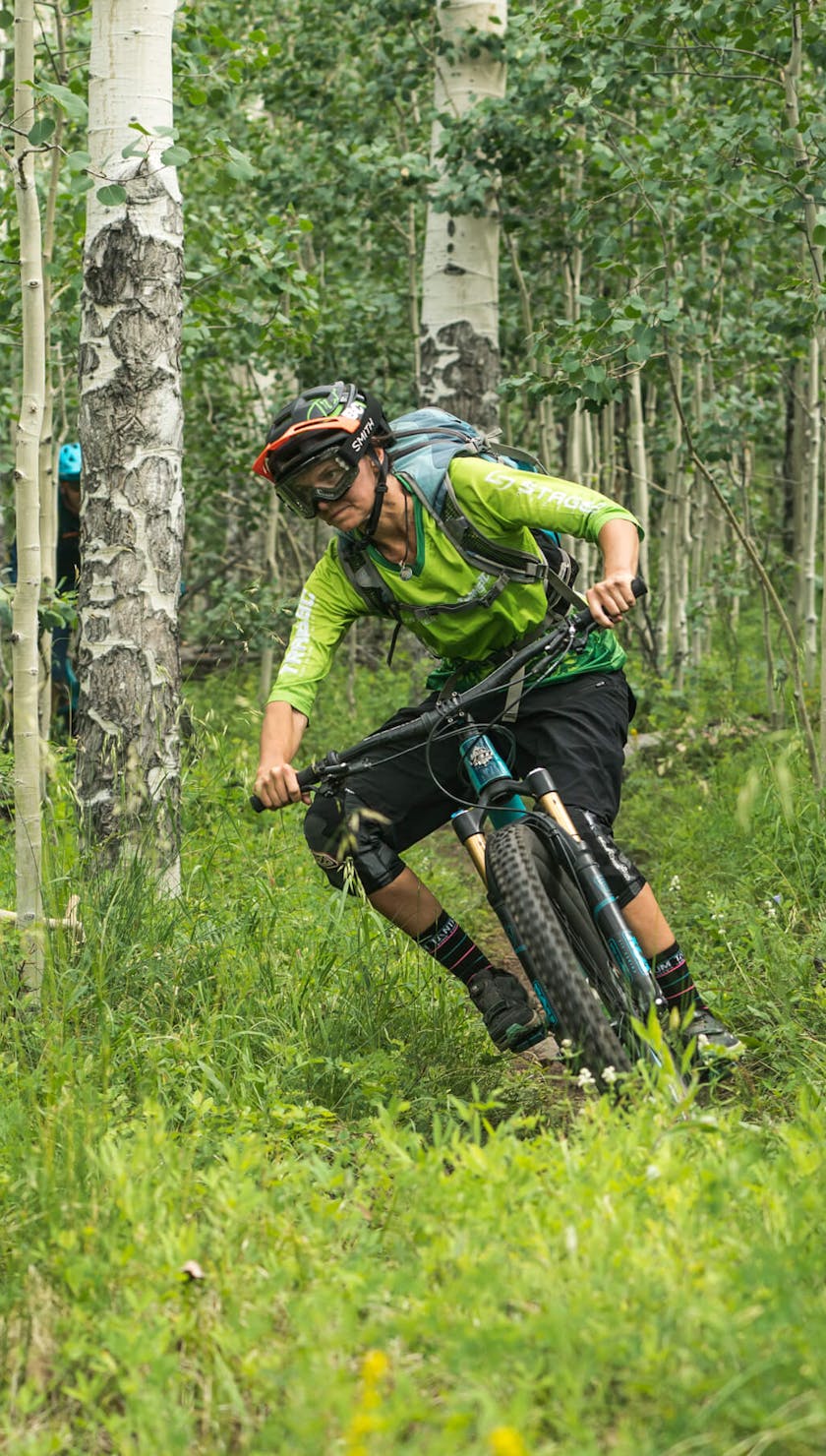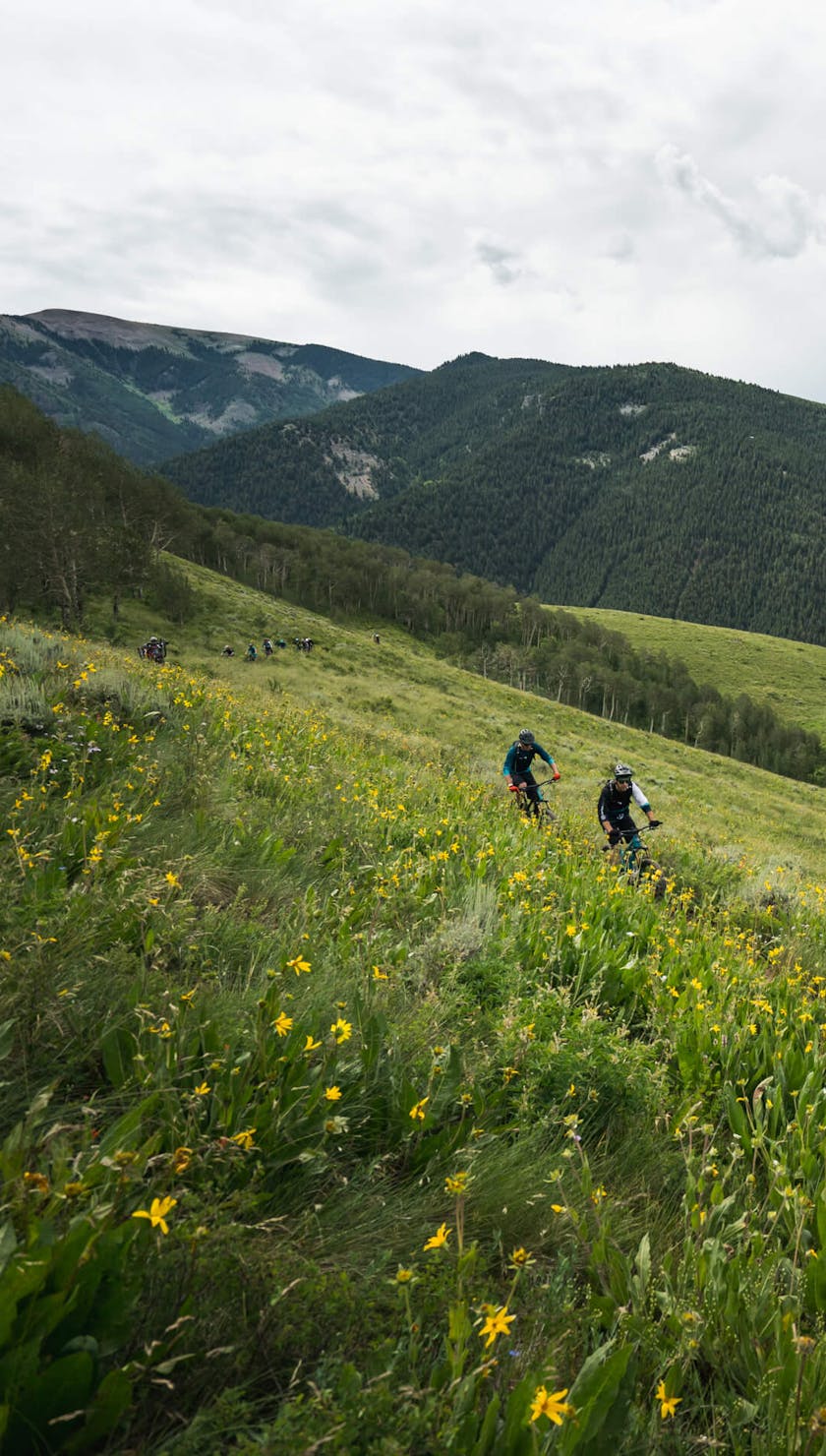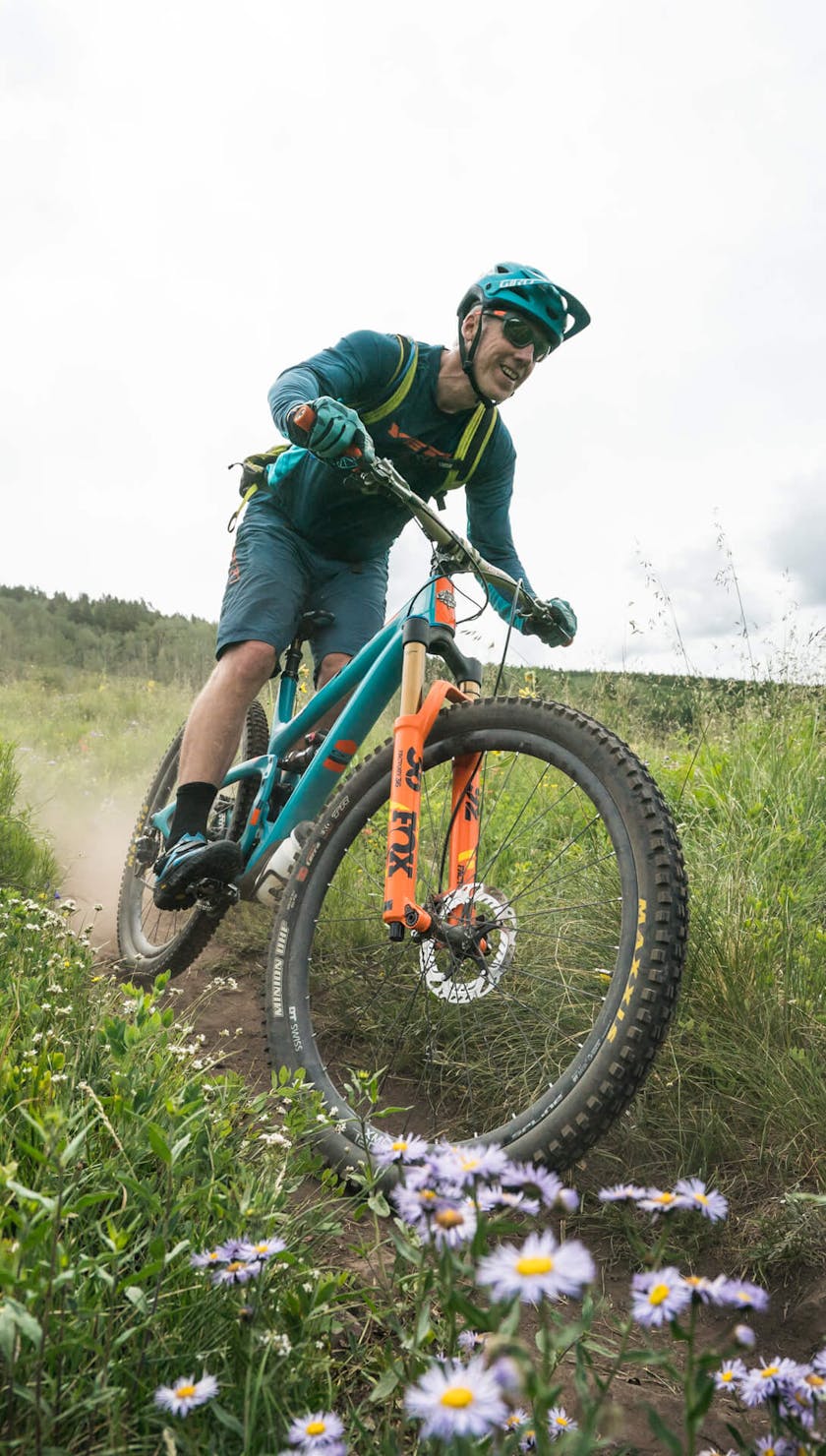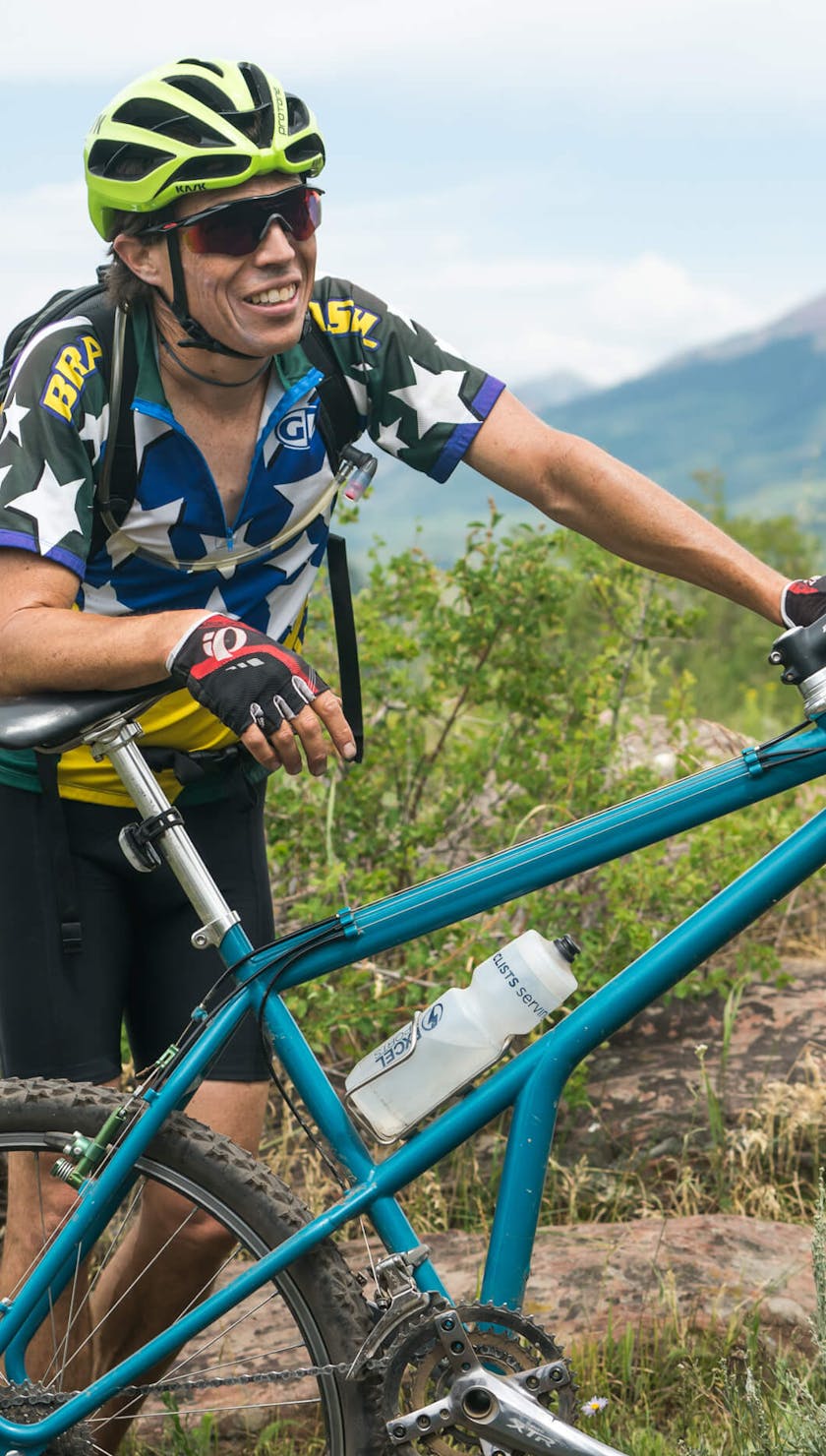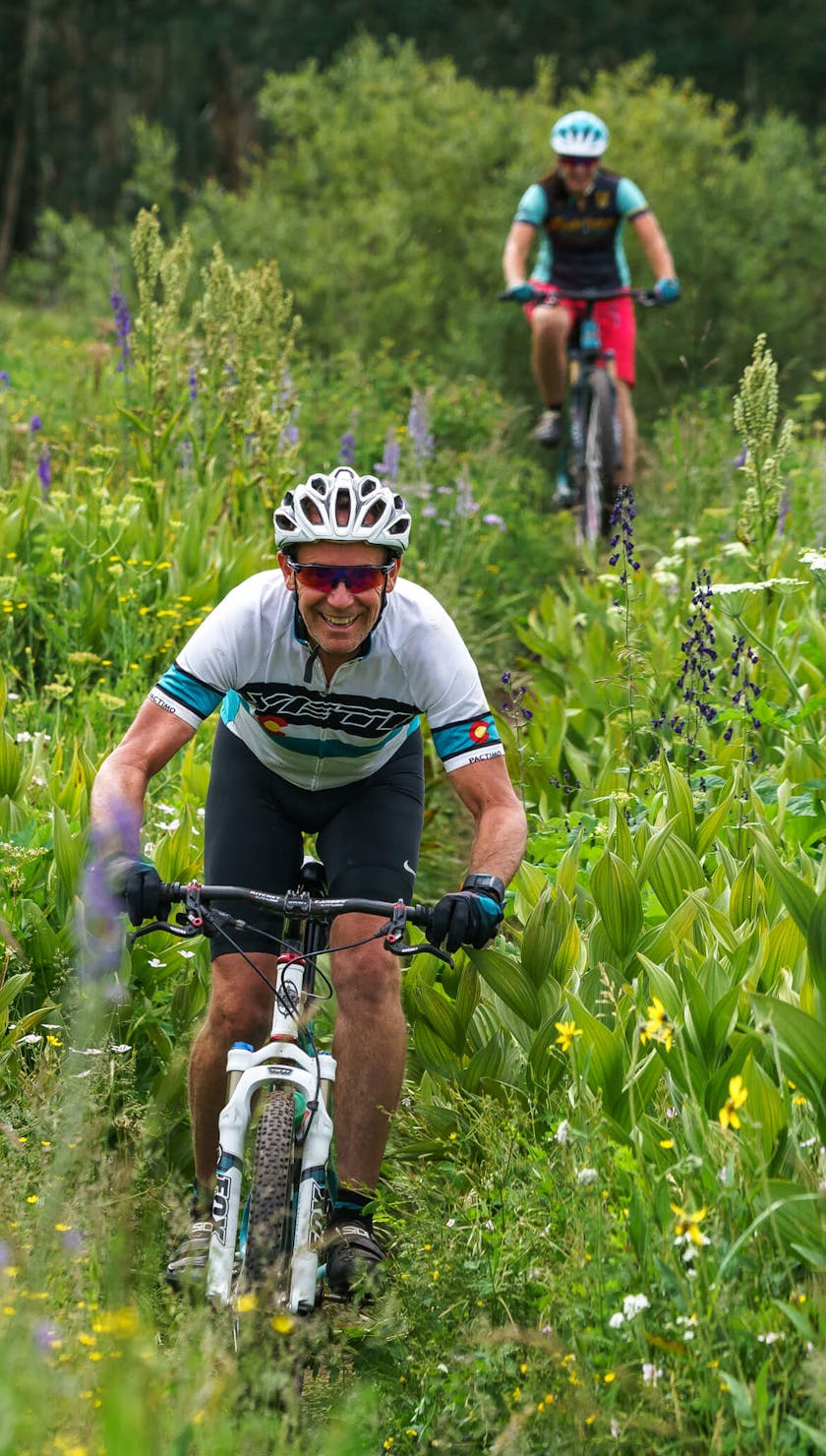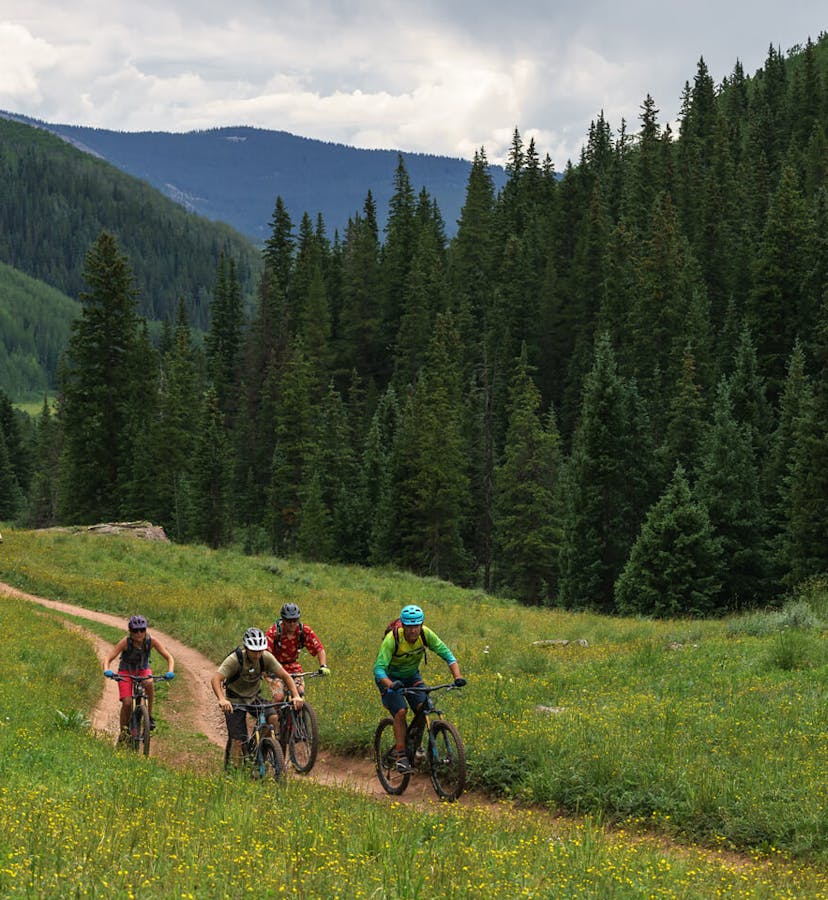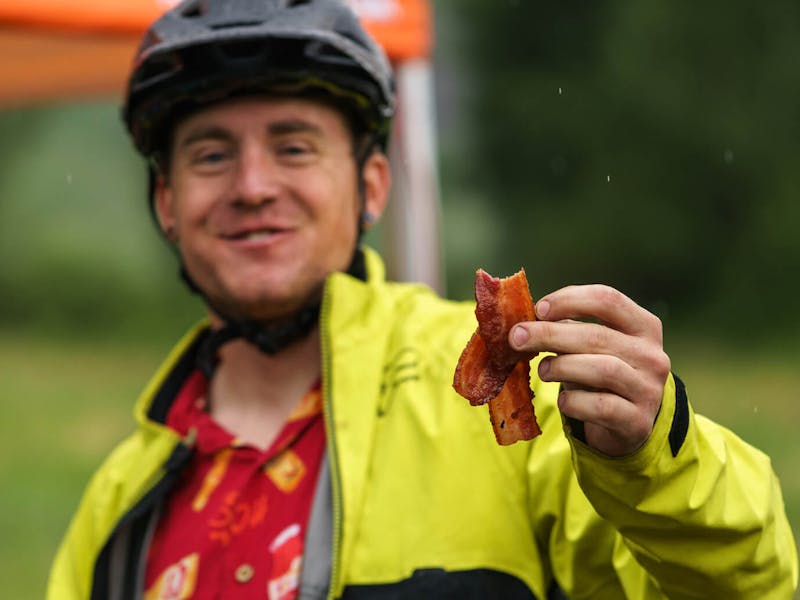 THE FIRST AID STATION AWAITS AND WE GORGE OURSELVES WITH BACON, CANDY, AND MUCH NEEDED ELECTROLYTES. A GLANCE AT TRAILFORKS SHOWS WE ARE ONLY 10 MILES INTO THE RIDE.
Sarah Rawley, "Sally Rally," plans Gathering for us each year and she is never one to shy away from a soul-crushing ride. She does plenty of riding on her own and always wants to share the experience. She warned this year's ride was a "biggin'" and as usual she delivered.
We put our heads down and pedal up Walrod Cutoff Trail to 409. Essentially our route adds about 15 miles to the already grueling Teocalli Ridge Loop. When we reach the Brush Creek Road cutoff, after a short but welcome flowy descent, the first aid station awaits and we gorge ourselves with bacon, candy, and much needed electrolytes. A glance at Trailforks shows we are only 10 miles into the ride. Now that the climbing has really begun, we jump on a fire road toward Teocalli Ridge. When the fire road meets the singletrack the second aid station stands out like a mirage in the high alpine.
We toss back tequila shots with the likes of Richie Rude and Cody Kelley and eat as much watermelon and oranges as our bellies could hold. We endure the usual hazing, chirping and chiding, and in return we stuff a can of cold PBR in our packs. We have one more climb.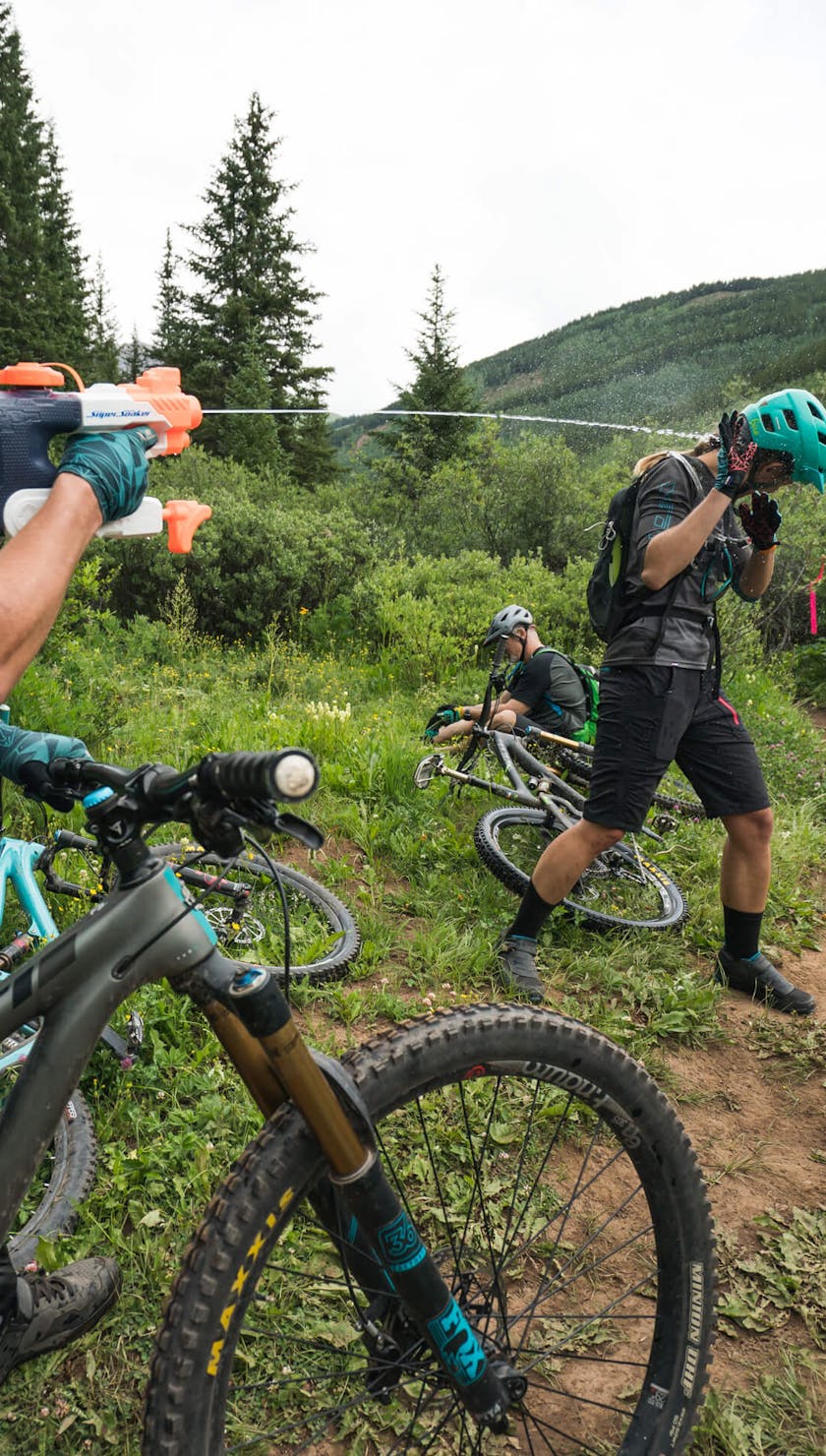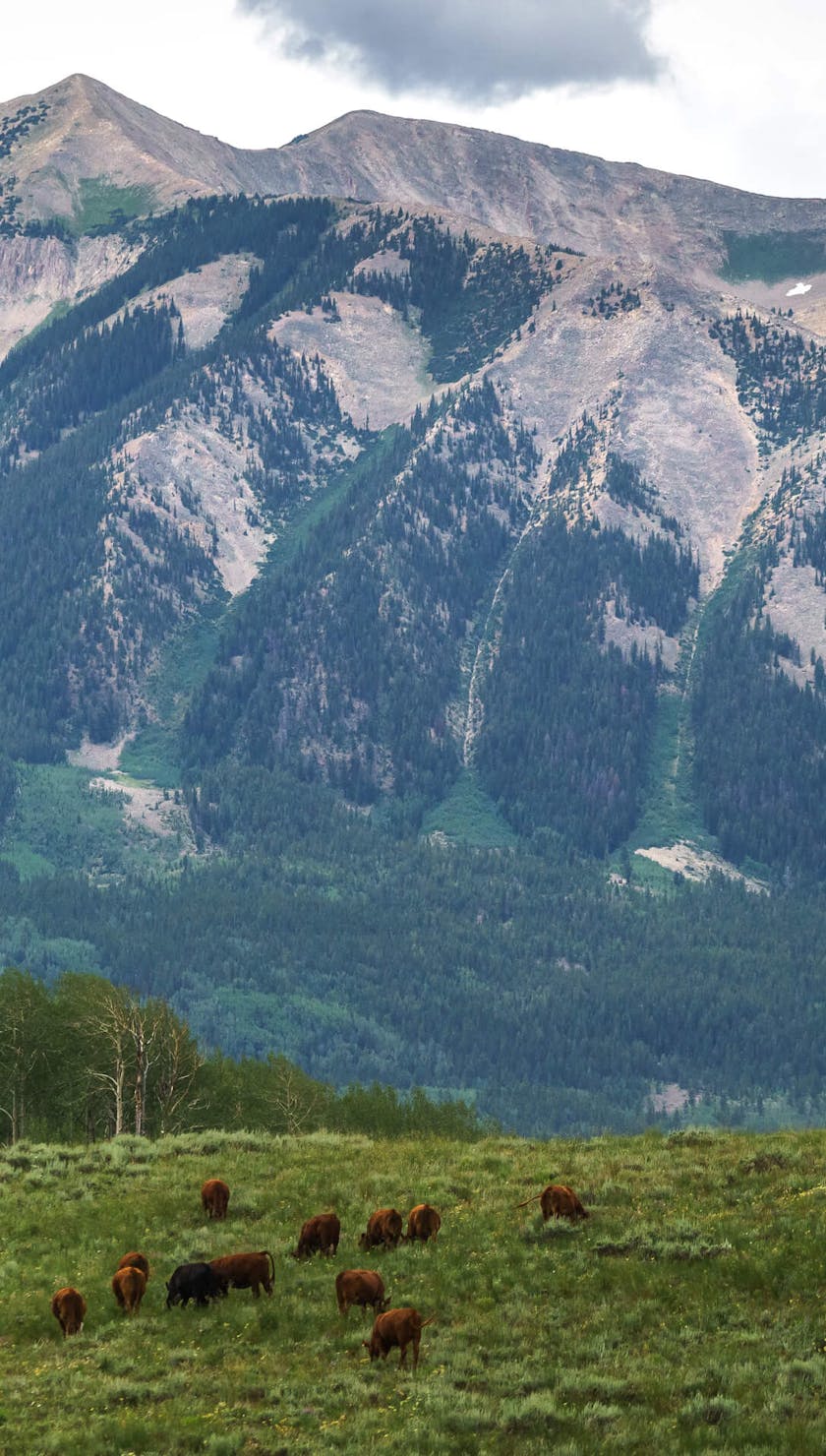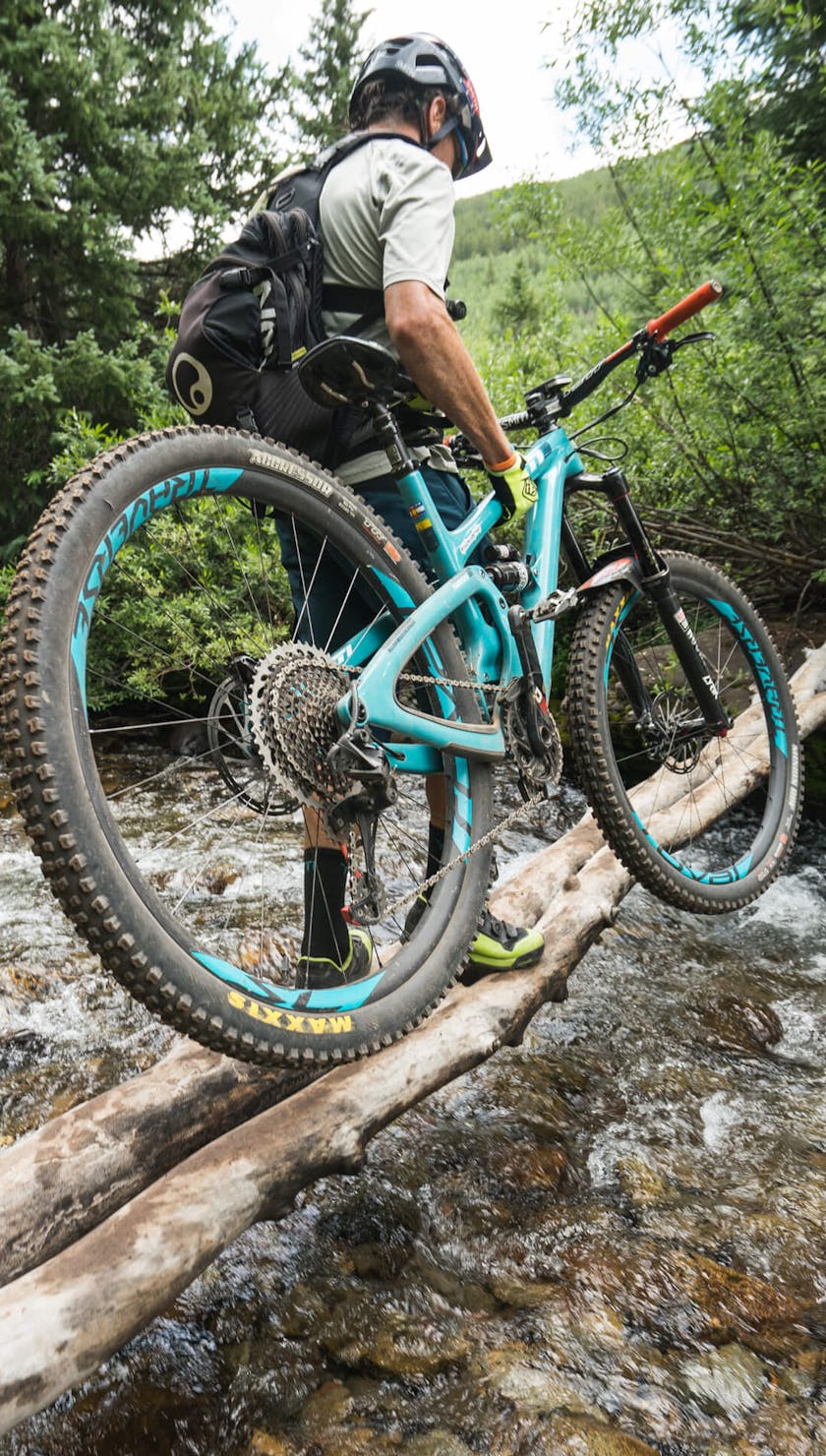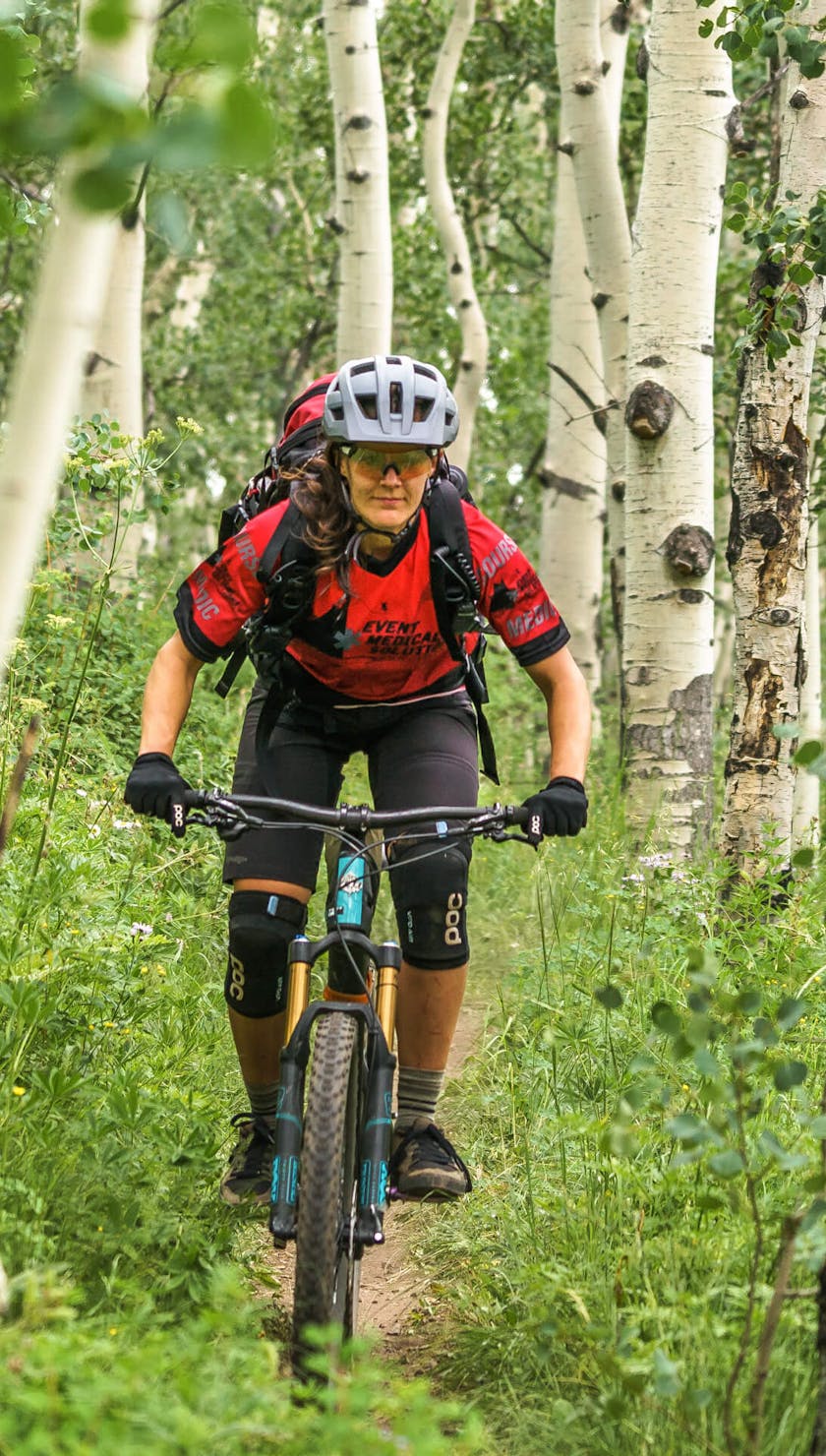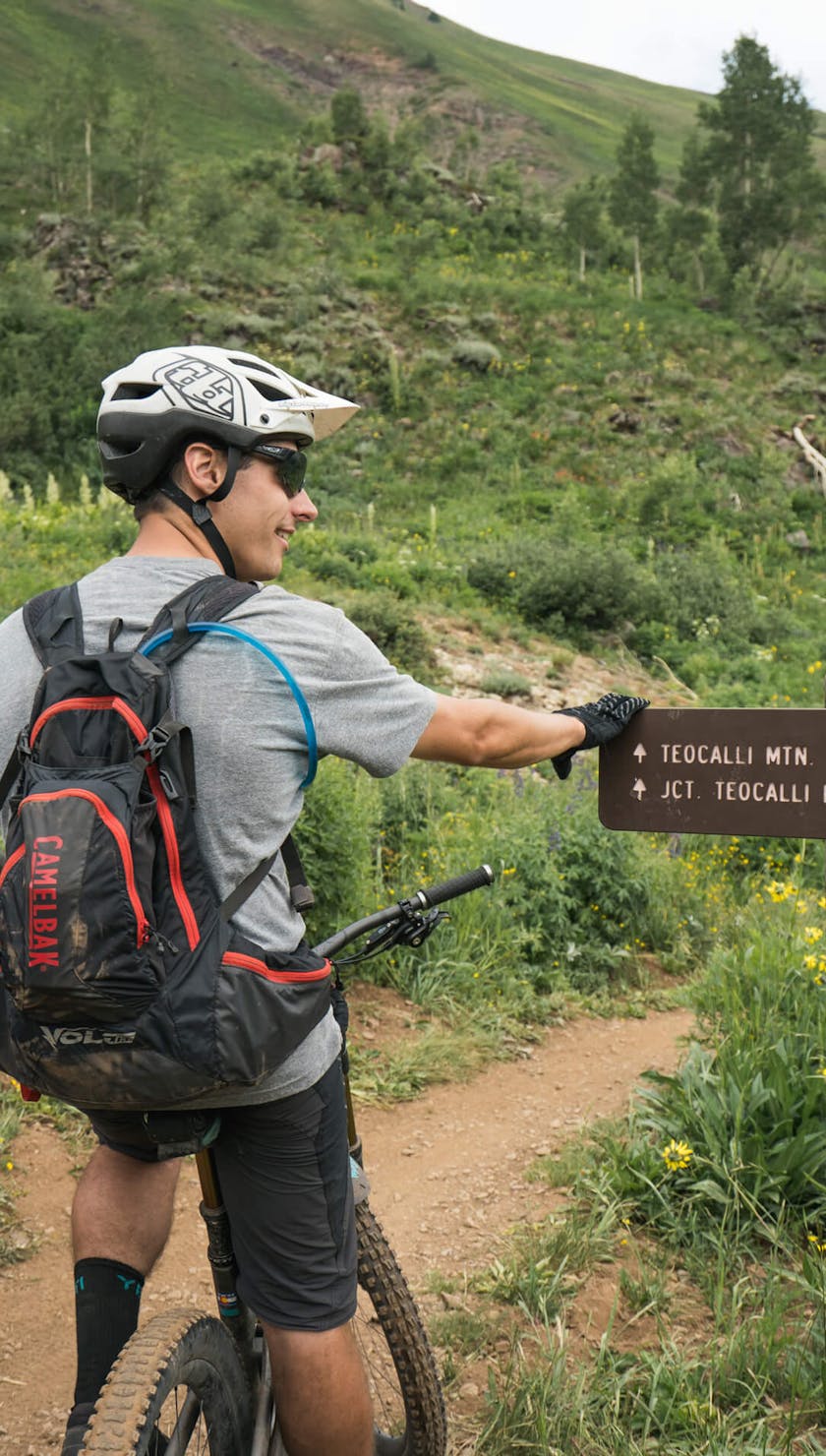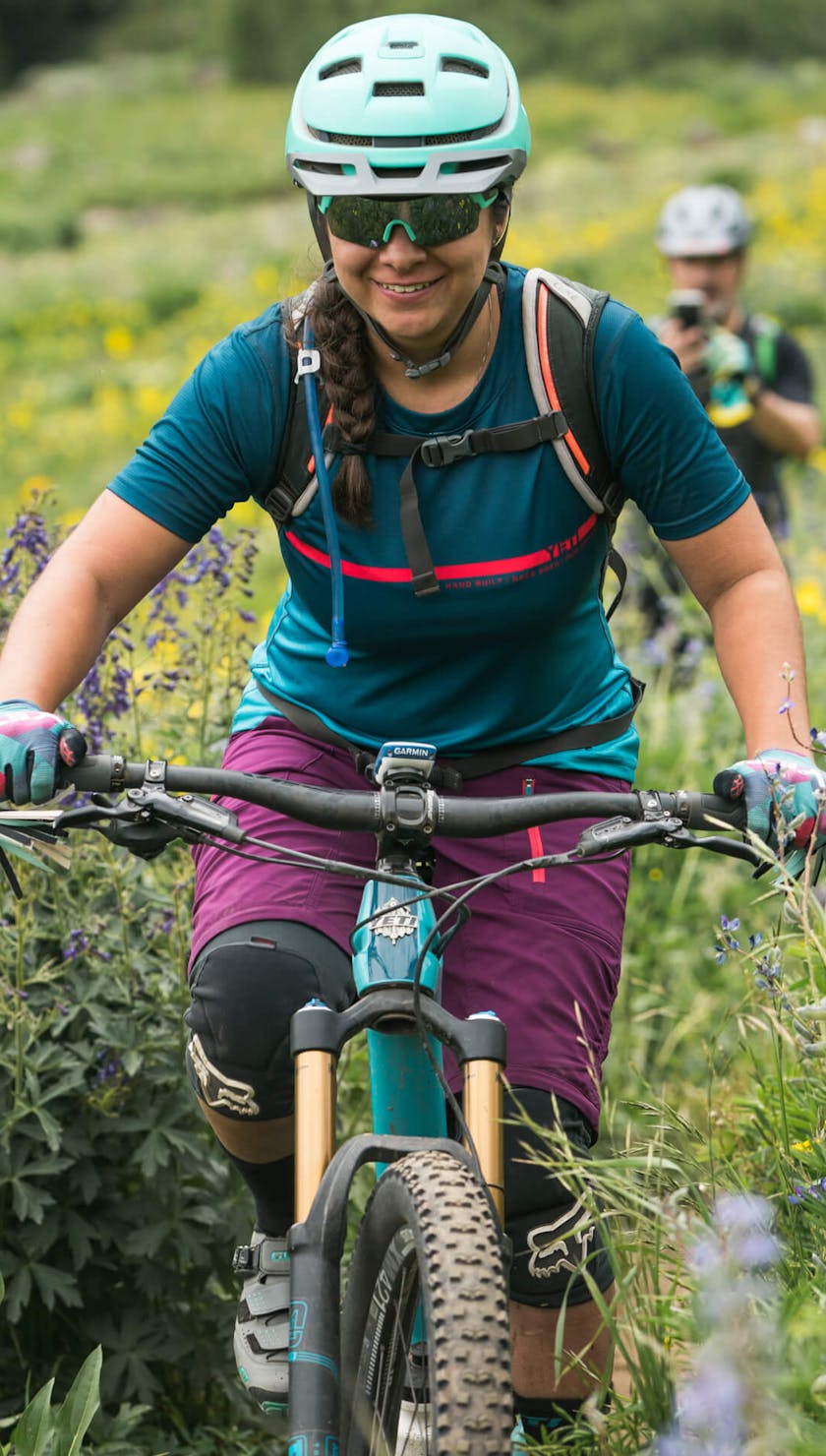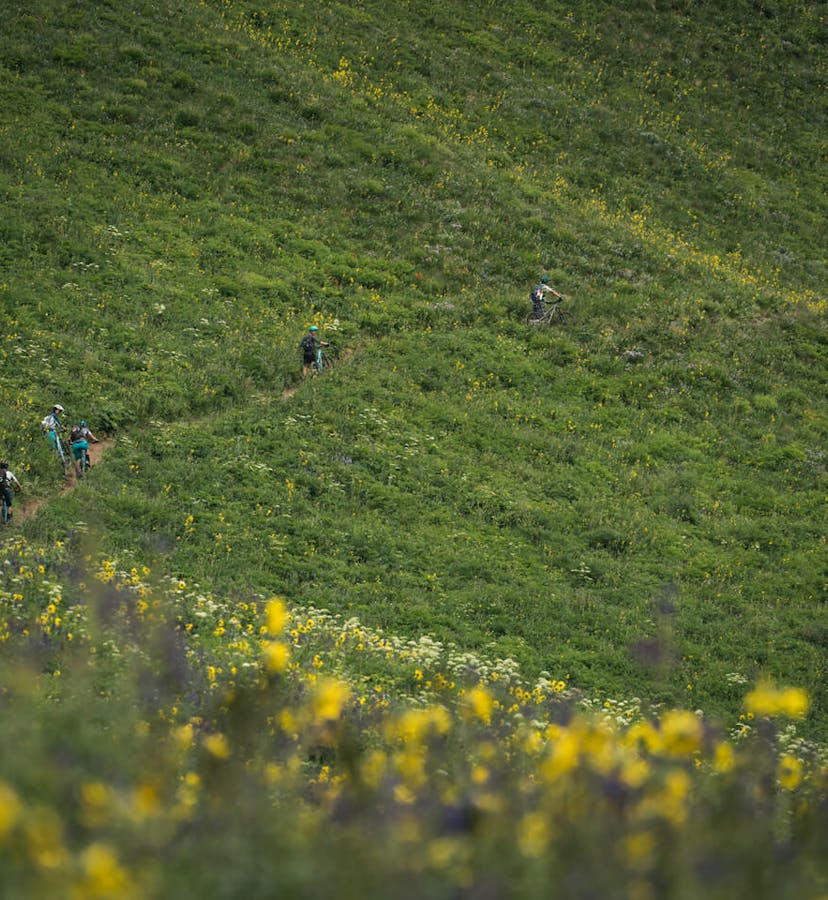 AT THE TOP OF TEOCALLI WE GATHER, SOME IN HAWAIIAN SHIRTS, OTHERS IN BETTER SUITED TECHNICAL YETI APPAREL. WE TOAST TO OUR GOOD FORTUNE, FITNESS AND FRIENDS.
At the top of Teocalli we gather, some in Hawaiian shirts, others in better suited technical Yeti apparel. We toast to our good fortune, fitness and friends. We don't stay long as a 4-mile descent lies before us and there is no sense in postponing joy.
Riddled with wildflowers, hero dirt and lush green flora, we could hardly believe our luck and timing. We could see the clouds moving in and race the rain back "home" to our tents, campers and RVs. After all, the famous "Hoogaritas" were waiting.
THE HOOGARITAS ACT AS A LUBRICANT FOR THE NIGHT'S STUPID HUMAN TRICKS – THE "MUFFLER" AND FREE FLOWING 10-BARREL BEER HELP, AS DOES A VISIT FROM THE YETI MAN STANDING OVER 7-FEET TALL.
The Hoogaritas act as a lubricant for the night's stupid human tricks – the "Muffler" and free flowing 10-Barrel beer help, as does a visit from the Yeti Man standing over 7-feet tall. Behind the mask, Darner balances on stilts and plays in character as the masses accumulate to observe and participate in the first round of stupid human tricks. Toddlers, kids, moms, dads, ex-racers, current racers and just us mortal folks race mini bikes and toss one to its demise. When the sun sets, the antics in the tent ensue.
ON SUNDAY MORNING, SOME OF US ARE STIFF FROM SATURDAY'S RIDE, SOME FROM ILL-PLANNED PIGGYBACK RIDES, AND STILL OTHERS WONDER IF THAT SECOND HOOGARITA WAS A GOOD IDEA. BUT NO ONE DOUBTS THEIR CHOICE TO MAKE THE ANNUAL PILGRIMAGE.
On Sunday morning, some of us are stiff from Saturday's ride, some from ill-planned piggyback rides, and still others wonder if that second Hoogarita was a good idea. But no one doubts their choice to make the annual pilgrimage to visit their appointed family of Yeti Freaks. When we go home, we know that some people may doubt the crazy Gathering stories we tell. They might even sound mythical, but we all know the truth. It happened, and it happened with some of our best friends— friends brought together by the love of mountain biking, and a certain bike brand that was born from the Colorado mountains.