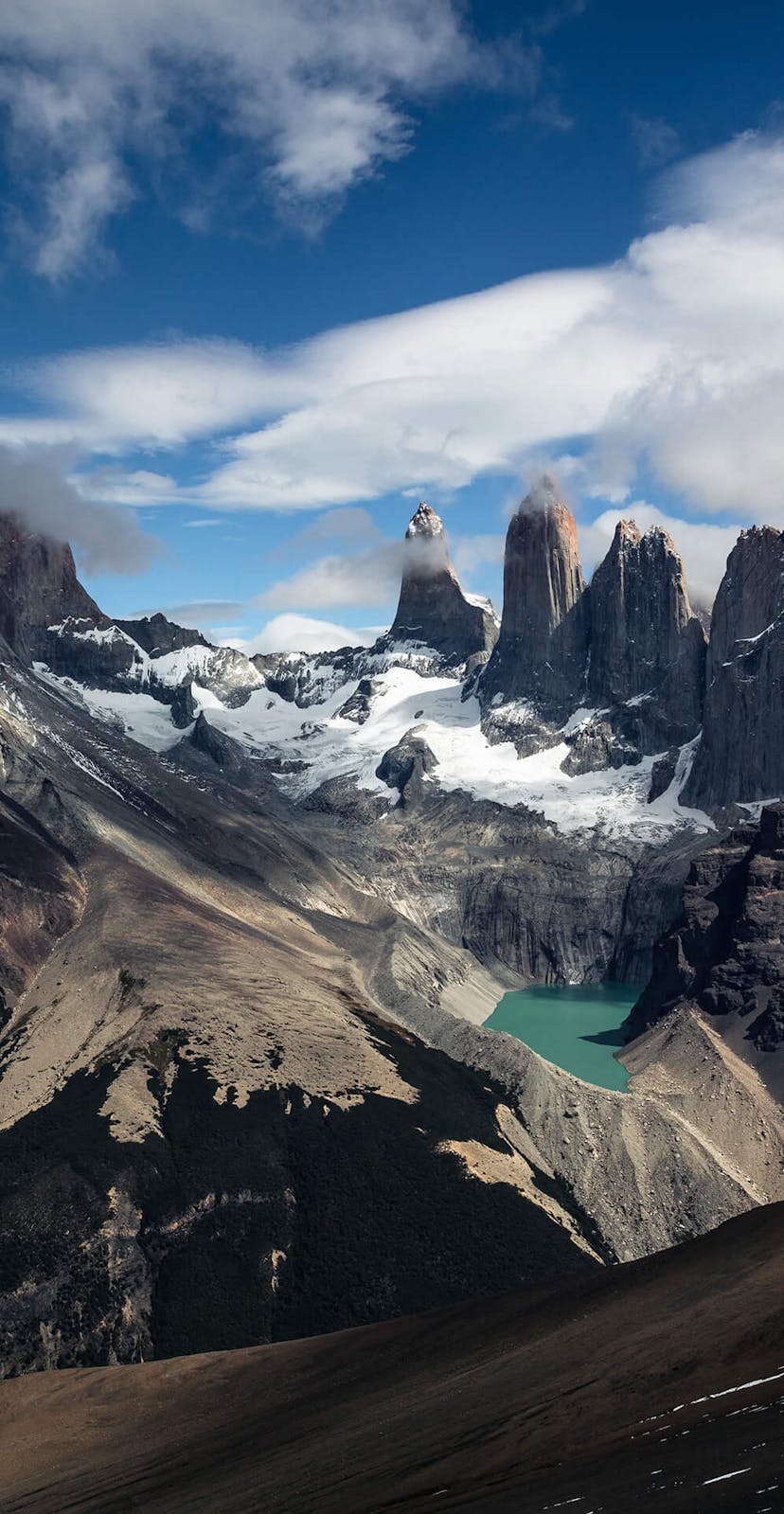 gatherings
INT'L GATHERING
PATAGONIA
INT'L GATHERING PATAGONIA
FOR THE SECOND YEAR RUNNING, ADVENTUROUS YETI FREAKS FROM AROUND THE GLOBE GATHER FOR EPIC RIDING IN A LIFE-LIST DESTINATION ON THE BEST BIKES MONEY CAN BUY.
INDOCTRINATION
It's 1:30 AM, and a Yeti Freak from New Zealand is cracking open every beer he can find in the hotel bar fridge. Hotel staff signed off for the night against their better judgment, leaving intrepid Yeti International Gathering Chile participants to their vices. Within the half hour, the Kiwi is lying on a stretcher of bar tables while another gathering member etches "Yeti" into his chest hair, with a half dozen fellow riders arguing about the shape of the "E."
Welcome to the Yeti International Gathering, where for the second year running, adventurous Yeti freaks from around the globe gather for epic riding in a life-list destination on the best bikes money can buy. Last year, at the first International Gathering, 25 riders spent 12 days rolling through the Himalayas by bike. It was an intensely physical and emotional experience in the wake of a devastating earthquake followed by an Indian fuel embargo that flattened Nepal and all but halted efforts rebuild the country's infrastructure.
This year the Gathering gathered on the other side of the world, in the Chilean Andes, to pedal up and down smoking volcanoes, carve through dense and lush tropical forest, blast down lava flows and grind up hours-long climbs, and swoop down tacky, smooth enduro tracks, all while hanging out with old friends and new.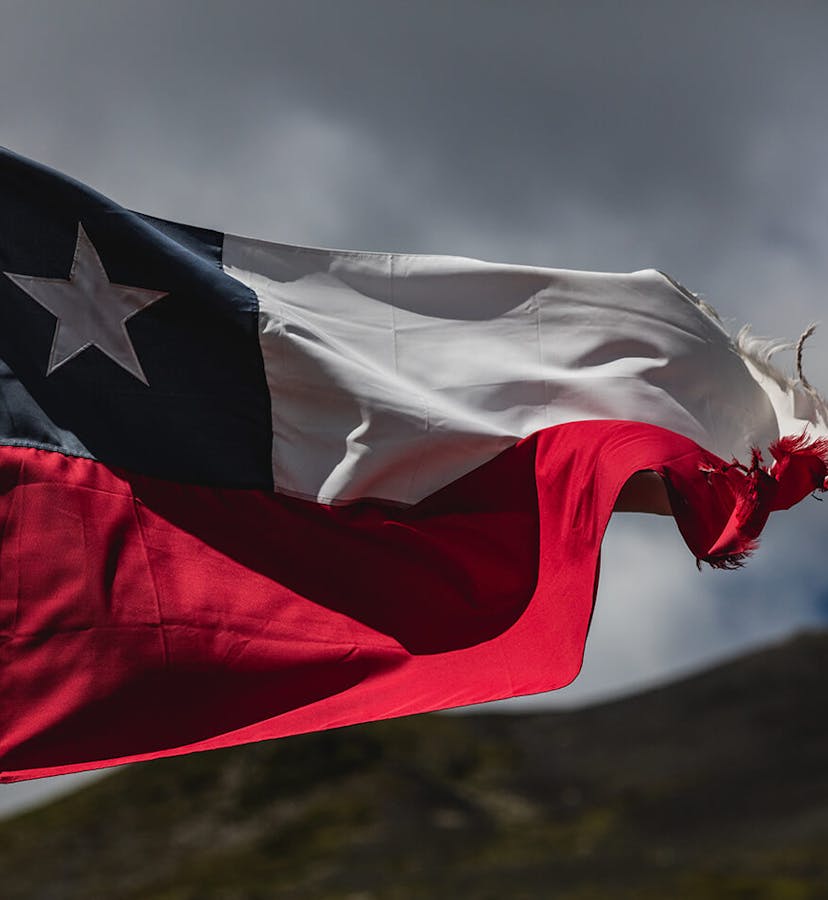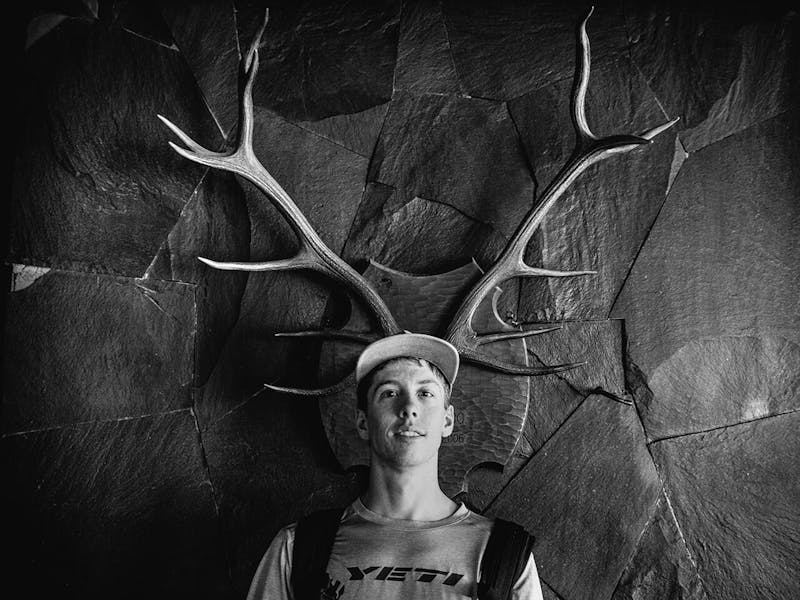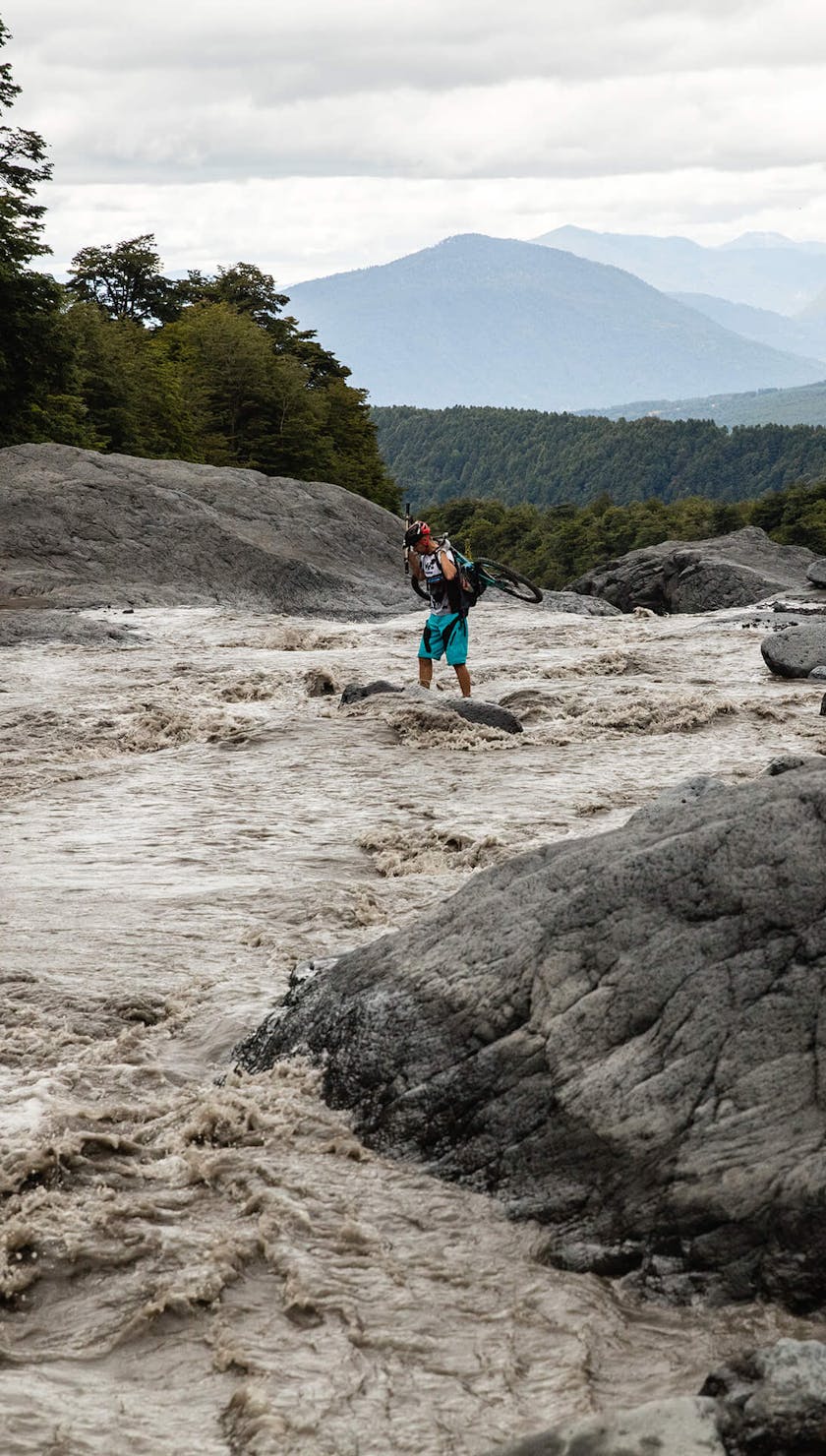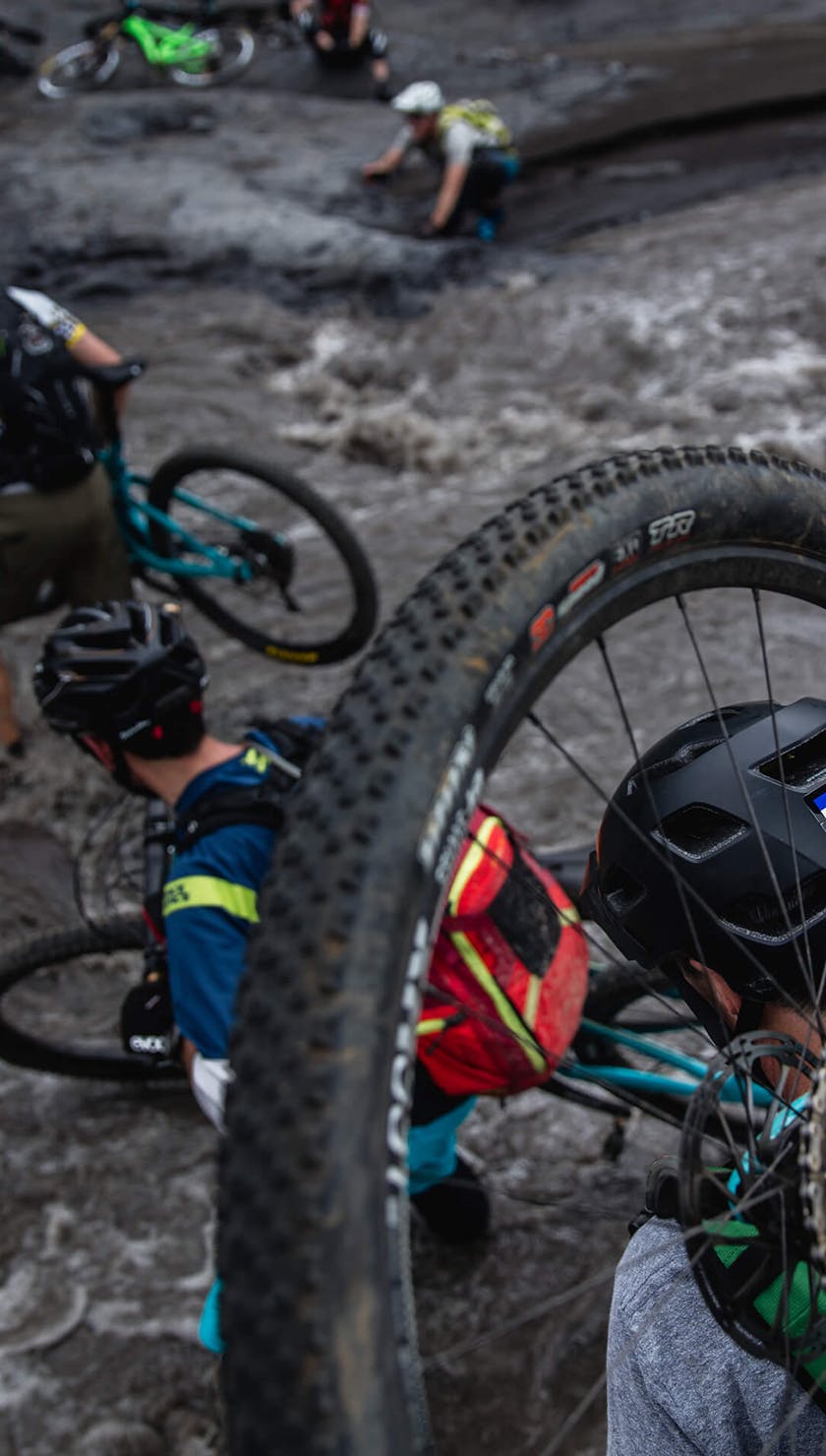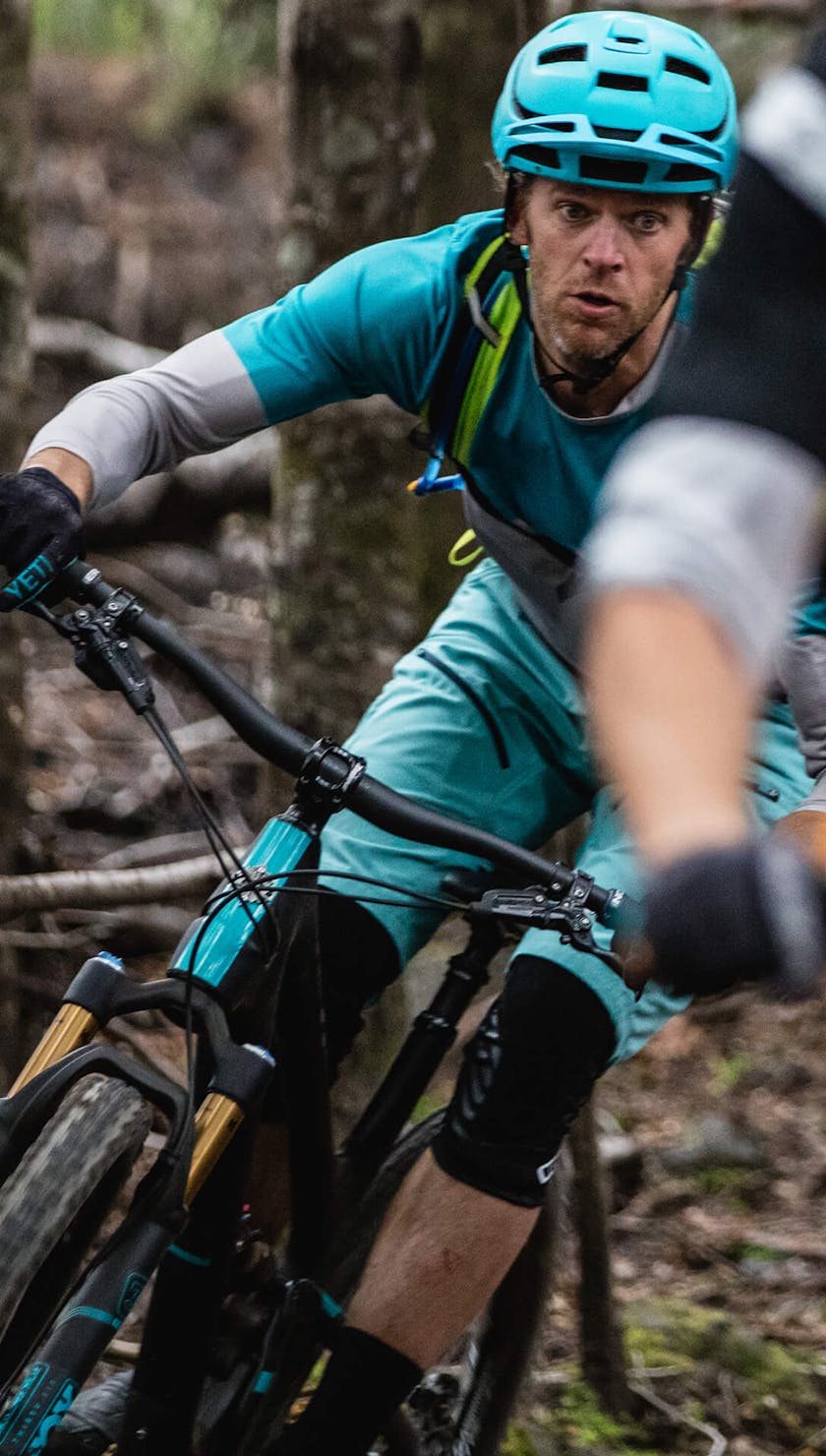 WE'RE CLIMBING A SHADED DIRT ROAD THAT DEAD ENDS IN A VISTA OF VILLARICA WORTH FRAMING. PADS ON AND SHOCKS OPEN, THE FIRST RIDERS SKID INTO A NARROW, DEEPLY RUTTED RABBIT HOLE.
INDOCTRINATION
"We chose Chile for its incredible diversity of landscape," said H+I Owner Euan Wilson, who designs and operates Yeti's International Gatherings. "We're in the Lakes and Volcanoes region, which has Patagonian drama, with a bonus of glacier capped volcanoes. In Chile, Patagonia is the hook. But it's the lakes and volcanoes of central Chile that blow people's minds."
We've barely arrived in the lakeside resort town of Pucón, and the mind blowing is already happening. Smoking snow-capped Volcán Villarrica provides the backdrop for building bikes, meeting each other and our guides, and scarfing sandwiches while Wilson and staff load bikes into trailers. A 15-minute shuttle ride later, we're climbing a shaded dirt road that dead ends in a vista of Villarica worth framing. Pads on and shocks open, the first riders skid into a narrow, deeply rutted rabbit hole of a trail appropriately named Zanjon Seco—Dry Ravine, swooping left and right across a gaping gully that transitions into a gaping funnel. The second group of riders led by Yeti owner Steve "Hoog" Hoogendorn turns early into a game—path entrance. They end up mired in dense vegetation, and lost within the first two minutes of riding.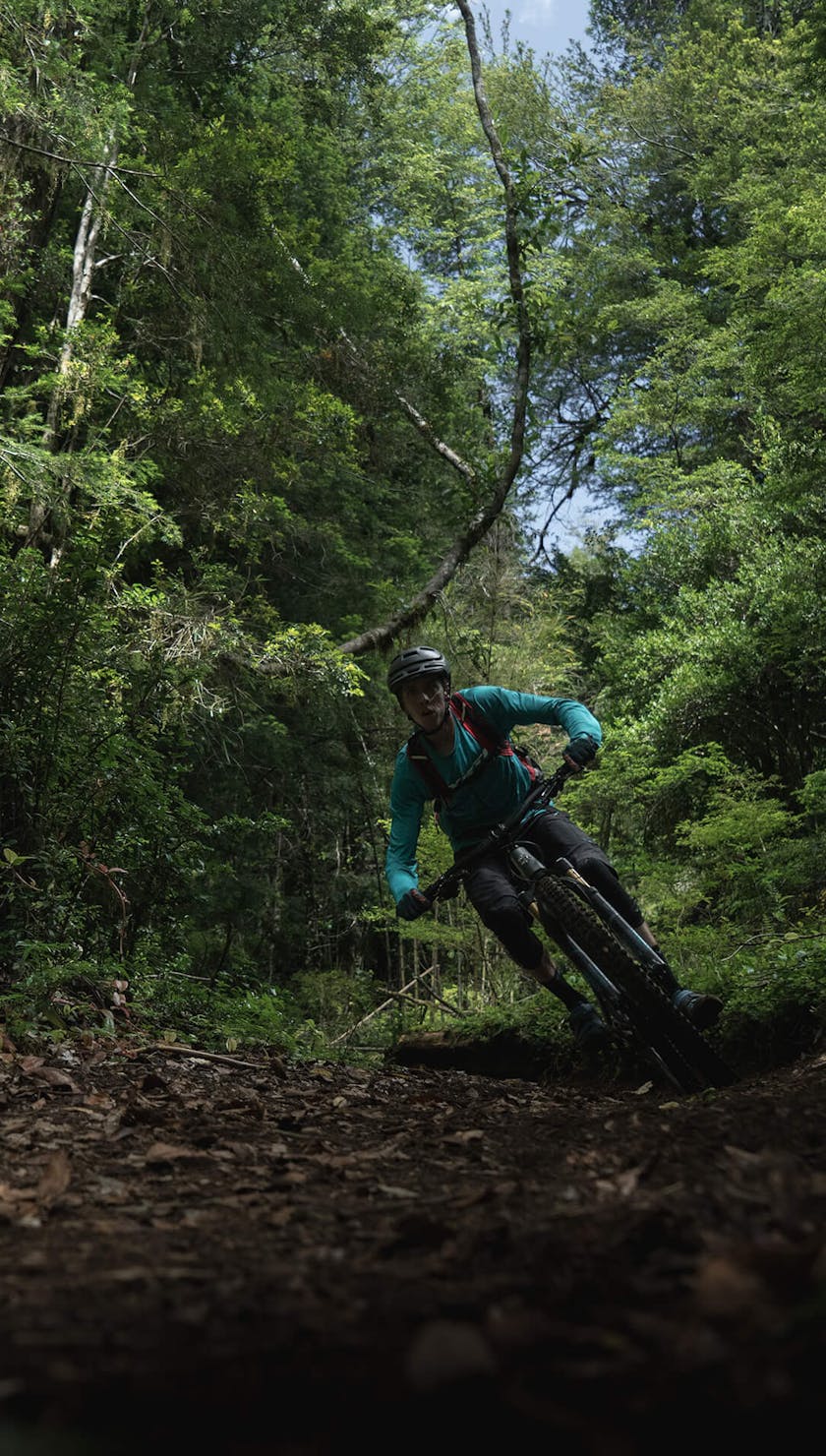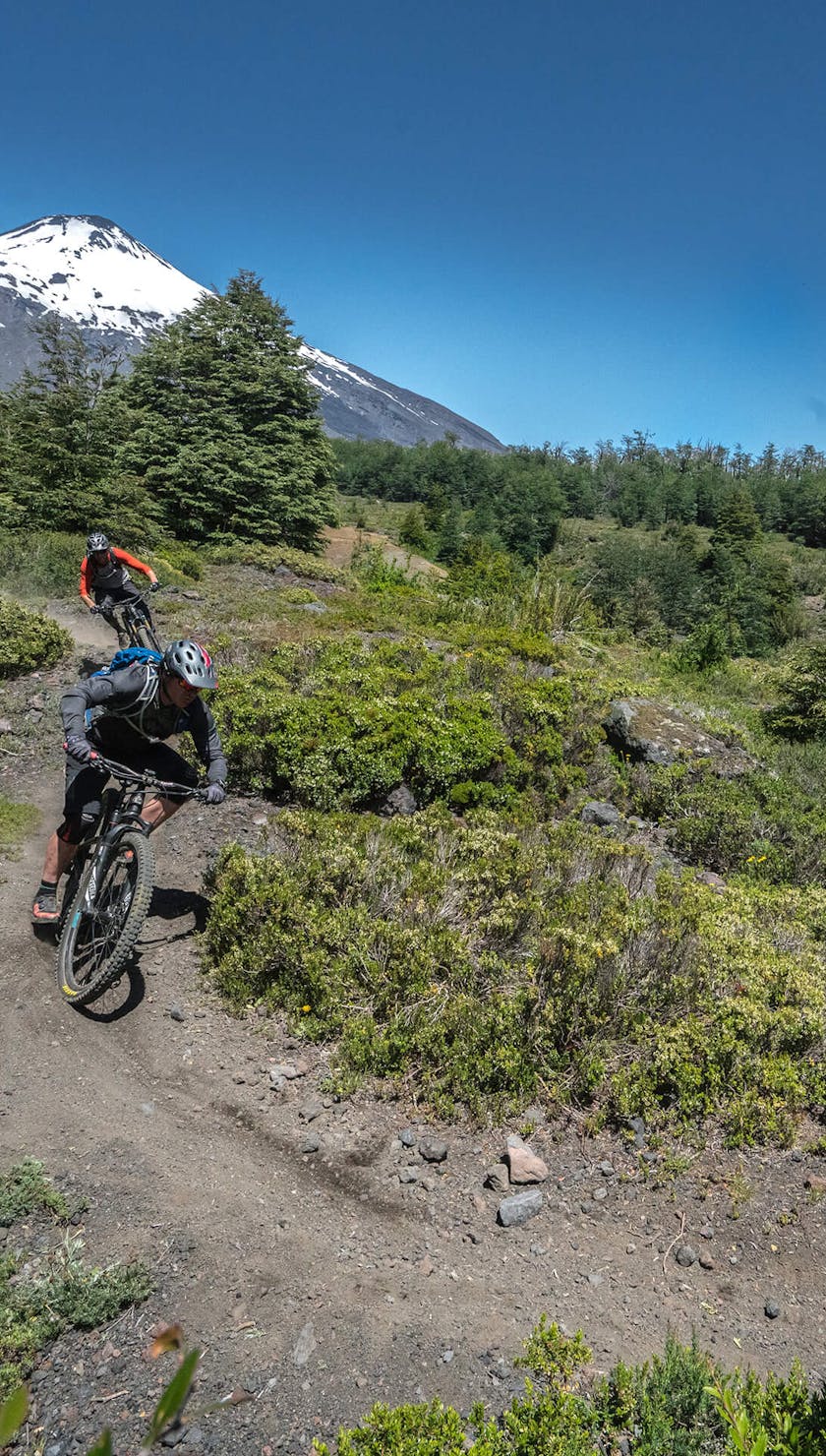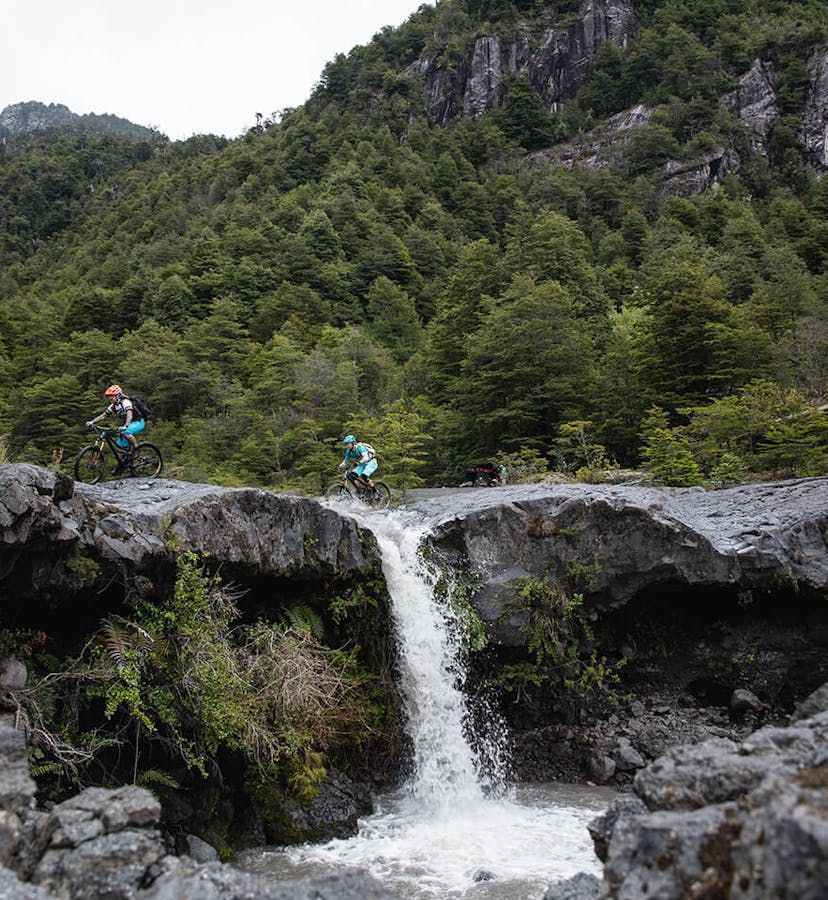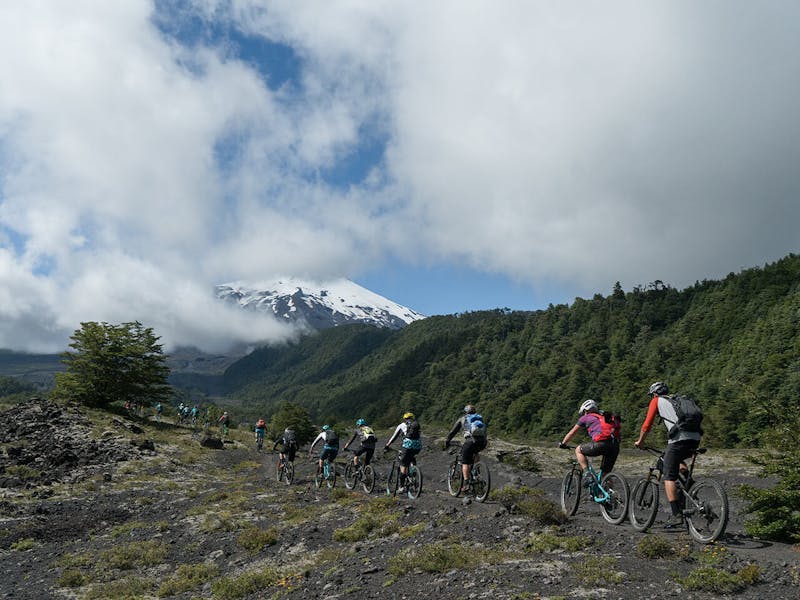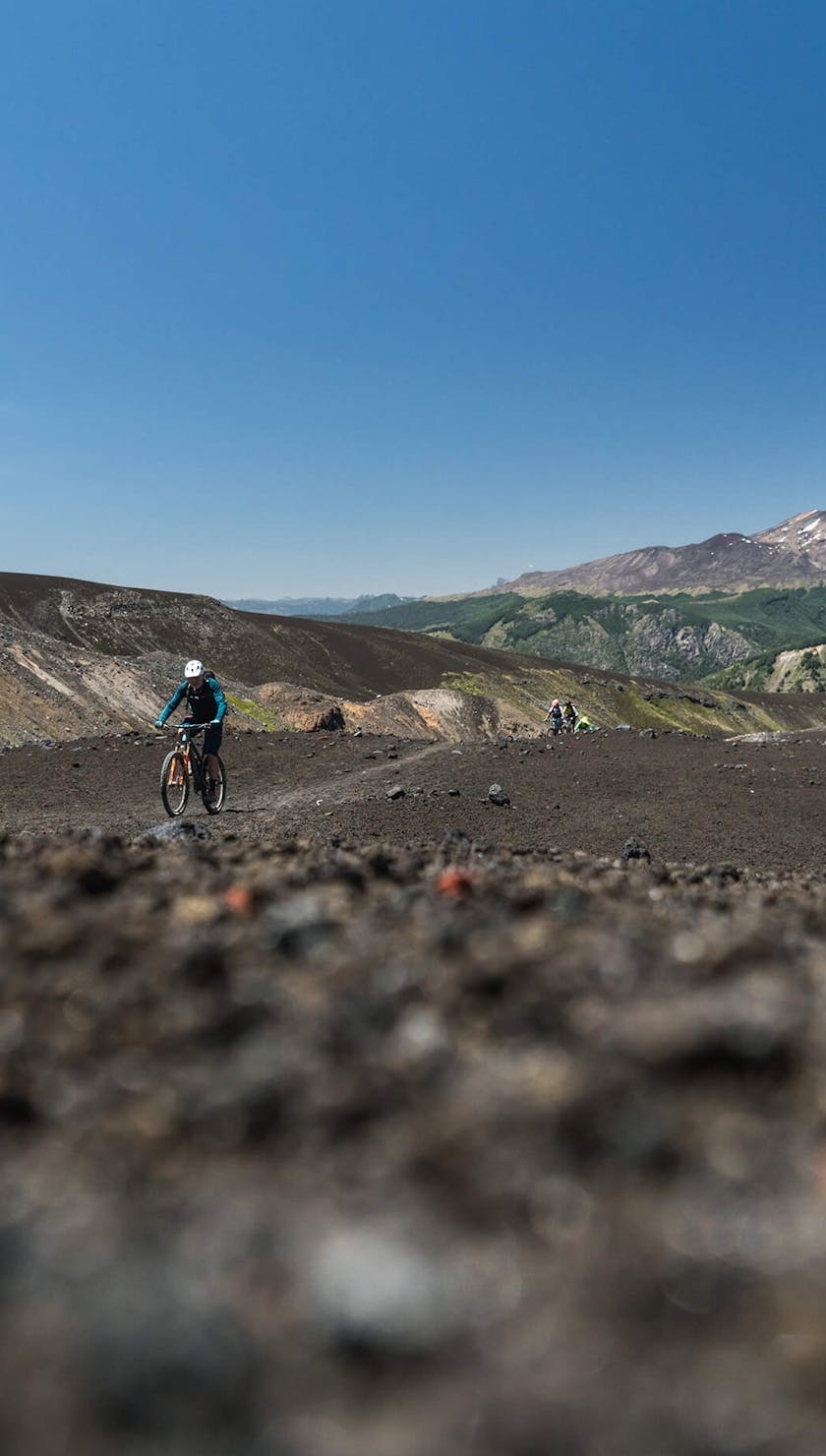 INDOCTRINATION
We break and skitter across the wash each picking our own line. Yeti's other owner, Chris Conroy, wrecks spectacularly, ridicules himself before anyone else can, dusts himself off with a smile on his face, and high fives his two sons, who are also along for the week.
An icy and crotch-deep glacial river crossing separates us from the next climb. We roll from the river onto a rooty forest jump line hooting and hollering from beauty, camaraderie, adrenaline, and the stoke of riding bikes in this otherworldly landscape.
This year's Chile Gathering members come from Australia, New Zealand, Ireland, Scotland, Great Britain and the U.S. Half are veterans of the First International Gathering—who call themselves "the Fuckrrrs." Riders range from early twenties to mid-60s, mostly male, all strong riders. They've come with nearly every bike Yeti currently makes, the SB4.5, SB5, SB5.5, SB6 and an ASR, and the terrain highlights each bike's talents.
THE TRIP IS UNDERWAY IN CLASSIC YETI FASHION. LAUGHING AND CRACKING JOKES AT EACH OTHER'S EXPENSE, WE CLIMB LOAMY DIRT AND POP OUT ONTO A BROAD SWATH OF BLACK LAVA AND SAND.
The trip is underway in classic Yeti fashion. Regrouped, already laughing and cracking jokes at each other's expense, we climb loamy dirt and pop out onto a broad swath of black lava and sand.
We're huddled in a group staring at the volcanic pump track like deer in the headlights. "Go ahead—ride it!" Wilson yells at us.
SUPERB RIDING IS PAR FOR THE COURSE ON YETI INTERNATIONAL GATHERINGS. SO ARE GREAT ACCOMMODATIONS, SPECIALTY REGIONAL FOOD AND ABUNDANT ALCOHOL.
INDOCTRINATION
Volcán Villarrica emits a constant wisp of smoke—we climb towards her snowy cone. To ride down a volcano, you must ride up it. The loose gravel and volcanic ash double track is a lung-crushing pedal. Then, it's a 30+ minute high-speed technical descent through an obstacle course of lava, sand and whatever vegetation managed to grow in the soil-free ground.
Superb riding is par for the course on Yeti International Gatherings. So are great accommodations, specialty regional food and abundant alcohol. Post-ride, Chile's national drink, a South American variation of margarita called the Pisco Sour, flows freely. Famished from the day, we inhale venison carpaccio, grilled trout, and more bottles of wine than the waiter can count. Yeti photographer Joey Schusler wedges his biker thighs into a child's high chair on a dare. He's stuck. After 30 minutes of Hoog pulling Schusler from under his arms sack of potatoes style, while another rider tugs on the chair, Joey is still wedged. A resourceful waiter eventually returns with a hex wrench and disassembles the chair. We toast to his ingenuity.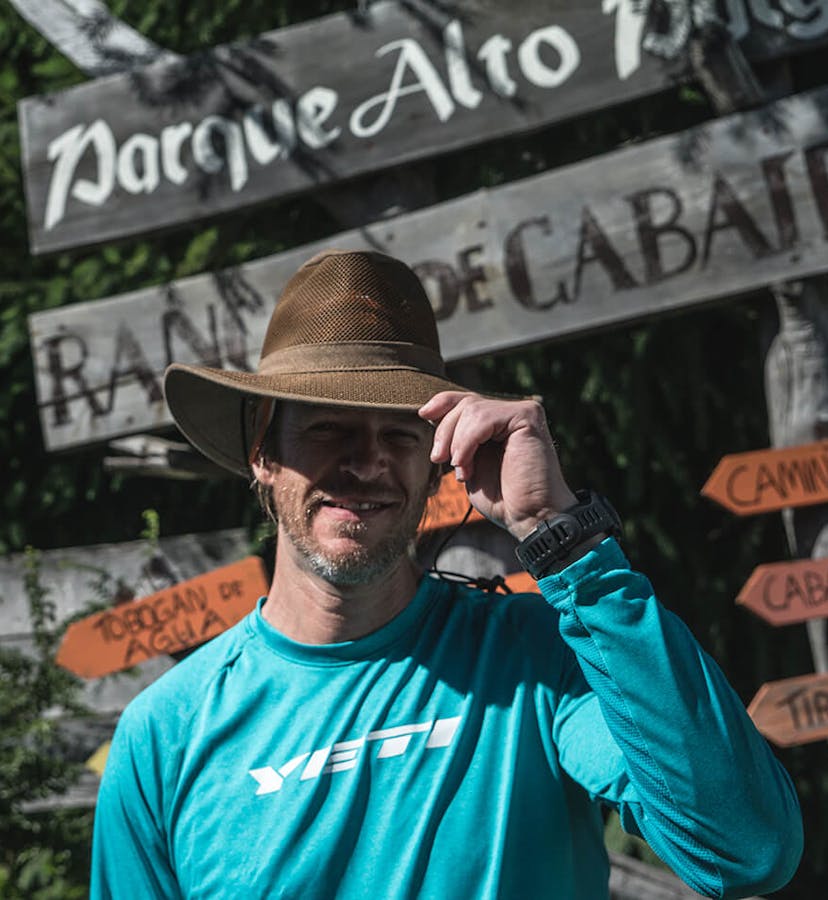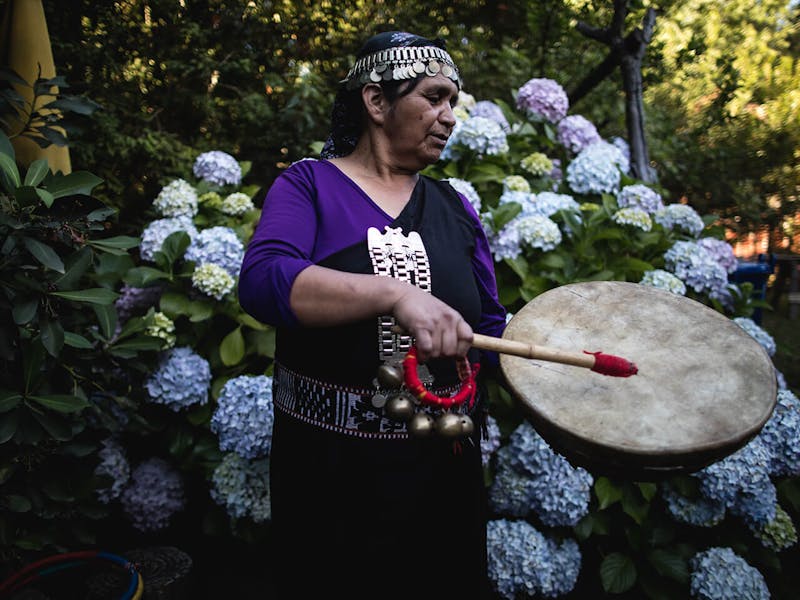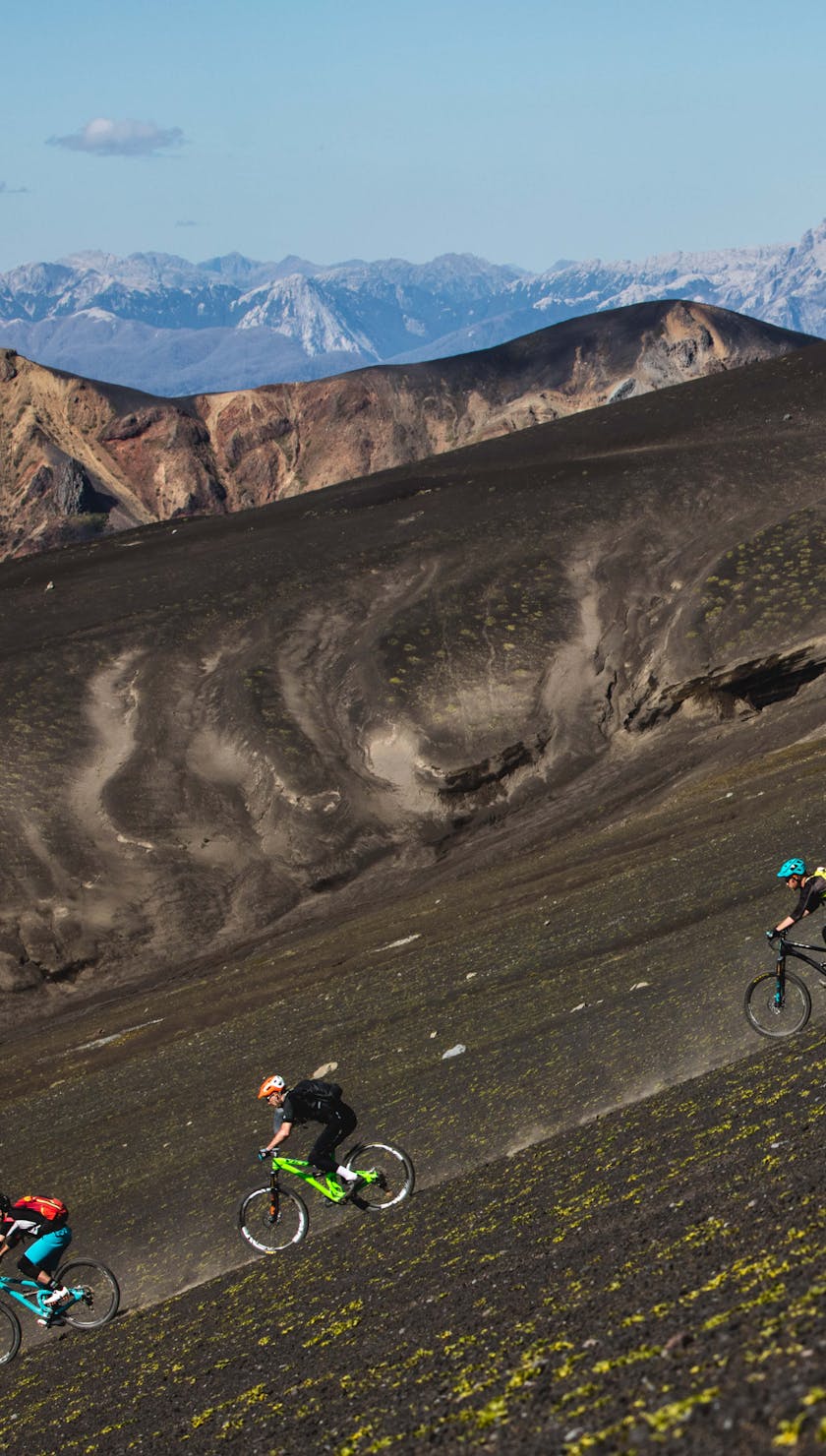 RIDE HARD, PLAY HARD
Ride hard, play hard is the base line for the International Gathering. But when you're cruising through a trip itinerary online, it's easy to gloss over details you're not sure you want to know—like the two to three hour climbs Wilson has built into every day of the tour. With Villarica's snow-capped cone glistening in the sunlight, again we climb singletrack, forest track, lava track, and unconsolidated volcanic ash covered dirt roads, this time on the other side of the massif.
RIDE HARD, PLAY HARD IS THE BASE LINE FOR THE INTERNATIONAL GATHERING. BUT WHEN YOU'RE CRUISING THROUGH A TRIP ITINERARY ONLINE, IT'S EASY TO GLOSS OVER DETAILS.
We summit somewhere on the slopes of a closed ski area—and it looks like we'll be following an eroded red dirt double track down. But the trail makes a turn and I'm suddenly airborne on a gap jump I didn't see. I land on the trails of a freshly built backcountry bike park that hurtles downhill through slippery switchbacks, over kickers, and across a log bridge before it dumps us at Refugio 555.
A RIDER SCORPIONS OFF A BAD LINE, DUSTS HIMSELF OFF AND GETS BACK ON THE BIKE. THEN WE'RE IN RICH, EAST COAST STYLE LOAMY SOIL WITH NATURAL ROCK FEATURE/GATHERINGSS.
RIDE HARD, PLAY HARD
After a lunch of sandwiches dowsed in local salsa, pebra and a mini-siesta, we're still stuffed, but we're only half way through the descent. A short road climb later, sandy lava snakes through the forest. A rider scorpions off a bad line, dusts himself off and gets back on the bike. Then we're in rich, east coast style loamy soil with natural rock feature/gatheringss.
Any time we regroup on the trail, the wisecracks fly as well as a Pinkbike forum's worth of bike parts analysis and discussion. "Why did you go with that shock?" "What do you think of those tires?" "Why did you turn your SB6 into a trail bike instead of getting an SB5?" We want to know everything about each other and each other's equipment. We're all on Yetis, yet each of us has customized in some way. We approach each other's bikes with reverence.
THE GROUP PAUSES TO REFUEL, THE AUSSIE WHIPS OUT HIS HOMELAND'S FLAG, WHICH HE'S STUFFED IN HIS HYDRATION PACK, AND PROCEEDS TO PHOTOBOMB EVERYONE.
LOCAL'S TOUR
It's hot, and the road climbs in front of us. We're riding stages 1-4 of the Trans Andes Enduro. The stages are still taped from racers passing through the day before. By the time we reach the top of the gondola, my gloves are so saturated with sweat, I have to wring them out before I ride down. Our head guide, Ernesto Araneda Aránguiz, former Pan American and Chilean National Cross Country MTB Champion, is as fresh as if he just took the gondola. The group pauses to refuel, the Aussie whips out his homeland's flag, which he's stuffed in his hydration pack, and proceeds to photobomb everyone. Jonno is the last one up. H+I's wild-haired and intrepid guide rides sweep hauling a pack filled with parts and tools the weight of a small child. He nicknames his burden "baby shithead." He sweats and sweeps the route stoically, tweaking shifters and brakes, solving mysterious creaks and clicks expertly, and with few words.
The grassy entrance of Stage 1 drops into high, perfectly formed berms. The straightaways are fast, grippy with root jumps and gully crossings. We roll from Stage 1—scary only for the speed at which we're riding, straight into a hair-raising Stage 2. Hoog is on my tail, and I vow not to touch my brakes as we careen down a narrow brown strip of dirt that parallels a deep and menacing chasm. I wimp out and squeeze a handful in a stretch barely wide enough for my handlebar, having already scraped myself up in one gully this week.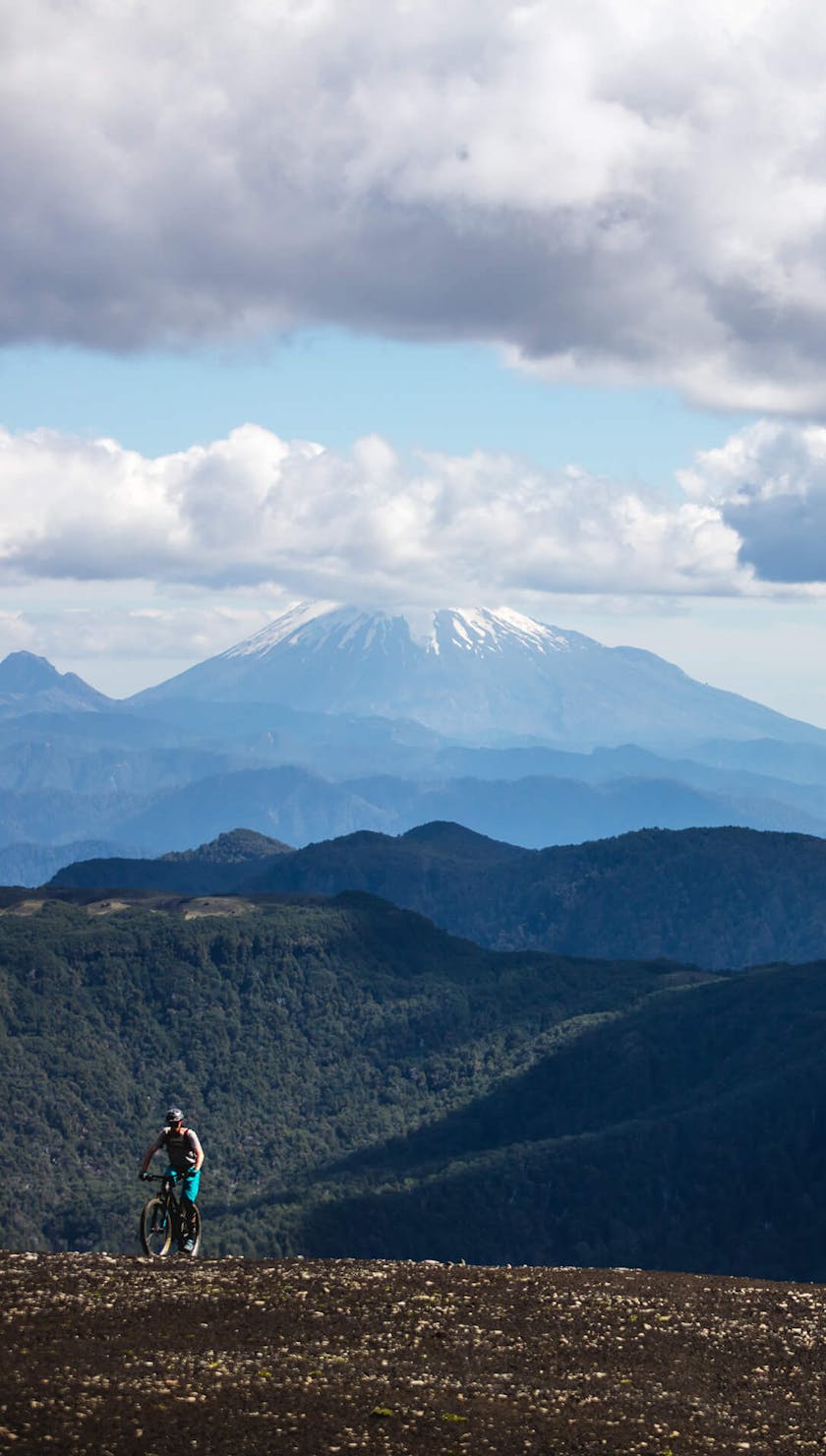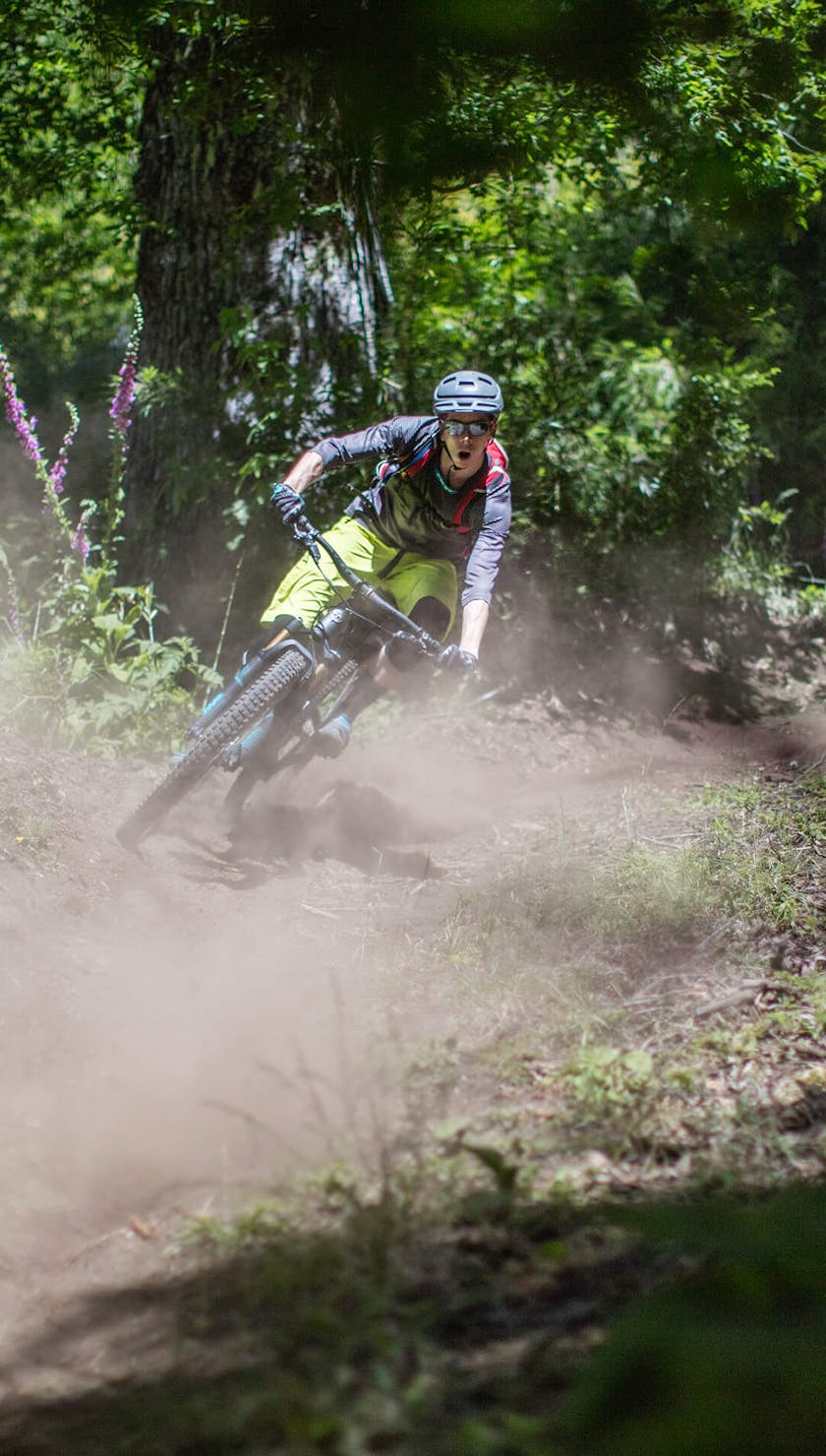 LOCAL'S TOUR
The Kiwi is in the lead after he passes our other guide, Juan Francisco Duath Fuentes, in a turn. A soft spoken, 24-year-old local—we call him Pancho—clearly isn't racing. Pancho's cycling, triathlon and running trophy cabinet is impressive, but even more impressive is his celebrity status in town. "Young Pancho literally relies on the village for fundraising cake sales to pay for races," confirms Wilson.
TO BE GETTING SO CLOSE TO VOLCANOES, FINDING EPIC TRAILS, AND SITTING IN A MARKET STALL WITH THE LOCALS DRINKING BEER—IT DOESN'T GET BETTER THAN THAT.
LOCAL'S TOUR
We finish the day with a lap through a pump track Pancho is building, then cruise on a raised wooden canopy walk that drops into a bio reserve and private swim cove.
The trip isn't injury-free. On the last enduro stage, a rider crashes and spears himself in the groin with his handlebar. He is able to ride out, but there's a grapefruit shaped hematoma visible through his shorts. He ends up having to ice his unmentionables for the rest of the week. He takes a selfie of his nether region that is every man's worst nightmare. Everyone looks. No one wants to—but everyone does.
AFTER DAYS OF STIFF ASCENTS AND ROLLICKING DOWNHILLS INTERSPERSED WITH CERVEZA-WHISKEY-FUELED LATE NIGHT SESSIONS, MOST GATHERING MEMBERS ARE FEELING ROUGH.
THREAT OF MUTINY
After four days of full-bore stiff ascents and rollicking downhills interspersed with cerveza- and whiskey-fueled late night laugh sessions, most Gathering members—even those who don't drink— are feeling rough. Under threat of mutiny, Wilson concedes a shuttle up today's steep three-hour loose gravel and volcanic ash climb, and there's a unanimous cheer. We sleep in, then drive. A third of the way up, the van pulling the bike trailer spins out on the loose road and can't proceed. No one complains. We unload bikes and climb for two hours in searing mid-day heat.
The descent is another Trans Andes stage through volcanic sand that transitions to a snaking technical mountain traverse into a high-speed swoop through loamy switchbacks. Despite trying to maintain mach speeds, we stop at the viewpoint. It's not a race. Everyone is here for the love of the ride, and the adventure of exploring a new destination by bike. After showers back in Puerto Fuy, we hit the local's market and crush 150 empanadas and possibly as many beers while reflecting on the awesomeness of the day, the trip, the trails, the company, our bikes. I open my phone to take a picture and see that a gallery of man nipple has been added while I was buying a round of beers. There's one ass pic too. Par for the course.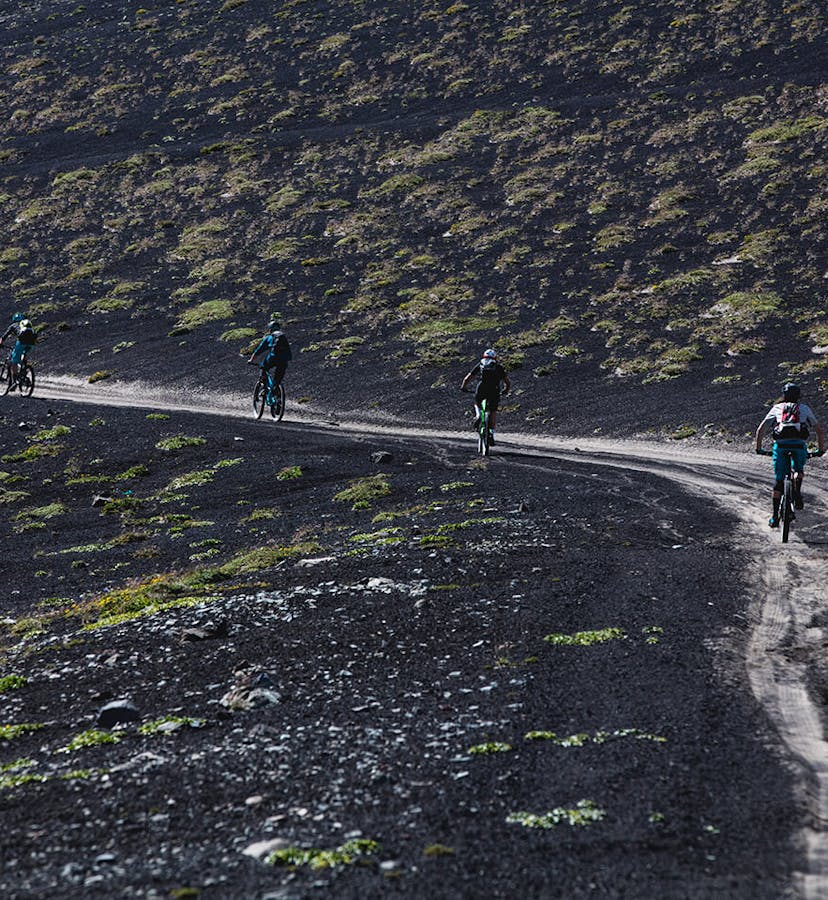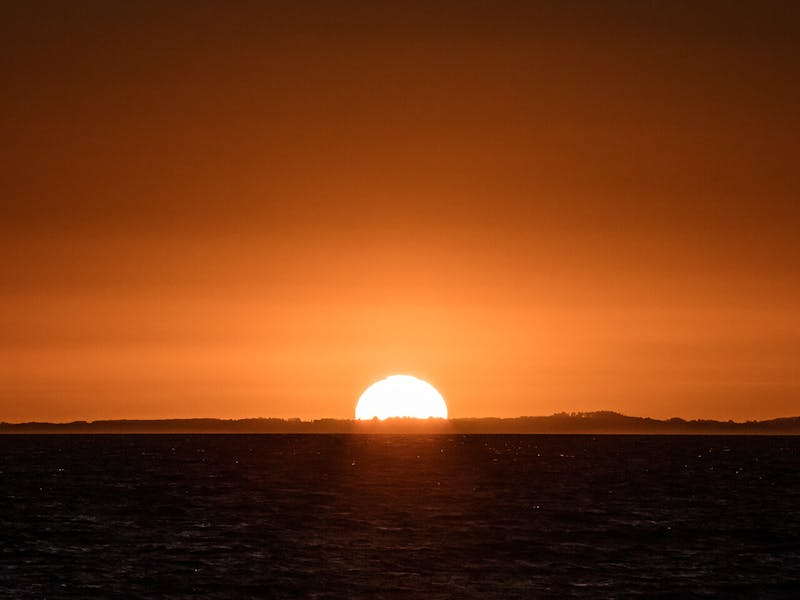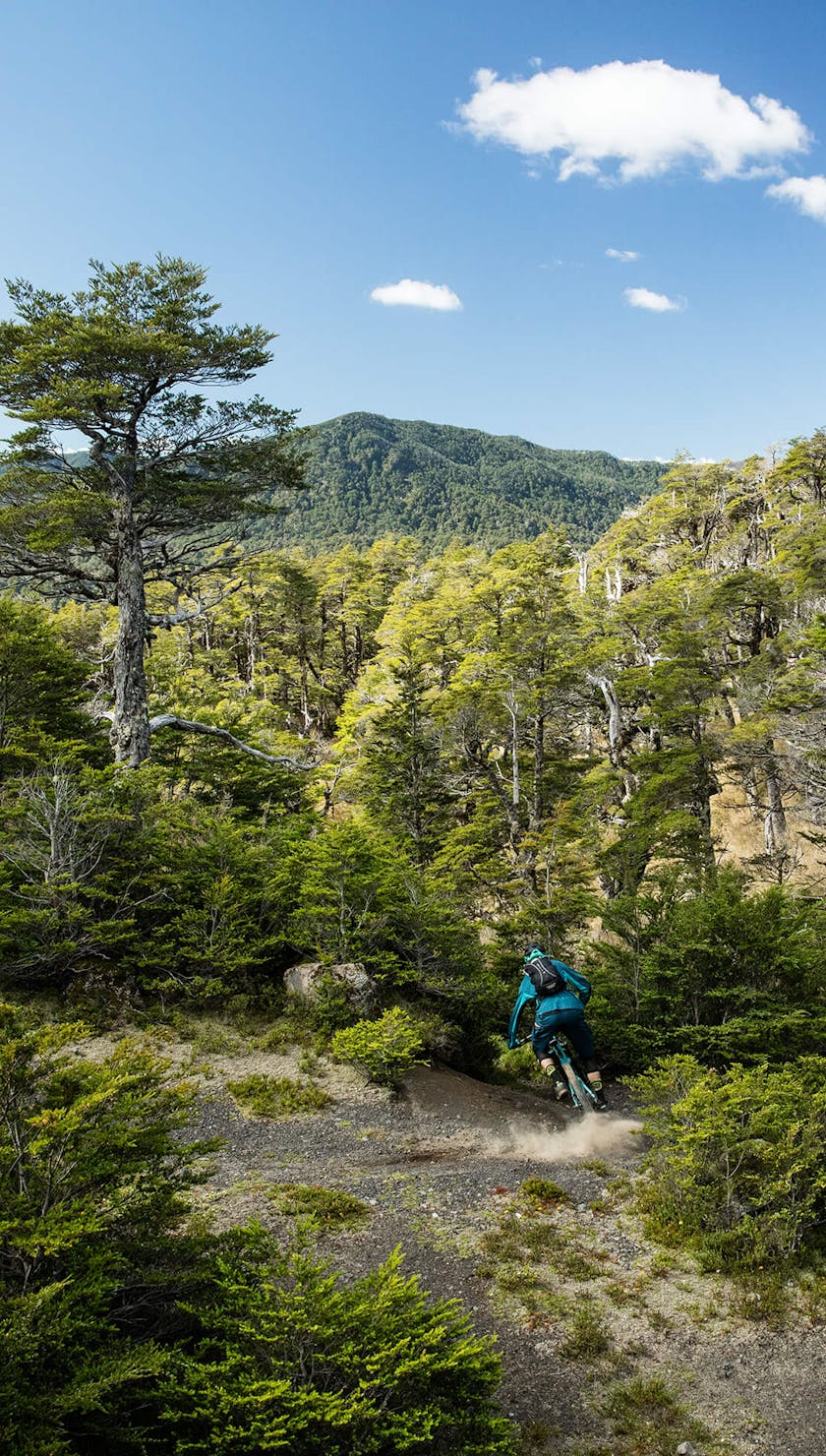 WELCOME TO THE JUNGLE
The trip is winding down, and we think that the riding probably is too. But Wilson has Guns and Roses' Welcome to the Jungle playing on repeat in the van. Today, we are rewarded with a bump—the van drops us at Antillanca ski area for a "25-minute climb" that takes around 45 minutes. Then we're on the cone of another black lava pebble volcano with 360-degree views of the cirque of peaks that surround it, and glacial lakes filled with a painter's palette of blues, greens, blacks and reds. The riding is not winding down. We bomb the ridge road, then Ernesto signals a hard right and we're skiing in the ash, making dusty high-speed jump turns in sliding volcanic debris on our bikes, onto an Indiana Jones adventure ride through bamboo and rock gardens.
WE'RE BLINDLY FLYING DOWN THE TRAIL, BAMBOO SLAPPING US IN THE FACE AND TEARING AT OUR SPOKES. ONE RIDER MAKES A RIGHT, NOT A LEFT, AND LAUNCHES OVER A STEEP EMBANKMENT.
The music choice suddenly makes sense. We're blindly flying down the trail, bamboo slapping us in the face and tearing at our spokes. One rider makes a right, not a left, and launches over a steep embankment. It takes a human chain to pull him and his bike out. Another gap nearly claims a string of us. Then we sink in calf-deep mud that sucks our wheels into a stop. A rider nicknamed Fainting Goat endos, landing cat-like on his feet. It's a guided trip, but there is no hand holding here. To finish, we literally ride our bikes directly into a river to clean off the volcanic ash, caked mud, and sweat of the past days.
THE YETI GATHERING WILL NEVER BECOME AN ELITIST HIPSTER GATHERING—WHETHER IT'S IN COLORADO OR SOME OTHER PLACE IN THE WORLD.
ONE BIG FAMILY
It's a bonding moment--that is another bonding moment. On this trail, on this trip, you have to take care of each other because you're far from help, and it would be easy for the landscape to get the better of you. We finish the trail with massive grins, fist bumps, high fives, beers, and we're wrung out. Every day, no matter how you slice it, lifelong friend connections form between us. We see each other perform our very best, ride to our fullest potential, crash and burn, crumble on climbs, and we slap each other on the back as we tackle the next stretch, and we feel like an odd kind of family.
"The Yeti Gathering will never become an elitist hipster gathering—whether it's in Colorado or some other place in the world," Conroy says. "This brand welcomes anyone who loves to ride bikes. We have fun, there are shenanigans. And everyone and anyone who rides a Yeti is part of the Yeti family."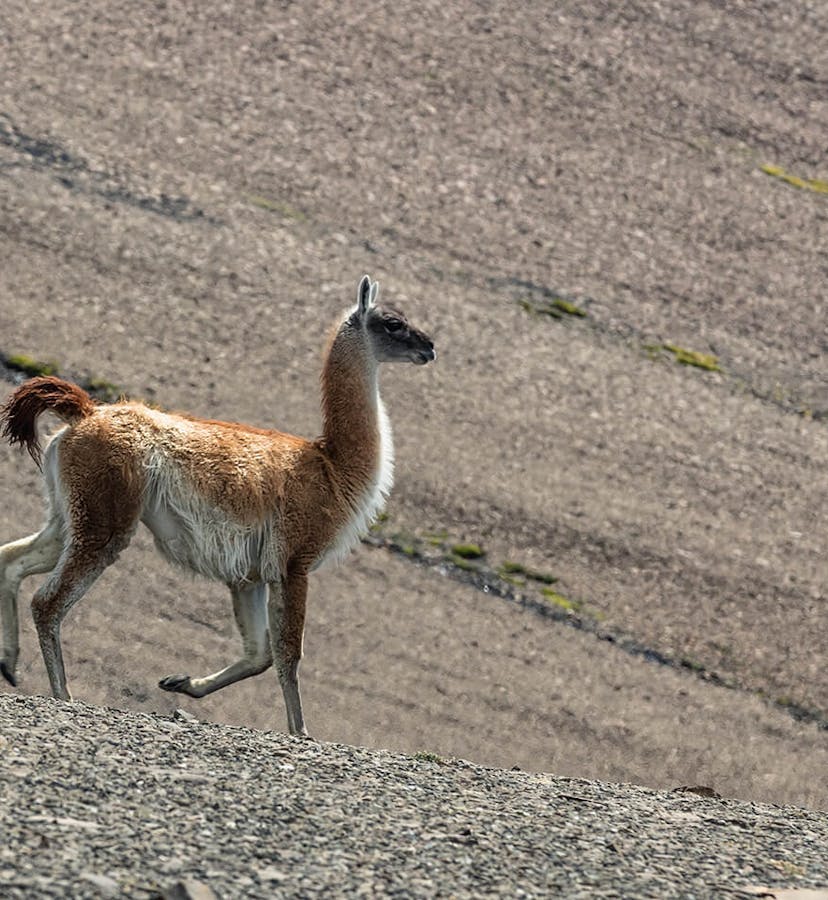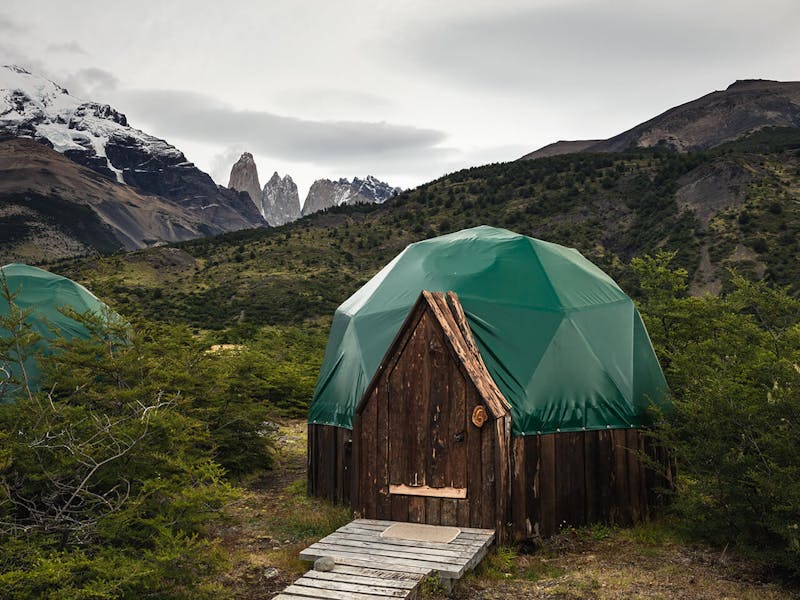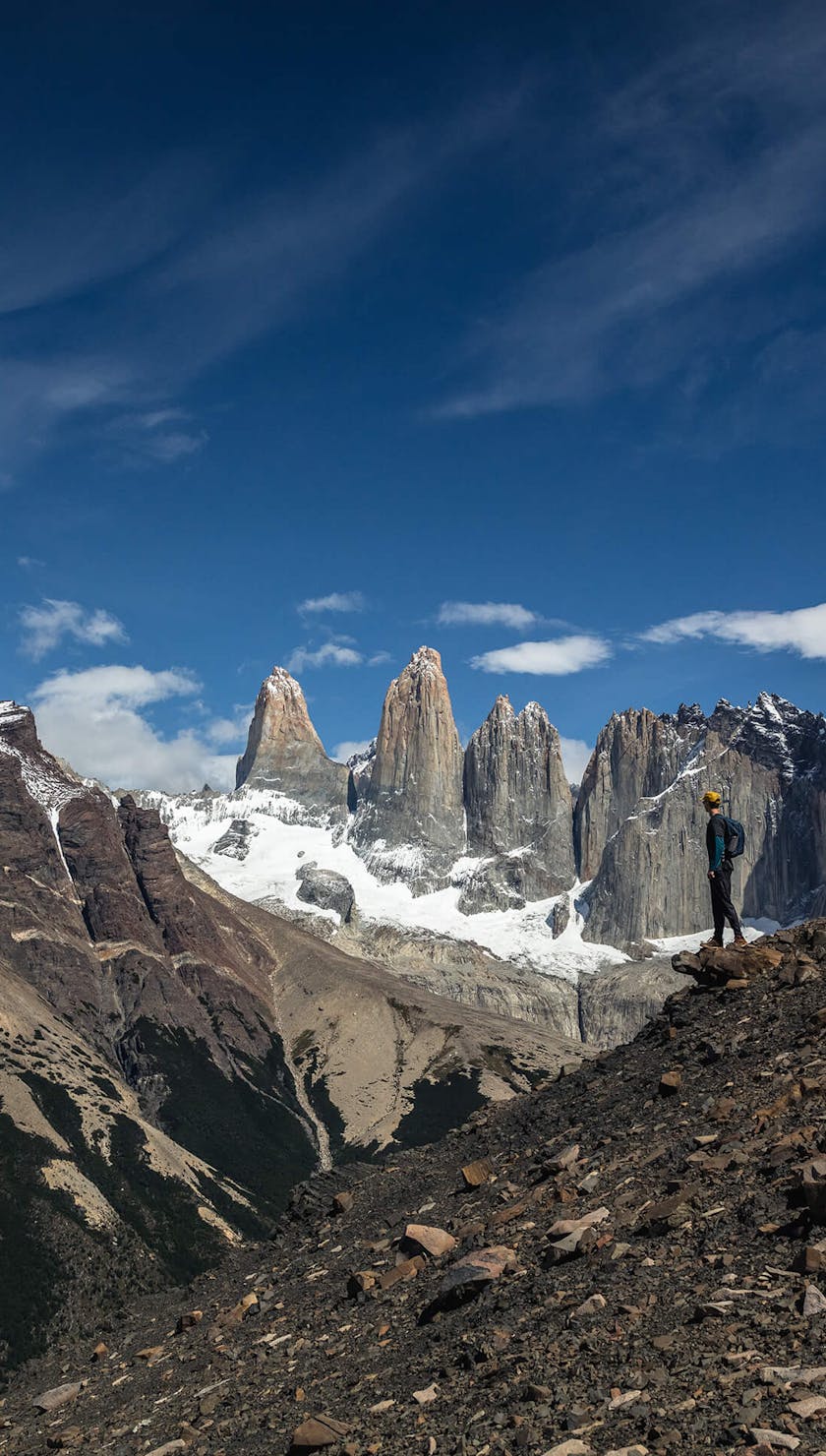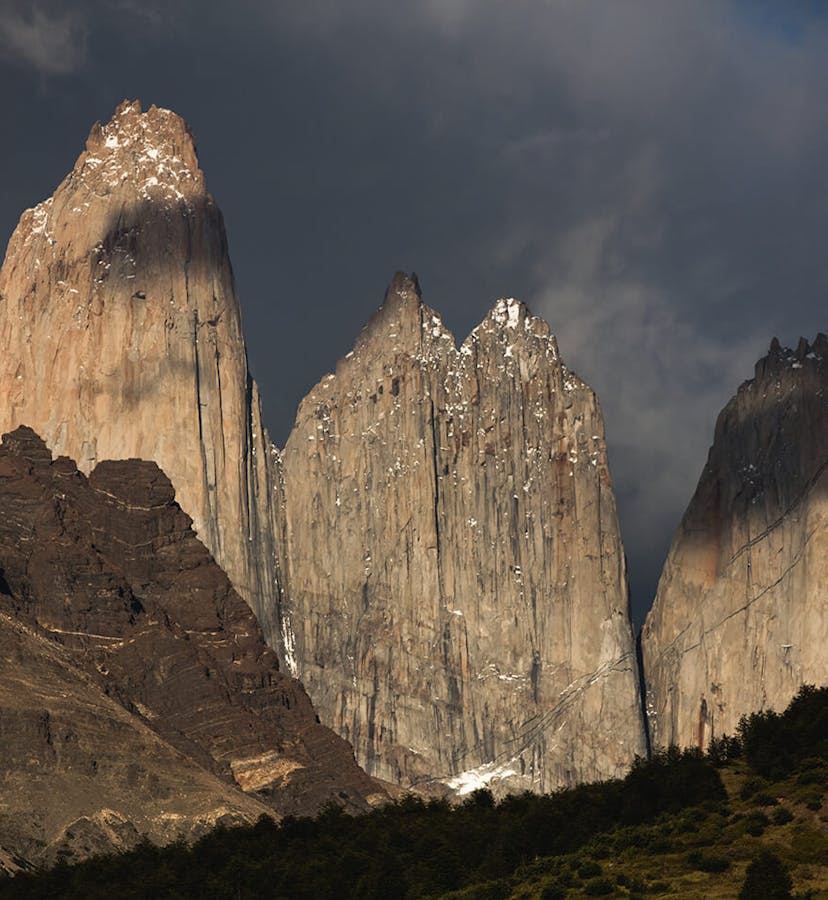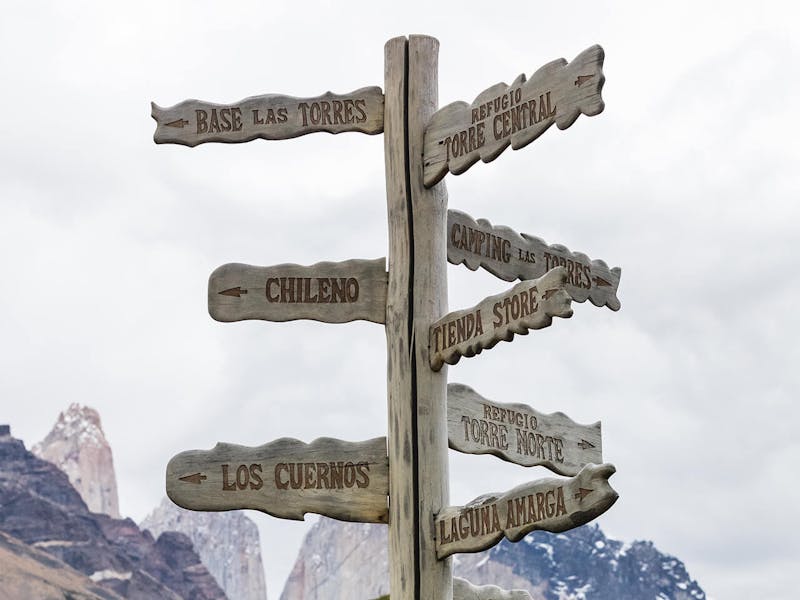 ONE BIG FAMILY
One rider confesses to several Chile participants who rode together last year in Nepal, "I didn't grow up with brothers and sisters, but you have become my brothers and sisters."
I ask the Aussie what the highlight was for him—besides of course photobombing half of the trip pics with his flag.
ONE RIDER CONFESSES TO SEVERAL PARTICIPANTS WHO RODE TOGETHER LAST YEAR IN NEPAL, "I DIDN'T GROW UP WITH BROTHERS AND SISTERS, BUT YOU HAVE BECOME MY BROTHERS AND SISTERS."
"The highlight? My legs hurt," he says. "Also, I've never seen a volcano. I've never ridden loam. Riding trails blind at high speeds in new for me, and it's sharpening my skills. It's a high-level group of riders, so I trust the guy I'm following. And reconnecting with the whole crew of Yeti Freaks, and reuniting with old crew too—it's just like old times." He's also on a high from riding his new SB4.5.
"The riding we do on these trips highlights the strengths of the bikes," says Conroy. We already know how great they are. But riding Yetis here—it just drives that feeling home."
"There is nothing canned about these trips," says Wilson. "We take our most epic itineraries and further customize them for the Yeti Freaks. It's a structured environment, but no one is babysitting."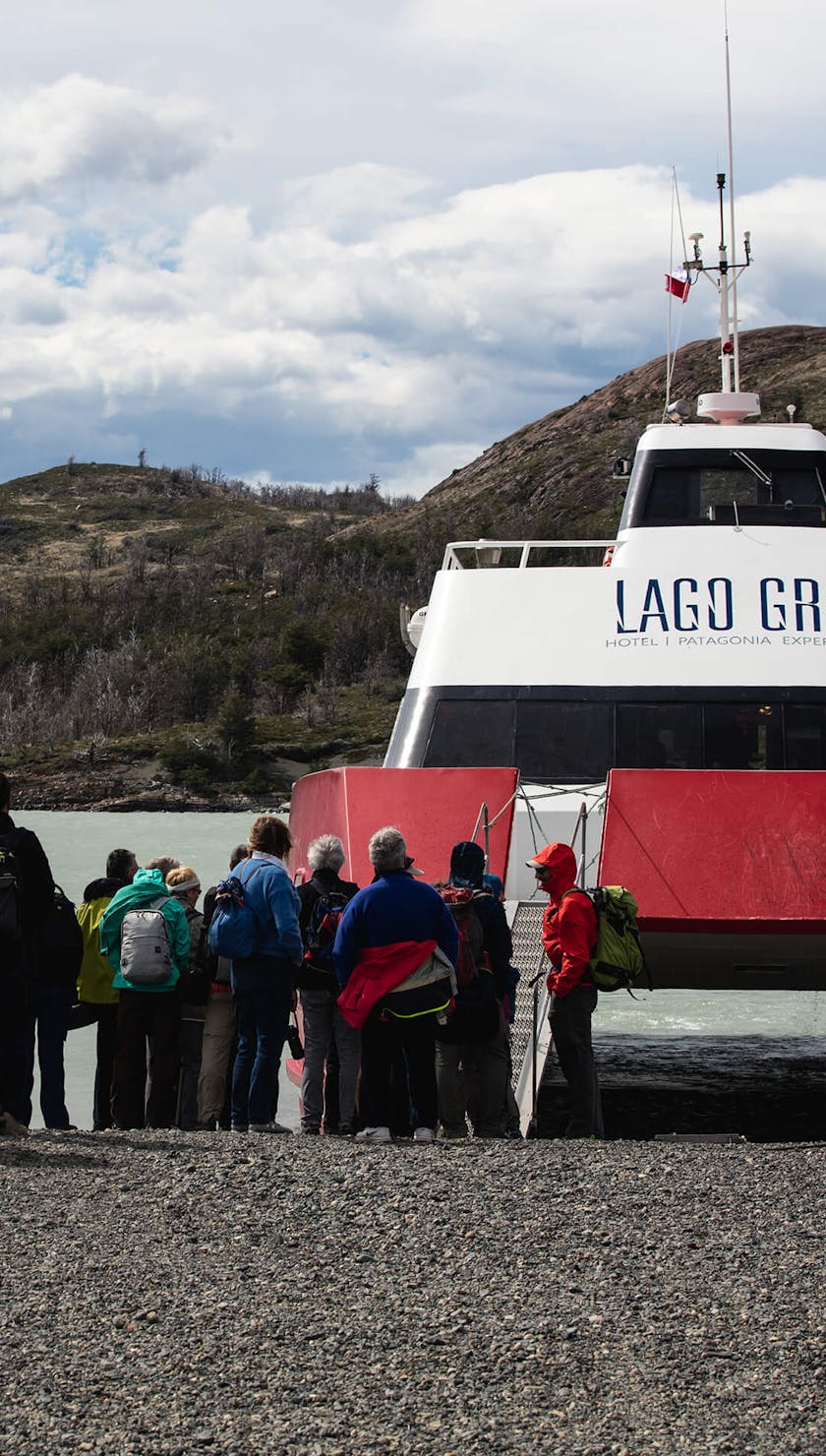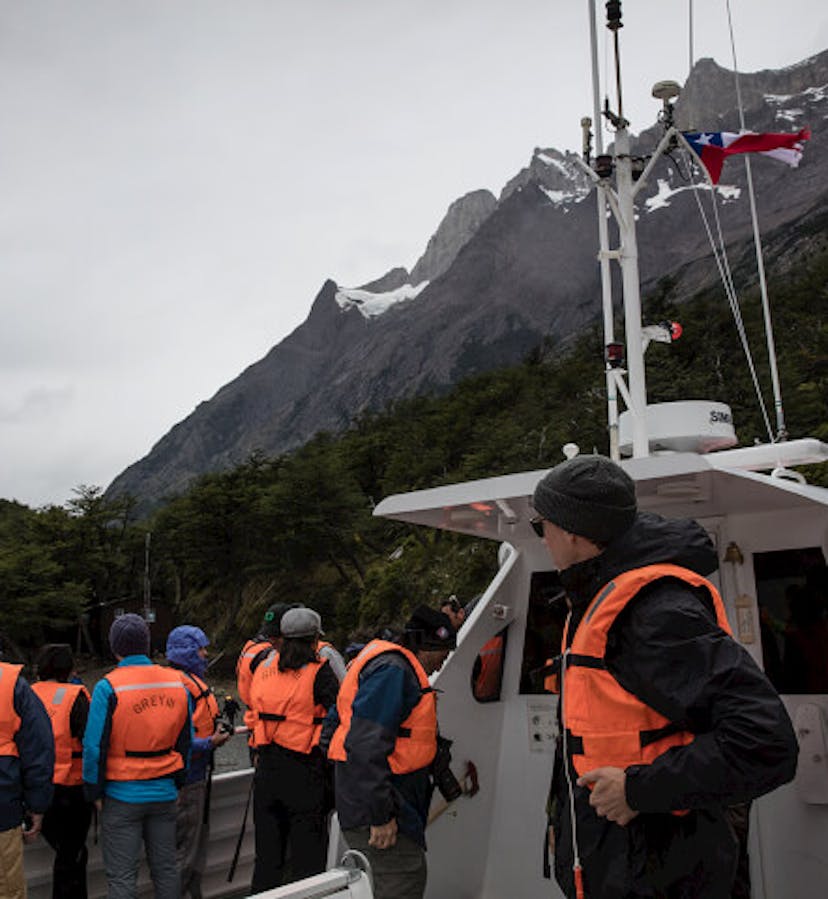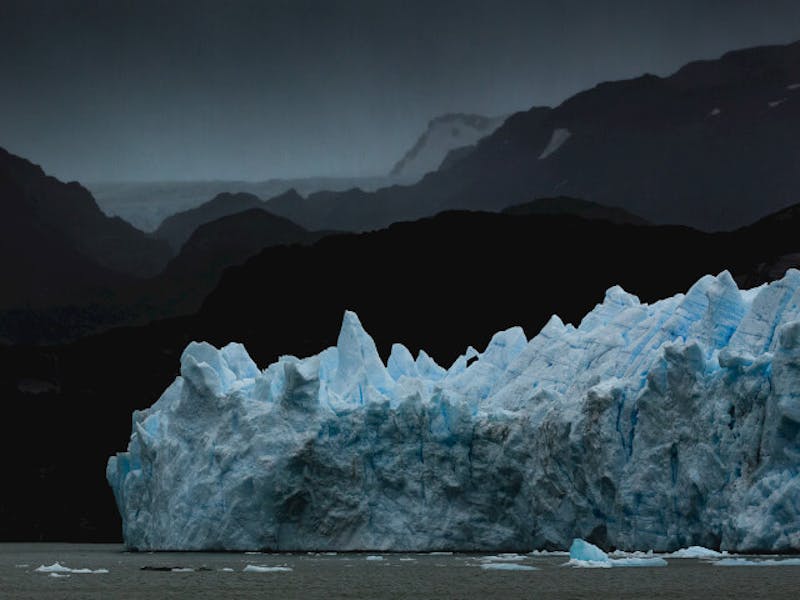 ONE BIG FAMILY
Even for the hardest core enthusiasts, the trips are transformational. A rider from Colorado has a new SB5.5, and all who were in Nepal with him note he's riding infinitely better. Another rider on a SB5.5 is crushing climbs that in the past would have crushed him. "Equipment can make your life, your bike ride better," says Conroy. "We're seeing that here."
A cop from the U.K., veteran of Nepal, who is teased endlessly for being a roadie has deeper reflections. "There are some people on this trip who the first few nights are in bed early getting ready for the next day," he says. "Eventually they join the rest of the crew, who no matter how exhausted we are, how many injuries we've sustained, don't go to bed. We get wankered and hang out and talk, taking the nick out of each other 'til the wee hours. Other sports events, you race and then you're in your room recuperating. Here, rather than resting up for tomorrow, we're raiding the bar fridge. Our bikes might need maintenance, our kit might need washing, and we'll do it later. These people who I see once a year, they're my people. They have become true friends, and I don't want to miss the opportunity to spend time with them on or off the bike. It should be exhausting, but it's a relaxing time."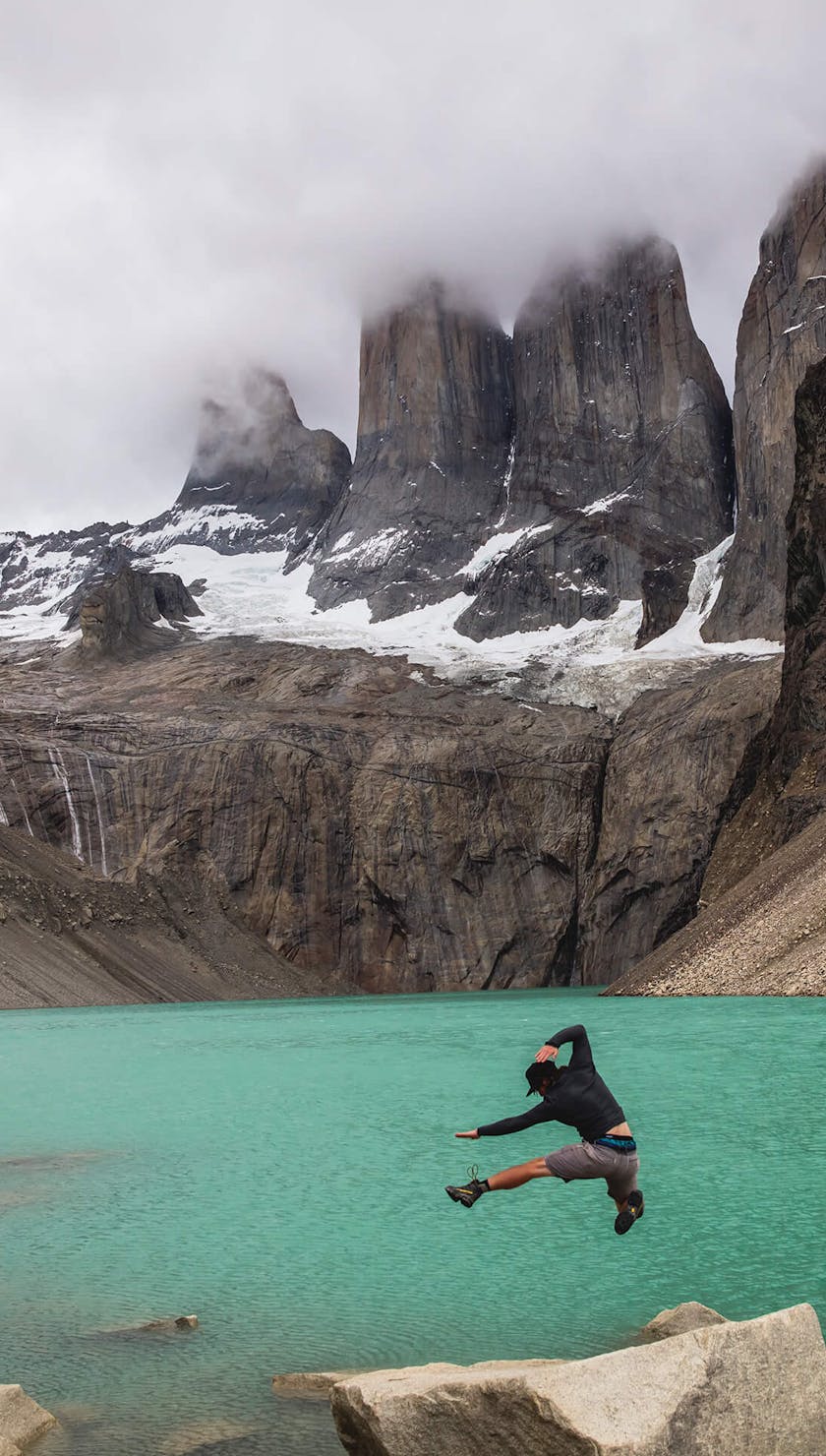 THIS BRAND WELCOMES ANYONE WHO LOVES TO RIDE BIKES. WE HAVE FUN, THERE ARE SHENANIGANS. AND EVERYONE WHO RIDES A YETI IS PART OF THE FAMILY.
ONE BIG FAMILY
Conroy concurs. "It's the thrill of riding steep trails, then at the end, drinking a beer around the campfire. That's it. That's why we do this. "
People seek community, some through civic activities or religion. Gathering members seek it on bikes. "I read about Yeti Gathering and it piqued my interest," an Irish rider new to Yeti Gatherings tells me. "It far surpassed my expectations. The organization was superb, the guides were highly professional, and the loopy descents and fast enduro stages blew me away. In every sense it was an adventure. The company was an eclectic mix of delightful people. The landscape was unbelievable, and the riding was some of the best I've done anywhere. The combo of factors made this trip unlike anything else I've ever done. And by the way, yes I'm going to New Zealand."
Chile's awe-inspiring scenery showed us the most diverse riding any Yeti Gathering has ever seen. It was an experience as profound as it was hilarious. "Euan's got us hooked," says the Kiwi. " The next Gathering is on my home trails, but I've already signed up. I'd be gutted to miss it."