Laura
Slavin
RACER/FREERIDE
Laura picked up a flat bar hybrid in the Spring of 2013 intending to get some exercise while commuting to work. That one, seemingly insignificant decision would be the major influencing factor in every decision made thereafter and would drive her life into uncharted waters. The flat bar commuter turned into a mountain bike, which turned into a mountain bike race, and eventually UCI racing. It turned into a job as assistant coach at an endurance sports coaching company, riding spots in mtb edits, and being the first girl to hit the biggest freeride line Gravity Logic ever built. Essentially, that first commuter bike was a gateway to untold happiness via a ride-driven life. Laura continues to push her limits on the bike as both freerider & downhill racer and loves (just about) every moment of it... most especially the airborne ones.
FAVORITE TRAIL
Fort Hill, Thunder Mountain Bike Park
SURPRISING FACT ABOUT ME
Despite being freeride obsessed, I spend a huge amount of time training for fitness
FAVORITE USE FOR THE BICYCLE TUBE
Giant slingshot
WHAT I ALWAYS ORDER FOR THE TABLE
Chippies & Salsas
FAVORITE VINTAGE YETI
The illustrious Yeti dirt jumper
Accolades:
I can recite the entire periodic table of elements from memory.
Laura's Kit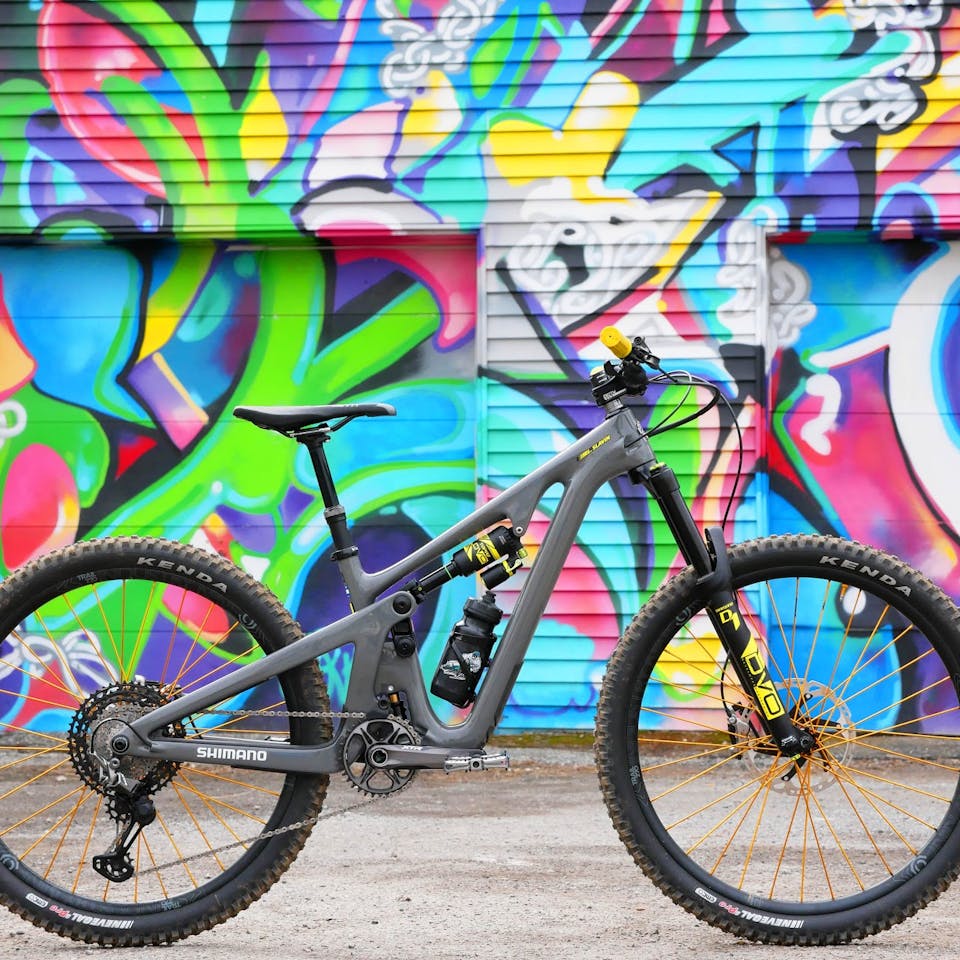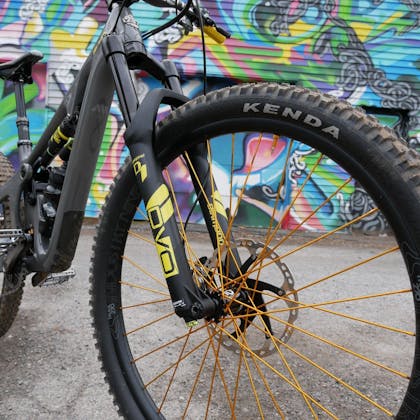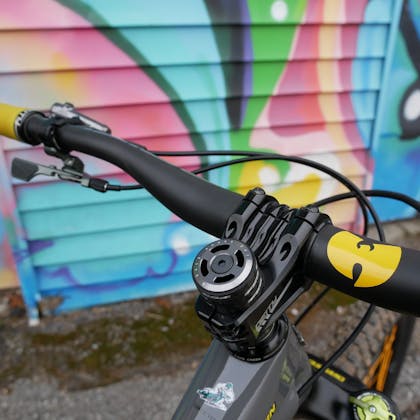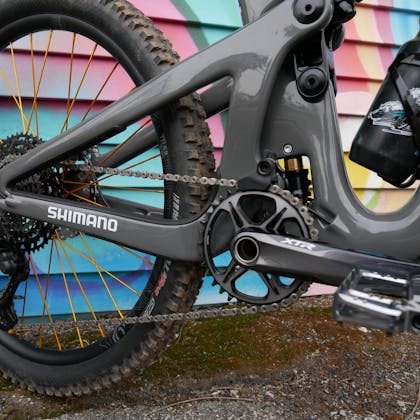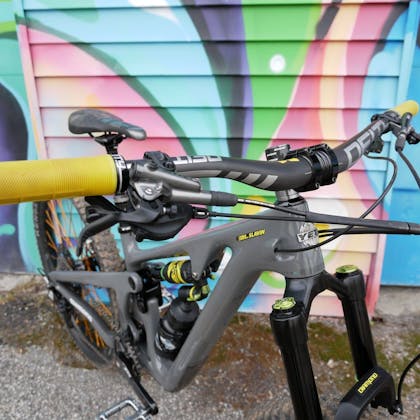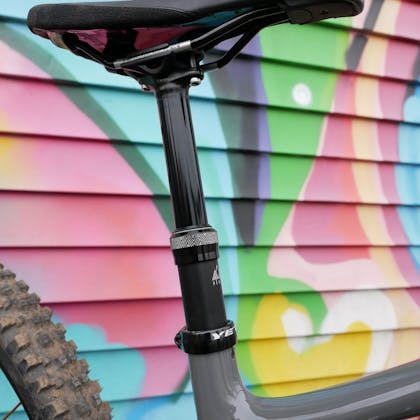 Kit Details
I wanted to put together a bike that was capable of handling the biggest park hits I could throw at it but still light and nimble enough for someone my size to flick around with ease. This bike is everything I've always wanted!
Frame: SB140 / XS, Turq Series

Shock: DVO Topaz T3Air, 140mm
Fork: DVO Diamond Boost, 160mm Travel

Crankset: Shimano XTR 165mm

Drivetrain: Shimano XTR 12-speed
Brakes: Shimano XTR M9120

Wheelset: Industry Nine Trail 270

Tires: Kenda Nevegal 2 Pro EMC

Headset: Cane Creek
Stem: DEITY Copperhead 50mm

Bars: DEITY Speedway 30mm Rise

Grips: DEITY Knuckleduster / Shaolin Yellow

Seatpost: PNW Components Bachelor W/ Loam Lever

Saddle: DEITY Speedtrap / Stealth

Pedals: DEITY TMAC / Platinum