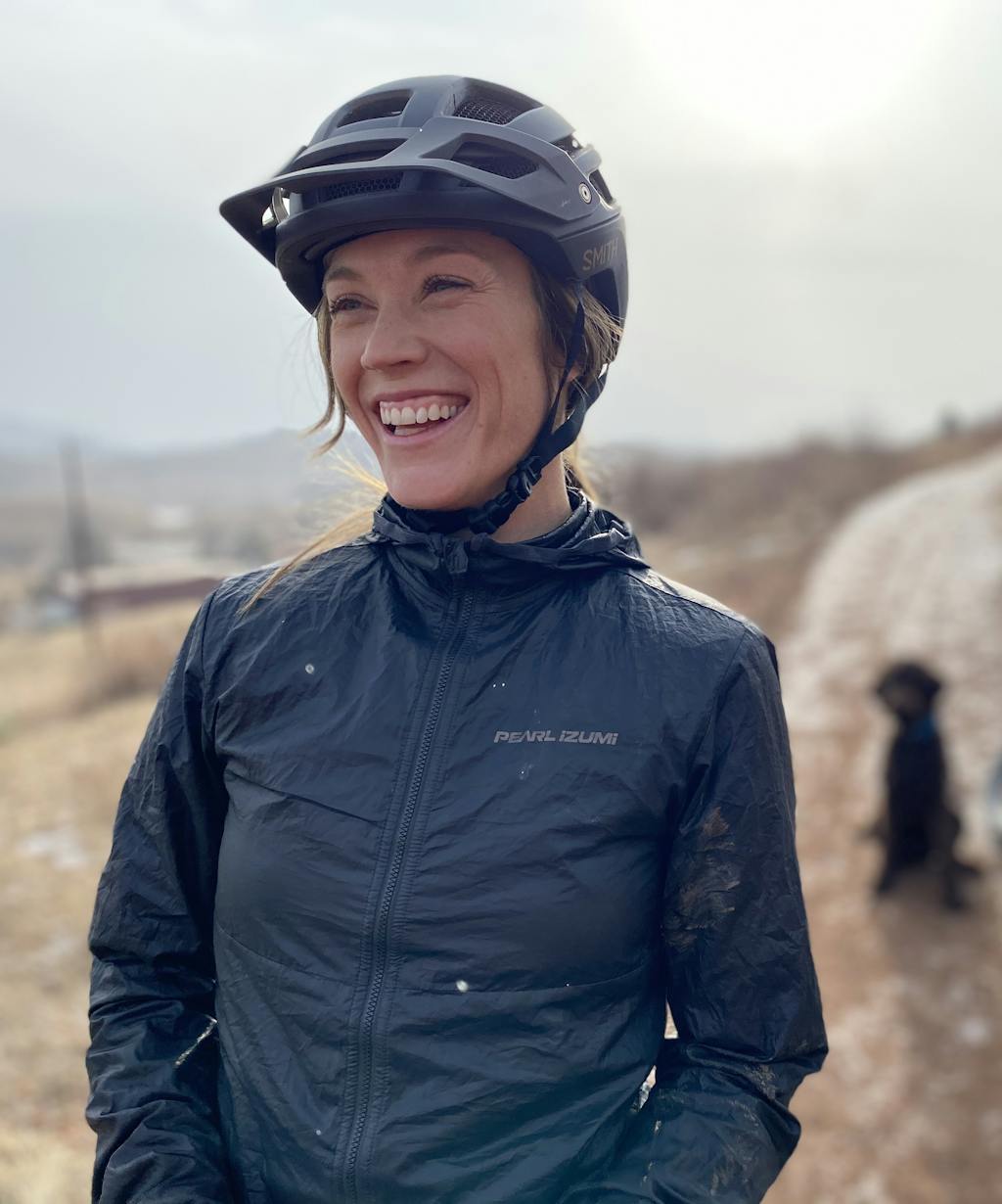 Britt
Greer
Adventure/Coach/Racer
Based in Golden, Colorado. Britt Greer is dedicated to getting more women on bikes. As the Director of Women's Programs at COMBA, she's developed a series of events aimed to support, grow and empower the Colorado lady shred community. Since 2015, she's been a lead coach with VIDA MTB Series, helping women confidently push past their comfort zones. When she's not hosting events or coaching, Britt races pro in local enduro circuits, mostly to force herself out of her own comfort zone. Having lived in both Spain and Argentina for year long stints, Britt has a deep rooted passion for travel. For her, there is nothing more soul-fulfilling than exploring the world via unsullied trails and experiencing disparate and meaningful human connections.
FAVORITE TRAIL
Lithium, Greens, Whole Enchilada and the unknown excitement of any new (to me) trail
SURPRISING FACT ABOUT ME
I'm horrified of heights & a master of food caches
WHAT I ALWAYS ORDER FOR THE TABLE
Chips and guac!!!
FAVORITE VINTAGE YETI
A.R.C. because so many athletes crushed on that clunker in the 90's!
WILDEST ANIMAL ENCOUNTER ON TRAIL
My front caliper blew up at the top of Lithium on Teton Pass - pads & pistons popped out leaving me to finish the ride with just my rear brake. A giant moose came leaping over the trail and it's rear hoof brushed my front tire. I crashed, but luckily missed a moose collision by a millisecond.
Accolades:
Coach @ VIDA MTB Series and Grit Clinics
Director of Women's Programs at Colorado Mountain Bike Association
Founder of the COMBA Women's Program
Pro-level enduro racer ... though I don't take this (or myself) too seriously :)
Ambassador/Athlete for; Yeti Cycles, PEARL iZUMI, Clif Bar, WTB, and Deuter
Britt's Kit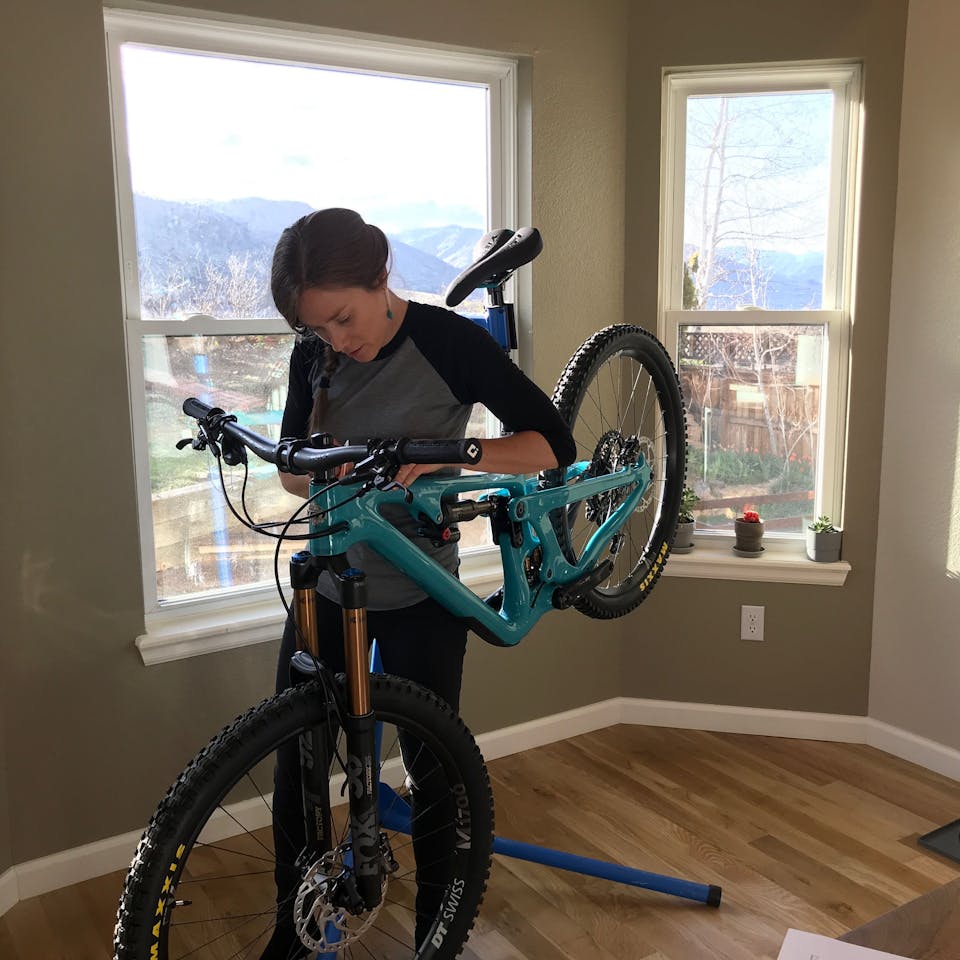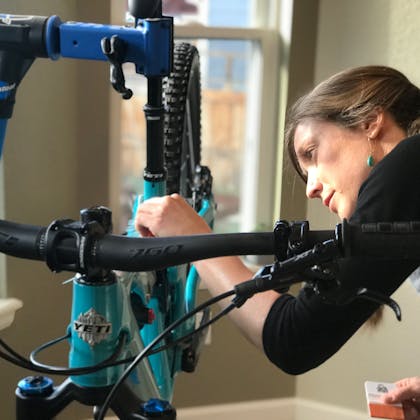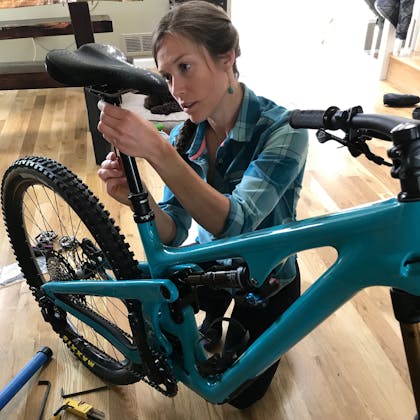 Kit Details
Frame: SB140 Small
Fork: FOX Factory 36
Shock: FOX DPX2
Drivetrain: Shimano XT
Brakes: Shimano XT
Wheels: DT Swiss M1700
Tires: Maxxis
Seatpost: FOX Transfer
Handlebar: Yeti 760
Grips: ODI
Frame protection: Uplnd Stoke