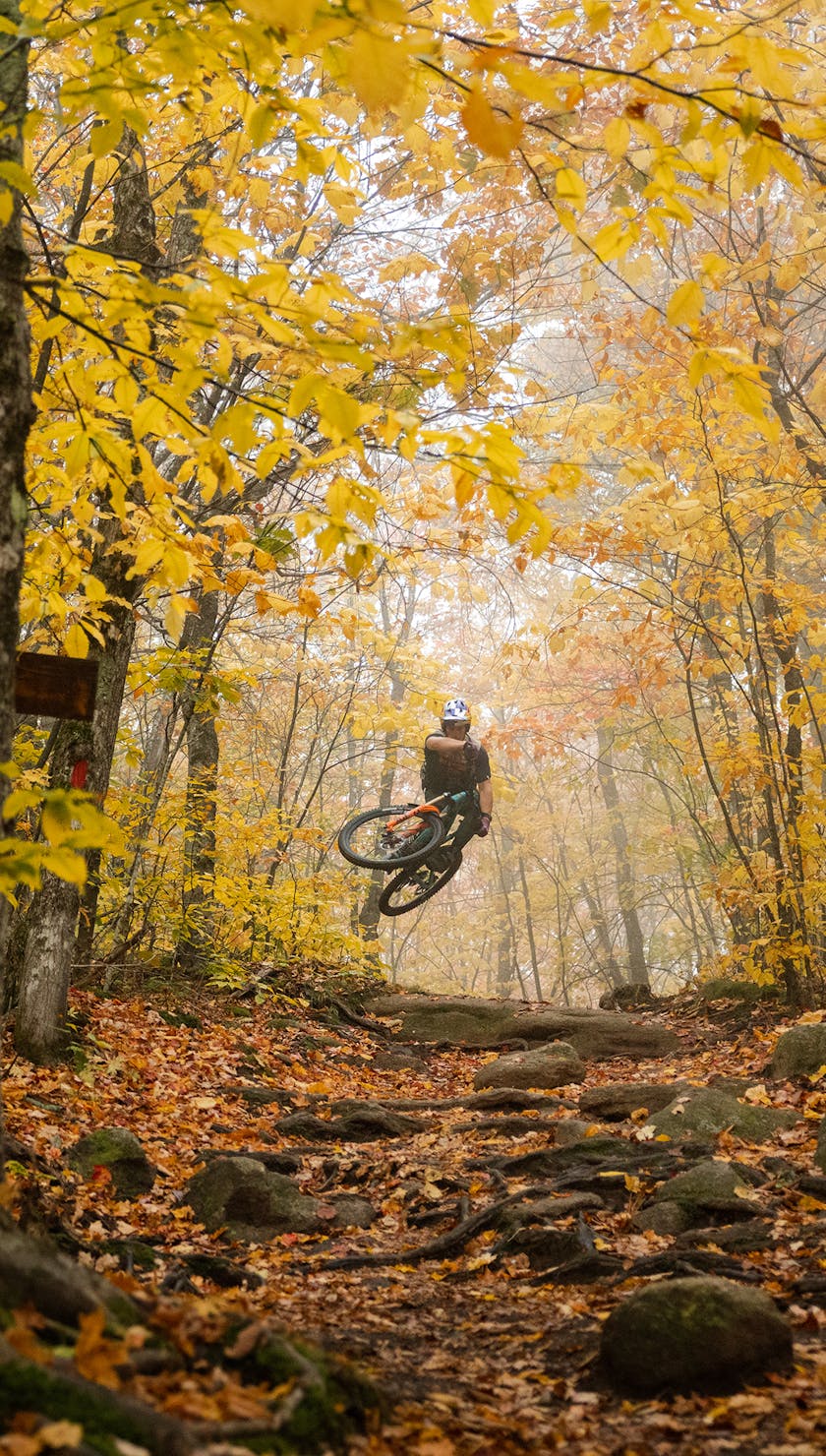 stories
Roots Run Deep
'RICHIE'
When it comes to the Yeti Cycles heritage and people who have helped build the Turq legend, Richie Rude is as close to the top as it gets. He was not the first, nor the last, but Richie Rude has been a part of the Yeti family for over a decade — 12 years to be exact, and we have grown instep, transitioning from DH to Enduro nine years ago. So, yeah, when it comes to Richie and Yeti Cycles, Roots Run Deep. 
Passion 
The first thing you might notice about Richie is his passion for riding bikes. No, scratch that — you'll first see how quiet he is, like, super quiet. If you're lucky, you might get him to crack a smile. Hot tip from Jared Graves: make a fart joke. Beyond that, you'll find someone who just really loves bikes. And this has pretty much always been the case. Following the lead of Richard Rude Sr., Richie quickly took to the bike, creating ramps, berms, and drops in his New England backyard. 
Richard and Karen kindled that fire, and their son quickly found himself amongst the top riders in the sport, winning the UCI DH Junior World Championship in 2013. Despite his success in DH, Richie made the call to stick with Yeti, Jared Graves, and lead mechanic Shaun Hughes to give Enduro a go. The rest is history.
"Surrounding yourself with the right people is key. From the team staff to a mechanic, it can really be important when it comes down to it. Yeti has always felt so welcoming and share my passion for racing."  

Richie Rude
One thing is clear: put that kid on a bike in literally any situation, and he is in his element, whether it's between the tape on the world stage, coaching local groms, or jibbing in the trailhead parking lot. 
To date, Rude has amassed 30 podiums, totaling 19 wins, and 2 Enduro World Series Titles.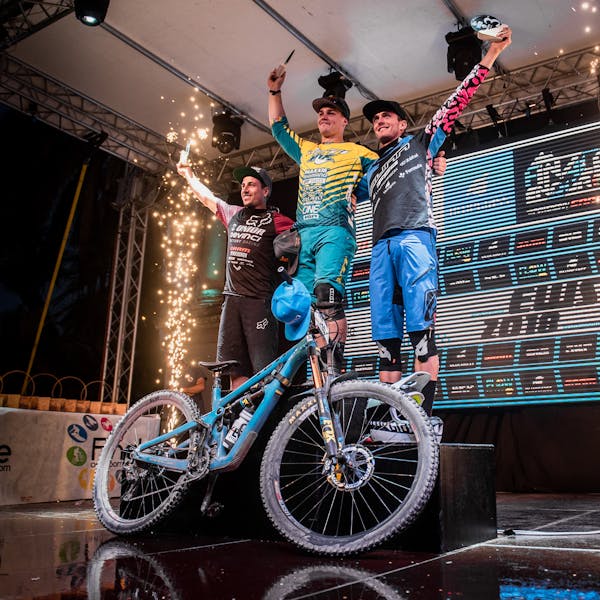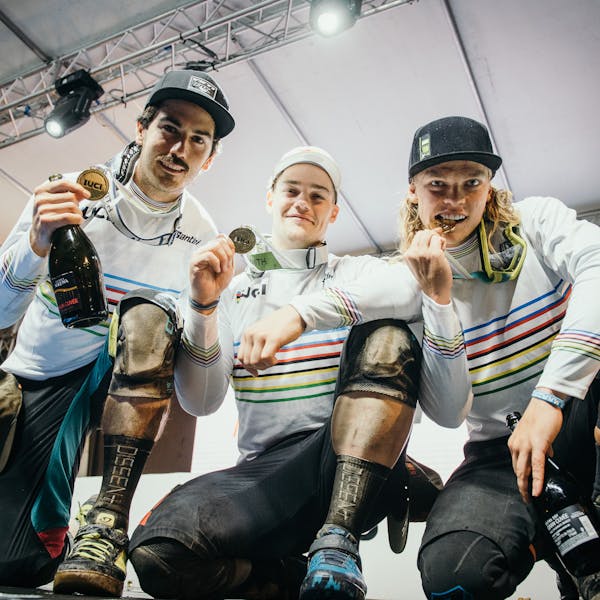 These are the days you train for 
The 2022 season began with Rude and Melamed battling neck and neck for the top spot leading into Whistler — a location that has garnered big wins or mid-pack finishes for Rude. The last time he raced there was in 2019, when he ran away with the lead and put 55 seconds on the field. Jump to 2022, Jesse and Richie were first and second going into the final stage, where a mechanical set Richie back to 93rd place on the stage and 44th on the day. Shortly after, Rude laid the hammer down in the final two stages at his home mountain and won the Burke EWS amongst his family and friends. The very next weekend, Rude lost his 21-second lead at Sugarloaf when a crash on Stage 4 led to a fractured shoulder blade. Nerves are good. That's how you know you care.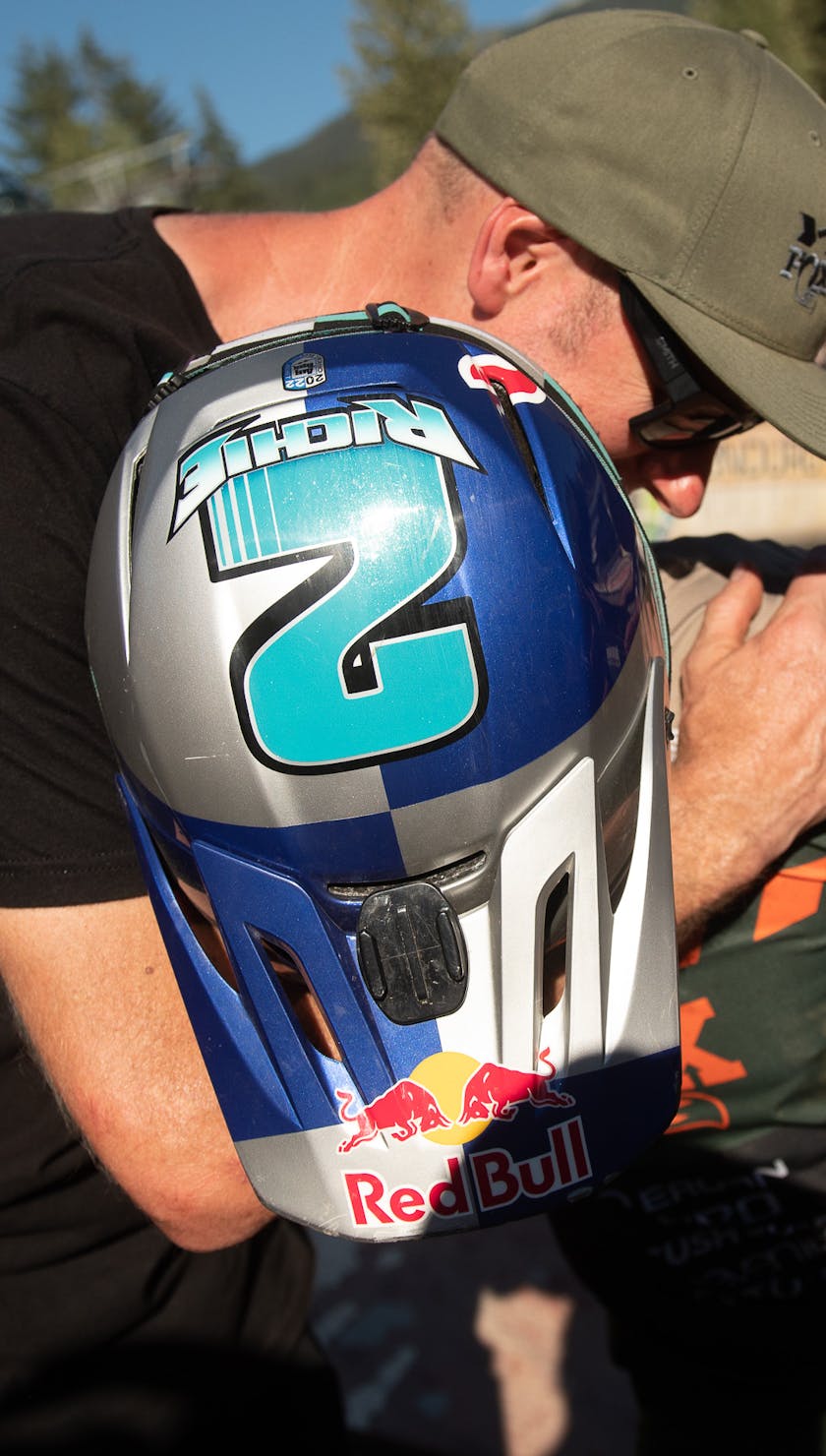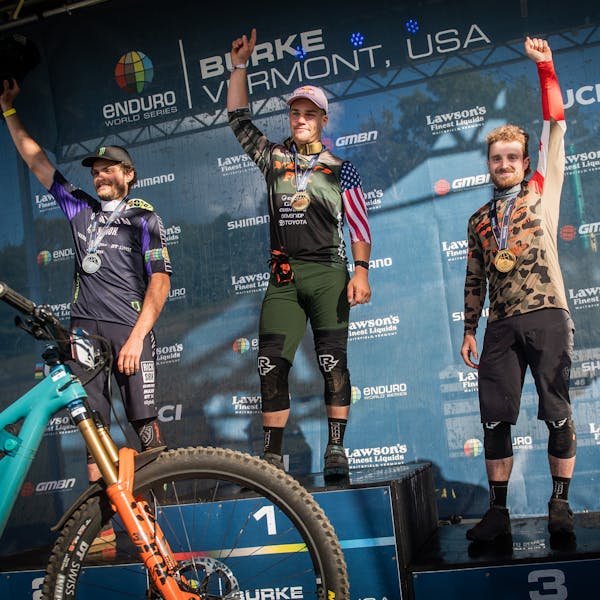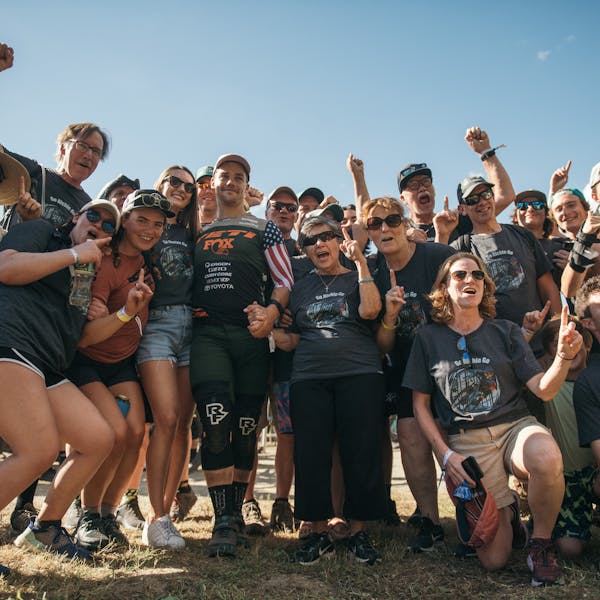 The last few years have been wildly successful for Rude, but after two consecutive second place overalls in 2021 and 2022, yet a thirst remains for the chance at a third title.  
Where would I be now? 
Silly season, aka team rumor time, aka contract season. There are so, so many factors involved in choosing your racing team. Of course, Rude's longtime friends and Yeti staff, Hughes and Graves were a major factor in staying put but after nearly a decade of racing Enduro, the potential for a new challenge was a massive draw. And so began the conversation about bringing back a bike we have long retired.  
After the dust had settled on contract negotiation, Rude has signed on with Yeti Cycles through 2025 and a DH bike was once again born. 
"When Richie mentioned he wanted to race DH again, our whole product and engineering team rallied around a single goal – create a bike that makes Richie faster. We didn't talk about the cost, or even how many we could sell, we simply created the fastest bike we could. We're stoked to be part of Richie's journey to race DH again." 

Chris Conroy
"It's been humbling seeing Yeti work hard to bring a DH race bike to life without compromise. After leaving the sport almost ten years ago it's exciting to get the opportunity to be involved with another Yeti Special Project.  Racing enduro over the past decade has been really fulfilling, but I am eager to explore DH again. I want to push myself at higher speeds and get in tune with that DH mentality again and ideally bring those benefits over to enduro. When it comes down to it, I just want to get on a DH bike again and have some fun."

Richie Rude