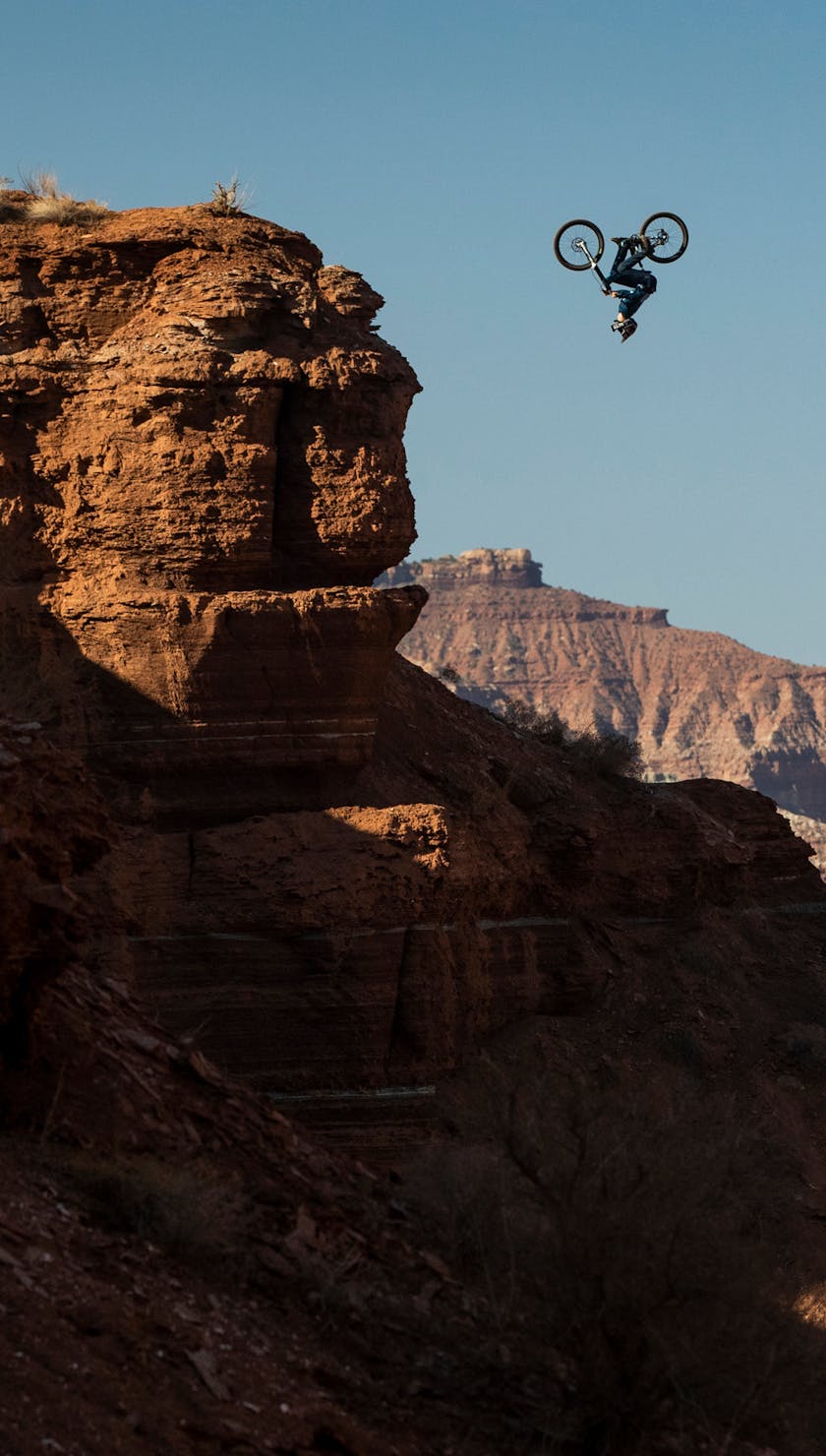 stories
Riding Off Cliffs
!WARNING!
This film is not a shred-it. It's a real story beyond the social media facade about a passionate crew of riders who live the Freeride life. Yes, a few beers were drunk, but not on send-it days, so relax.
Is there one moment that defines an athlete's direction, or rather years of consistency and dedication? Reed Boggs is living proof that a boy from the flatlands of Ohio can make all the right decisions along the way that eventually lead him to the largest stage that freeride has to offer. "Mindset is everything, I believe it's 90% mental. When I put my mind to something, I make it my main priority." Reed moved his entire life to Hurricane, UT, to turn small gains into massive progressions to eventually bring him to his first Rampage podium. There is a calm, humble confidence that radiates from Boggs. When he said he wanted to prove a point this year, we knew he was going to simply because he believed it so absolutely. 
Mindset is everything, I believe it's 90% mental. When I put my mind to something, I make it my main priority.

Reed Boggs
2019 - Boggs pitched a project to filmmaker, and longtime Yeti Creative partner, Craig Grant, following him as he prepares for the largest flip he has done to date. As the project eventually kicked off in 2021, Reed was listed as an alternate for Red Bull Rampage. In what would've been kismet, shortly after Reed teed up that flip, he got the call that he had been waiting for. Boggs was on the roster and Rampage bound.  
What was originally meant to be a film about Reed pushing his boundaries on an individual trick, turned into so much more than that as he went from an alternate at Rampage to placing third amongst some of the most legendary names in freeride. 
You might wonder what drives someone to free-fall off cliff faces in the desert, especially at such high stakes. But it is all relative for Reed, who has trained and practiced for moments like this his entire life. But it can't be all serious all the time - the scary shit is well mixed with friendships forged in the desert, beers, and river dips. It is all about balance, on and off the bike. 
So, grab yourself a cold bevvie, some popcorn, and a couple friends to watch Reed Boggs in his feature film, Riding Off Cliffs, Directed by Craig Grant.