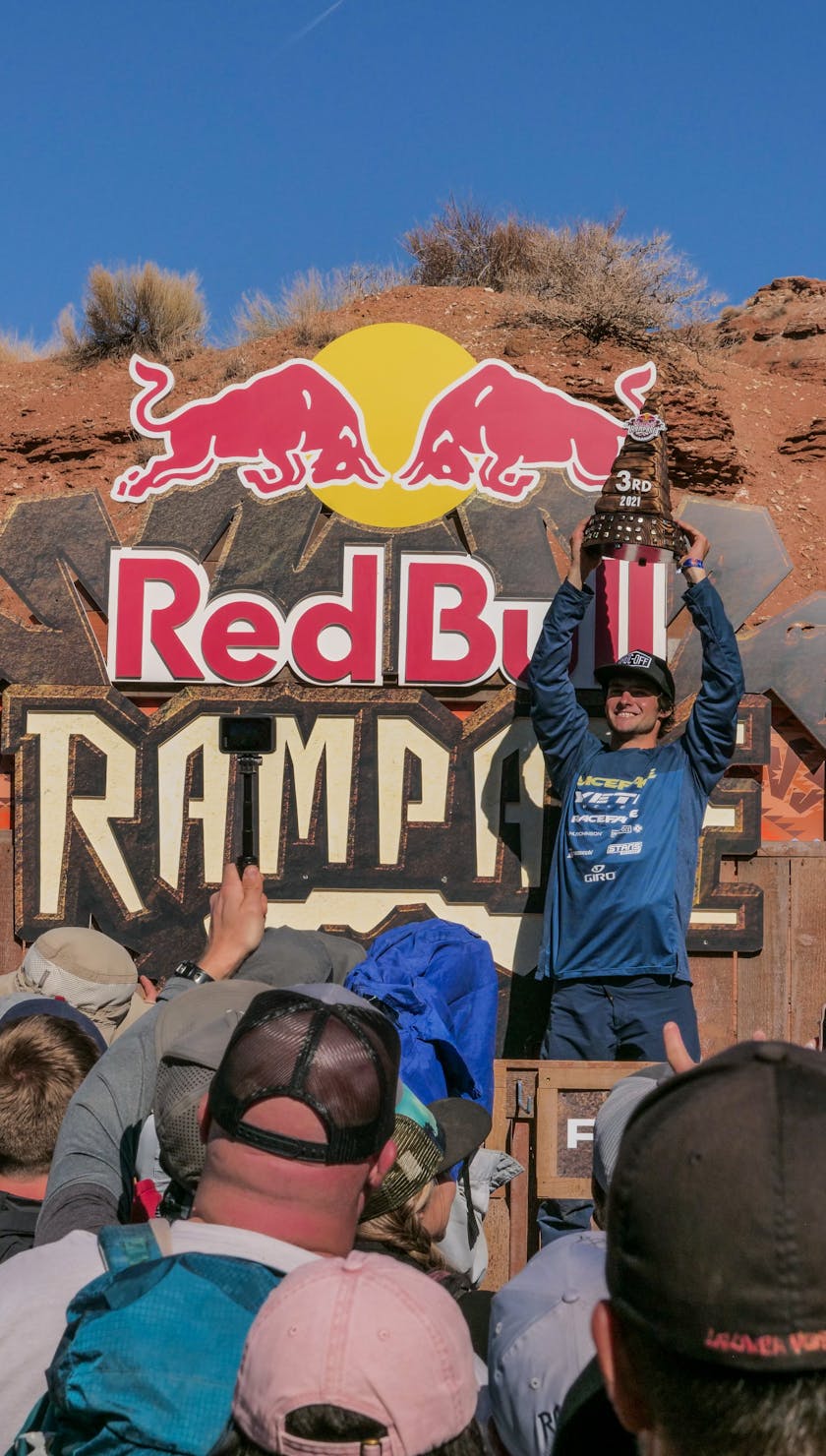 stories
MAKING A
STATEMENT
Doubt has a debt to pay. Athletes and non-athletes alike use the power of visualization as a tool, among many, for a reason. "Mindset is everything. I believe it's 90% mental out there. When I put my mind to something, I make it my main priority." Reed has been working toward this moment for years. This Ohio boy moved his entire life to Hurricane, UT, to turn small gains into massive progressions to eventually bring him to his first Rampage podium. There is a calm, humble confidence that radiates from Boggs. When he said he wanted to prove a point this year, we knew he was going to simply because he believed it so absolutely.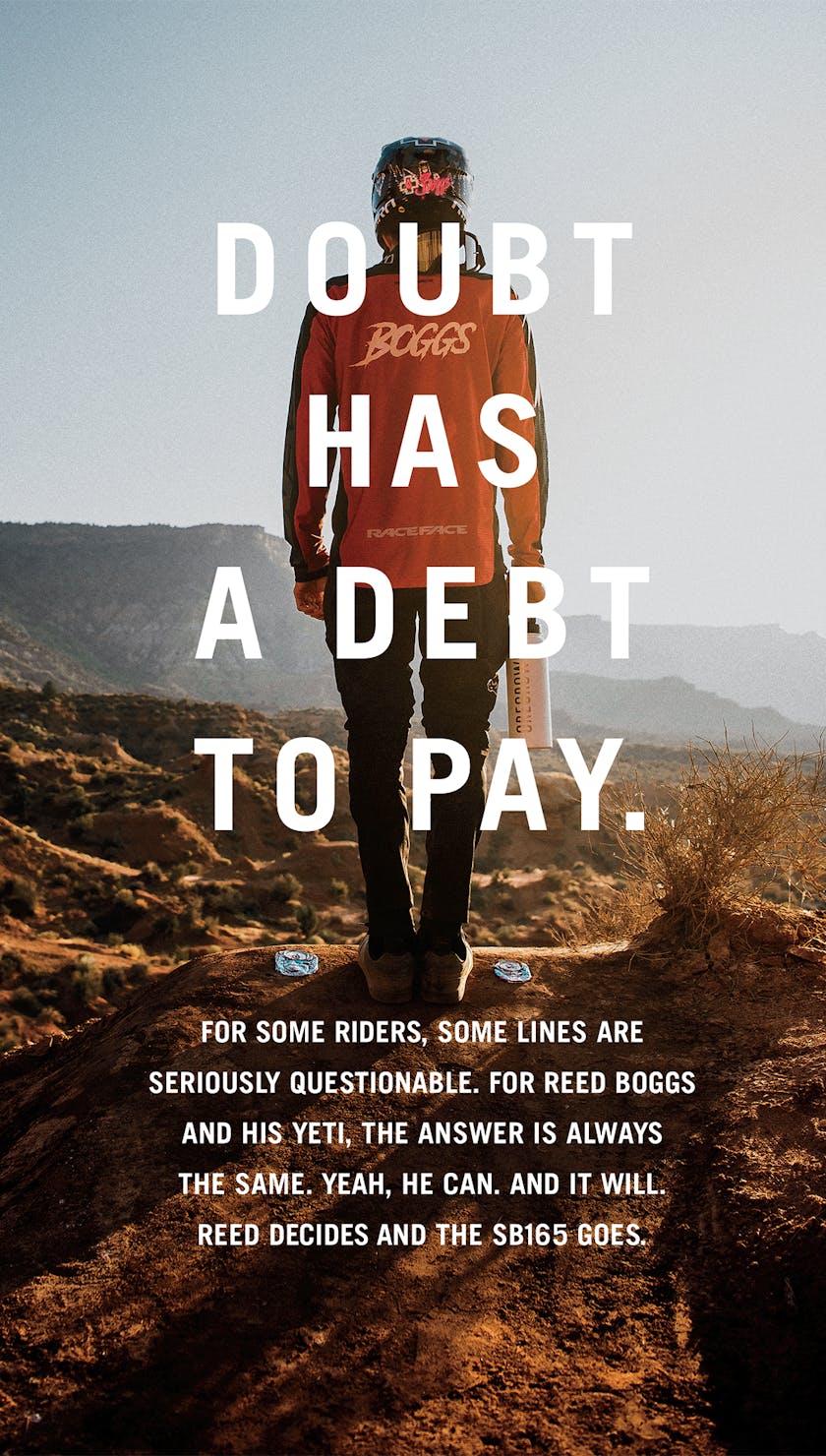 Boggs' first foray into Rampage was in 2019 where he earned his invite through his win at Proving Grounds. He placed 11th at Rampage that year – meaning he was not guaranteed a spot the following year.  
The lineup for the 20th Red Bull Rampage was announced, and Boggs was listed as an alternate. Although discouraging, hope was not lost. Reed kept doing Reed things – he continued to push his personal limits with harder tricks and bigger drops. Cut to: it's two weeks until Rampage, and Reed has still not gotten his bid. "Moments after landing my biggest flip yet, I got the call that I'm in Rampage." It's on.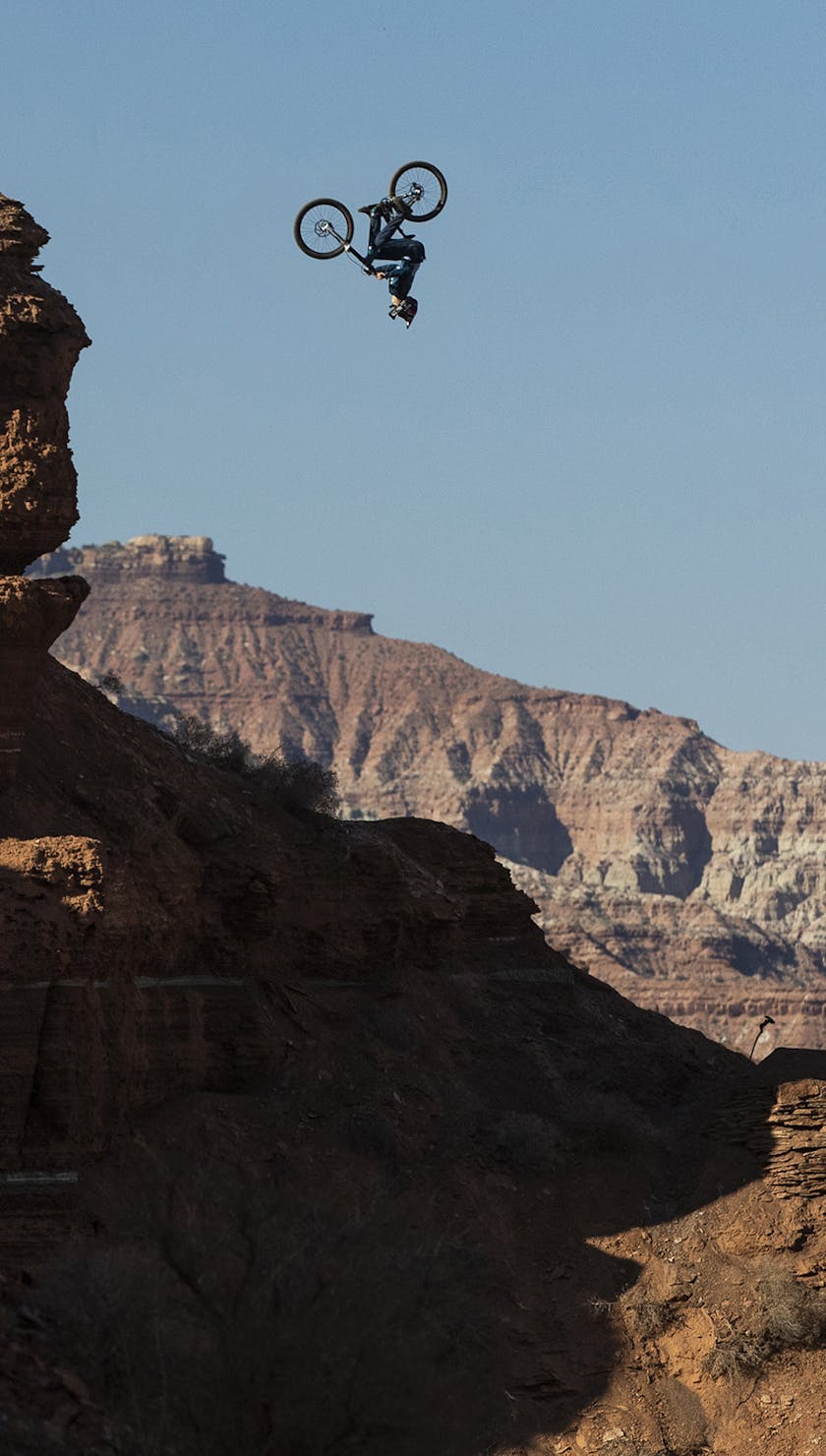 Come scope-day, everyone heads lookers-left. Reed, after studying lines of years past, sees potential on the far-right ridge – 'Reed's Ridge' it has since been dubbed. Choosing a solo line (not sharing with any other competitors), Reed and his two builders, Ian Carpenter and Alan Mandel, have a long road ahead of them – constructing a run from top to bottom alone. Builders are given two weeks to complete their line, practicing and making any changes along the way. Reed and his crew were building until the very last moments. Fellow UT build crew of Jaxon Riddle stepped in to help Reed and his team finish the final jump that he was not even able to attempt until the day of Rampage. "It is a huge responsibility; I could be building a Rampage winning line or the something that hurts my friend" – Alan. The comradery of the riders, builders, and everyone involved is palpable. Although everyone wants the top spot on the box, Rampage is about much more than winning. This event pushes the boundaries to its furthest edges, redefining every year what is possible with bigger hits and jaw-dropping style. This, however, does not come without cost. Many life-changing injuries are incurred At Rampage, so the stakes are high.  
The morning of Rampage, Reed is feeling confident. He knows what to do; he has done it hundreds of times in his head. "It is everything that I have been practicing for and working for this entire year. Everybody is hungry, but it is going to come down to who rides the best, the fastest, and who is having the most fun on their bike. And I think that is me."    
His first run started off promising; he was stomping everything he planned to do up until the flat drop 360. A slight over-rotation resulted in a blown rear tire, and just as he was about to hit his last section, his run was over. A quick wheel and tire swap and he was ready for round two - Alan and Ian at the pits, walking him through what happened in detail that only his best friends, who are intimately familiar with Reed and his riding style could do. "Slow it down. You just over pulled a bit. Stay stationary and relax. You did it once, you can do it again."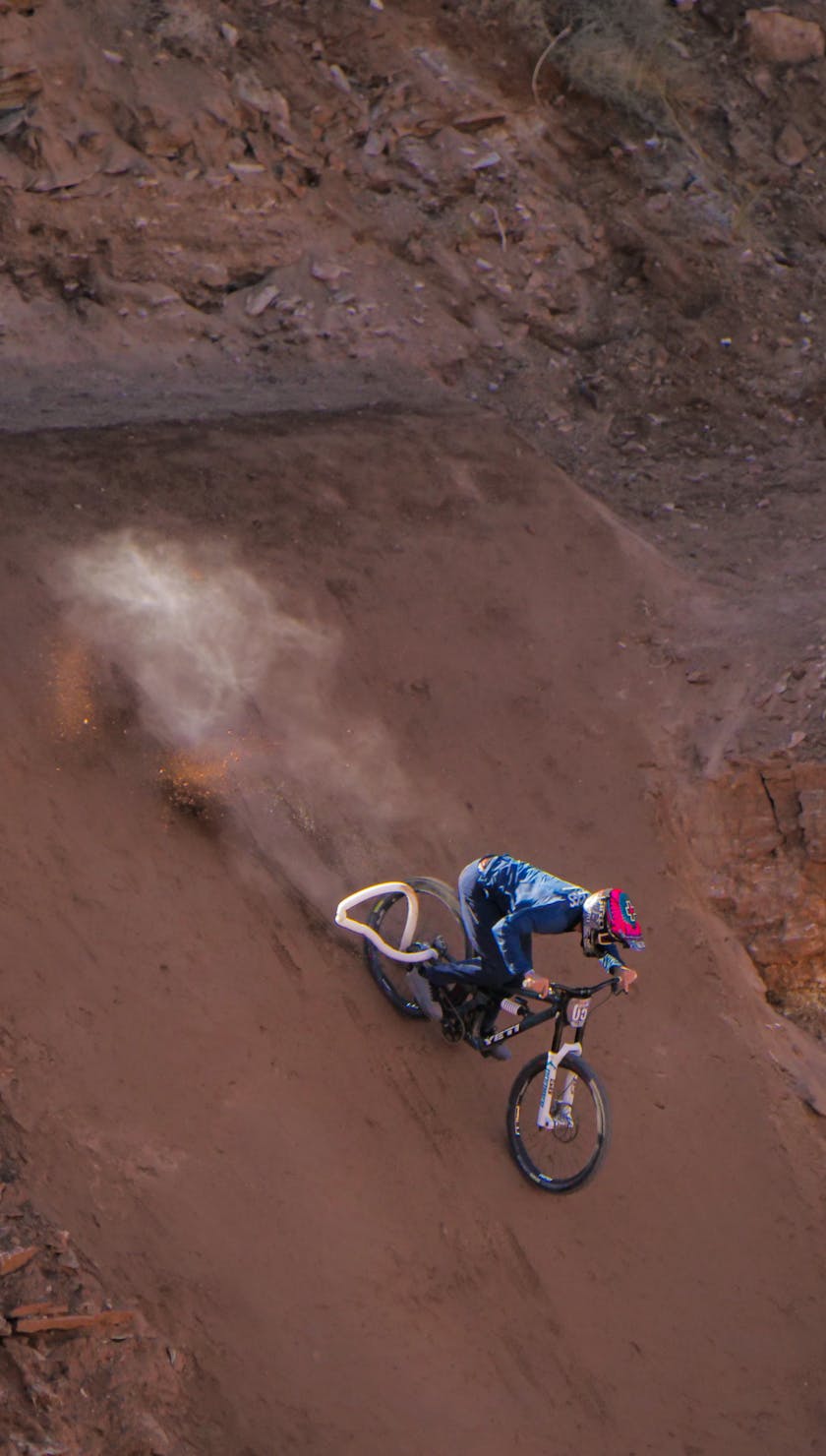 One more run. One more chance. "When you're in the gate, you flip the switch, and it's game on. When they countdown, three, two, one, everything goes silent in my head, and everything falls away. Full focus mode. Stay calm and trust that this is what you have been practicing for. It's just another day on your bike."  
Hit, after flip, after drop. Reed nailed everything, and he knew it. His energy and emotion could be seen and felt by everyone on the way to the corral. That is the feeling of knowing you did exactly what you set out to do. Pure elation. Reed climbed up to second place, but there were still some legends that were yet to take their second run. After the dust settled, Reed earned third place overall. "This year is a statement. I just want to prove to these guys that I deserve to be in the mix."  
Boggs is no longer a name that you will find on the alternate list. After his podium this past weekend, Reed has officially arrived on the freeride scene and has proved to everyone that he is not to be overlooked.  
Photos - Sterling Lorence, Ethan Bradshaw, Garret Davis, and Josh Conroy
This year is a statement. I just want to prove to these guys that I deserve to be in the mix.

Reed Boggs