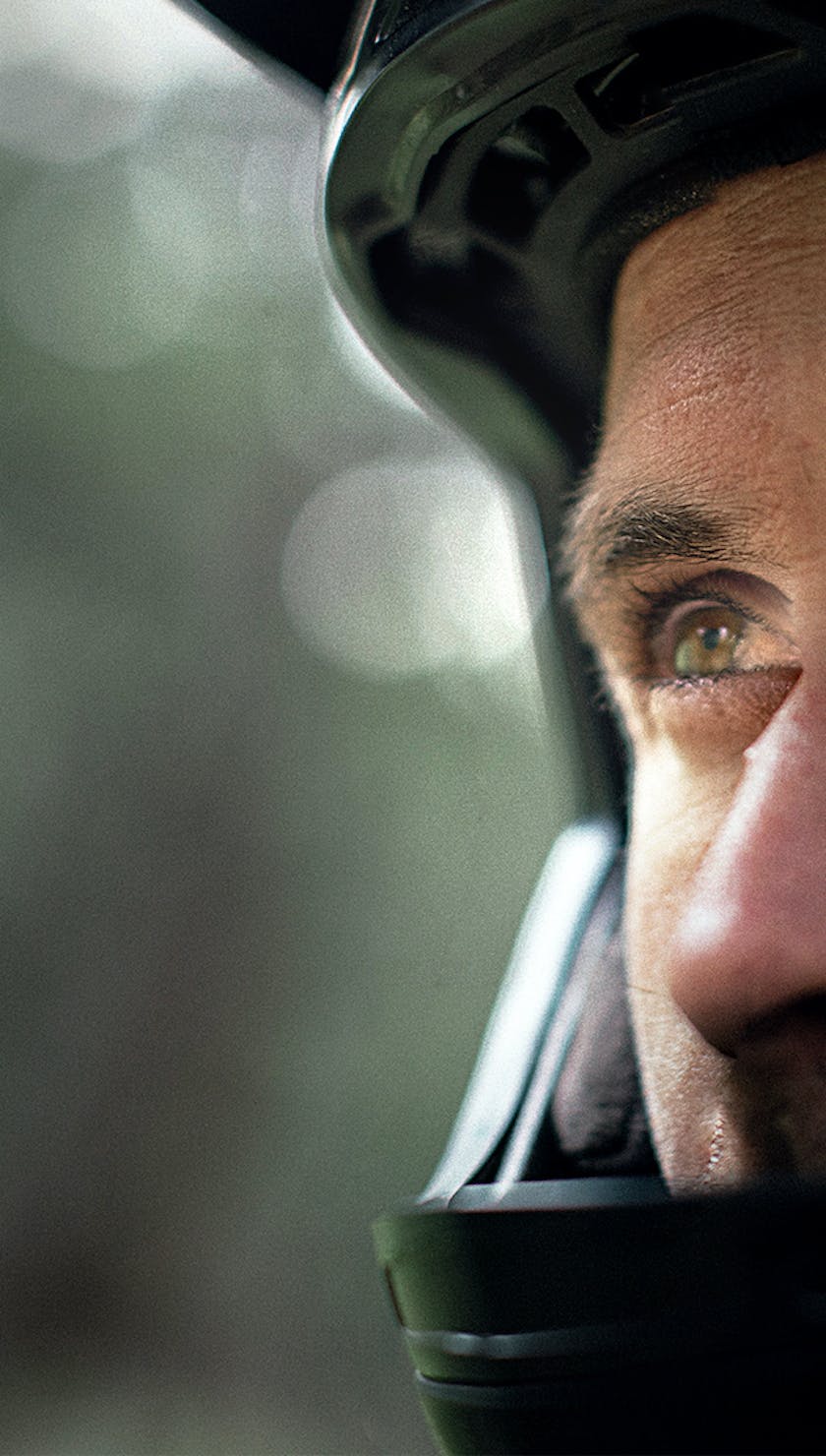 stories
JARED GRAVES:
A BLOODY LEGEND
Cue the sheet cake and gold Rolex. Grubby Graves is retiring.
Jared Graves raced what would be the last race of his professional career this past weekend at the Australian National Championships in Tasmania, Australia. While he originally sought out to take the XCO title, a crash on the first lap took him out of the race early, "I came to win, and I wasn't going to be happy with anything other than first," Graves said shortly after pulling from the race.
But he wasn't going to retire without a podium and the next morning he lined up for the Short-Track event, and decided he was going to win. Jared took the lead from the start and fought off the competition wire-to-wire, claiming the Short Track Elite Title – his tenth Elite Title over five disciplines. As Jared always says, "the next good day is just around the corner."
"I'm stoked to go out on top and I'm excited for the next phase of my career with the Yeti crew"

Jared Graves
Graves first came to Yeti in 2005, a time when the company was twelve people strong – we pushed each other and literally grew up together. United in the quest to create the best products in the industry, we worked hard to fuel his speed and talent. He directly influenced iconic models like the 303 DH, 4X full-suspension, DJ, Special Projects BMX, SB66, SB6, SB150 and countless other products. 
"It's almost impossible to overstate how much Grubby has influenced our program, He always knew what he needed to go faster and our engineering team was committed to make product to get him on the top of the box."  

Steve Hoogendoorn, Yeti Cycles CTO
Grubby is a once in a lifetime rider, but his character, work ethic and disarming Aussie charm elevate him beyond a great rider – he's a great person and we're proud to have him on our program. Jared is a juggernaut in almost every discipline he attempts and may very well be one of the best racers ever to bolt on a number plate.
"Jared's work ethic and competitive drive are legendary, and we're excited to have him continue to mentor our young racers and work with our product development team, He's mentored some of the best in the sport – Richie Rude, Sam Willoughby, Kasper Woolley, and even a young Jack Moir, who raced for Yeti back in 2013, benefited from his wisdom." 

Chris Conroy, Yeti Cycles CEO
"Jared's mentorship over the years has had an invaluable impact on my career, my riding, and who I am as a person. I remember looking up to him in the early days of my racing career, and to have had the opportunity to work so closely with him has been an honor. While I will sorely miss racing with him and watching him between the tape, I am eternally grateful for the lessons I've learned from him and the friendship we share."

Richie Rude
As Jared was racking up wins in several disciplines, he became clinical about his race craft, and shared this skill with younger riders looking to go faster. His mentorship played a pivotal role in creating the tiered Yeti development team that has created some of the best riders in the sport. One of the most notable being Richie Rude. Richie and Jared became fast friends based on trust and competition.  
Mentee became a force and the year after Graves won the Enduro World Series overall, Rude displaced him to claim his first EWS Overall.  
"I owe my Career with Yeti to Jared. He trusted my skills and knowledge with his bikes from my first race with the team at the '09 World Champs in Canberra (which he won 4X). He has taught me things about bikes that I would never have learned otherwise. He's become one of my closest mates, and I'm honoured to have worked with him for the past 13 years. I look forward to being a part of his career into the future as he continues with the Yeti Cycles team. Congratulations on an incredible career."

Shaun Hughes
Graves is one of the best riders in our storied lineage and sits beside the likes of Tomac, Furtado, Giove, Rockwell, Streb, Rennie, Kintner, Rowney and many others before him.  
Grubby, here's to your legendary career (raising a bottle of Bundy), you're a bloody legend and we couldn't be more stoked for the next chapter.