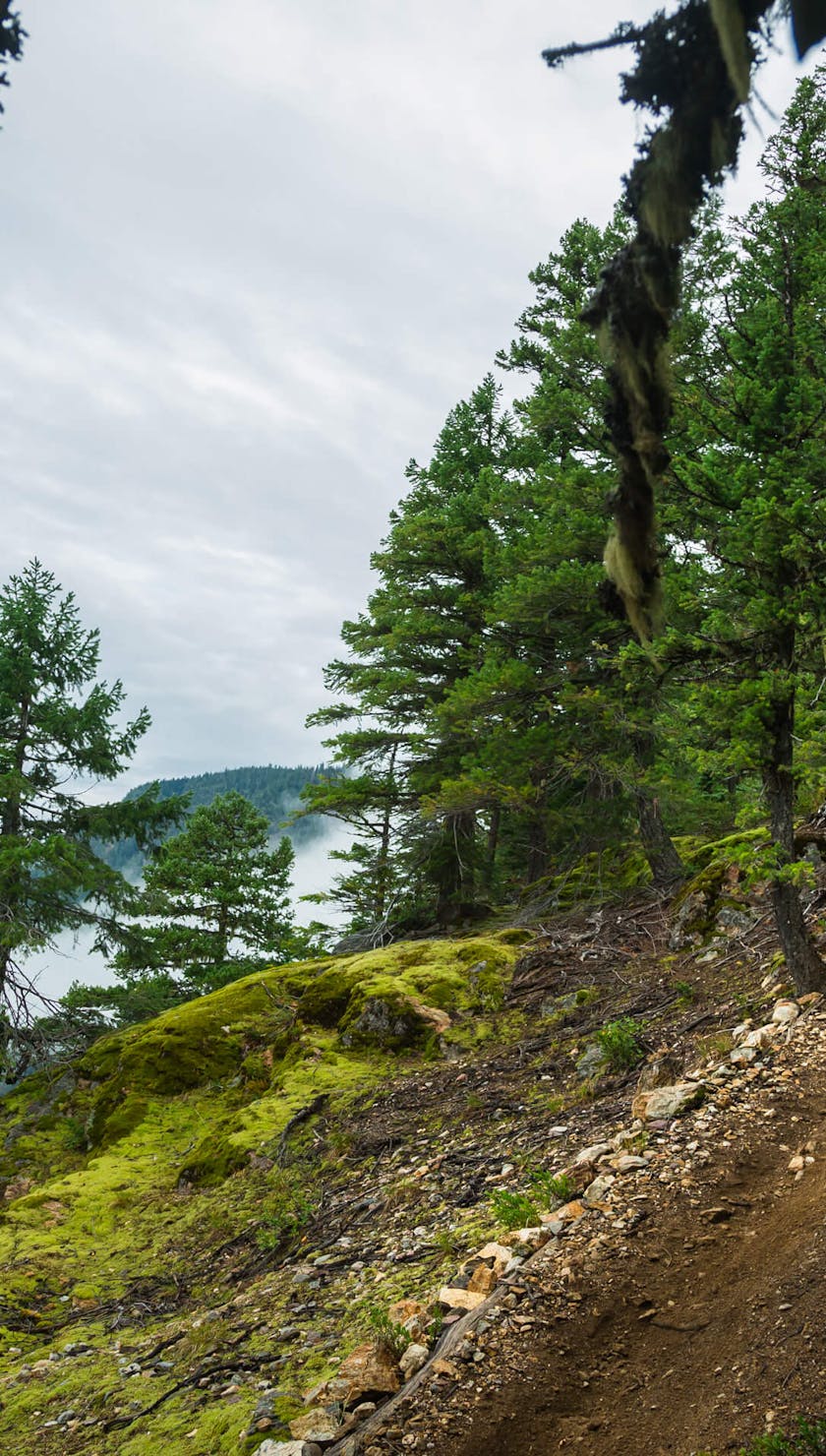 stories
DEEP IN THE
KOOTENAYS
VENTURING INTO UNFAMILIAR MOUNTAINS AGAINST ALL COMMON SENSE FOR THE PURE THRILL OF IT.
There are core experiences that define a mountain biker. Like venturing into unfamiliar mountains to find amazing trails chiseled into the landscape, and then pushing your limits, against all common sense for the pure thrill of it. These experiences are woven into the psyche of every mountain biker. We traveled deep into the heart of the Kootenay mountains searching out unknown trails and fresh loam.
IF YOU ARE DROPPING 4,000 FEET THAT IS A PRETTY SOLID DESCENT. IF YOU ARE DOING THAT ON ONE LOAMY TRAIL TO THE NEXT, IT IS UNREAL.
If you are dropping 4,000 feet that is a pretty solid descent. The riding in Nelson was so good top to bottom, we did not even branch off and do everything that was up there. The network is so fast and well developed you could spend the whole summer riding and not hit the same trail twice. Funny thing was we just ending up riding the same trail over and over. Each evening we would catch the 5pm local shuttle for one last rip top-to-bottom.