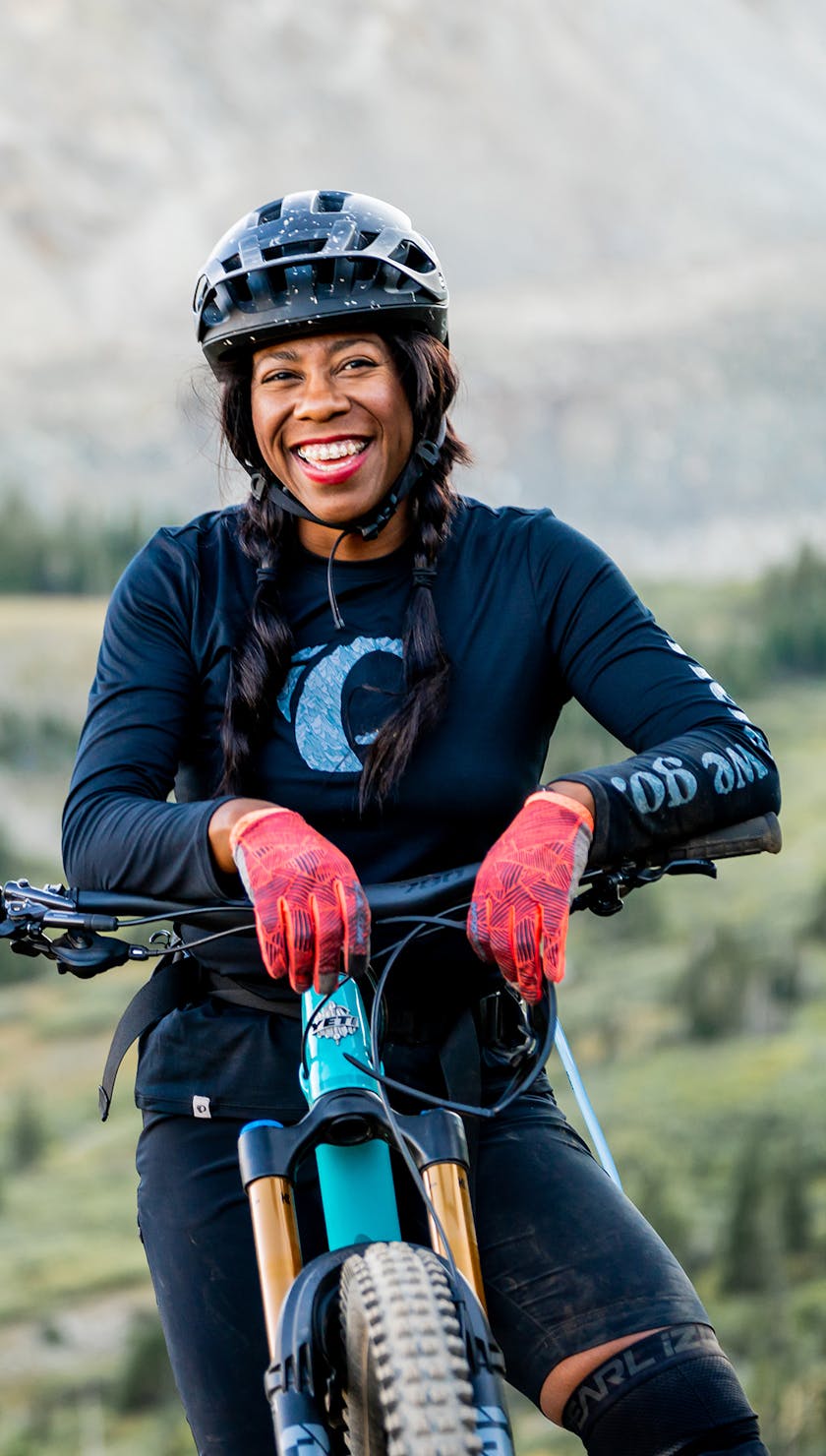 stories
Brooke Goudy -
A Space For All
My greatest happiness comes from introducing others to mountain biking and working to remove barriers to create a space for all.  

Brooke Goudy
I remember my first mountain biking ride four years ago.  I rode this local beginner single track trail with a punchy uphill.  My lungs burned as I approached the end of the climb.  My tires lost traction as I got closer and closer to the top.  I pulled over to the side to catch my breath often, and watched in awe as everyone else effortlessly cruised past me.  Every time I made it to the top I celebrated with the biggest smile that reflected the joy of my accomplishment.  I made it, and I was able to reap the rewards of my hard work— a breathtaking view of the beautiful Rocky Mountains and a ripping descent worthy of the climb.
That was the beginning and that same trail is where I take riders to introduce them to their first days on their bike.  I get to see in them that same joy and feeling of accomplishment. I hope for them that those trails become the same healing grounds that they became for me. 
This year I climbed and descended nearly 200,000 vertical feet and put in over 3,000 miles.  I found myself on some of the most beautiful, challenging, and remote trails. I felt the power of knowing that I can do hard things.  Mountain biking has forced me to push myself to unimaginable limits.  It allows me to see in myself an incredible level of resilience and strength that I carry with me off the trail.  I want to share the healing power that cycling brings to my life.  I love riding bikes, but my greatest happiness comes from introducing others to mountain biking and working to remove barriers to create a space for all.