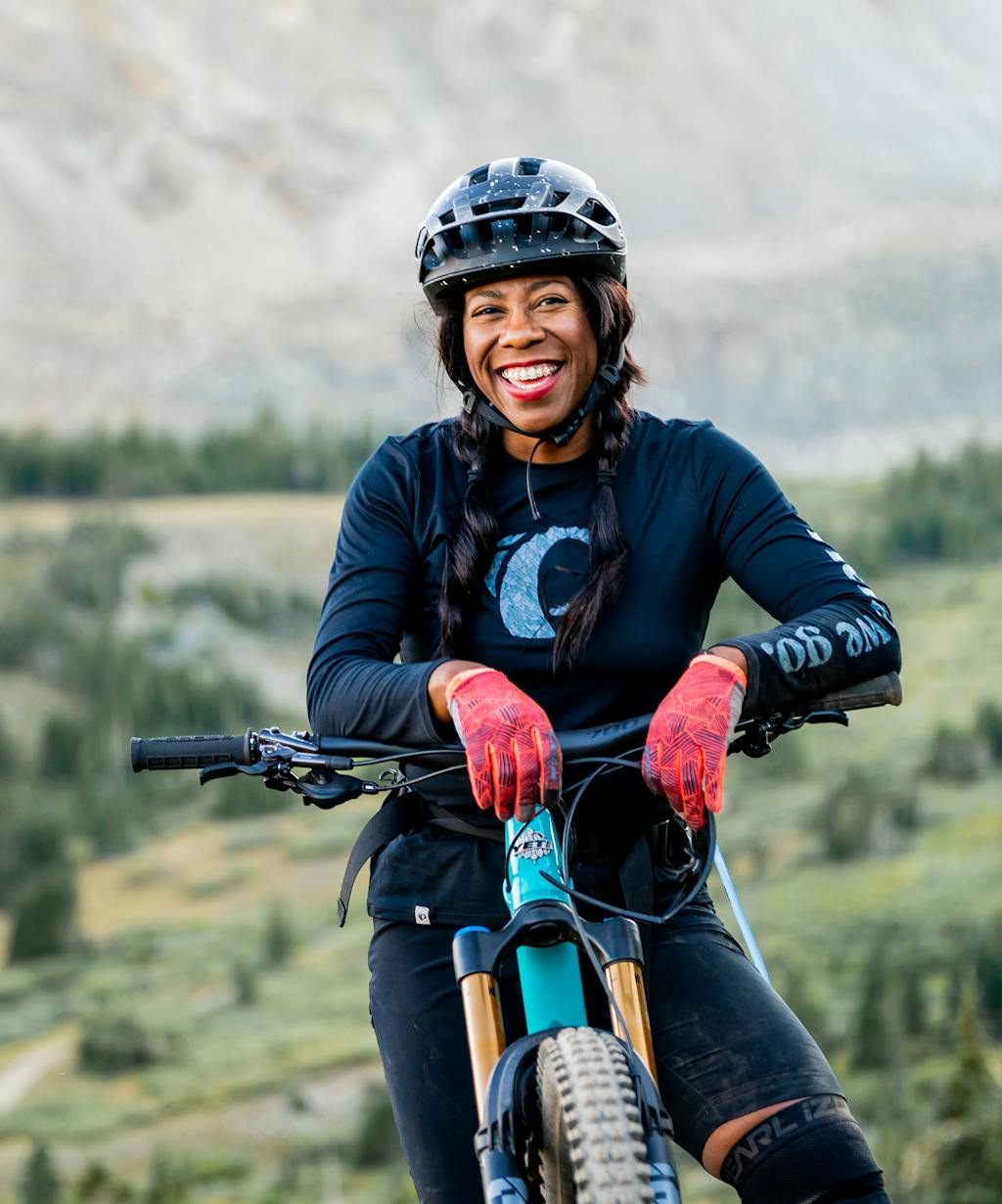 Brooke
Goudy
Adventure
I love to ride, but more than that, I love to introduce the joy of cycling to women. I am a co-leader of Black Girls Do Bike Denver and a high school mountain bike coach. As an ambassador for VIDA, I co-lead an Impact committee that works to ensure we are eliminating barriers to make mountain biking more inclusive, equitable, and diverse. I'm obsessed with going downhill. I have ridden on some of the most beautiful and amazing downhill trails in the world. My favorite was being able to shred in the French Alps last year. I am in love with my local trails, and Crested Butte, Fruita, and Salida (Monarch Crest Trail) are just a small sample of where I love to go with my bike. This summer, I am reconnecting with the land and testing my resilience by riding the Great Divide Mountain Bike Route, over 2,700 miles with over 200,000 feet of elevation gain and loss. It's going to be a great season!
SURPRISING FACT ABOUT ME
I trained in high school and college to become a professional classical violinist.
WHAT I ALWAYS ORDER FOR THE TABLE
French Fries
BIGGEST RISK YOU HAVE TAKEN
Moving from Alabama to Colorado. Best decision I ever made.
FAVORITE VINTAGE YETI
The Yeti Beti series was a great and unique way to bring a spotlight to women in mtb. Making bikes specific to women showcases and emphases a commitment to women riders. Although it has been discontinued loved that show of support.
WHAT FICTIONAL WORLD WOULD YOU LIVE IN
The Land of Oz from the Wiz. I would love to hang out and "ease on down the road with Diana Ross, Richard Pryor, Lena Horne. A cult classic worth checking out.
Accolades:
Co-Leader of Black Girls Do Bike: Denver
Coach for Boulder High MTB Team
Brooke's Kit