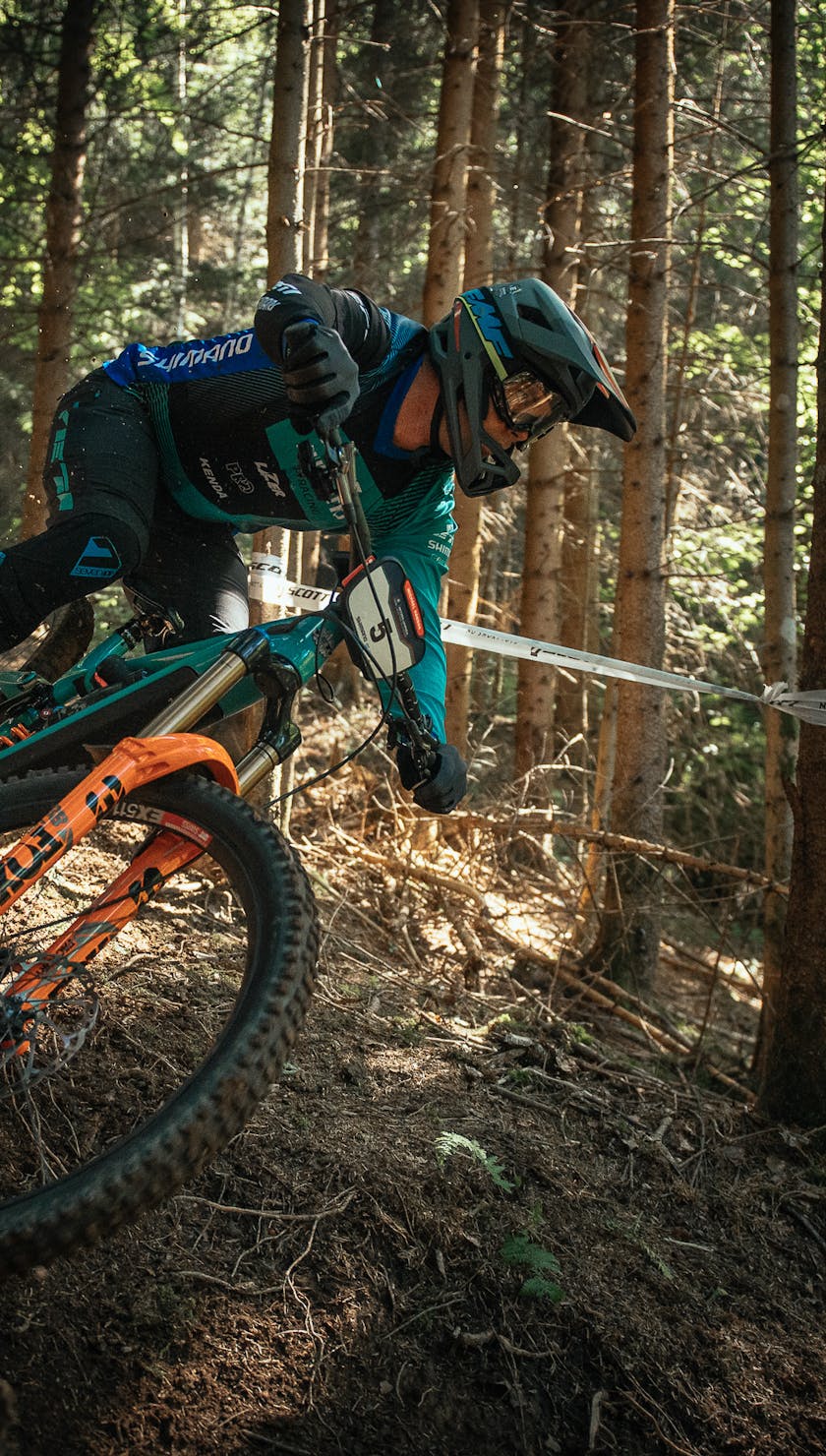 2,687M of climbing and 3,759M of descent across seven stages. A drastic change from Tweed Valley, this round held six fewer stages with significantly more time between liaisons creating a vibe similar to its pedal counterpart. Ample time to eat, address mechanicals, and chat up your mates on the climbs. 
Right off the bat, Mick Hanna dropped his chain in Stage One, and broke that chain 30 meters from the bottom of Stage Two. Despite the mechanicals, Hannah finished P8 and P10 respectively in the first two stages and claimed P4 in Stage 6. 
Still recovering from being recently ill, teammate Keegan Wright was struggling to find his pace early in the day. As the stages went on, Wright's lungs began to open, and he started to find some speed with a P5 on Stage Three. 
All that remained was Stage Seven – at 14 minutes, this one track made up about 50% of the entire time on course, and both Hannah and Wright were hoping to make up time. The clear weather had burned off and the rain began to roll in, making the rooty, limestone stage slicker than they had practiced the day prior. Mick took 13th in that stage, and Keegan 17th, rounding out their overall results of 8th and 12th respectively. 
The Yeti / Shimano EP Racing Team is eager to take what they learned at this stop and continue to build momentum in the third round of the EWS-E in Valberg in a couple weeks. See you there.