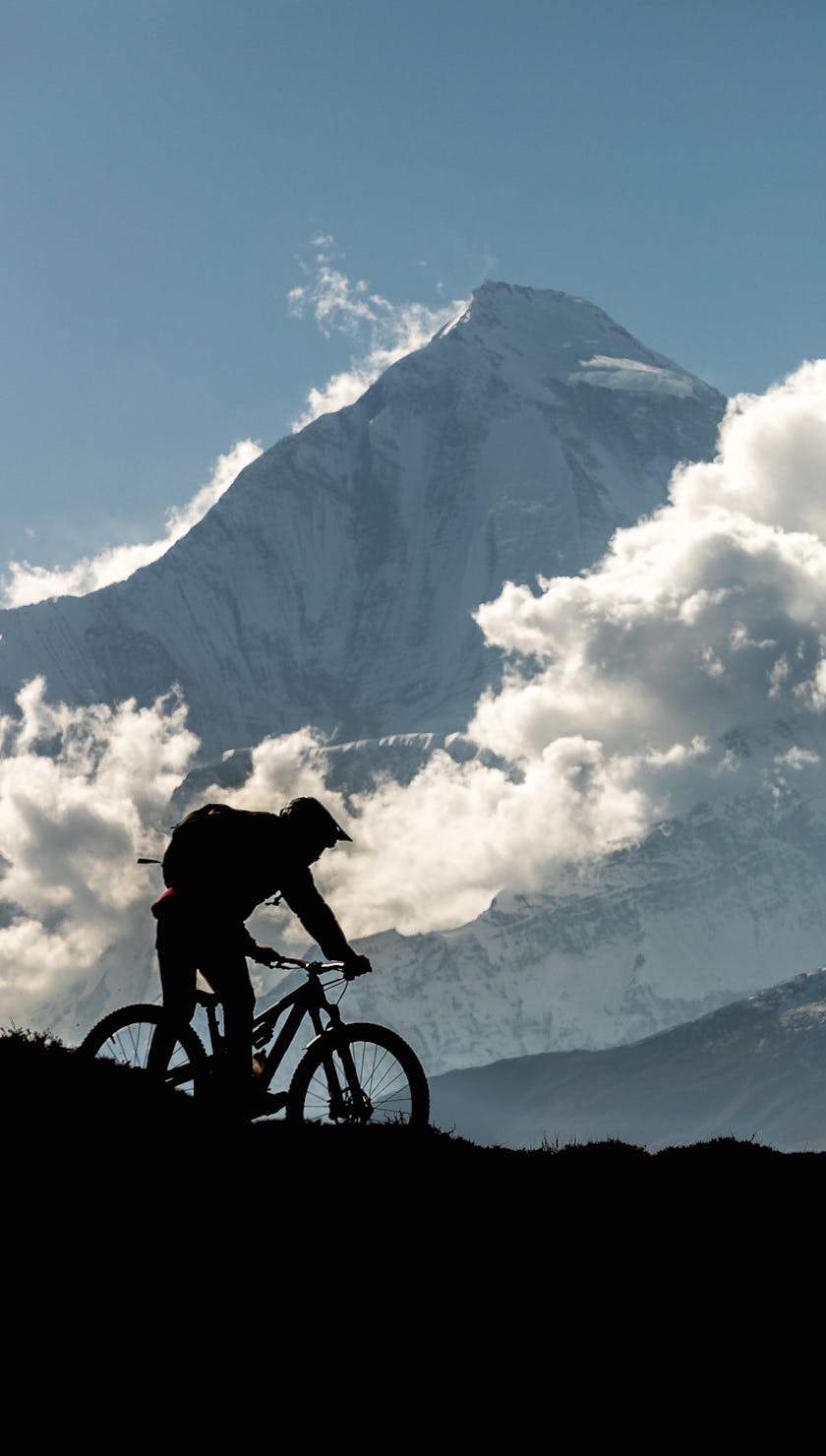 gatherings
INT'L GATHERING NEPAL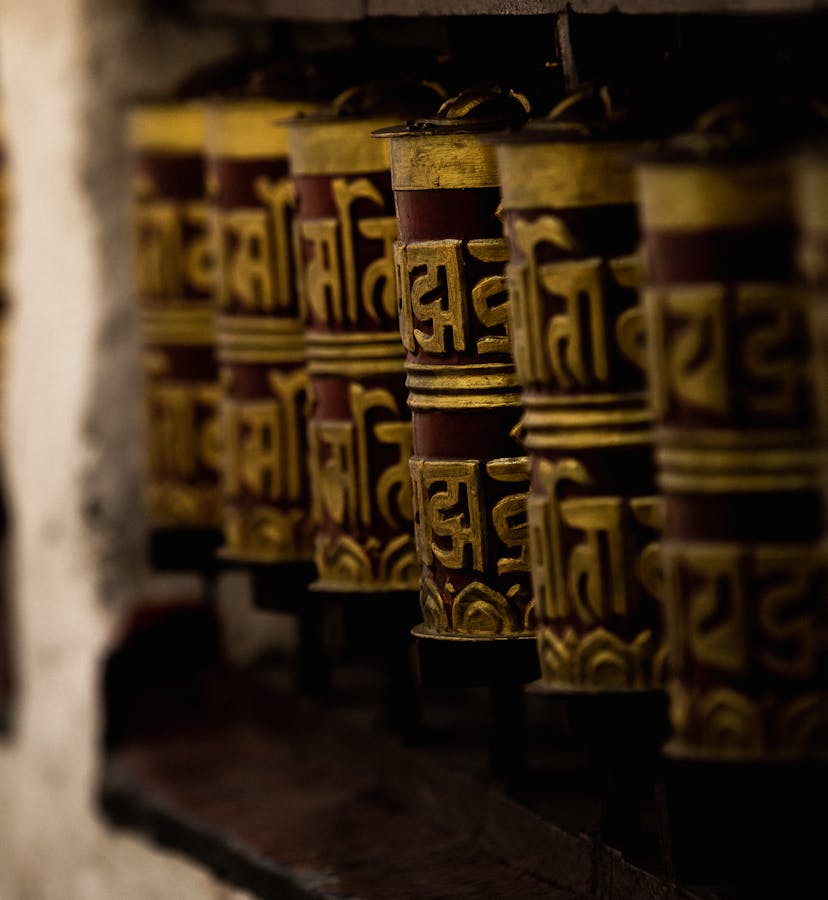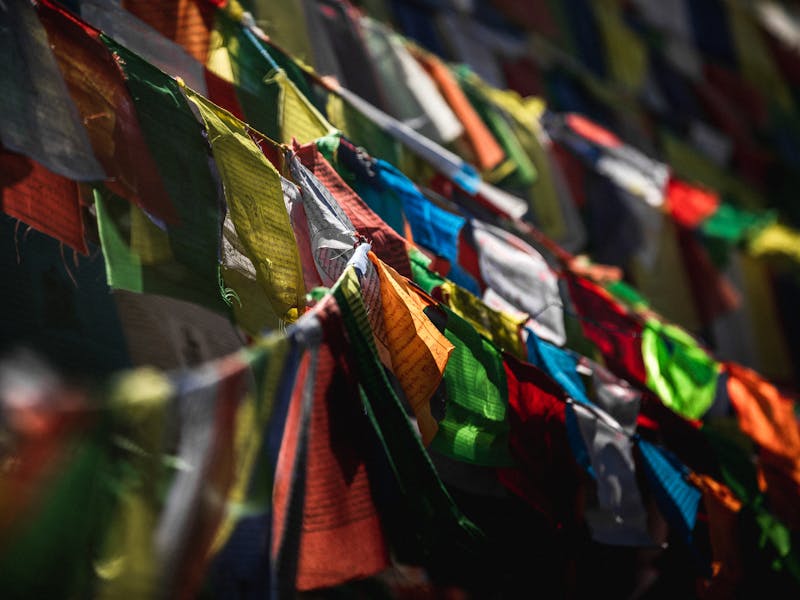 7TH INTERNATIONAL YETI GATHERING
Words by: Nat Campbell
Nepal is a special trip, not just for the draw of riding among the world's tallest peaks or immersing in the country's warm culture, but because folklore of the abominable snowman is perhaps stronger here than anywhere else in the world—the word "Yeti" itself is a Nepali one. What better place for Roots members to gather than the birthplace of our namesake? 
Road-weary travelers congregated in Katmandu, Nepal's largest and most bustling city. Most dropped their luggage to head out for a leisurely stroll around town, but for one foolhardy guest, the temptation to ride his bicycle amid the chaotic mélange of motorcycles and delivery trucks in the ancient city proved too much.  
Never ones to be outdone, those on foot managed to flag down some Rickshaws, promptly negotiated their way into the drivers' seats and began racing each other through the seemingly lawless city blocks. The shenanigans concluded with pedicabs limping, but a deal was struck that left both the Americans and Nepali smiling. The trip was off to a memorable start.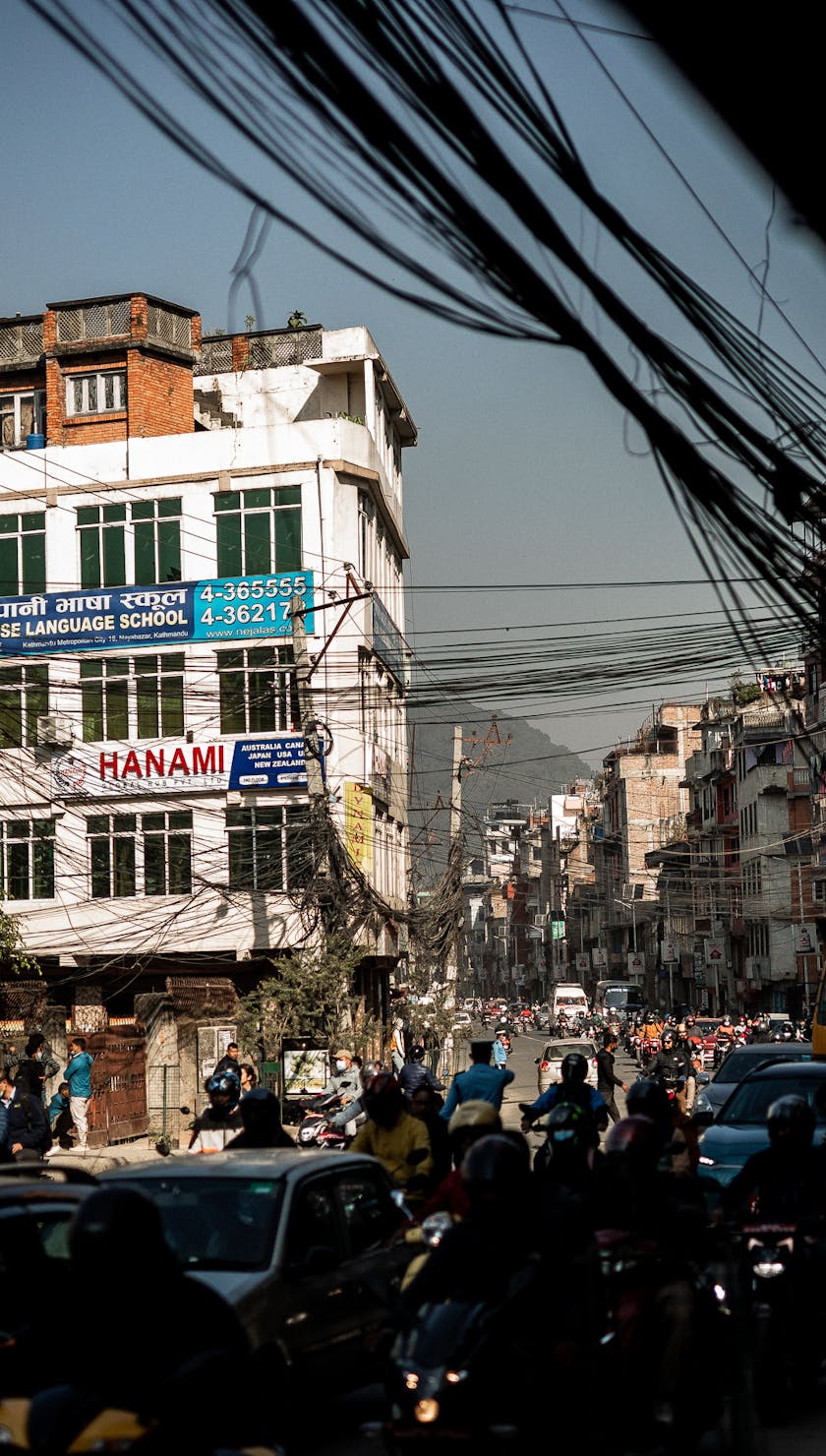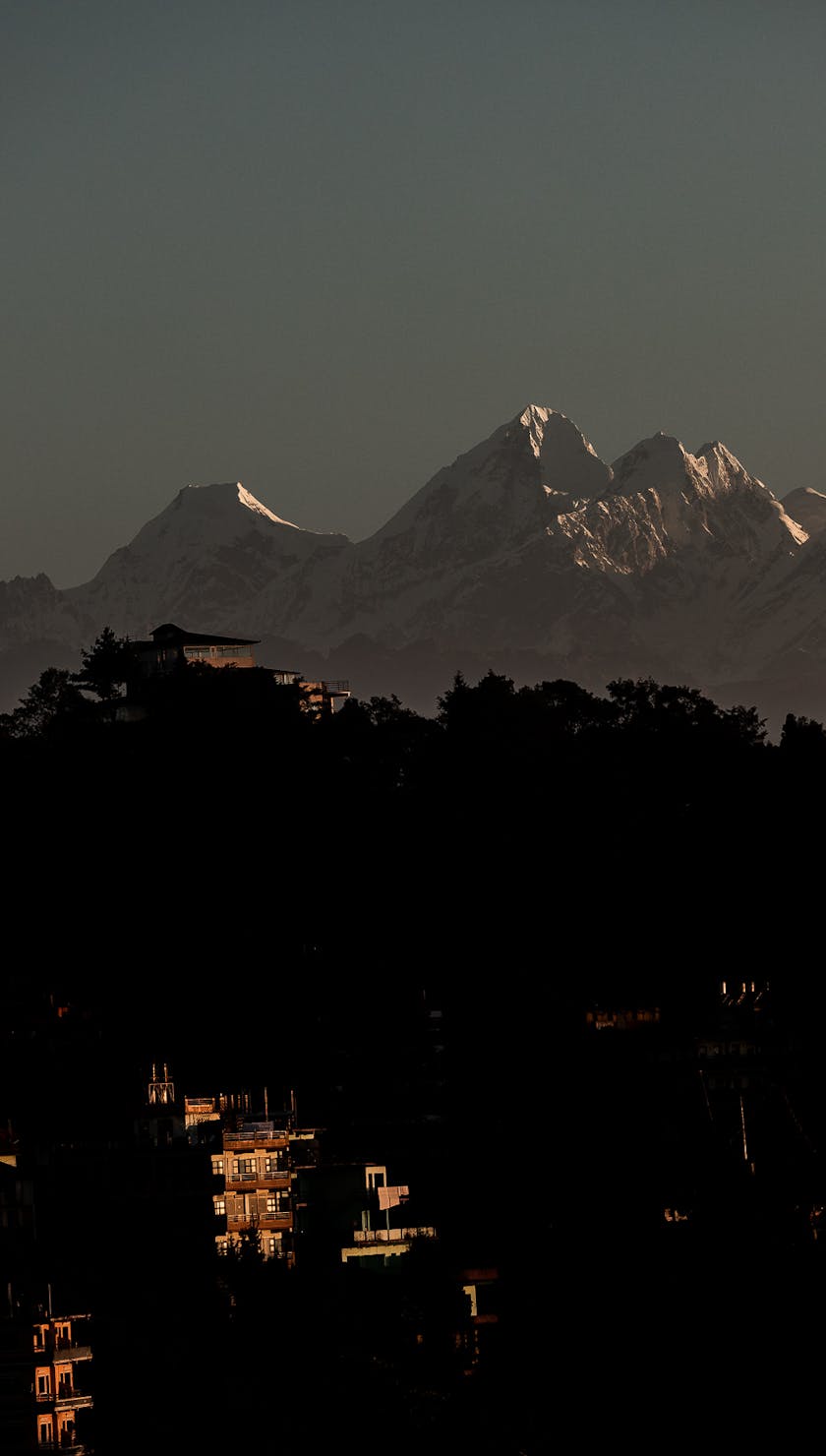 Having survived the city, our next destination welcomed crisp mountain air and views of Mt. Everest. From our perch on the ridge, we could see the steep jungled terrain that would set the stage for the next few days of riding. We ripped up and down these lowland trails, chasing and tailgating each other through switchbacks. The winding, natural singletrack felt like a real-life game of Chutes and Ladders, an analogy that was made much more literal once we began encountering actual stairs—steep, ancient rock steps built on trails all over the country.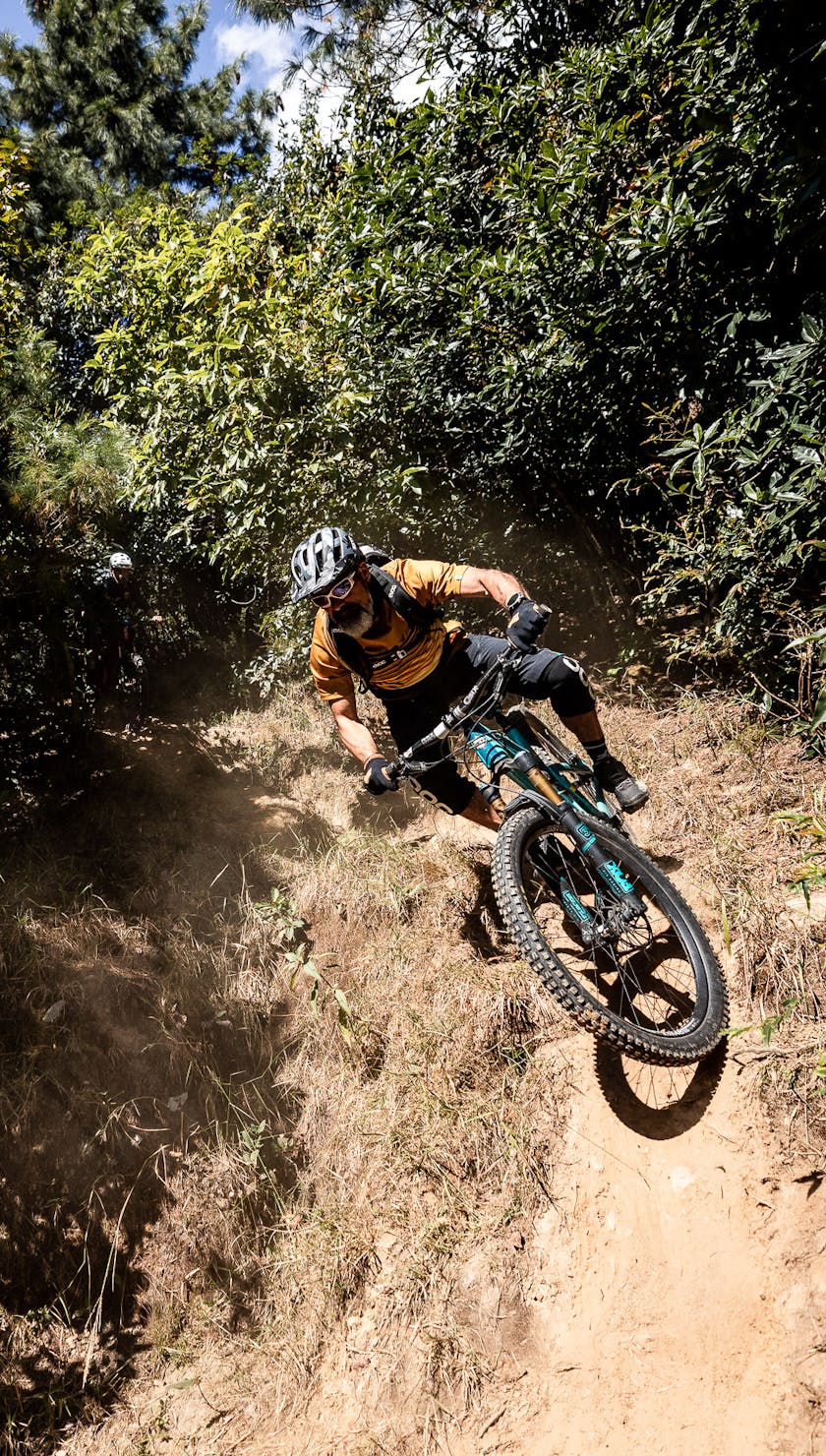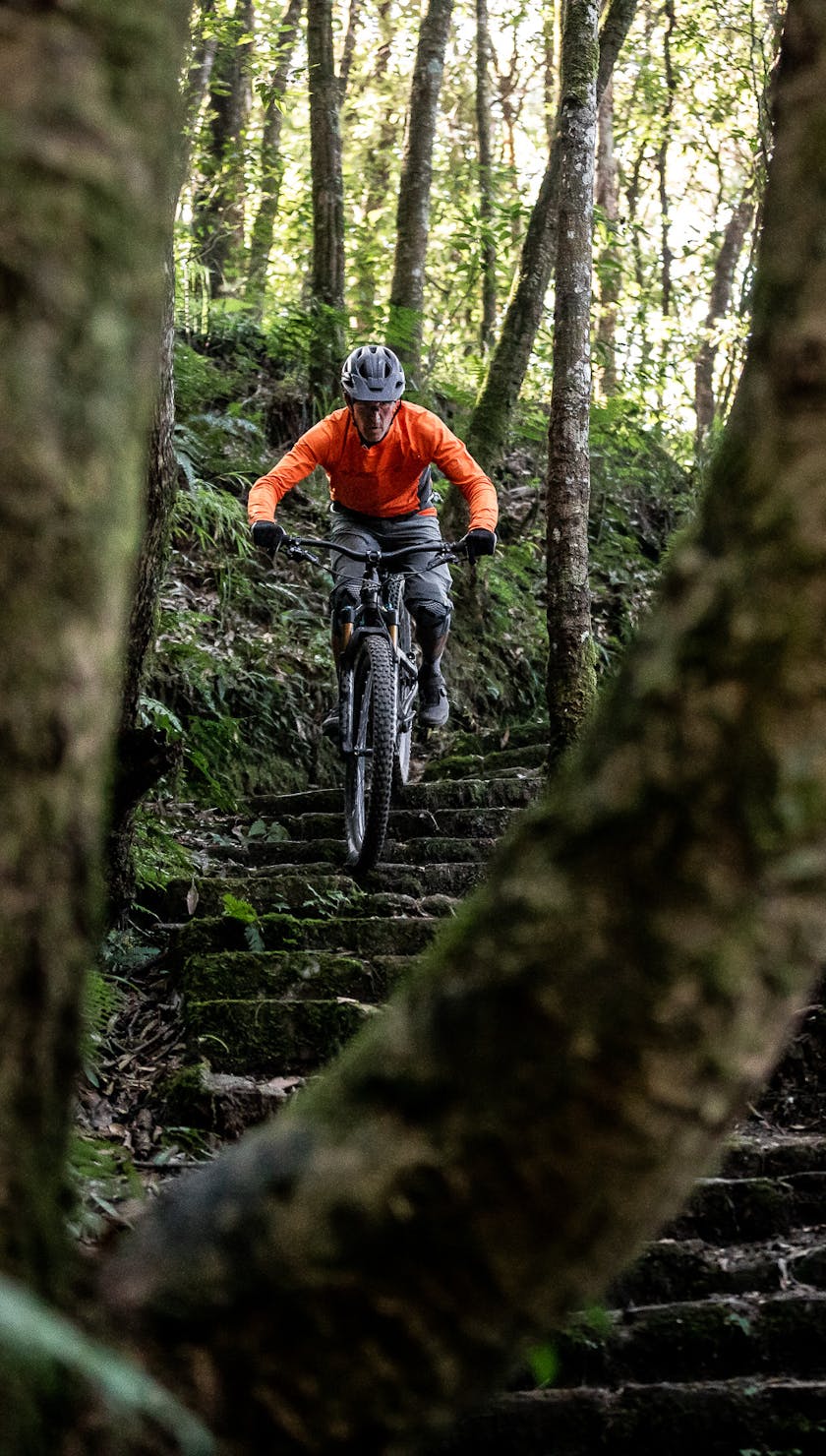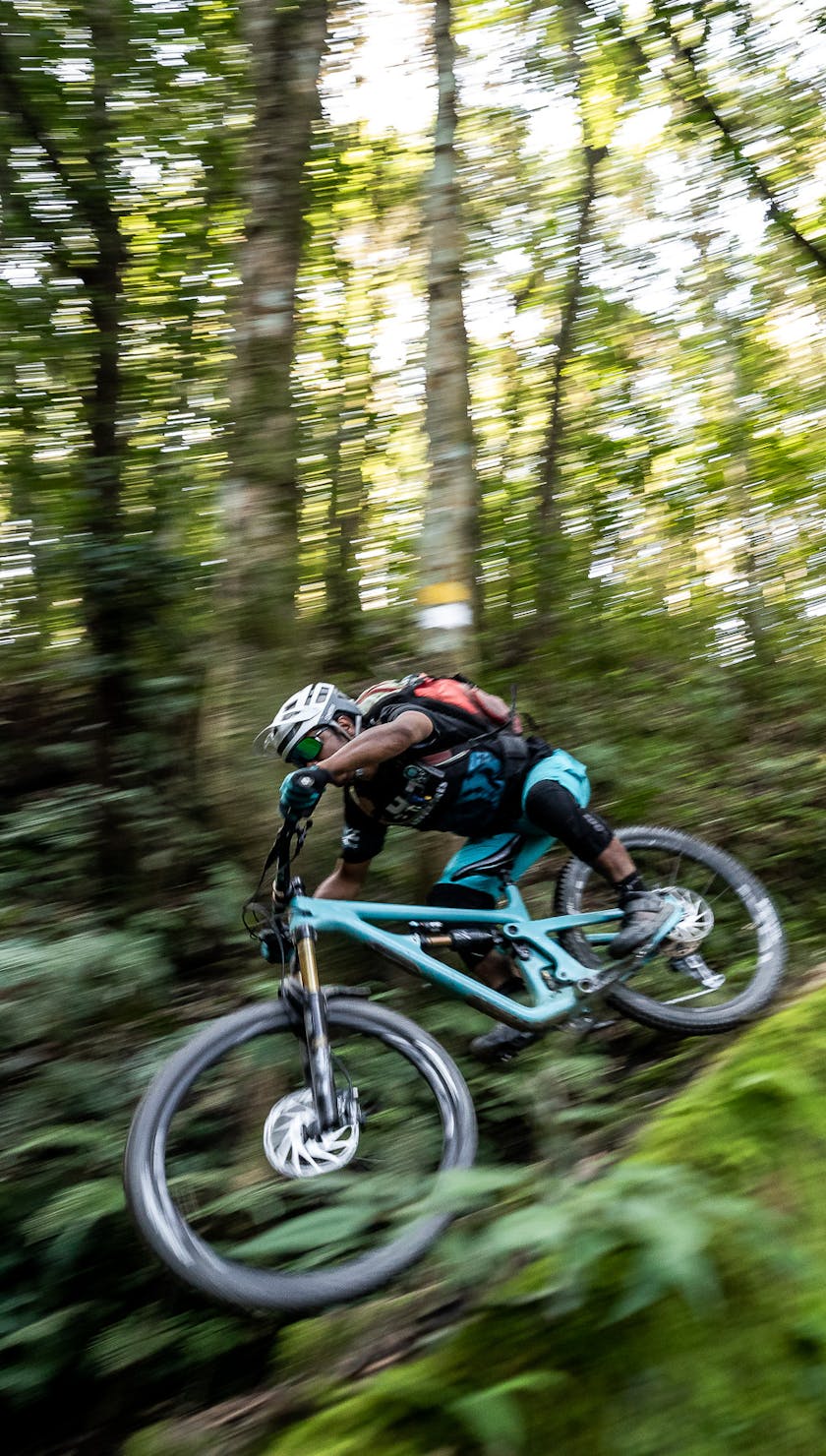 Beginning our travels west, we rode through small villages and towns down the foothills and onto raised levees between rice paddies before reaching Bhaktapur. This small, but densely populated ancient city was hit hard by the 2015 earthquake. Locals have worked tirelessly to rebuild, and by now it's hard to tell where the original buildings end and the repairs begin. Bhaktapur offers up an overwhelming volume of intricate historical architecture.
Our arrival in Jomsom marked the start of our adventure through the Mustang, a once forbidden kingdom that stretches out into the Tibetan Plateau. An acclimation ride included our first suspension bridge crossing followed by a climb up to a small traditional farming village, where we were welcomed by a local to enjoy some tea. The homes in this traditionally arid region are made of mud as they have been for millennia, but changes in climate are bringing harsher monsoons to the area and threatening the way of life here. 
Lupra Pass, a quintessential Mustang riding spot, provided ripping fast trails starting at 13,000 feet, with over 6,500 feet of descending. Few rotors were left unscorched after two laps. A bottle of Khirki Rum procured over lunch was enough to motivate the bus driver to persuade his struggling bus up to the summit once more. 
The next afternoon we pedaled up above 14,000 feet, our highest point of the trip. The descent rewarded us with less kitty litter drifty trails and more chunky rocks than the previous day. Returning to Muktinath,we passed between a mountain side of prayer flags and temples, illustrating how the Buddhist and Hindu are so tightly intertwined. After some sightseeing, we weaved our way through villages and down goat paths to lunch. 
With our time in the Mustang coming to an end, we followed the valley down and made our way back to Katmandu. After a morning of grinding gravel, we left the high desert and entered a lush pine tree zone with beautiful farms and orchards, massive vultures, and easy flowy trails through villages to Kalopani. Here we saw avalanches crash down 8,000m peaks and enjoyed a new perspective from the deepest valley in the world.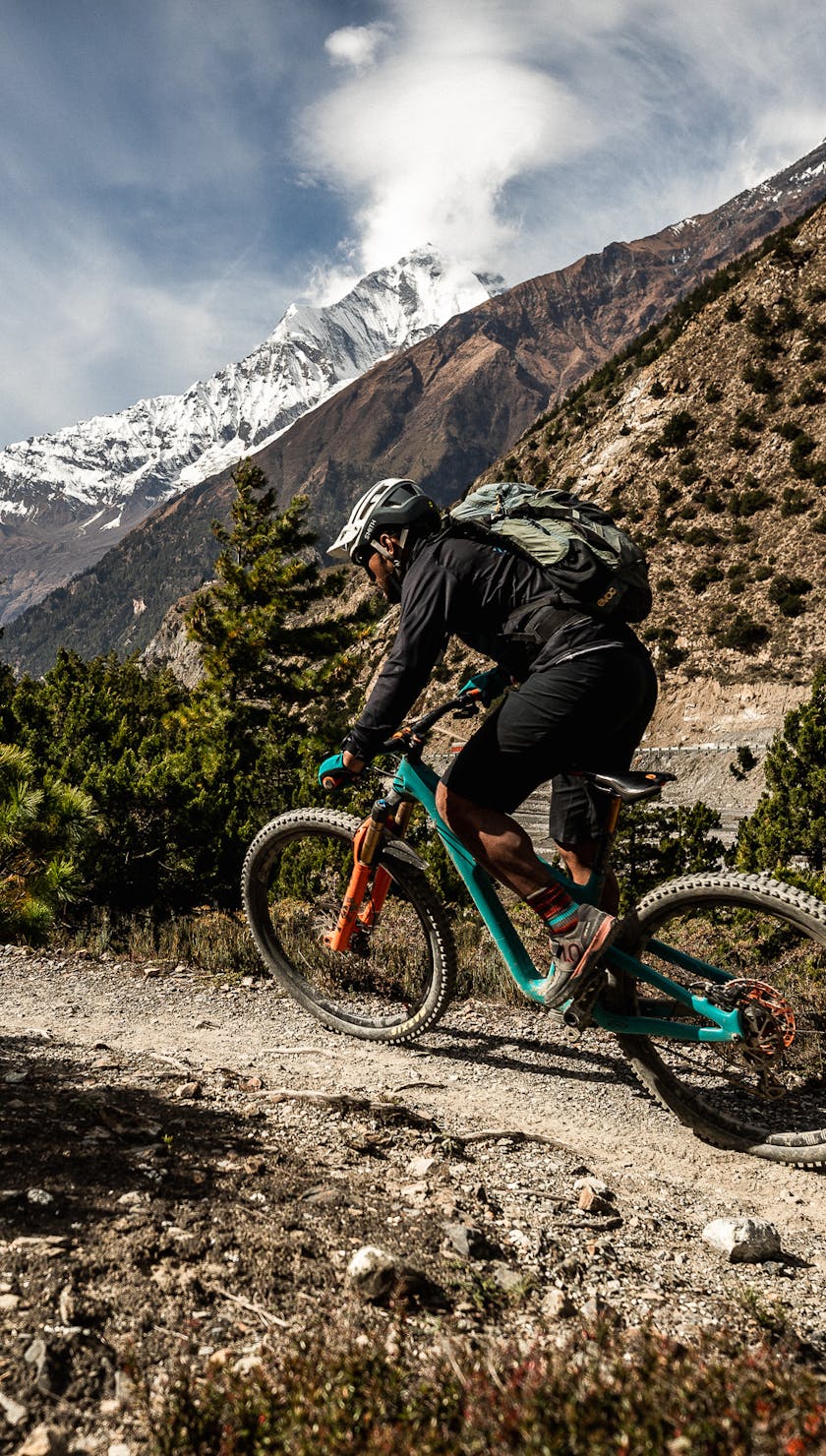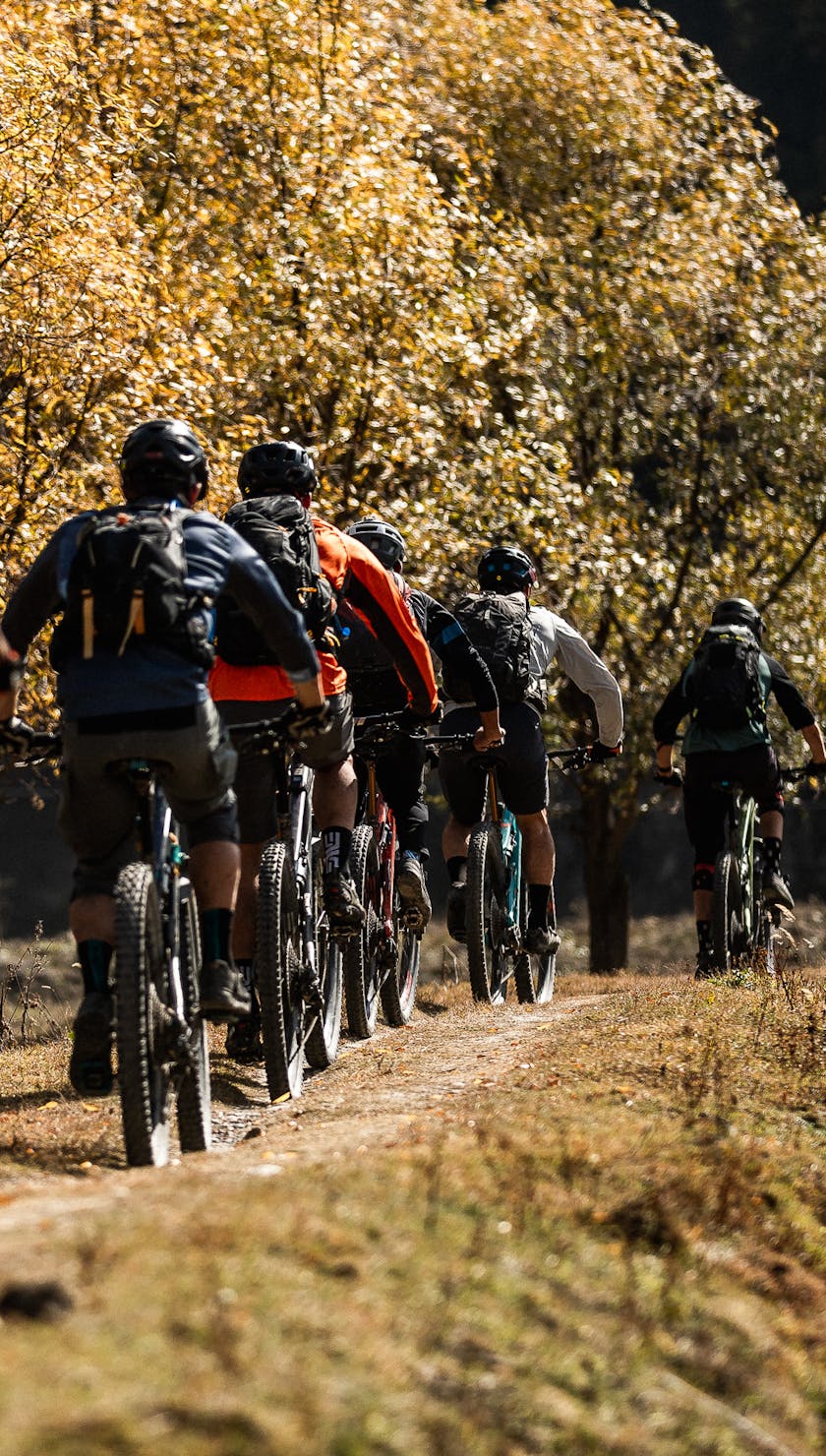 Our final day chasing the Kali Gandaki River began early and brisk on a stretch singletrack through pine forest before terminating at a dirt road. Fire roads don't typically provide much entertainment, but the traffic bouncing down the rough road made for a compelling obstacle course.We laughed as we wove between trucks and motorcycles like the churning white water of the river beside us wove between rocks, and enjoyed our final descent of the trip.After trading congratulatory high fives, we packed our bags, killed a bottle of gin and prepared for lunch. The road to Pokhara was anything but smooth, but the gin helped.
After some final party laps on the last day, we all climbed aboard the Yeti plane to take us back to the real world. Huge thanks to Mandiland the whole H&I Adventures crew for their expert planning and logistics, without which we may never have made it off the streets of Katmandu.