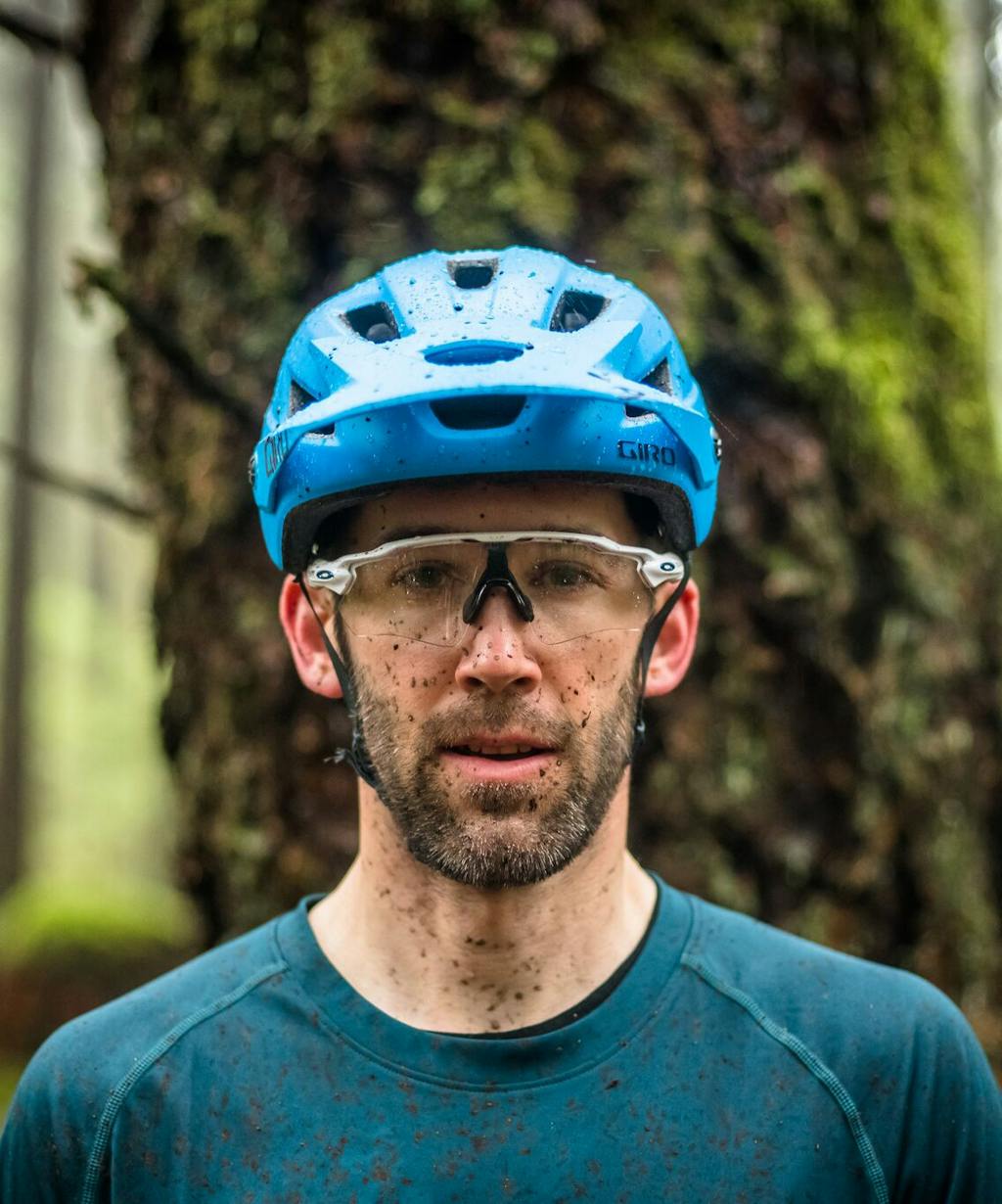 Geoff
Kabush
XC / Endurance / Enduro / Gravel
A born and bred Canadian, Geoff Kabush is known for racing his bike fast and keeping the stoke alive. After playing every sport in high school, Geoff decided to take MTB racing seriously after attending his first MTB World Championship as a Junior in 1995. Attending the University of Victoria and studying Engineering, he slowly moved through the ranks until a breakthrough season in 2000 saw him representing Canada at the Sydney Olympics. Since then he has piled up a record breaking 15 Canadian National titles, 5 US National MTB Series Titles, won a World Cup, stood on nine World Cup podiums, attended three Olympics, and had numerous victories and podiums around the world. Geoff is a well-known advocate for clean sport, proud of the choices he made, and helped develop and launch the "Race Clean, Own Your Victory" initiative with Cycling Canada. His passion and focus is mountain biking but he can also be found riding and racing cyclocross, gravel, and road bikes. Off the bike Geoff enjoys good coffee, tasty food, Belgian beers, being a sports fan, skiing, and life-long learning. How long does he plan to keep racing? Until the fun stops.
FAVORITE TRAIL
The fresh one I can't tell you about...
SURPRISING FACT ABOUT ME
Got hooked on mountain biking riding a 10speed offroad when living over in England.
FAVORITE USE FOR THE BICYCLE TUBE
Dog leash
WHAT I ALWAYS ORDER FOR THE TABLE
Chips and guac
FAVORITE VINTAGE YETI
Tomac's C-26 with the dropbars
WILDEST ANIMAL ENCOUNTER
Bears, bears, bears all the time in Canada but rattlesnakes in the desert are way scarier.
Accolades:
3X Olympian (9th Sydney 2000 , 20th Beijing 2008, 8th London 2012)
15X Canadian National Champion (9 XC, 5 Cyclocross, 1 Marathon title)
1st World Cup XC, Bromont, 2009
9X World Cup XC Podiums, 4th Overall 2009
5X US National XC Series Champion
4X US National Short Track Series Champion
2007 Pan-American XC Champion
2004 World Championship Team Relay Gold
2009 World Championship Team Relay Silver
3X Sea Otter Classic XC Champion
2X Sea Otter Classic Short Track Champion
2X Whiskey Off-Road Champion
2X Trans-Cascadia Champion
2X BC Bike Race Solo Men's Champion
2X Downieville Classic Champion
3X Iceman Cometh Champion
1X Carson City Off-Road Champion