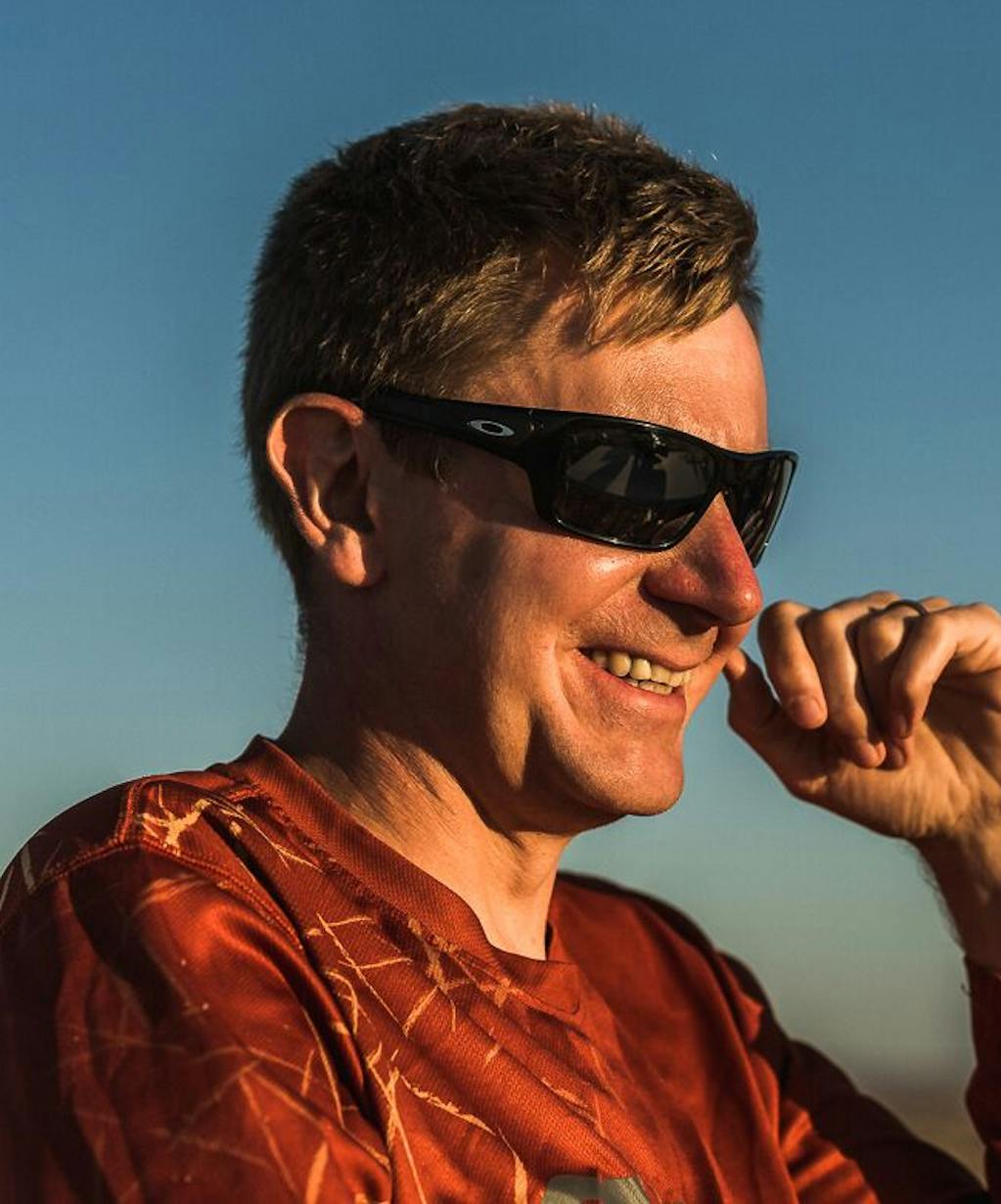 Euan
Wilson
Guide/Adventure
Professional mountain bike traveller; Euan Wilson has spent the last ten years crafting the art of adventure. "I have been riding a bike for as long as I can remember, watching the world whizz by as I rode everywhere – rain, hail or shine – with my mates by my side. I guess not much has changed in the past 30 years; I still get to ride everywhere with my mates, but not only that, I now get to ride with my extended mountain bike family, made up of the H+I Adventures guides + riders from all around the globe" "I now live in the Scottish Highlands, where H+I Adventures is based, and where our international team carefully craft the worlds leading mtb tours."
Hometown
Inverness, Scotland
Favorite trail
Its always changing... At the moment its Punakha Gravity trail in Bhutan. I rode here with Sam Seward and Dan Milner late 2019 for an exciting new project.
Surprising fact about me
That I have never entered a mountain bike race! Its not through not wanting to enter, but with my job requiring me to not be injured and the dedication/time I would need to put into training, I just haven't got around to it yet!
Favorite SB
I am in love with my SB150, fits me like a glove and mirrors where my riding is at the moment.
What I always order for the table
I am a red wine guy, living in Europe we are very fortunate to have access to some very exciting European and world wines.
Biggest risk taken
Starting H+I Adventures with my wife at the young age of 27. Running an International mountain bike travel company based in the Highlands of Scotland, taking on established but stale companies from around the globe, disrupting the industry and forcing the industry to roll up its sleeves or get left behind.
Favorite vintage Yeti
Think it has to be the 575, stayed ahead of the game for so many years.
Accolades:
- Started H+I Adventures with my wife at the young age of 27