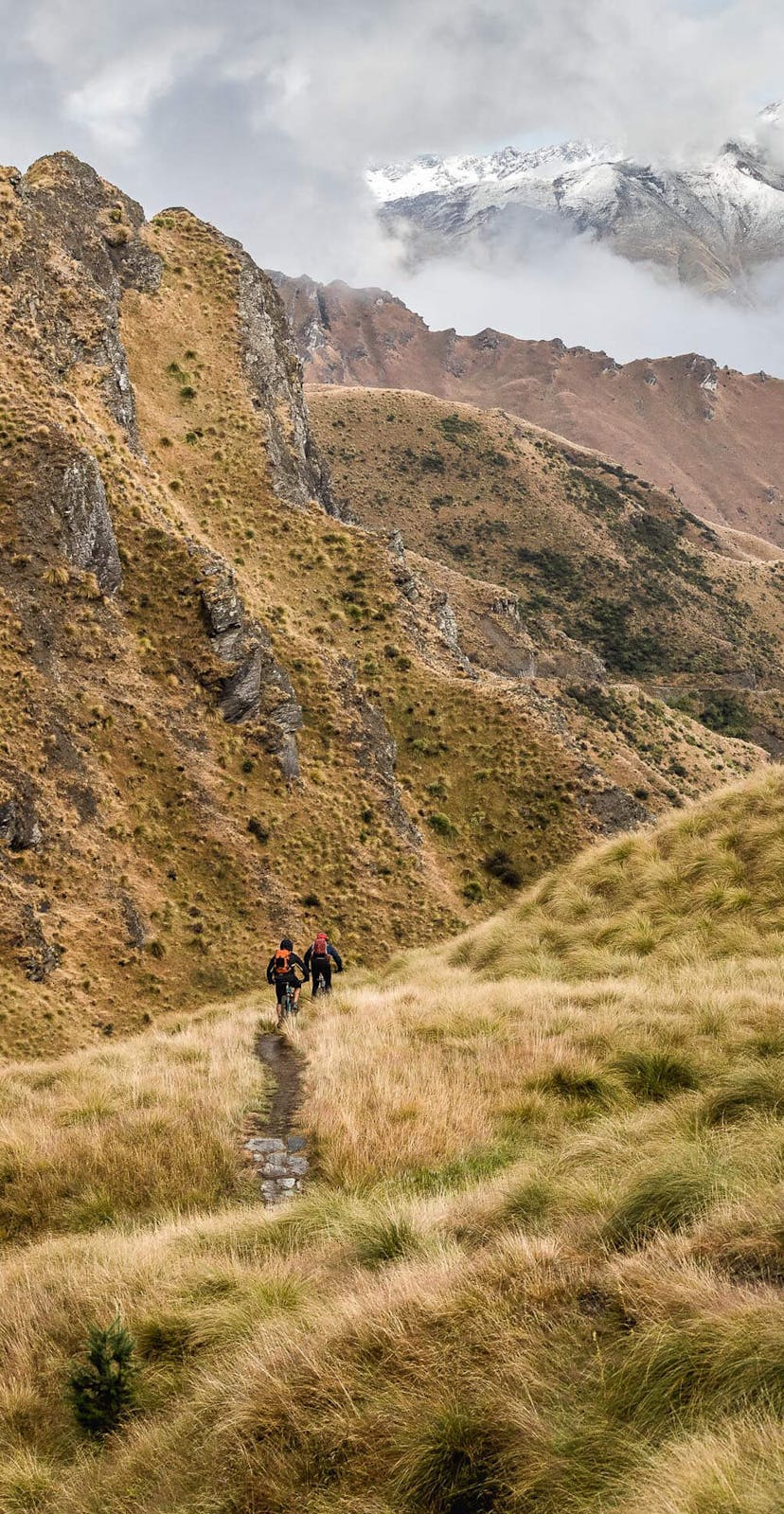 gatherings
INT'L GATHERING
NEW ZEALAND

IT'S ONLY DAY FOUR OF THE INTERNATIONAL YETI GATHERING IN NEW ZEALAND, BUT LEGS AND LUNGS ARE ALREADY FEELING SECONDHAND THANKS TO A CONCOCTION OF JET LAG, LIQUOR AND LONG DAYS IN THE SADDLE.
3RD ANNUAL INTERNATIONAL GATHERING
You know that scene in the second Jurassic Park film, where the group sprints through the jungle with velociraptors in hot pursuit whilst someone at the back screams in desperation to "stay out of the long grass"? Well, deep in the green of the Old Ghost Road, with sweat streaming off my face under the dense and humid forest canopy I feel like I could be right there… Albeit, in reality without the raptors since this isn't the prehistoric age and the only distant screams of distress are from Darren complaining about the chaffing on his ass.
It's only day four of the International Yeti Gathering in New Zealand, but legs and lungs are already feeling second-hand thanks to a concoction of jet lag, liquor and long days in the saddle. The 12-day adventure in Christchurch would see the 20-strong crew wend their way southwards, eventually ending up in the mountain bike mecca of Queenstown. That felt a distant stretch away, with New Zealand already handing it to the group of largely northern hemisphere dwellers who had, quite literally, to dust off their heavy winter legs.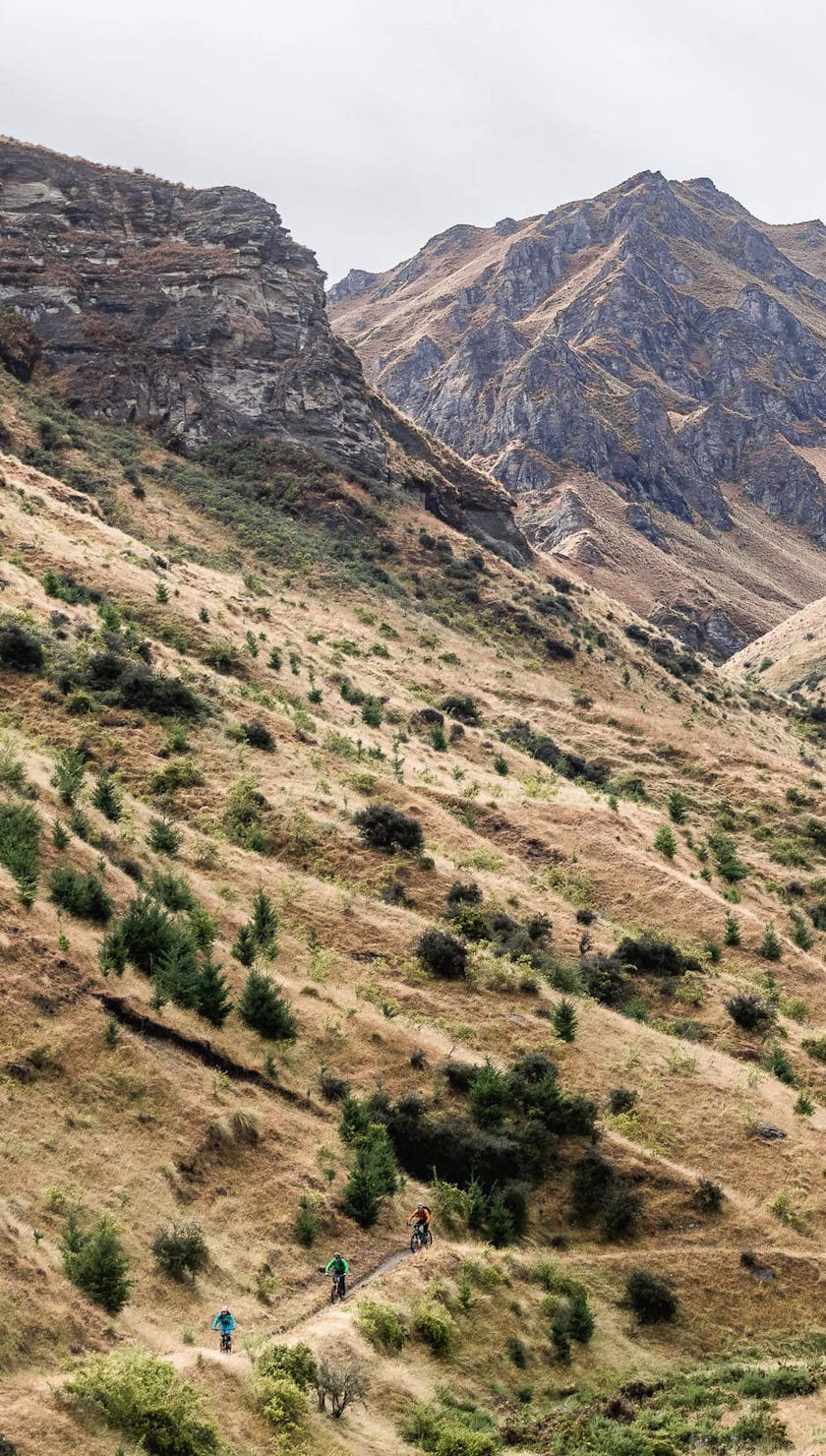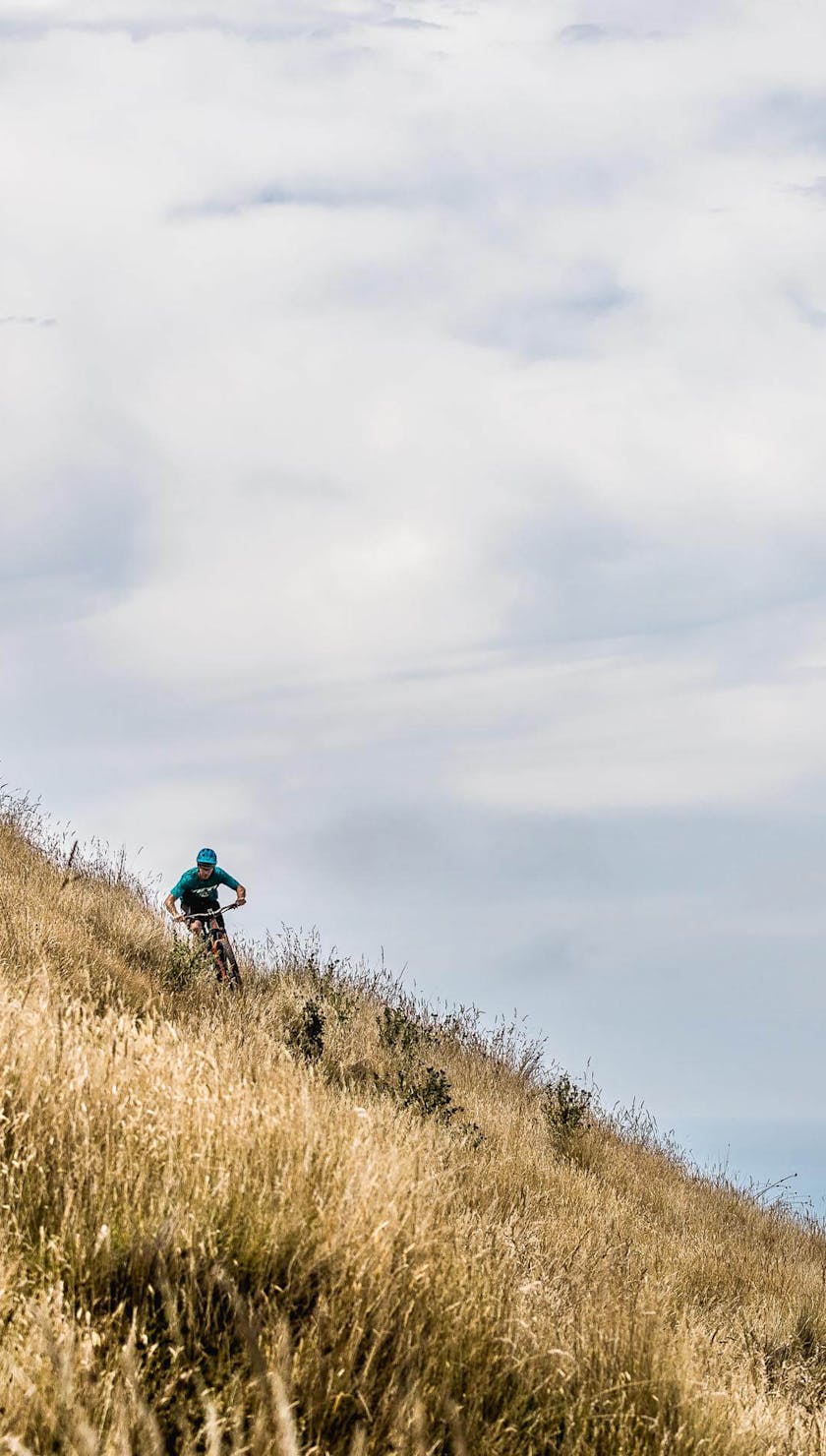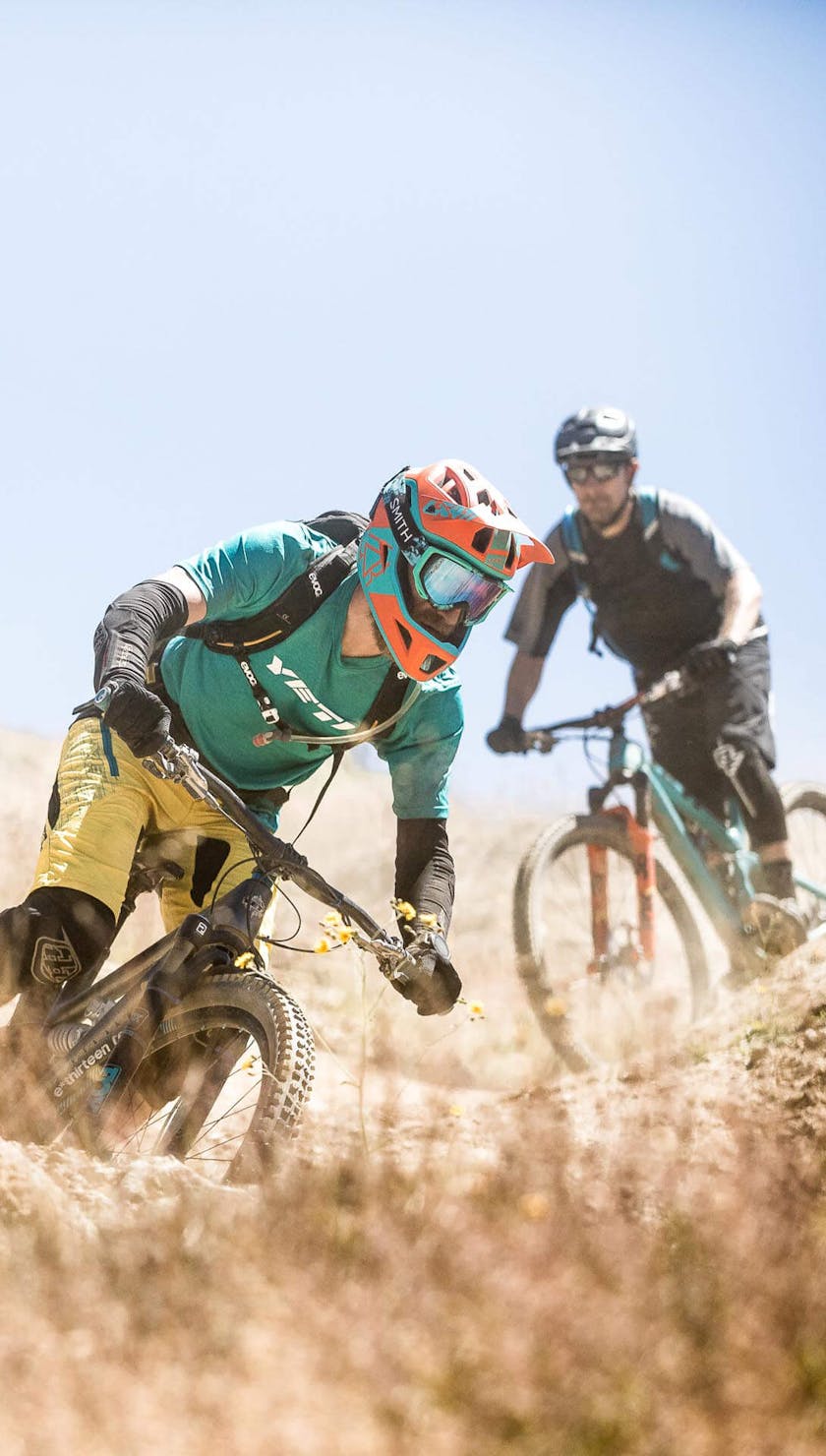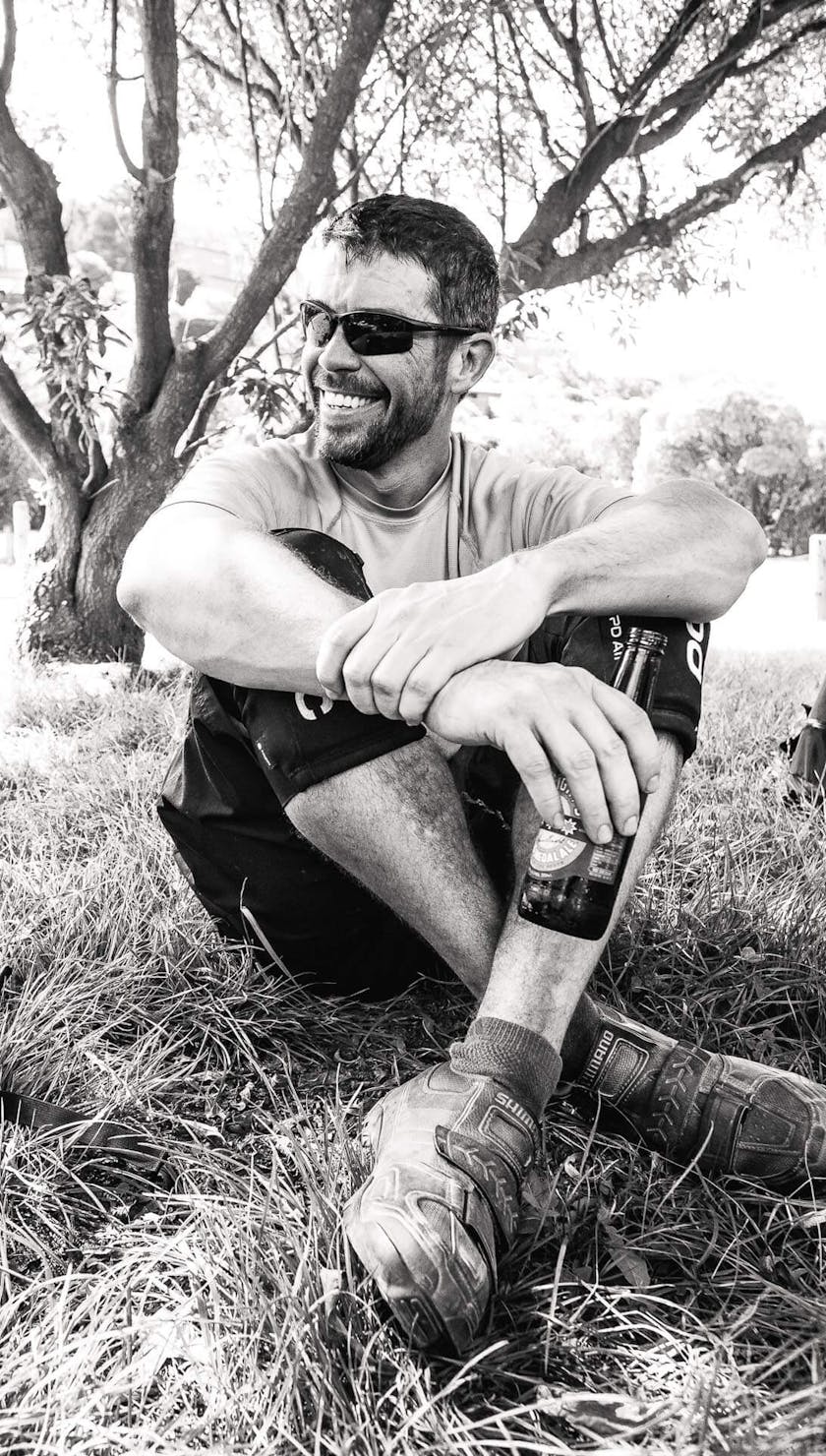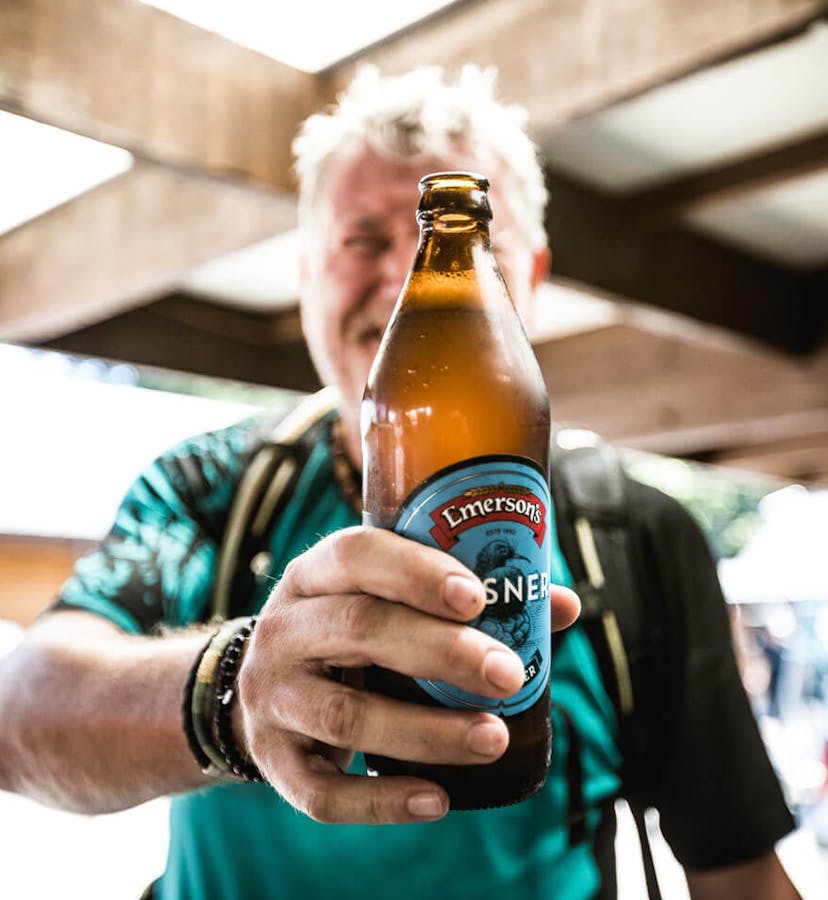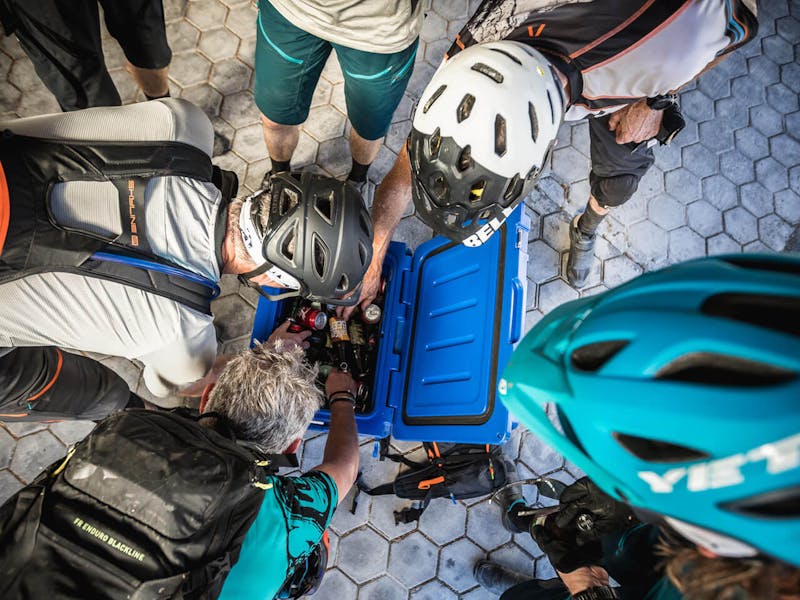 THIS IS THE THIRD INCARNATION OF THE INTERNATIONAL YETI GATHERING, WITH PREVIOUS ADVENTURES UNDER OUR BELTS IN NEPAL AND CHILE + PATAGONIA. OUR CREW IS MADE UP OF A COMBINATION OF RETURNING YETI FREAKS AND FRESH FACES FROM AROUND THE GLOBE.
ENTER THE JUNGLE
New Zealand the third incarnation of the International Yeti Gathering, with previous adventures under our belts in Nepal and Chile + Patagonia. Our Kiwi crew is made up of a combination of returning Yeti Freaks and fresh faces from the US, Canada, Australia, Ireland and the UK. It was shaping up to be every bit as memorable as the previous two rounds.
After a day of constant and unrelenting spinning on the jungle floor, we finally burst through the canopy and above the tree line, revealing the horizon-filling layers of rolling ridge lines. The lack of trees suddenly makes you aware of the exposure, sparking tentative riding and causing your left eye to wander and reassure you the only option was to fall right. Rolling into the hut was a welcome relief as the scent of dinner already drifted through the air. The crew has amassed on the balcony and it seemed the place of choice to watch darkness sink into the valleys below and the pink fall from the sky.
Fast forward eight hours and we are watching that very same process in reverse, the jungle below coming to life and drowning out the last of the lingering snores. A band of orange in the distance signals the sun's arrival, eventually bursting with an outflow of warm hues. One hell of a sight for weary eyes at 6 a.m. Provisions are basic high up at Ghost Lake Hut and there certainly isn't any of New Zealand's famed flat whites on offer, but chief barista Doug's brew is more than enough to get the gears going in the early hours.
Like a pinball down an unraveling descent, through a series of techy switchbacks before plunging back into the prehistoric jungle, we tick off the first few kilometres of the day in a spectacular way. After a quick burst of altitude gain we're feeling invincible, gliding down a seemingly never-ending downhill, flowing as easy as the river beside us. Ultimately, this initial burst of enthusiasm and exuberance fades as we are slapped in the face by the climb through 'The Boneyard'. The group settles in for the long haul with 50 kilometers between us and a small village pub that isn't going to know what hit it.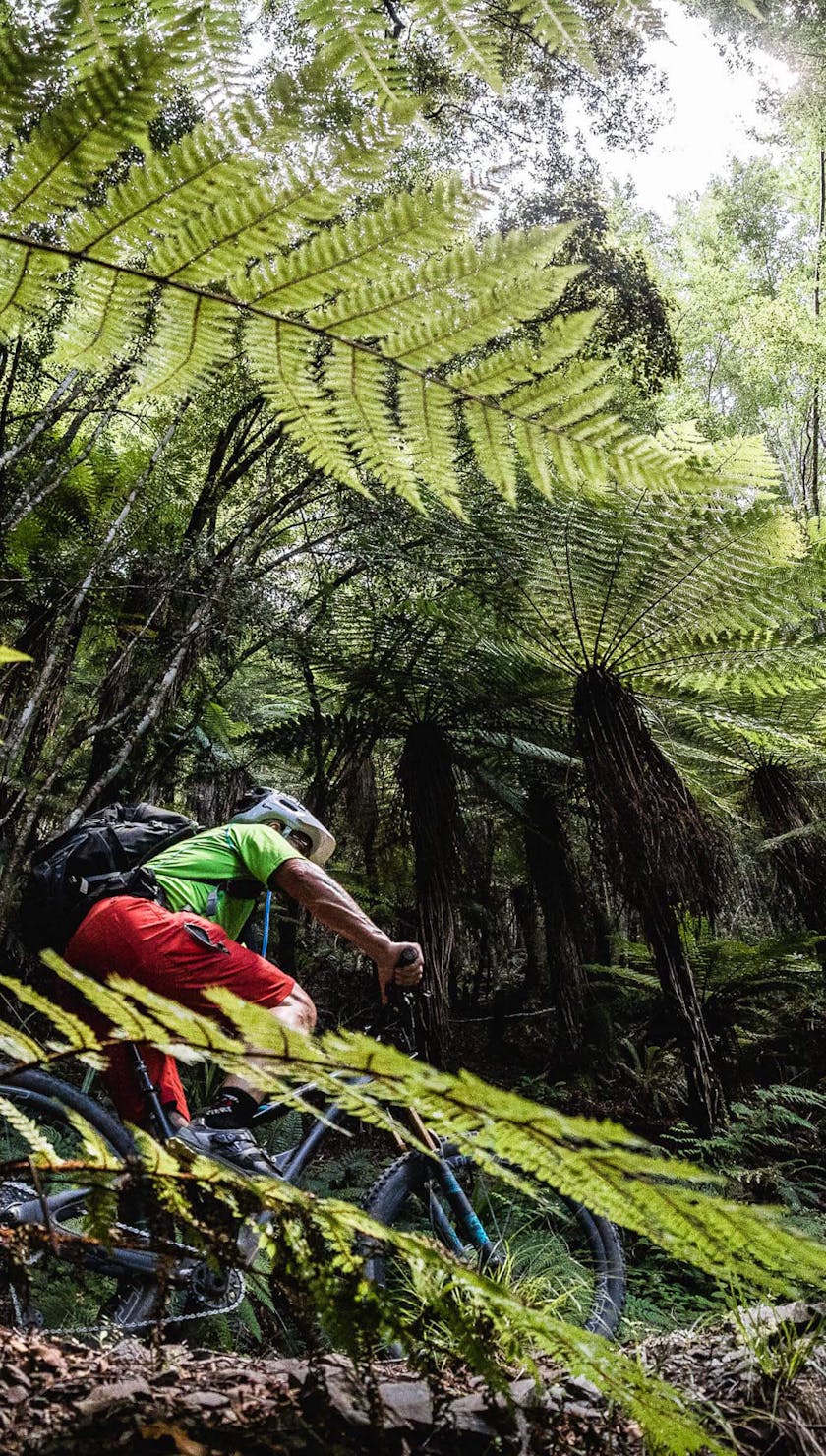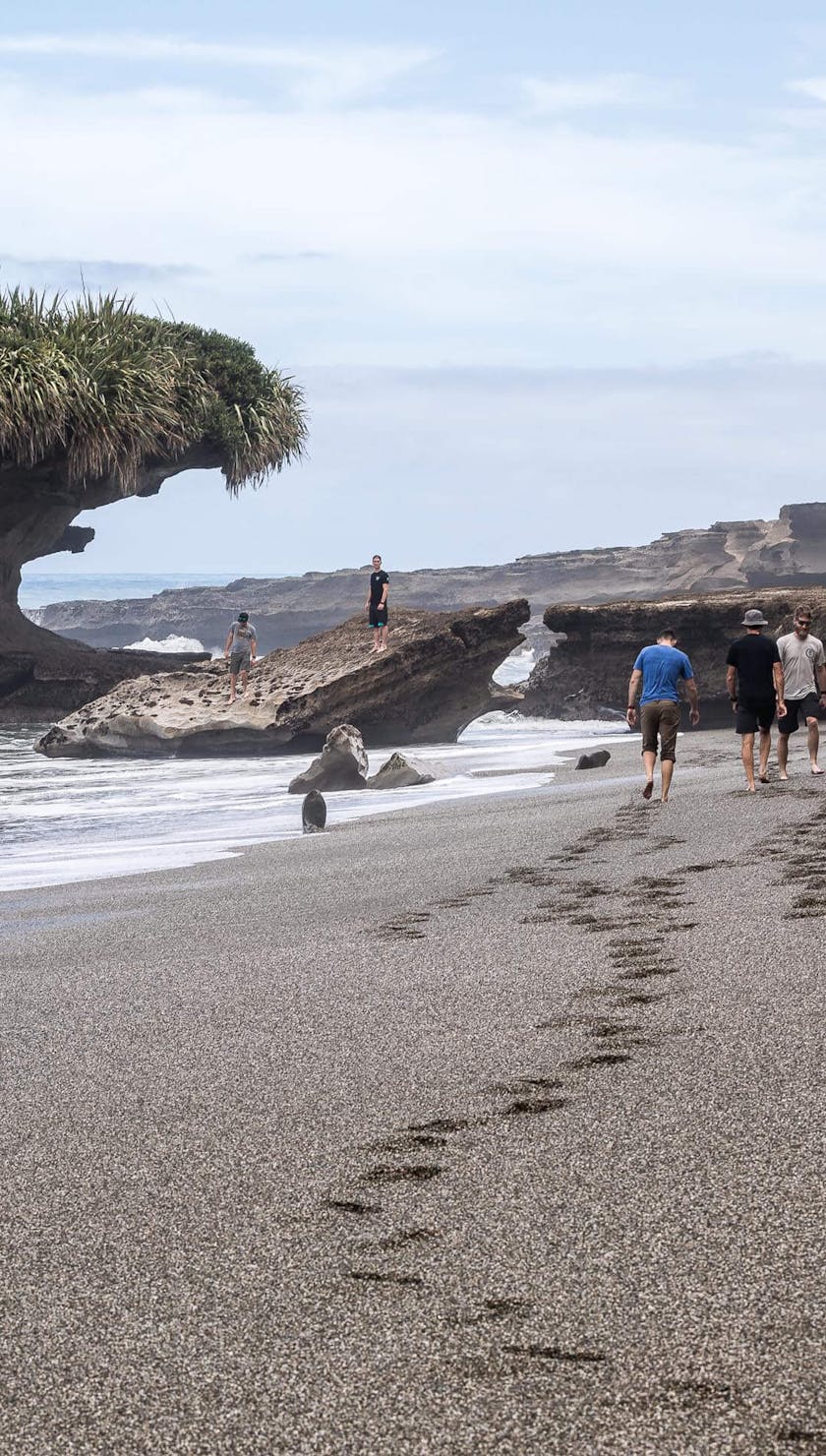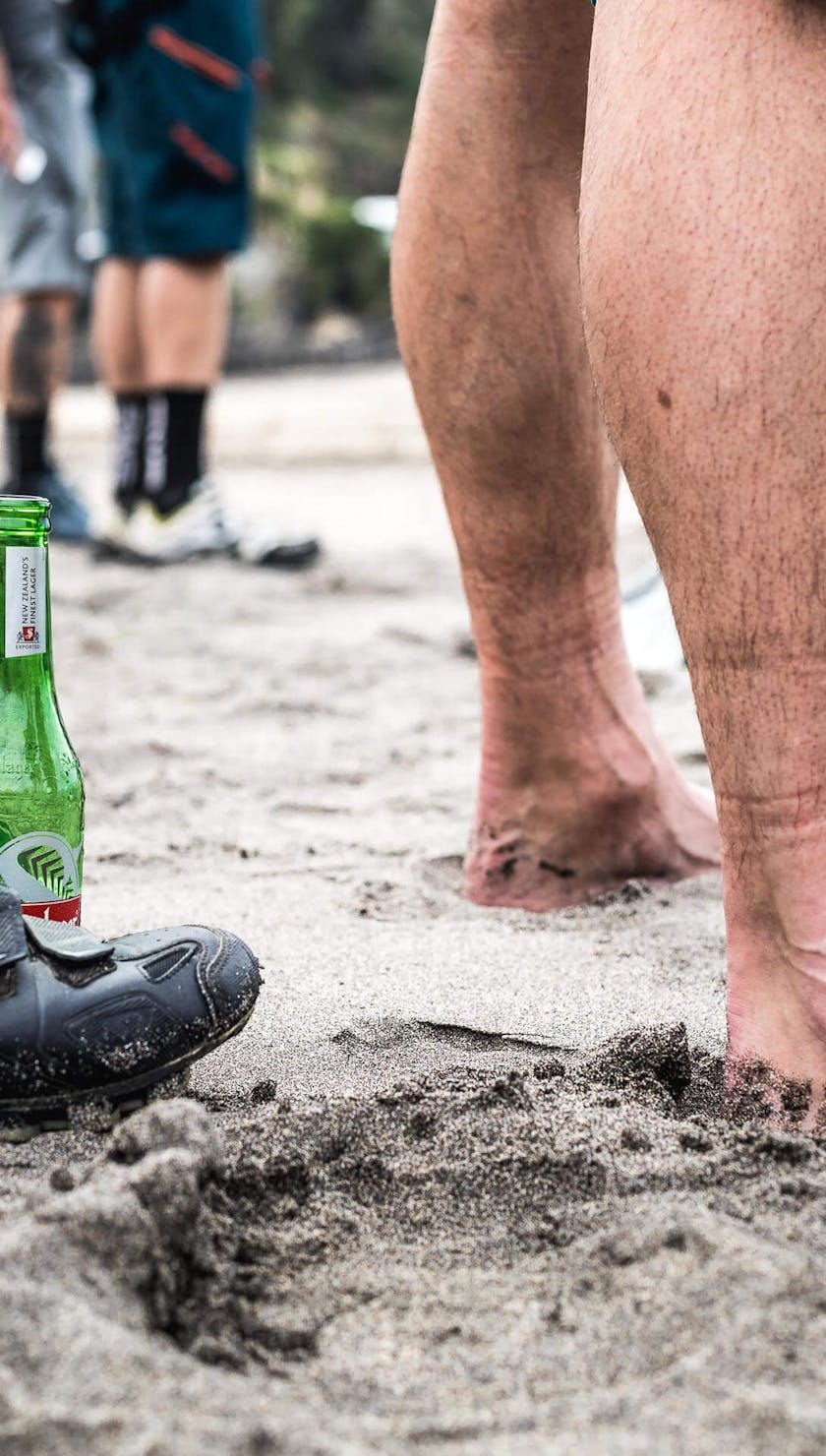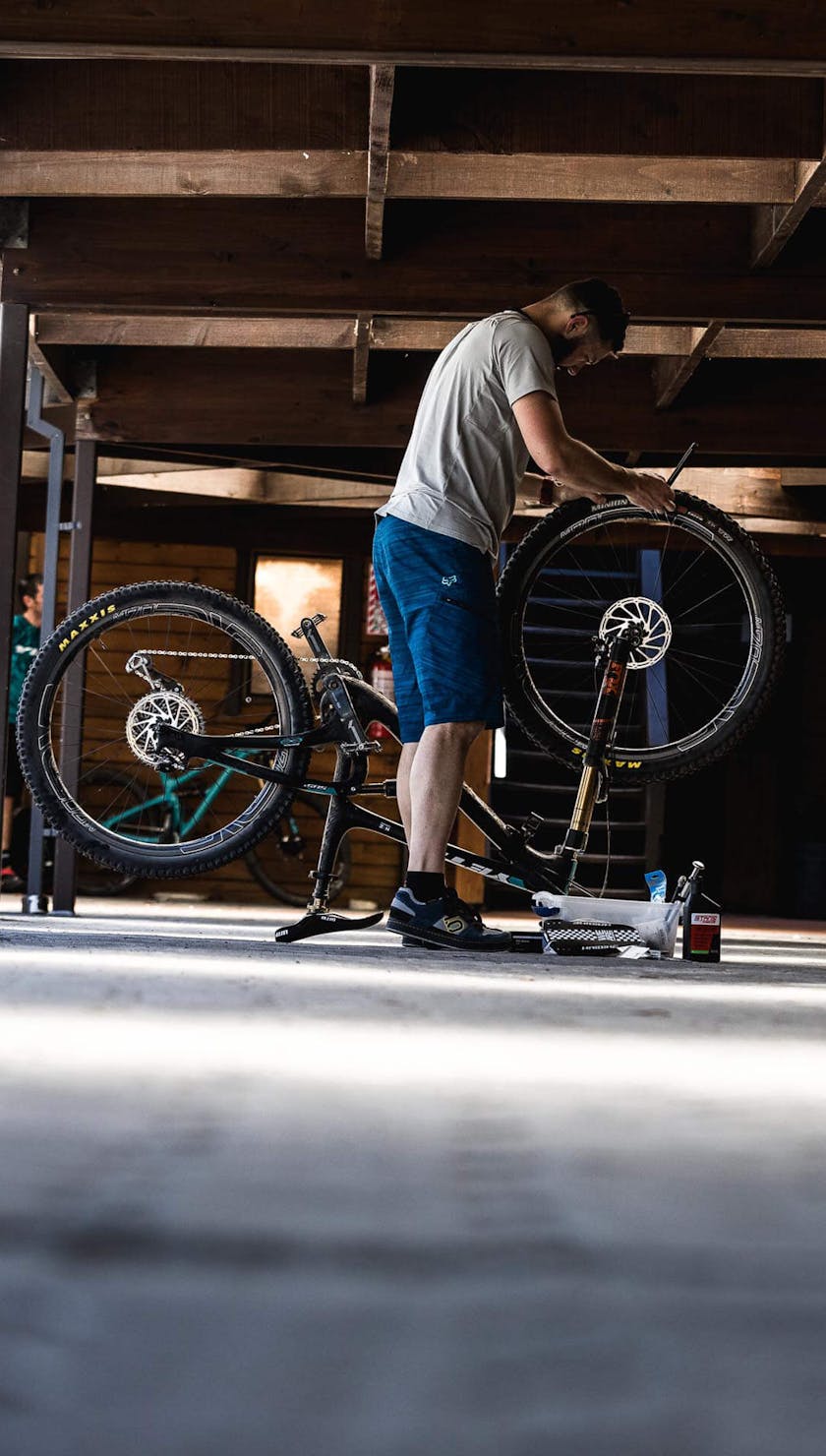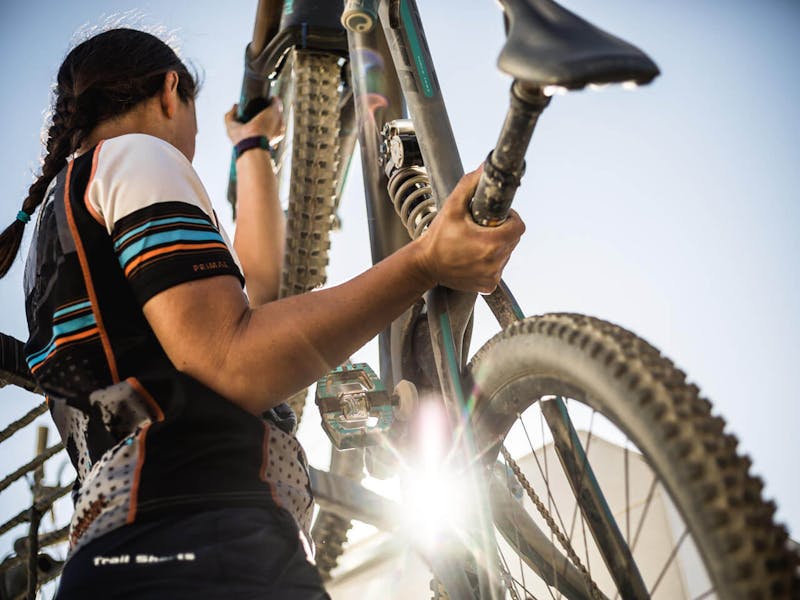 THE ONLY GOLD ON OFFER THESE DAYS IS THAT IN THE FORM OF TOP-DRAWER SINGLETRACK. TURQUOISE WATERS TAUNT US FROM BELOW, MAKING OUR SWEAT SATURATED CLOTHING EVEN MORE UNCOMFORTABLE
OLD GHOST ROAD
The days of the Old Ghost Road as a route for gold miners are long behind it, with the leftover carts and tools slowly swallowed up by the vegetation. The only gold on offer these days is that in the form of top-drawer singletrack. Turquoise waters taunt us from below, making our sweat saturated clothing even more uncomfortable – the only refreshment coming in some shade and a water refill offered by huts dotted every so often along the trail. With a half grumble I ask the lead guide, Brett, what ground we had left to cover. "Aww yeah just a little bit of flat and a small climb," he says with a wry smile. Brett's flat and my flat are apparently two completely different perceptions. If he'd been a gazelle in a past life, the lions wouldn't have had a hope in hell.
We'd barely passed another soul over the last two days, but as we draw ever closer back to civilization, we began to encounter more hikers perplexed at the sight of 20 Yeti Freaks rolling through. It felt like we'd been marooned in the jungle for days, my brain had become somewhat numb to the rollercoaster of green. That is until it ended rather abruptly as we burst back into the uninterrupted afternoon sun and a three kilometer Tour de France breakaway and drafting match to the pub ensues. The pub owner was enjoying a nice quiet afternoon until a band of thirsty mountain bikers descended. Soon after our arrival, tables are filled with pitchers of beer and bowls of salty chips which empty quicker than he could replenish. This continues for several hours until the drivers eventually round us up into the vans.
Joining the tourist trail on the West Coast has eyes glued to the windows. Black sand beaches and weathered coastlines are relentlessly battered by Pacific swells, a grey mist hangs heavy in the air, kicked up by the waves pounding onto the rocks and sea stacks. It's too good not to take the opportunity to stretch the legs and feel the sand and sea between the toes, albeit at the expense of Mark's sunglasses which are currently adrift somewhere in the Pacific's currents.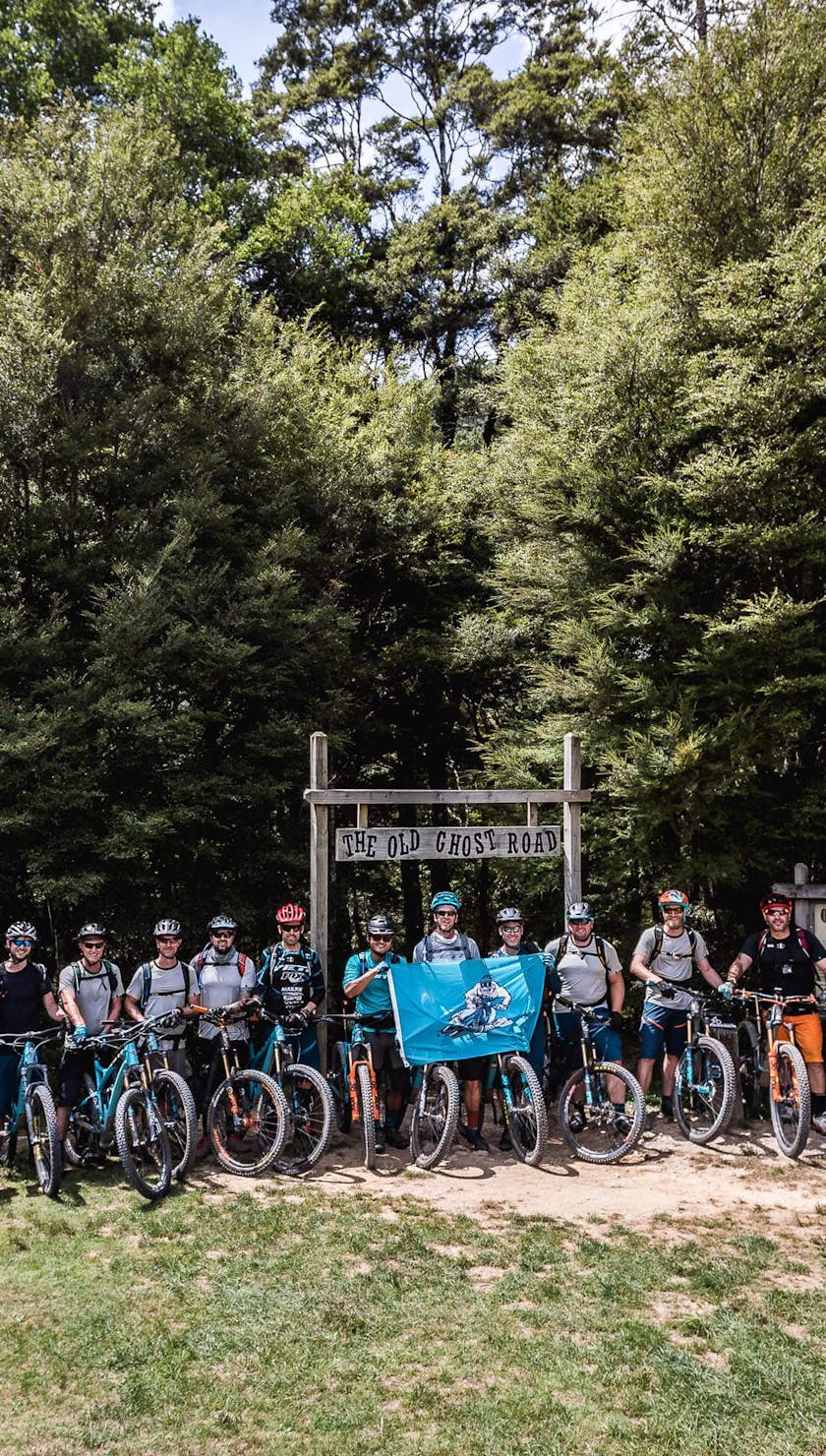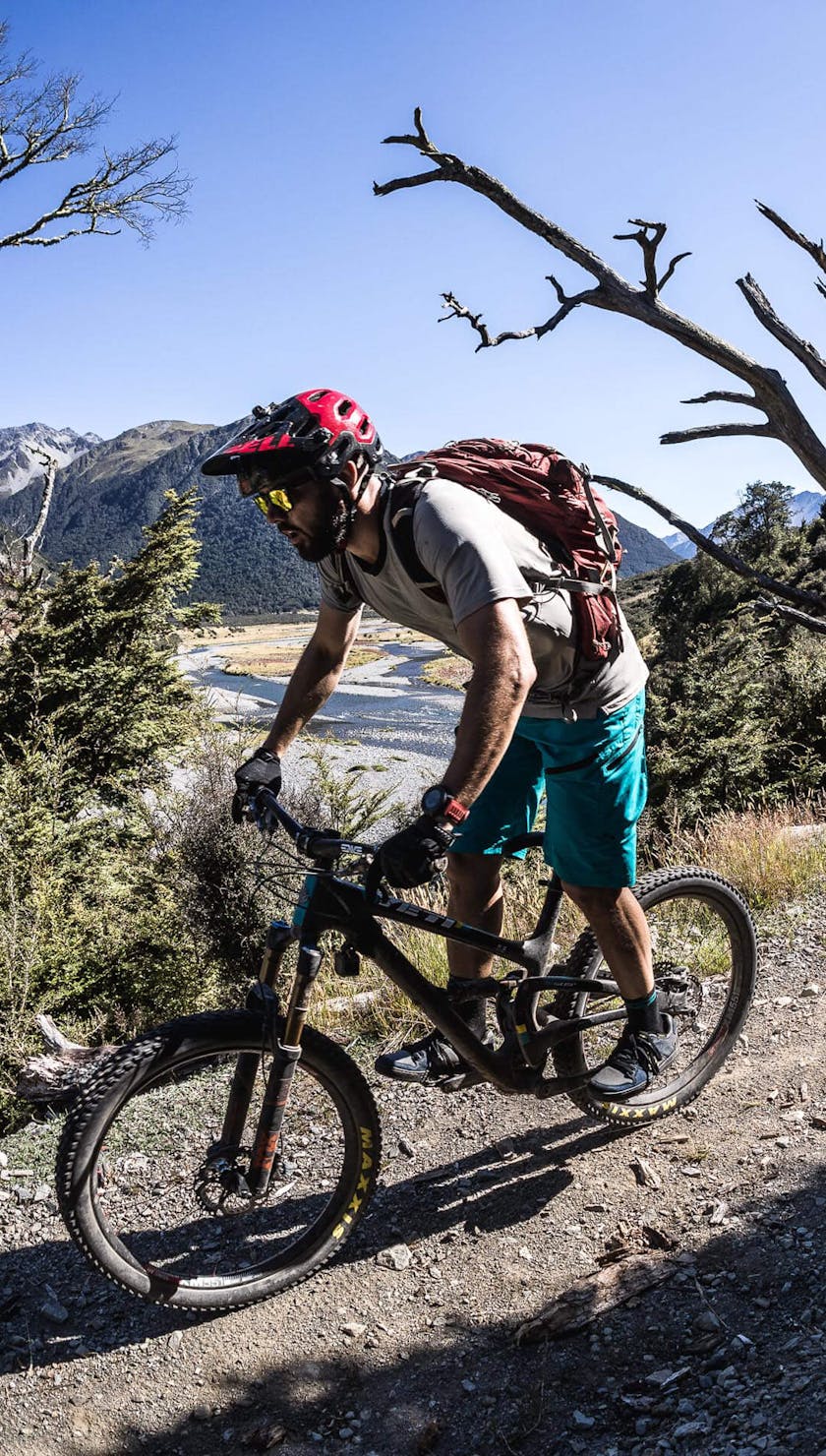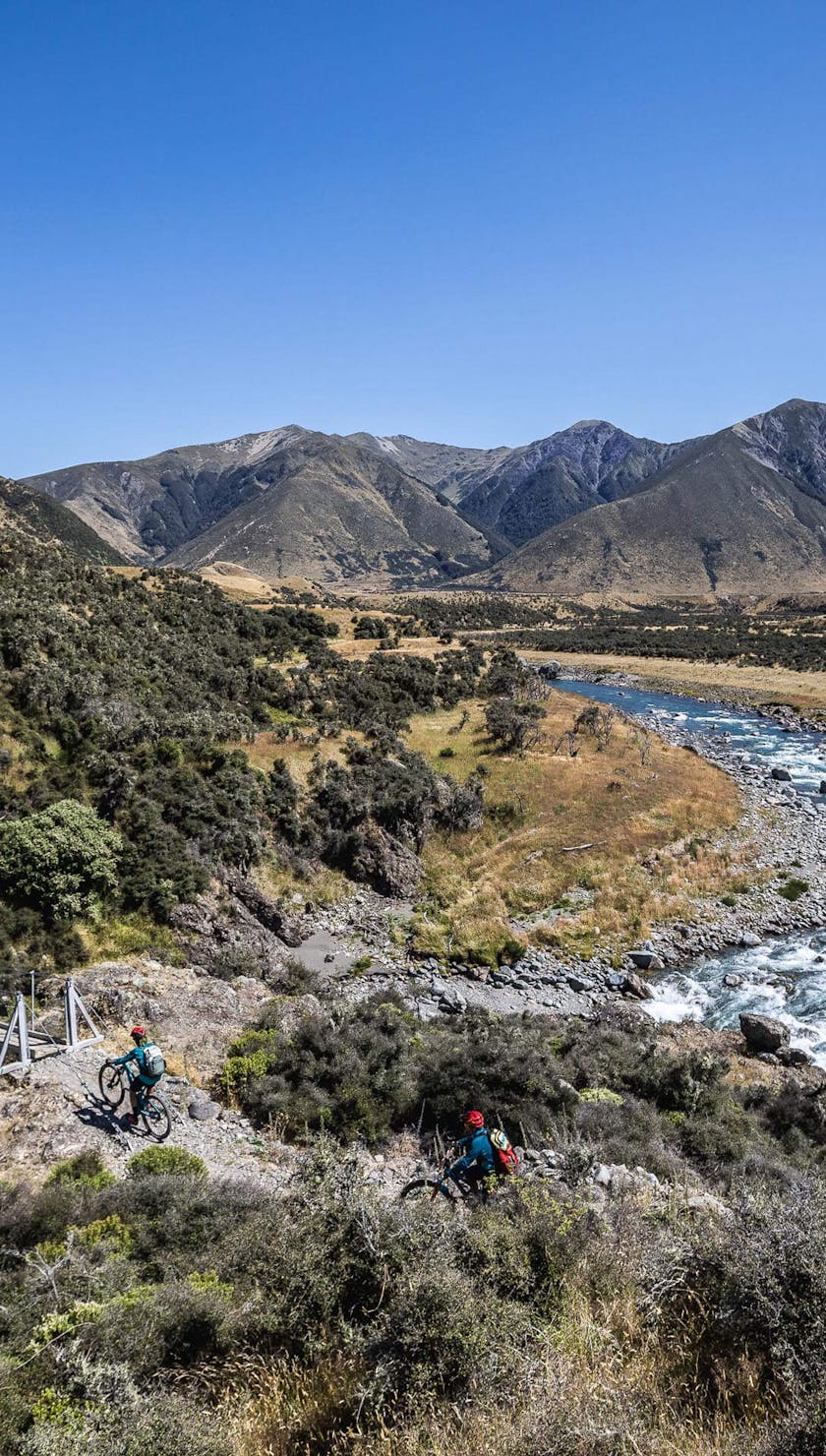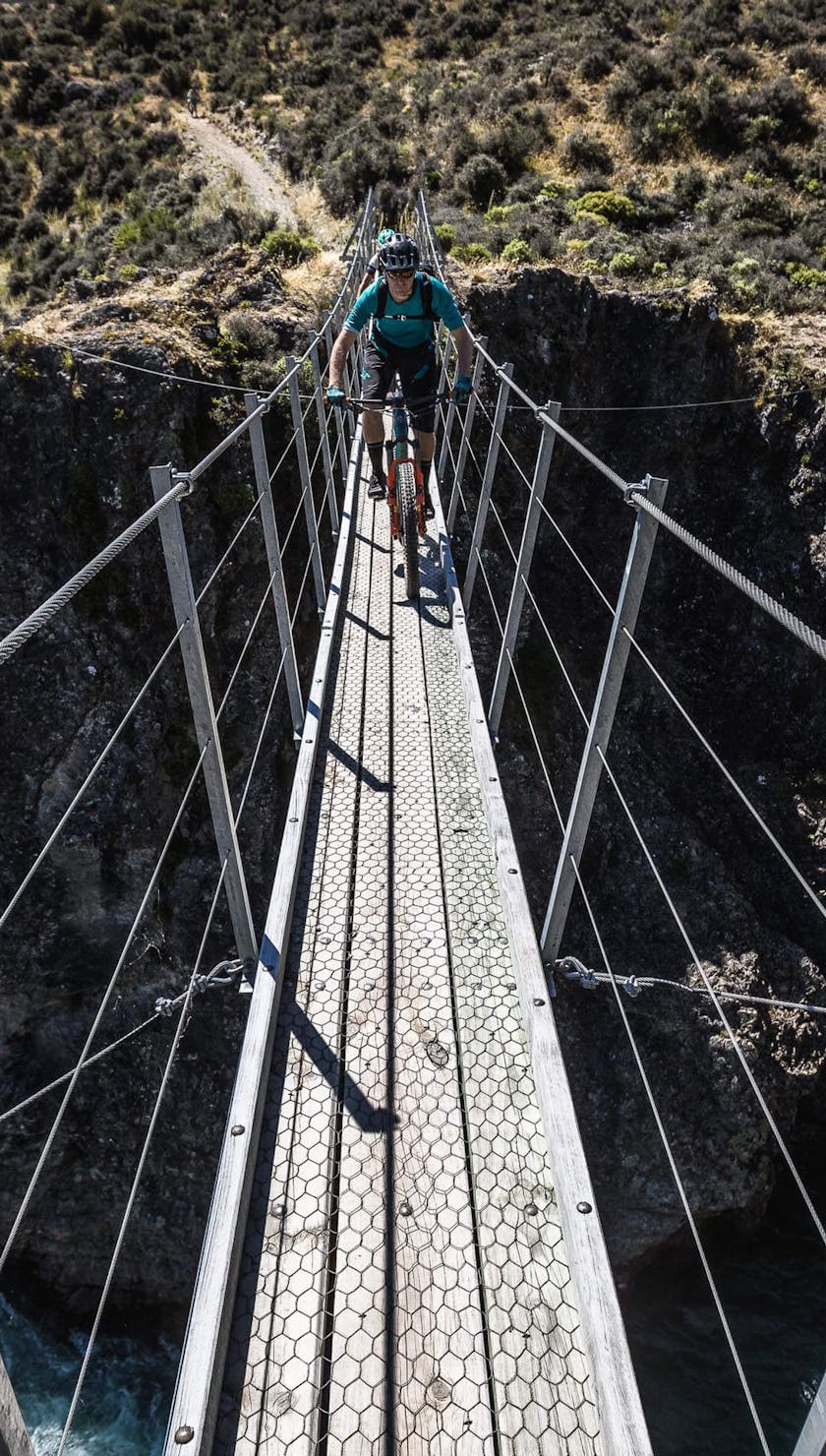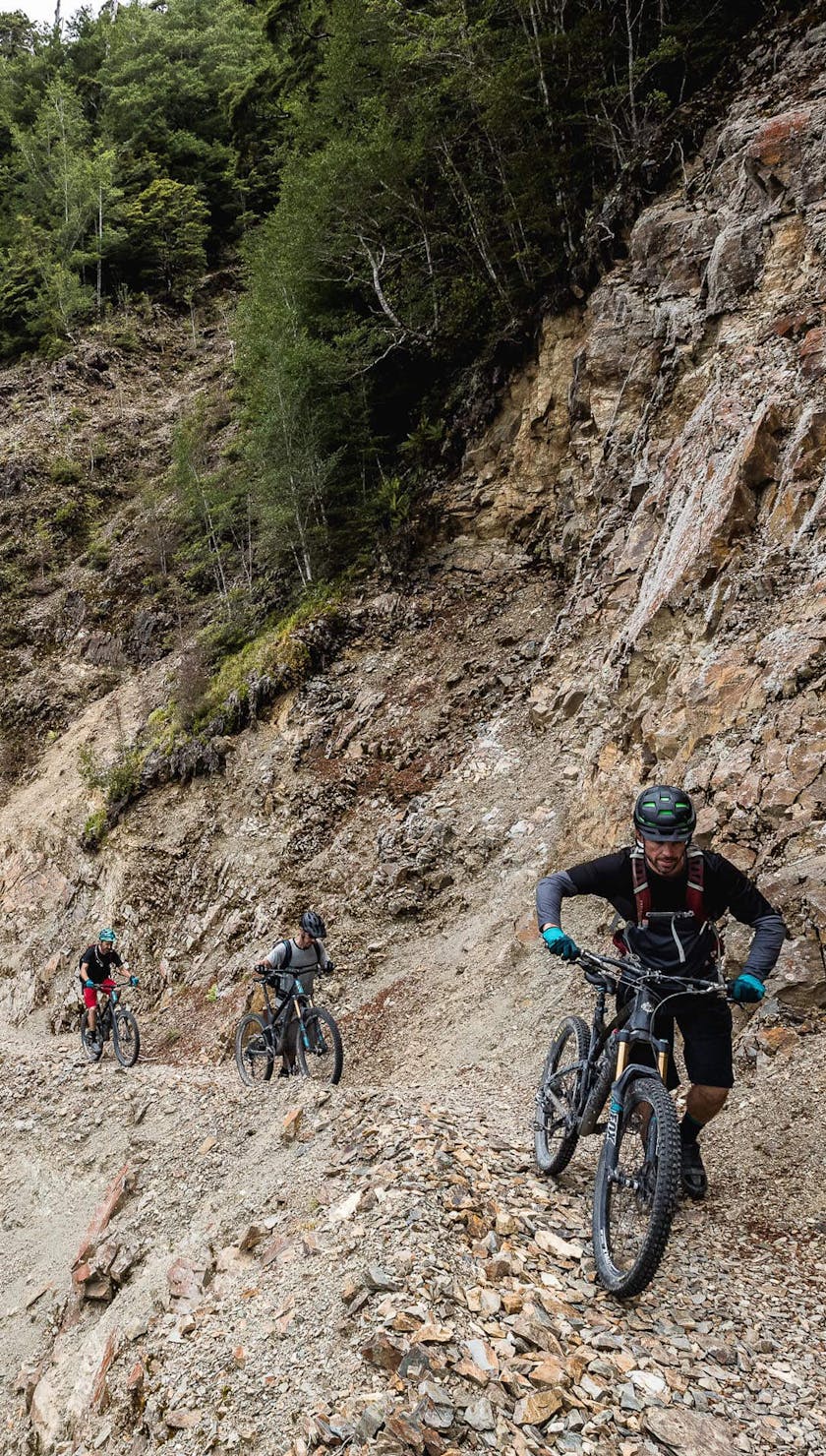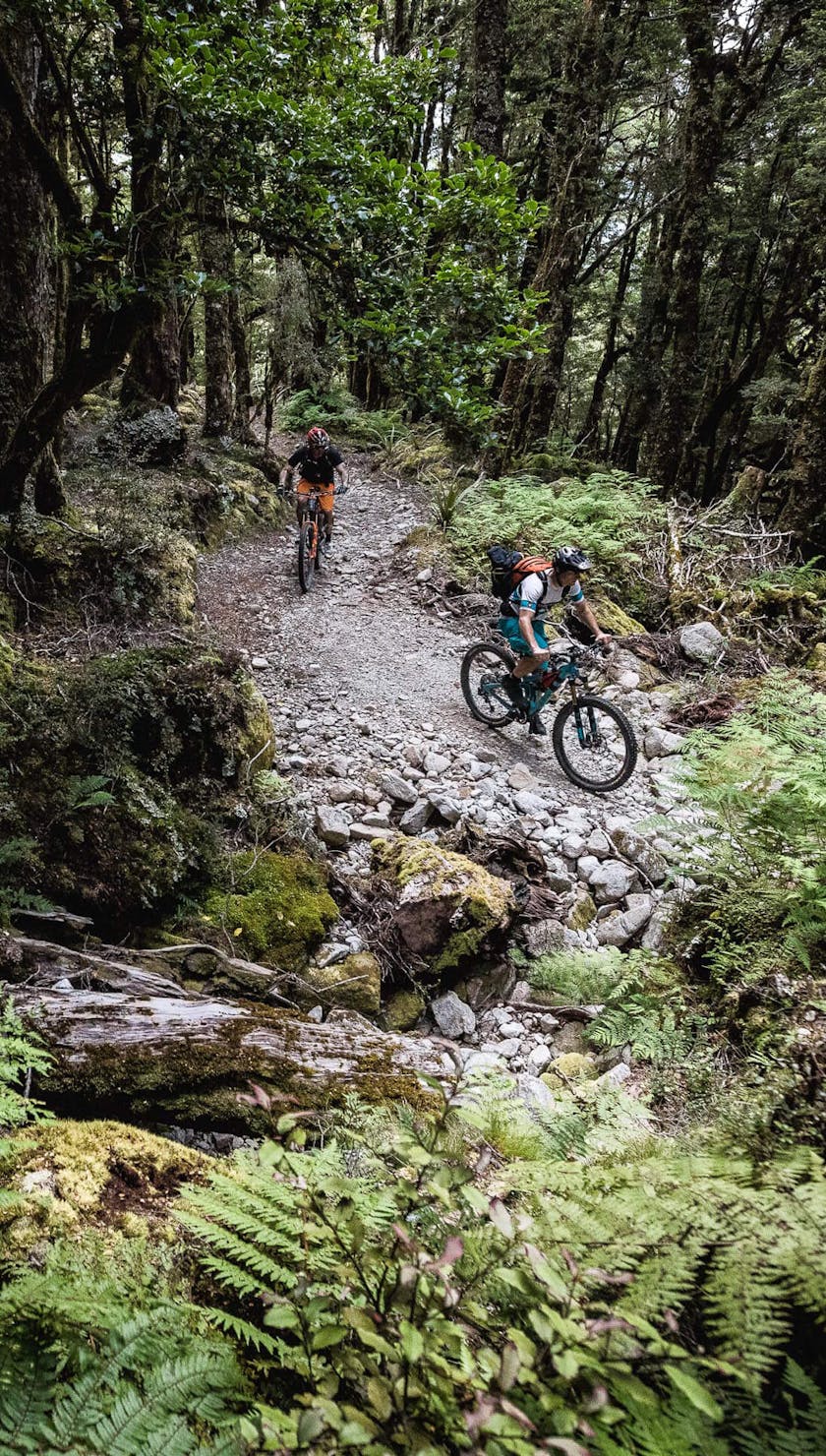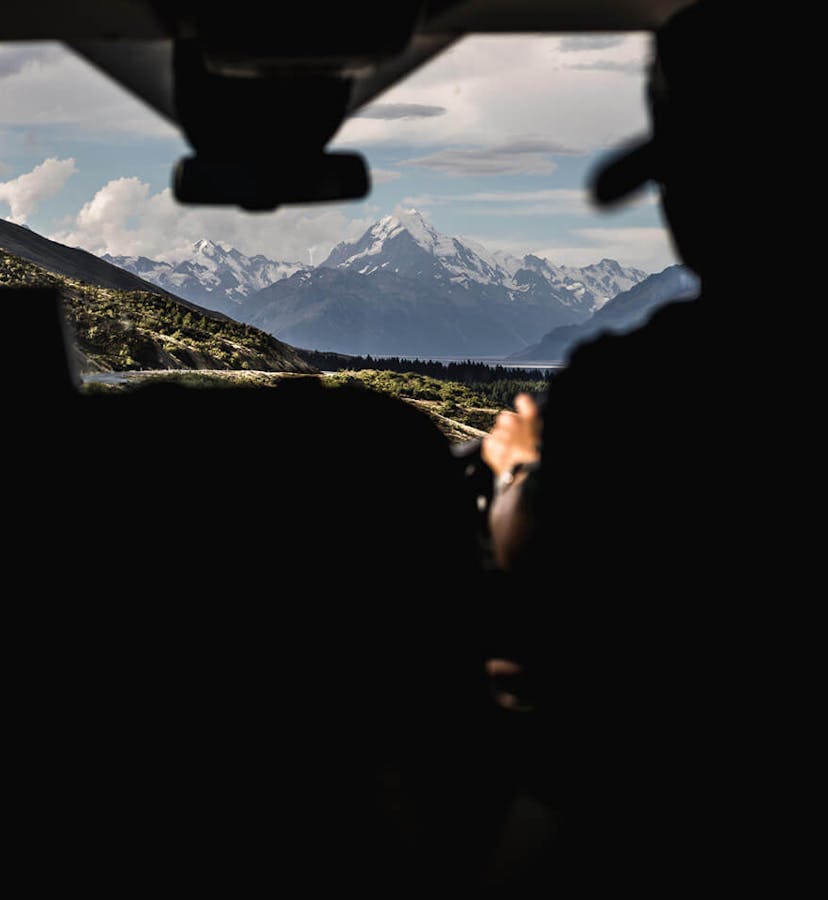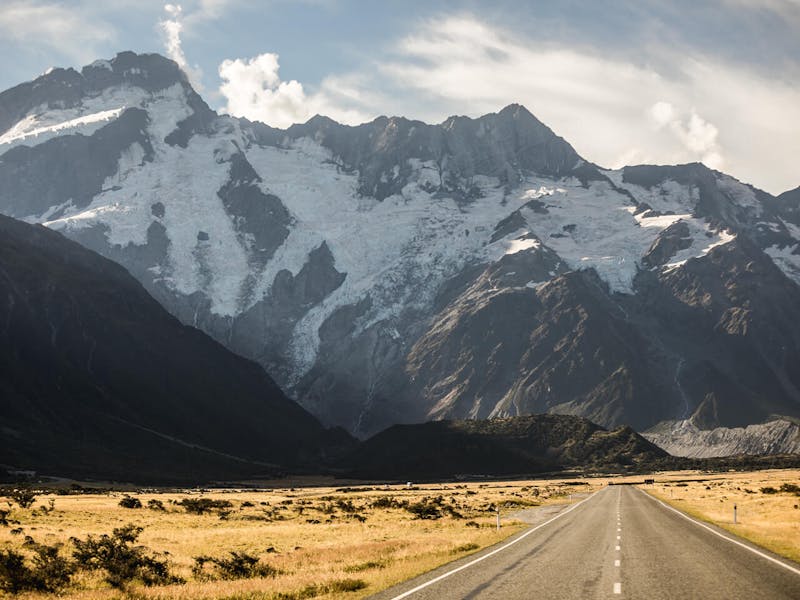 NEGOTIATING ARTHUR'S PASS WAS A FIRST GEAR CRAWL FOR THE VANS WHO – LIKE ALL OF US – WERE RELIEVED ONCE WE CRESTED AND PROGRESS TOWARDS CRAIGIEBURN BECAME SWIFTER. CORNERED BY TOWERING PEAKS WE UNLOAD BIKES AND FIND OURSELVES SKATING OVER SCREE SLOPES BEFORE DELVING INTO THE MYTHICAL BEECH WOODS.
SHADOW OF MT COOK
Negotiating Arthur's pass was a first gear crawl for the vans who – like all of us – were relieved once we crested and progress towards Craigieburn became swifter. Cornered by towering peaks we unload bikes and find ourselves skating over scree slopes before delving into the mythical beech woods. Now, I don't really believe in karma but having had my wheel buzzed by Euan, lead guide and owner of H&I Adventures, for the last five minutes of the descent and him being 15 years my senior, I decided to start referring to him as 'Grandad'. This lasted all of 100 metres when I found myself uncrumpling my visor, straightening my bars and watching the blood surface on my legs. I got no sympathy from the trio behind me, nor did I search for it. "What's the matter grandson? Did grandad get you a little flustered?" I accepted my place and slunk into the pack for the rest of the day.
Roots, bomb holes, compressions, twisting turns, hero dirt, death grip-inducing straights - I could go on, but it's fair to say Craigieburn is the kind of place that makes two days of sitting in airports and planes a no-brainer. It was one of those days where you are left longing for more even when you find the vans with a cooler stocked full of beers. Although, dinner in the shadow of Mt Cook wasn't a bad option either.
Queenstown has long been a winter torment of mine. Every year of seeing social media feeds filled of southern summer shredding, I was more than happy to tick it off even after a night of uninterrupted rain hammering down. Coronet Peak is a name synonymous in mountain bike folklore. Used in countless photo and video shoots over the years, the peak is the perfect Kiwi climax. Golden tufts of grass with ribbons of flowing singletracks unfold in front, the long train of riders snaking off into the vista. The expression of "never meet your heroes" gets thrown around. I guess the same could hold true for trails too? Not Queenstown though, the hype is very much real. The effortlessly flowing contours of rolling trail felt heroic.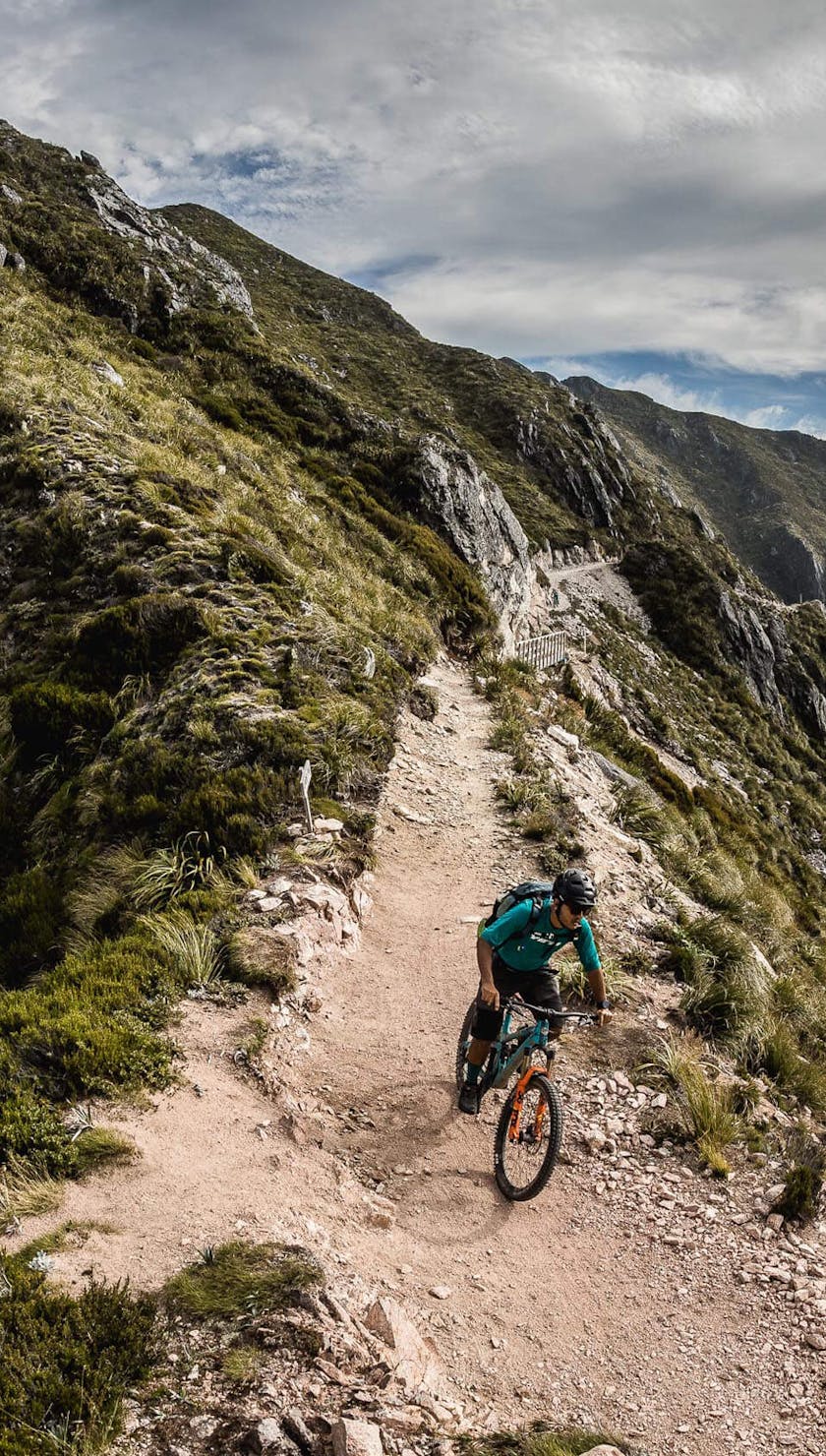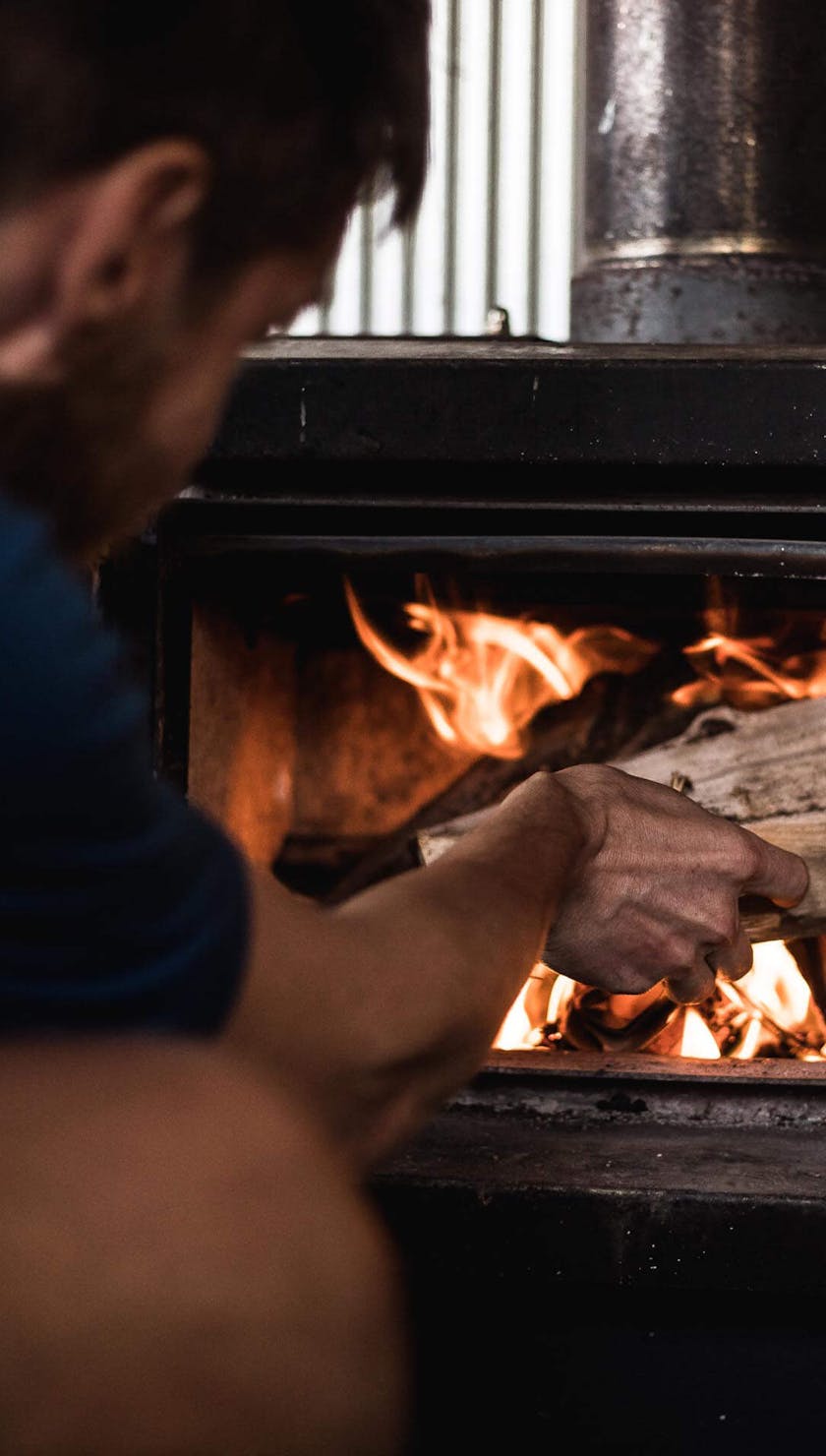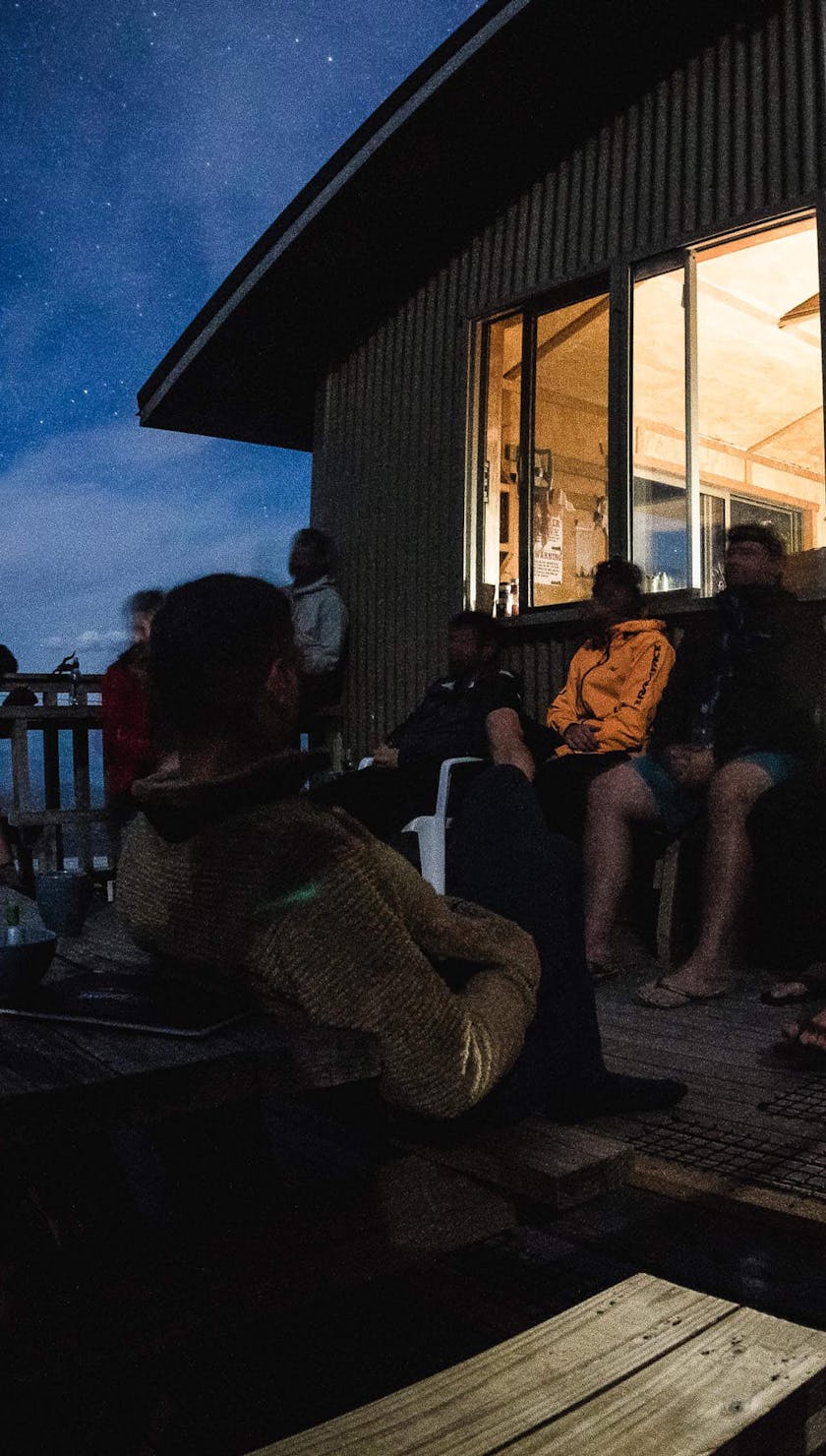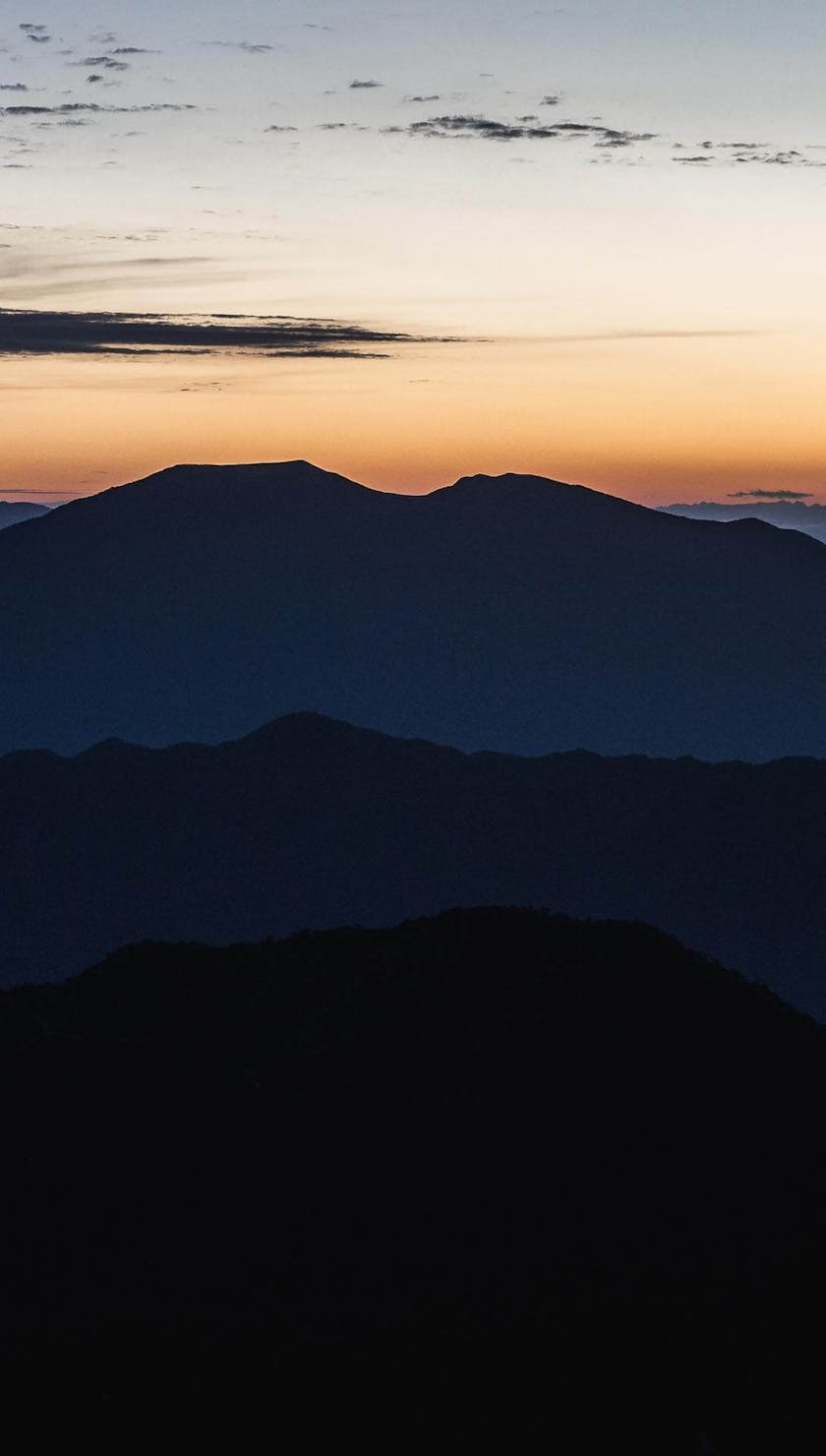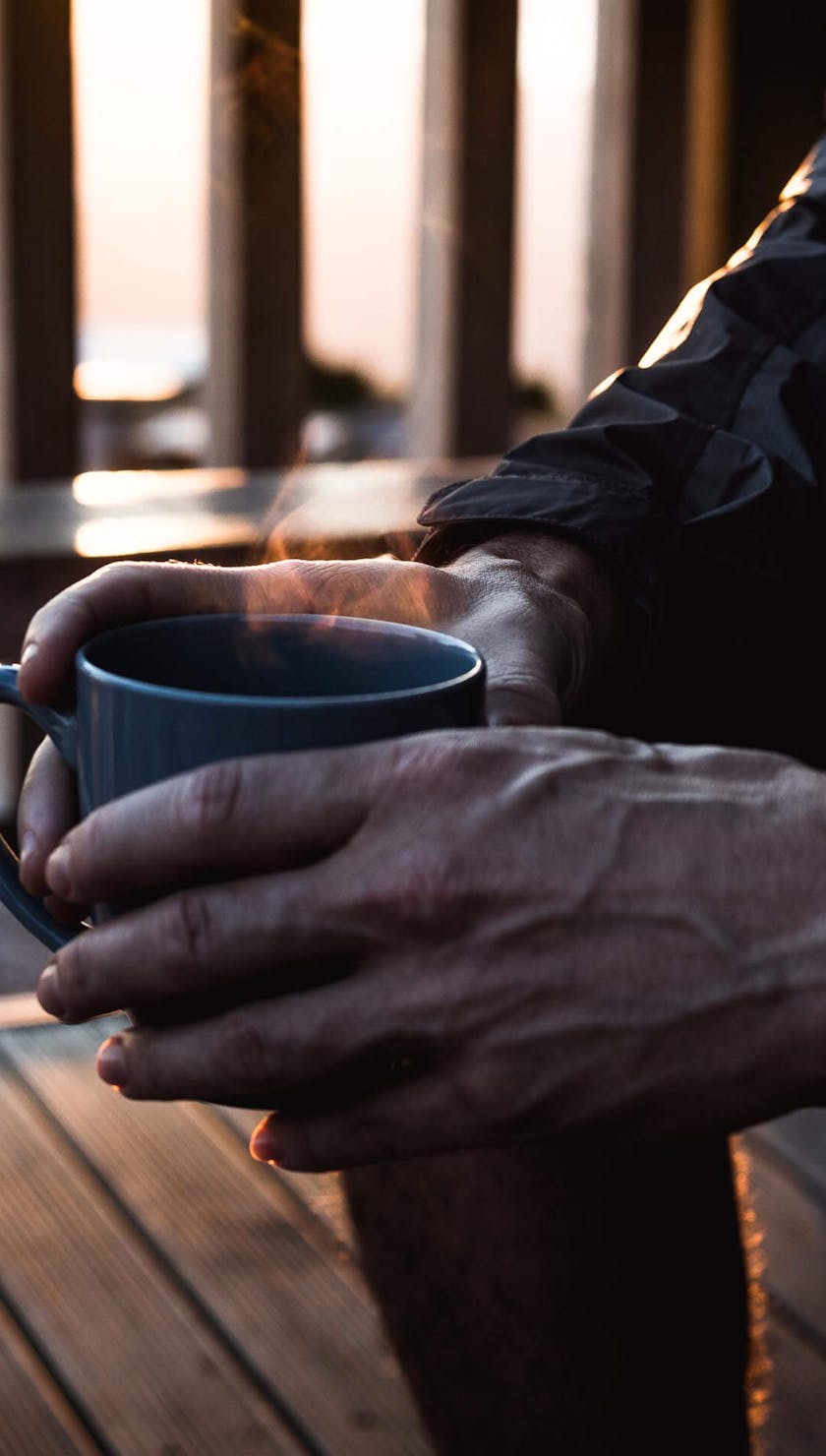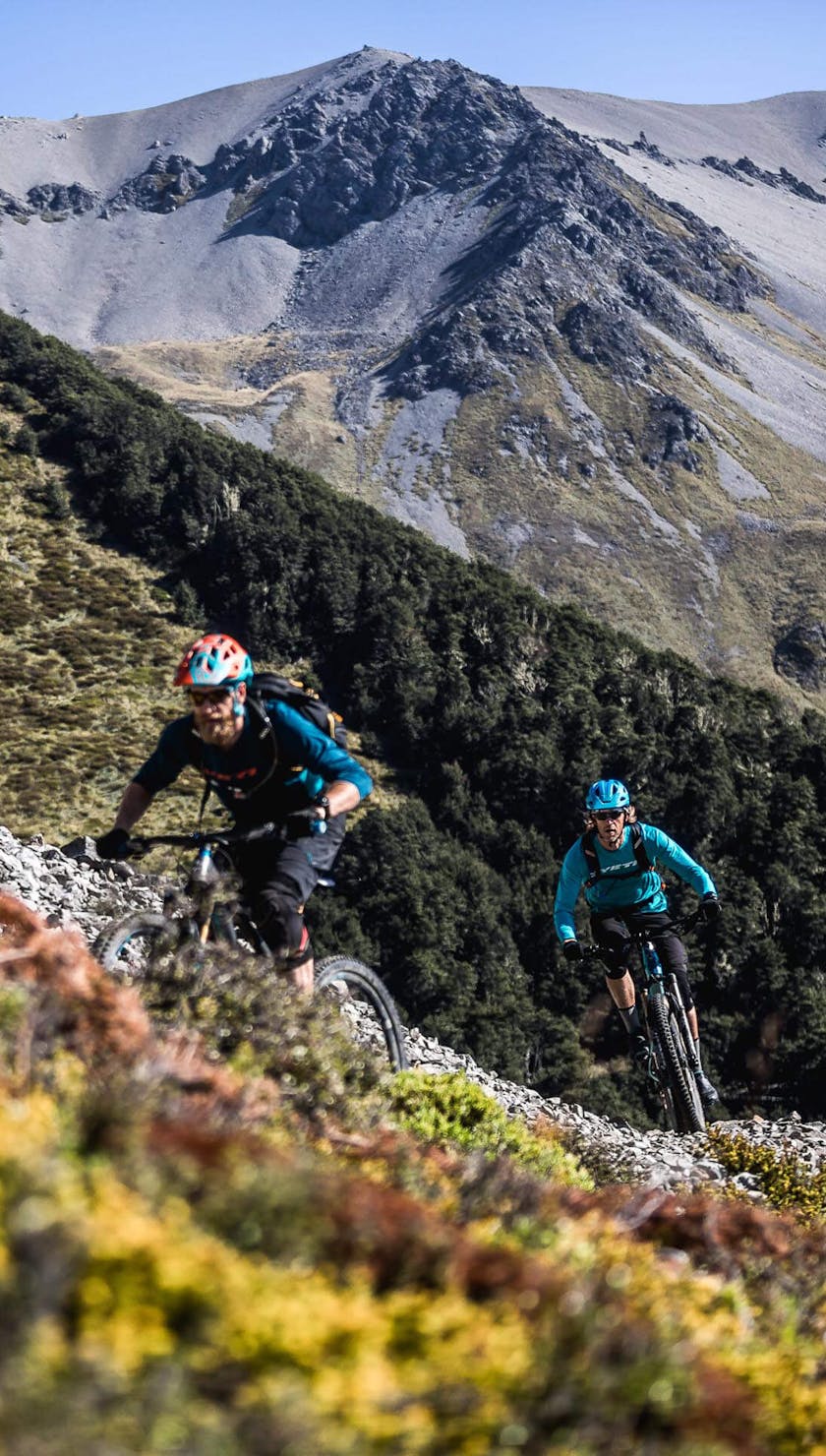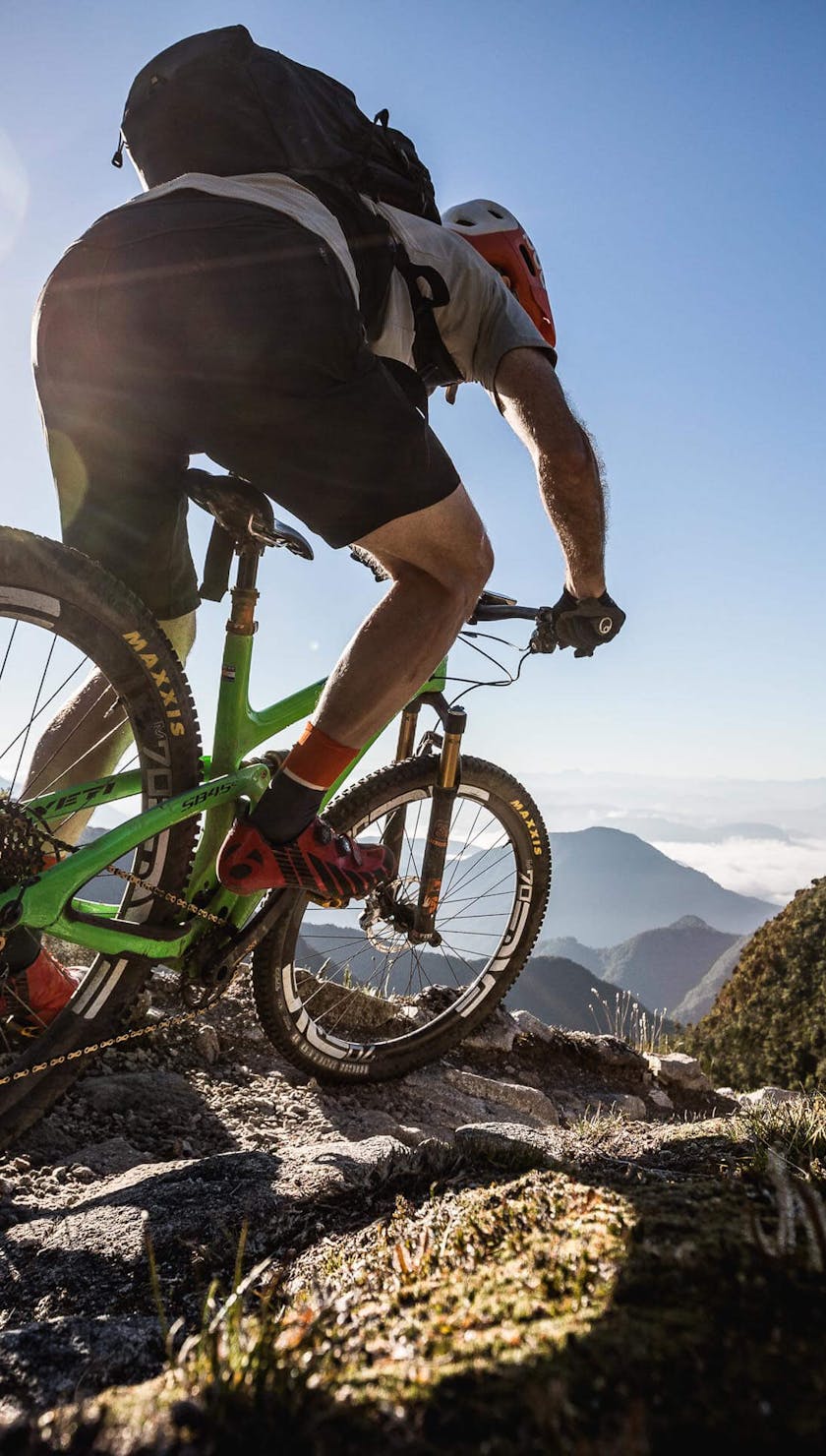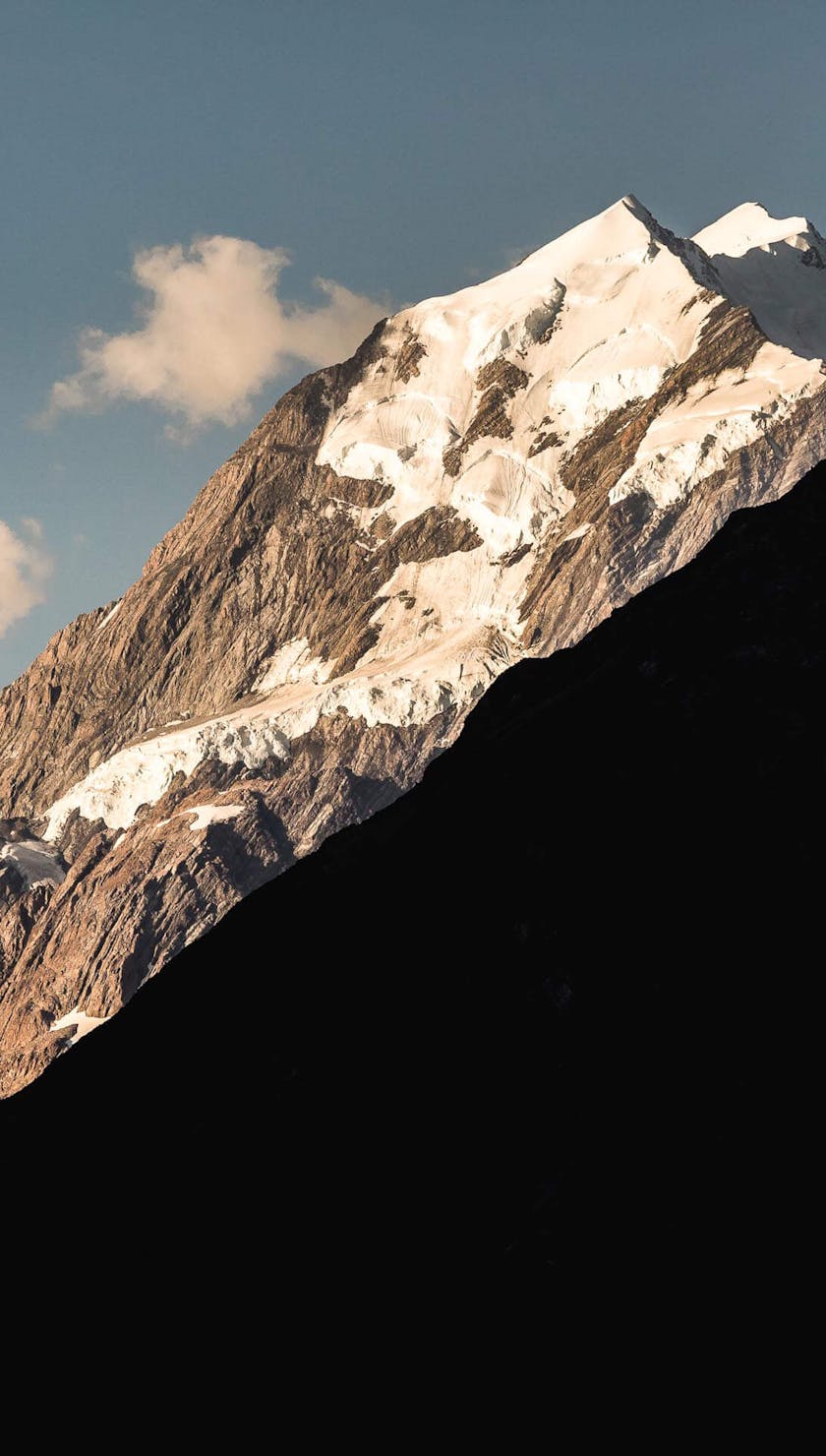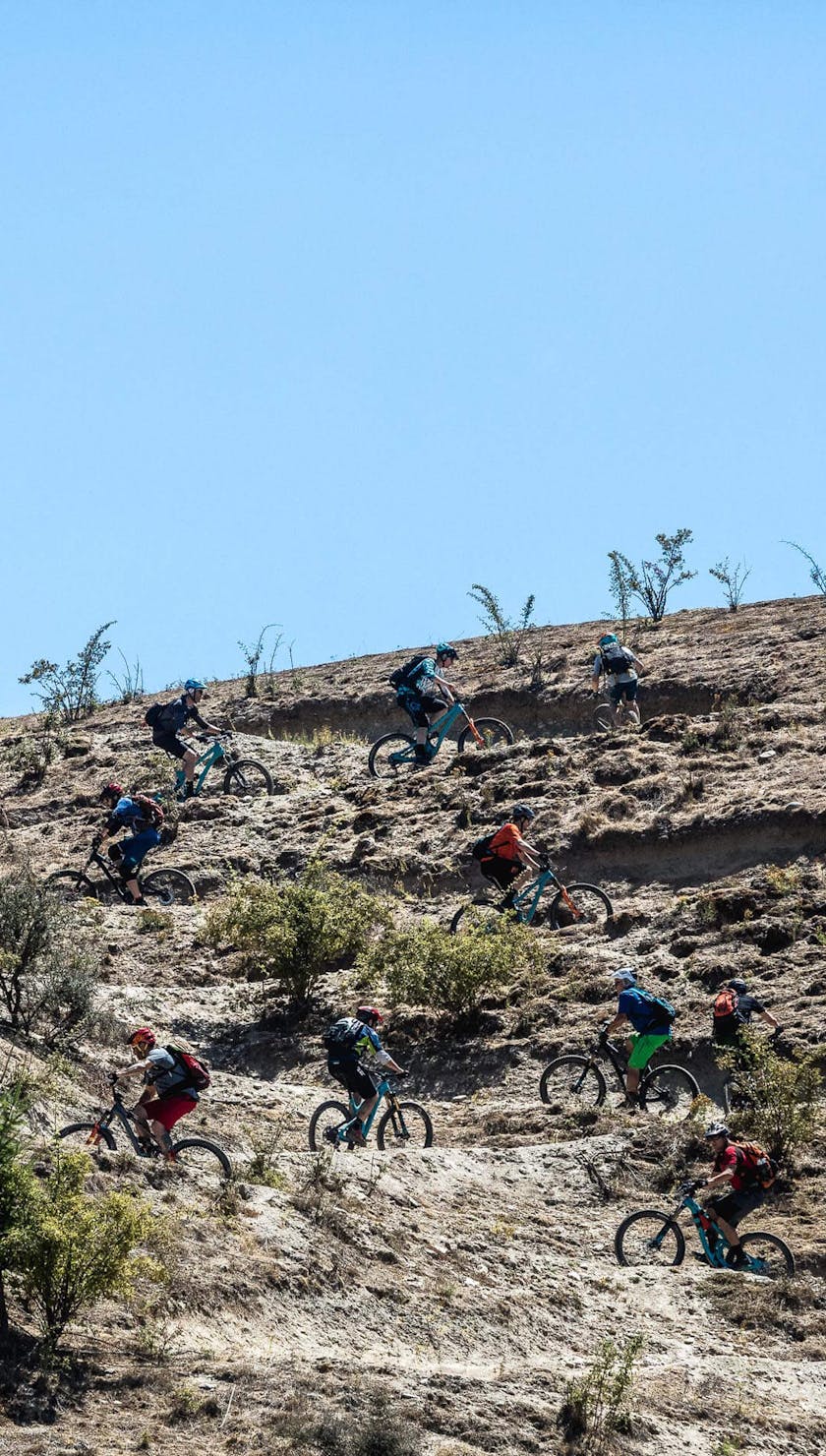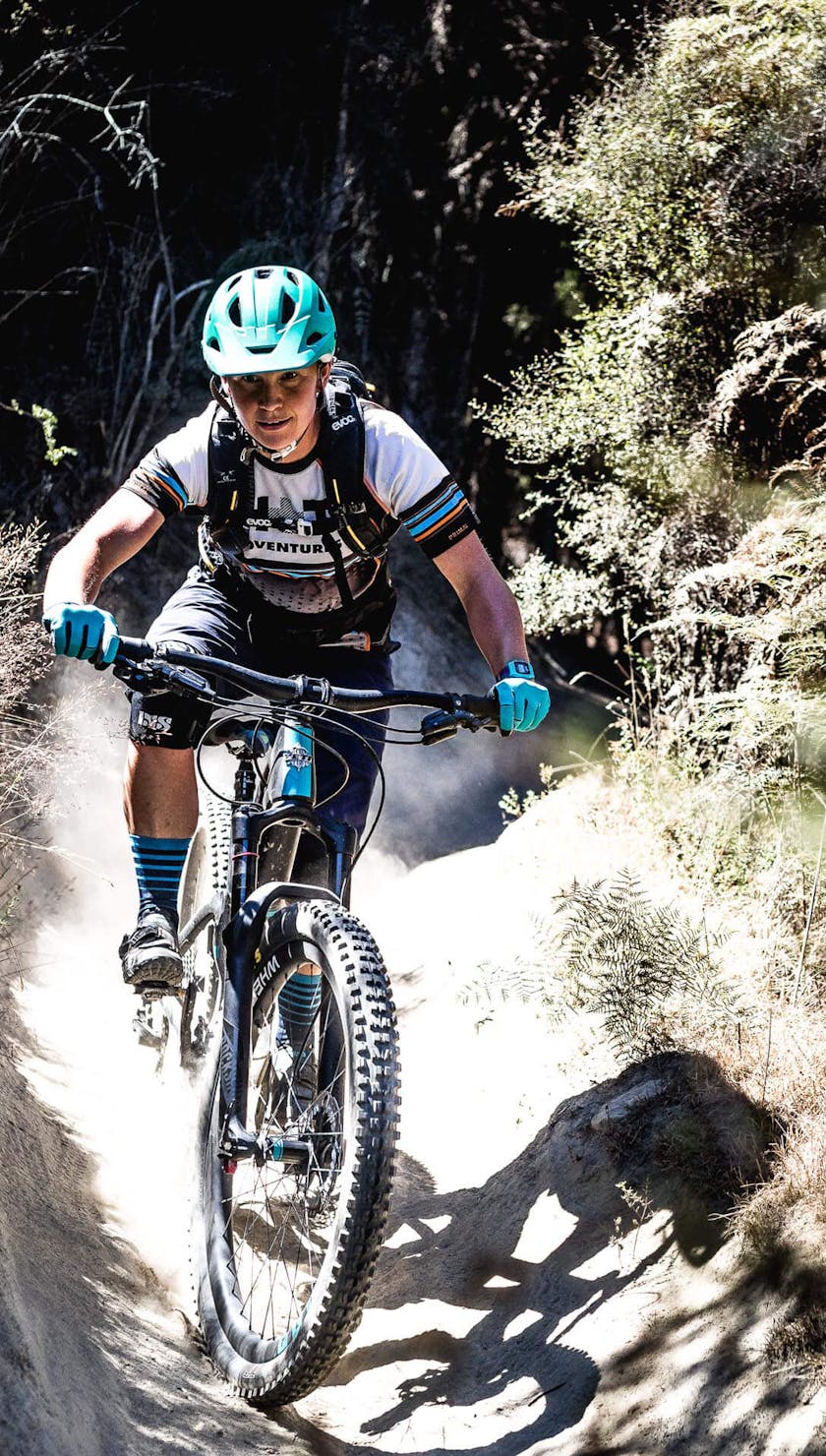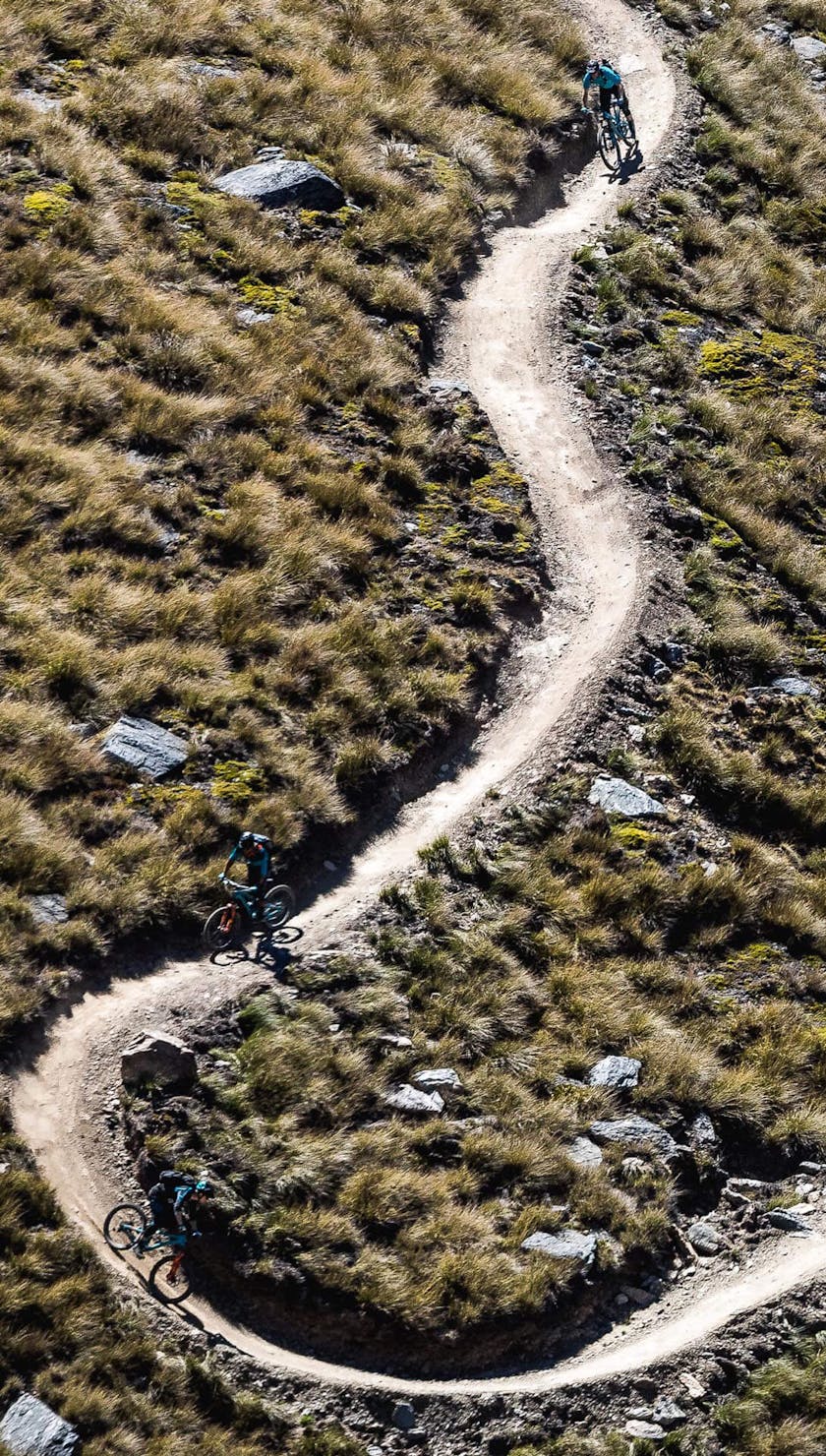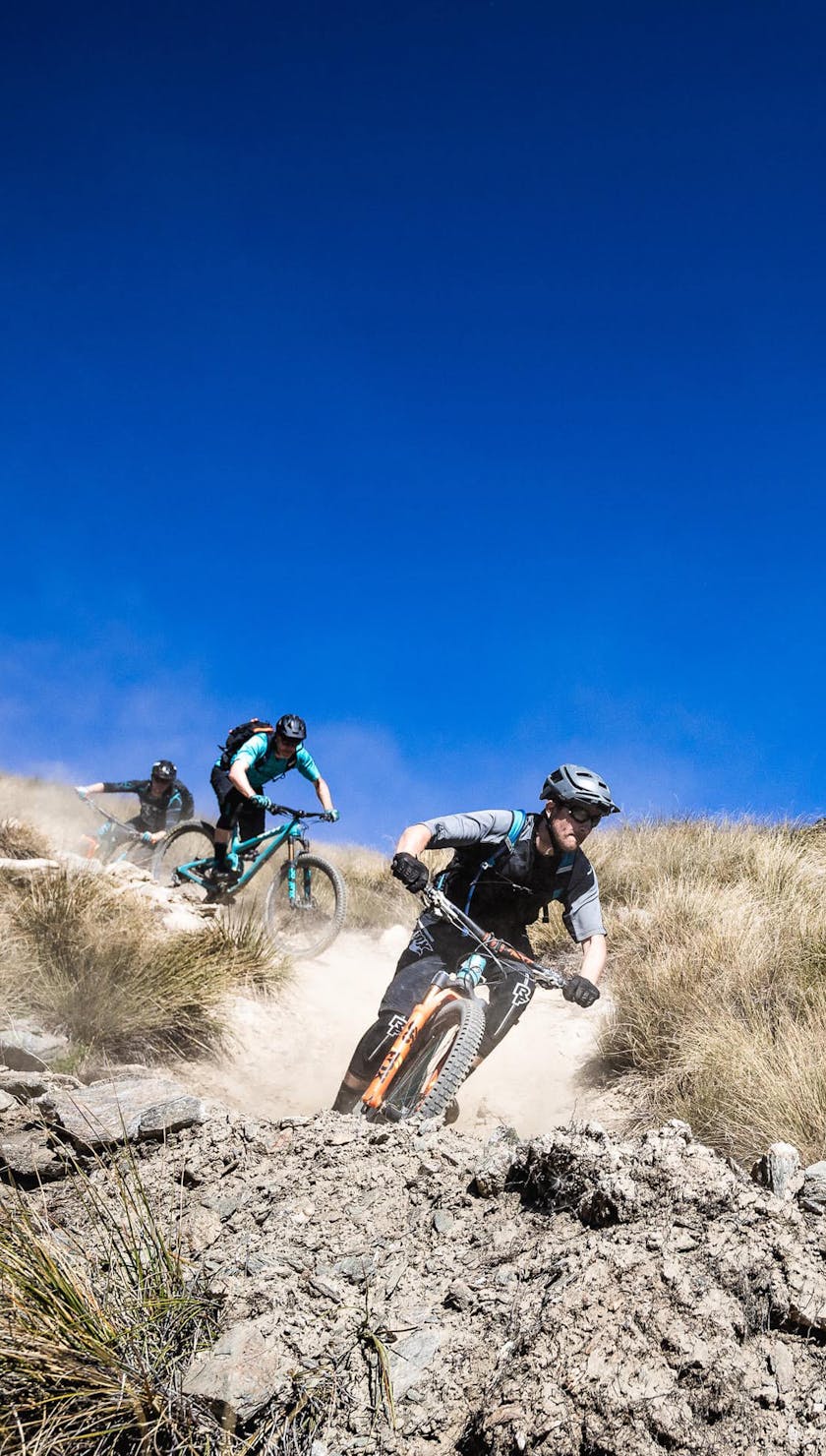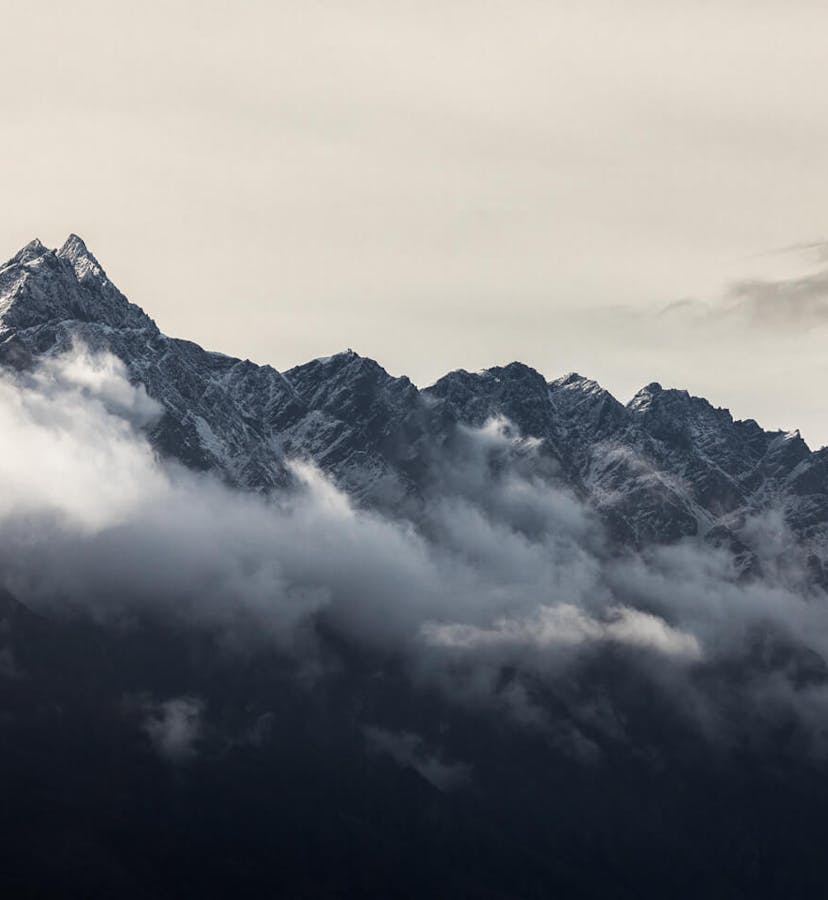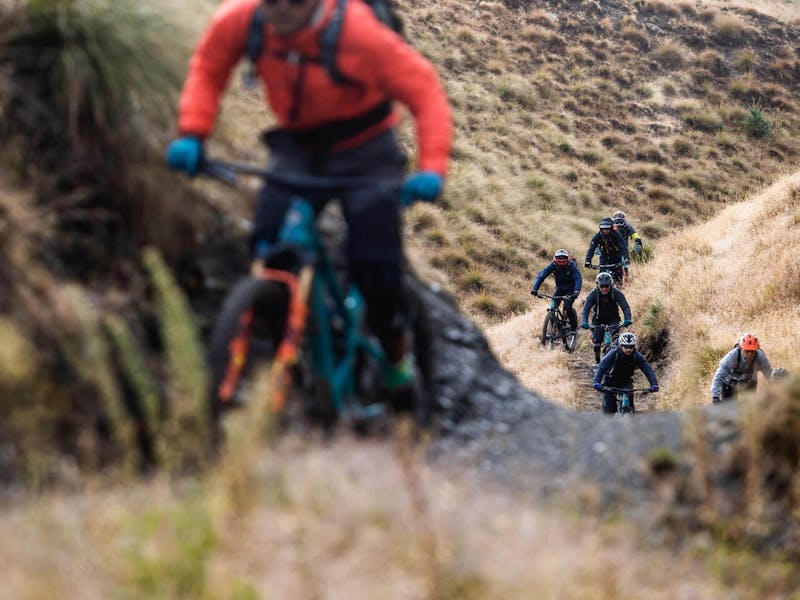 ONE LAST UPHILL SLOG TO DEAL WITH. PASSING DORMANT CHAIRLIFTS WE ASCENDED INTO THE CLOUDS WITH CLUSTERS OF SNOW SEASONED AROUND US. THE ONCE DUSTY GROUND NOW HAD THE ROLLING PROPERTIES OF VELCRO.
QUEENSTOWN CLIMAX
Legs were feeling pretty heavy by this point in the trip, but we had one last uphill slog to deal with. Passing dormant chairlifts we ascended into the clouds with clusters of snow seasoned around us. The once dusty ground now had the rolling properties of Velcro. I had no shame in pushing, which actually seemed to be the faster option anyway as I watched the tires ahead spin faster than their user's speed would suggest. We'd gone from low 80's to low 40's in temperature, meaning once we reached the top we were happy, but no one was that keen to hang around and catch their breath. One by one we disappear into the grey, spiralling down corkscrewing turns before meeting a successions of steep, slick chutes that require more commitment. Once you're in, you're in.
Queenstown resident and guide Erin shows the local hot lines, leaving us scrabbling and failing to hold onto her wheel tracks. When she's not guiding a group of crazy mountain bikers like ourselves, she's undertaking wild backcountry adventure races nonstop over weeks at a time. You can be sure she barely broke a sweat or lifted her heart rate the whole trip.
Gathering like lemmings at the bottom everyone bobsleighs in, somewhat relieved to be back on neutral ground with a fairer fight on gravity. A paraglider whistles overhead as we begin to rip each other's legs off in a sprint finish to Arrowtown and the last wheel rotations of the trip. Whilst the last après ride beers were sunk everyone was handed an 'NZ Yeti Gathering' engraved 'Patu – a type of old wooden club used by the Maoris. A great souvenir to take home to remember the trip by, but perhaps making the last night blowout in Queenstown that little bit more dangerous.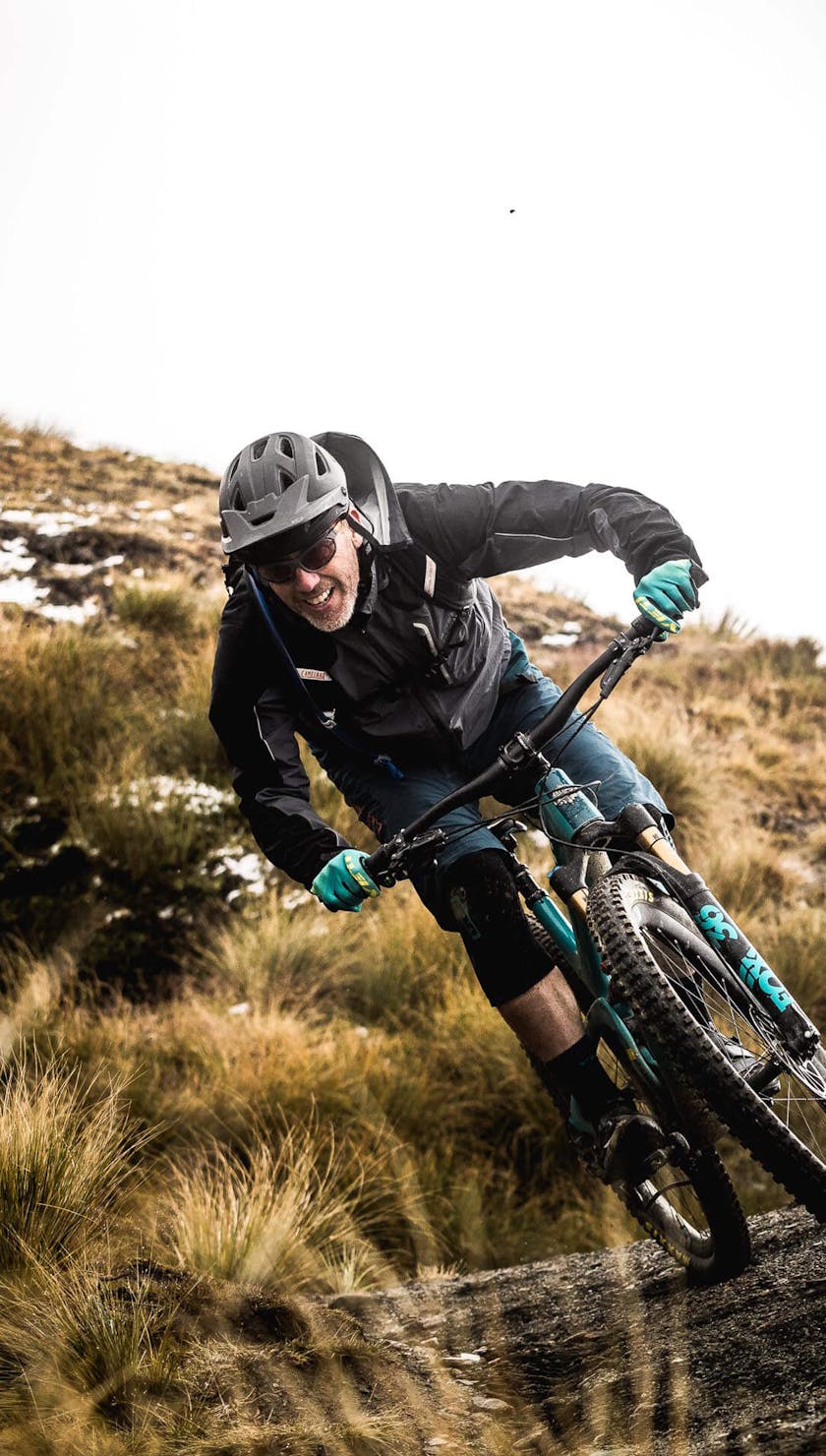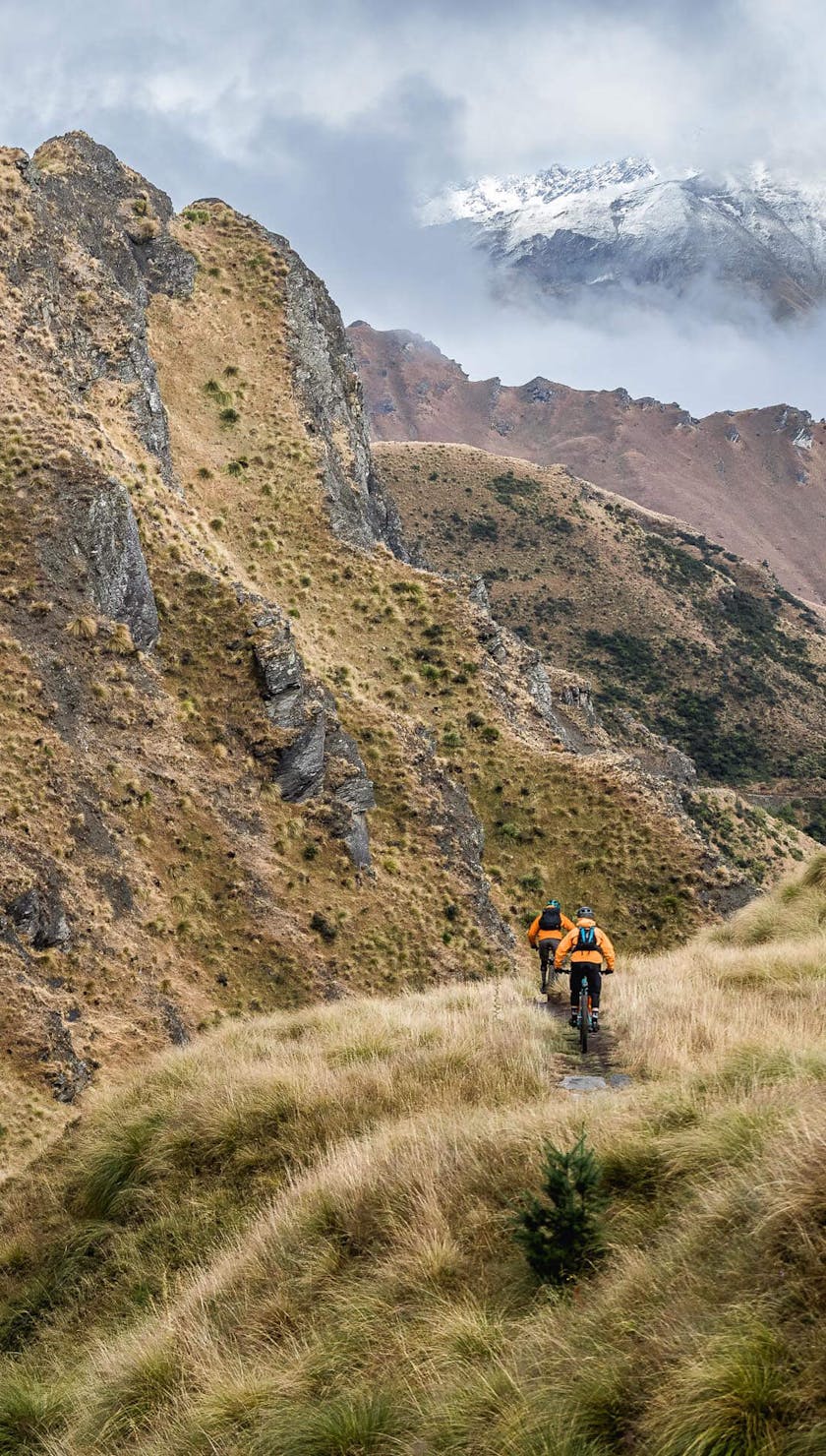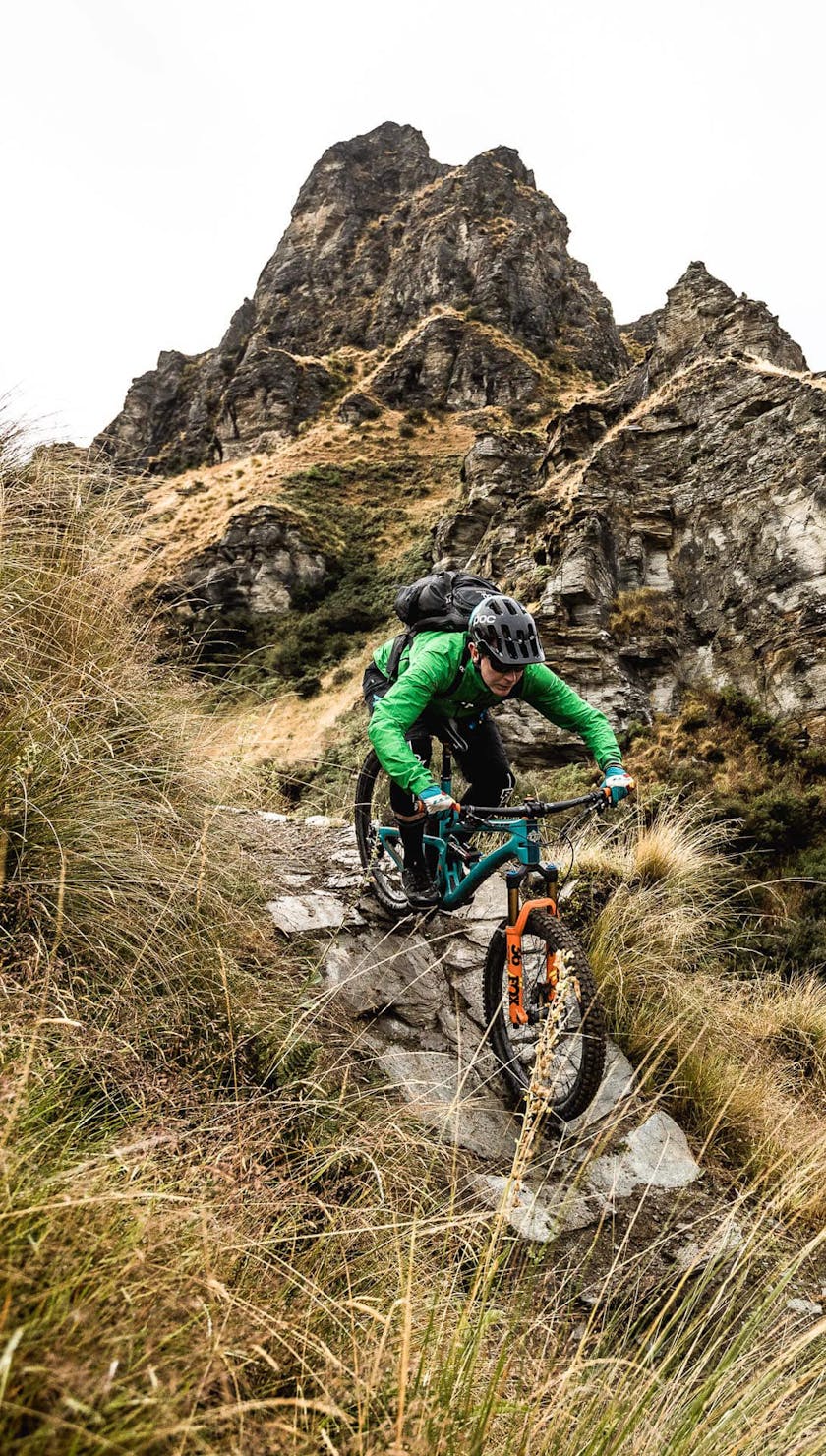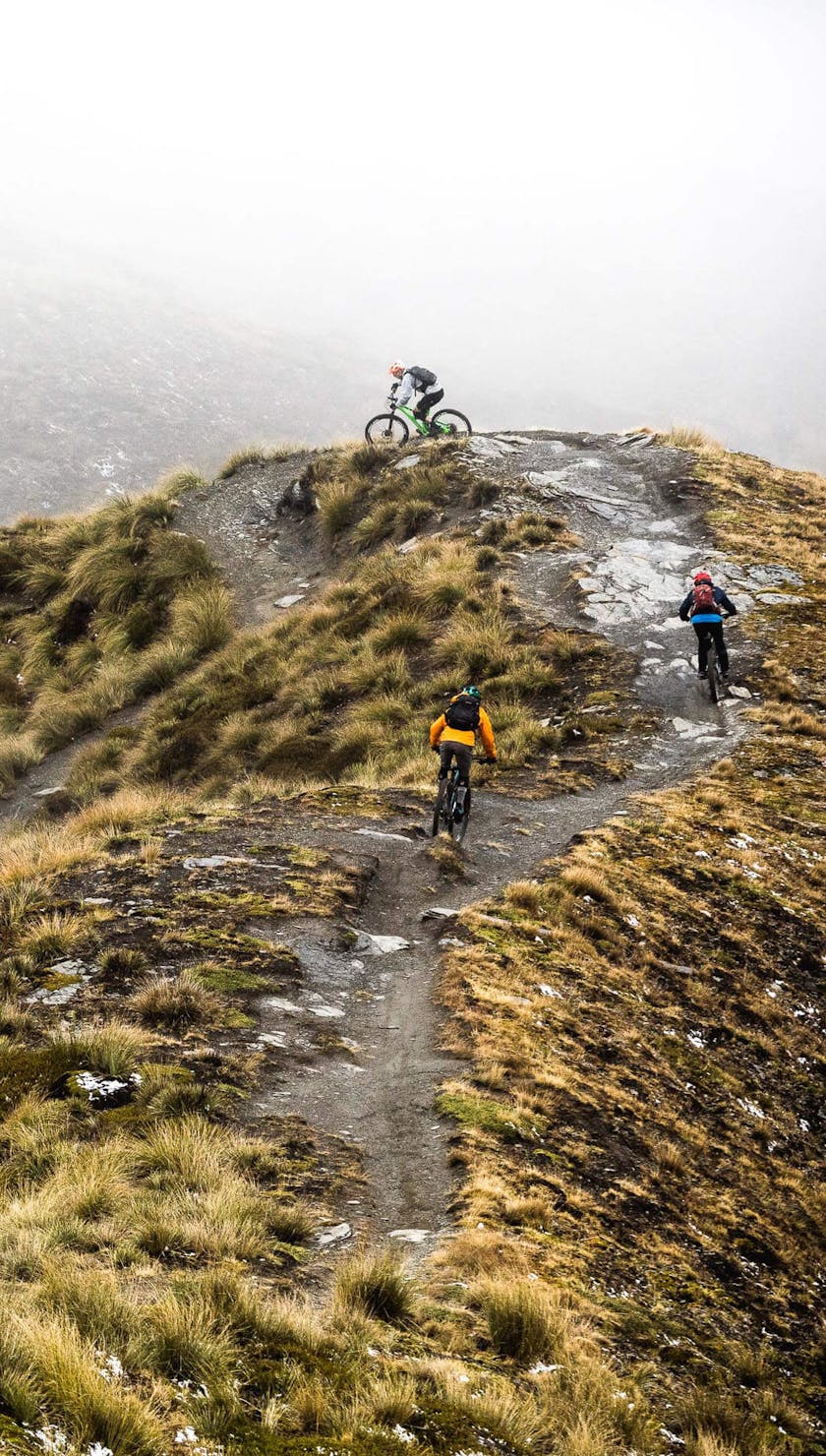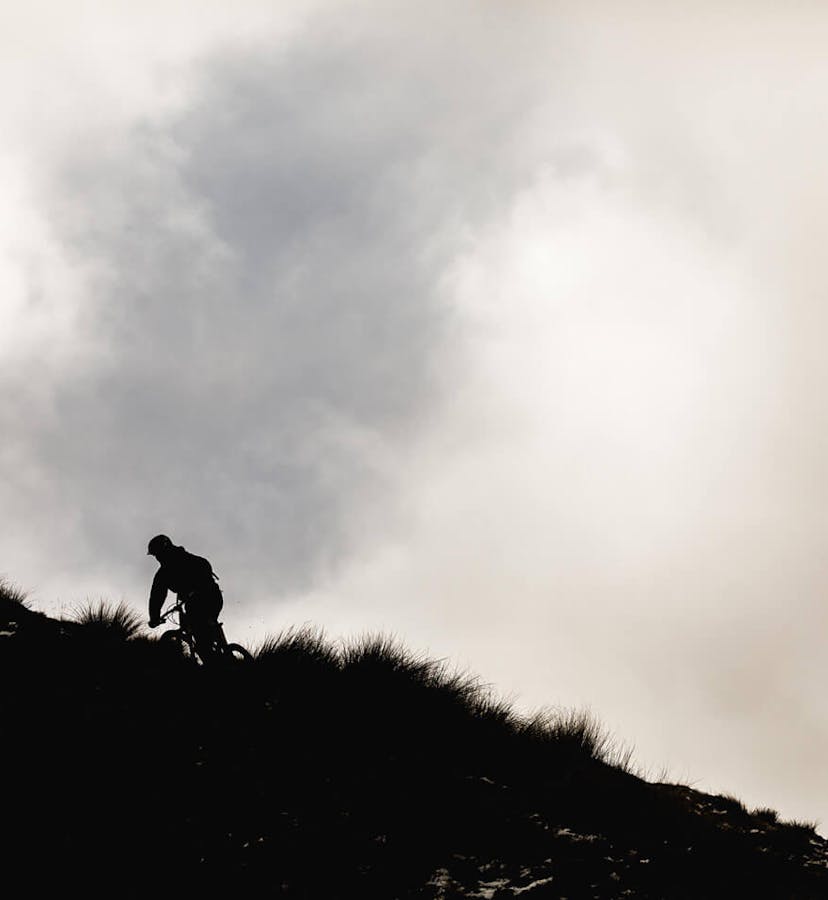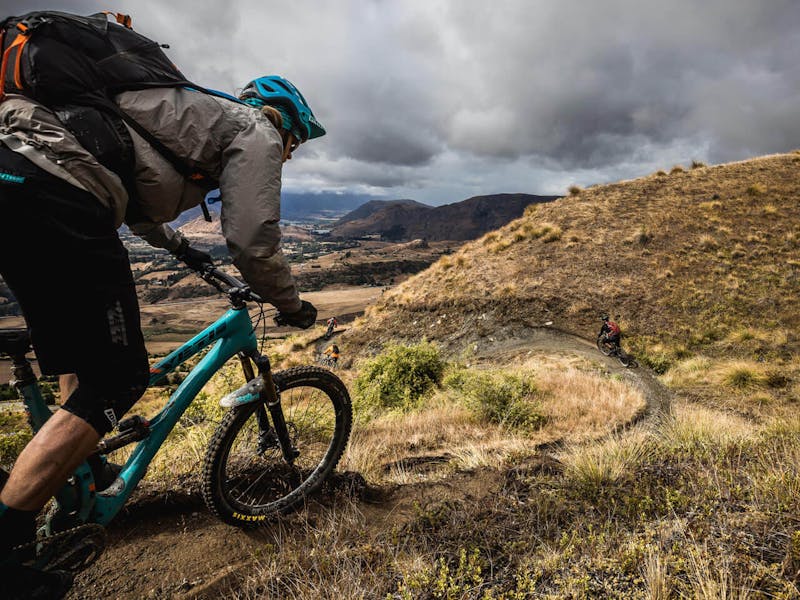 RULE 4: STAY AWAY FROM HOOG DURING DINNER IF YOU HAVE ANY HOPE OF BEING FUNCTIONAL THE FOLLOWING MORNING. YOU'LL LEARN THIS, AND PLENTY MORE SHOULD YOU JOIN THIS BUNCH OF YETI FREAKS.
KNOW THE RULES
My first Yeti Gathering taught me a few valuable lessons that may prove useful if you too want to join a Gathering in the future… Rule 1: Never expect to be called by your actual name, you'll soon be gifted a rather 'thoughtful' nickname whether you want it or not. Rule 2: Leave your phone unattended, and it will quickly become filled with photos you wish you could scrub from your retinas. Rule 3: Don't mention the word 'eggplant' unless you wish to hear a story so wince inducing you can feel the pain as you unwillingly picture it in your head. And finally, Rule 4: Stay away from Hoog during dinner if you have any hope of being functional the following morning. You'll learn this, and plenty more, should you join this bunch of Yeti Freaks. Next up, whiskey and haggis-fueled adventures in the Scottish Highlands!
Words and Photos by: Ross Bell / H+I Adventures