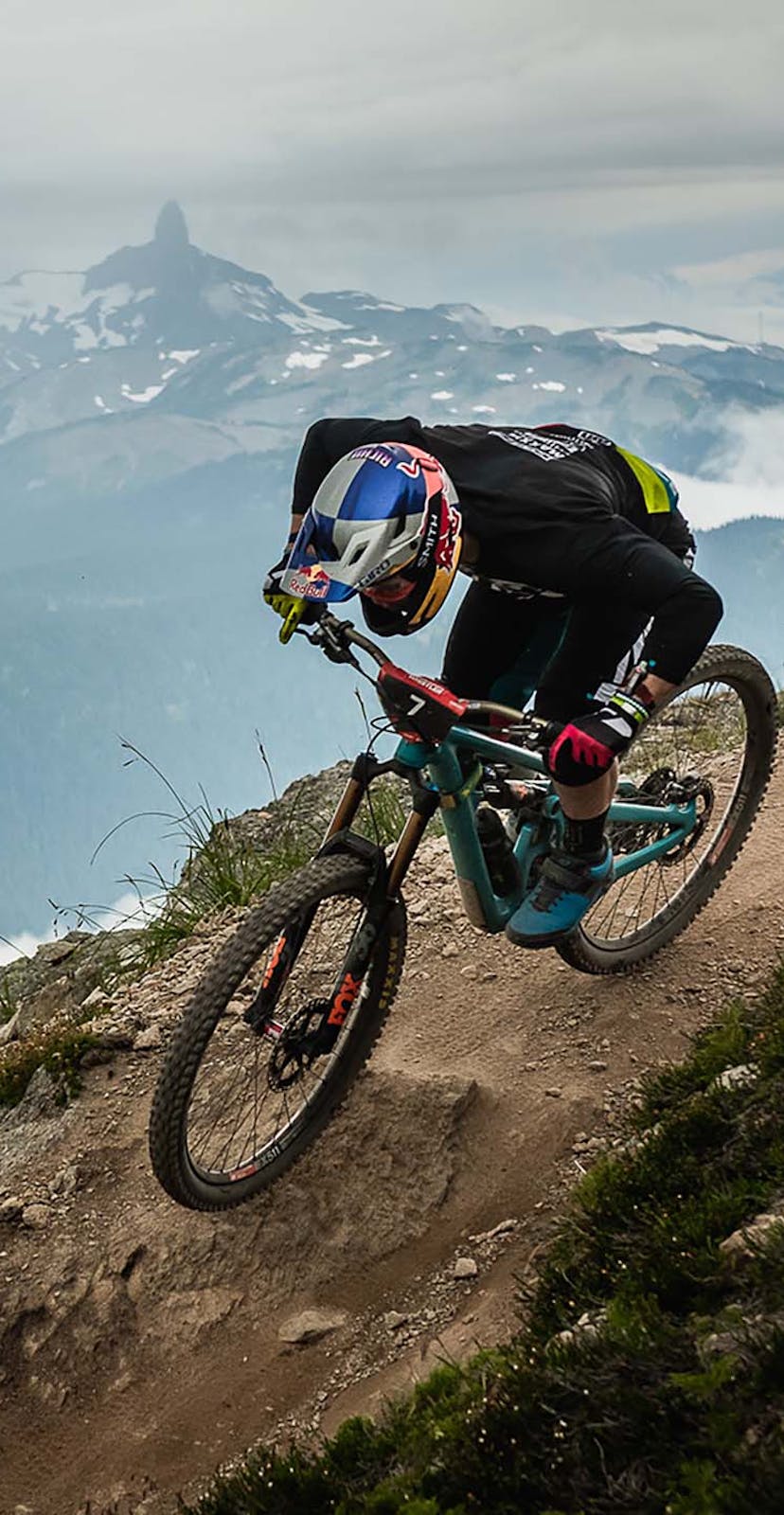 racing
EWS.6 '19 RUDE RULES
WHISTLER
RICHIE RUDE THREW DOWN A CRUSHING RUN ON THE QUEEN STAGE (TOP OF THE WORLD) AT THE WHISTLER EWS, WINNING BY 33 SECONDS AND PUTTING THE FIELD ON NOTICE THAT HE WAS THE MAN TO BEAT.
Richie Rude threw down a crushing run on the Queen Stage (Top of the World) at the Whistler EWS, winning by 33 seconds and putting the field on notice that he was the man to beat. Rude sealed the victory by winning the final stage and the race with an overall time of 52:41, 55 seconds ahead of second place finisher Sam Hill.
Going into the race, Rude was tormented over which bike to race – the SB150 he's run since last year or the new SB165. "I love the SB165, but I'm so comfortable on the SB150, I decided not to change bikes last minute," Rude said before the race.
Teammate Shawn Neer was also in solid form this weekend, taking second place behind Richie on the first stage and finishing 11th overall, just a second off top-ten pace after a high-speed stack up on his final stage. "I'm stoked with my race, especially with Top of the World stage," Neer said.
The Yeti/Fox Factory team finished 3rd overall in the team competition with just two riders.
Next stop? Northstar. Bring it on.