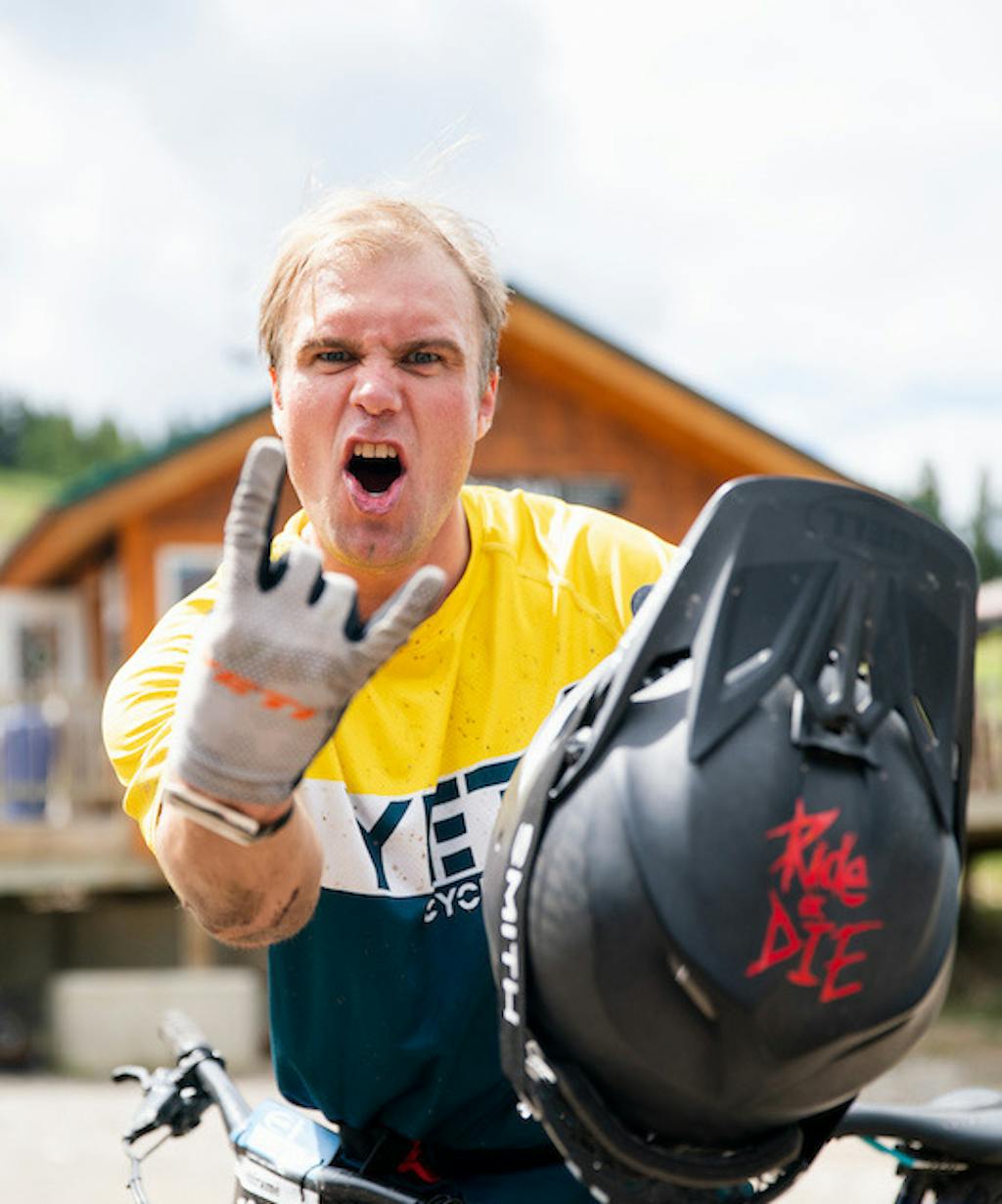 Marty
Schaffer
Adventure/Racer/Skier
Marty may be the most stoked individual you'll ever meet, it's contagious and he'll probably bring the best out of you. He organizes his whole life around fun, and he's a professional at it. A certified Canadian Ski Guide and professional skier based out of Revelstoke in the winter, while summers are filled with bike adventures around the world with over the top yeti puns.
FAVORITE TRAIL
Mt. Cartier
SURPRISING FACT ABOUT ME
I actually do "work". All winter long I guide, run Blanket Glacier Chalet and ski the best snow on earth. Trust me, there's actually some work that goes into it all..
WHAT I ALWAYS ORDER THE TABLE
Waters. Its free and we all need more of it. It's an easy win. I'm happy to benefit from the fool that feels the need to order a round of whatever expensive drinks.
BIGGEST RISK TAKEN
Starting my own business and taking over my families backcountry ski touring chalet.
FAVORITE VINTAGE YETI
Nathan Rennie on the DH 9. Man that thing was a bad ass looking machine.
Accolades:
After breaking my back when I was 18 years old I changed my life course away from the dream of becoming a professional mountain biker. My focus shifted into work as an avalanche technician and certified ski guide. Later starting a guiding company - CAPOW, Canadian Powder Guides and taking over the families remote heli access backcountry touring chalet, Blanket Glacier Chalet.
Now working full time in the winter I completely open up my summers to adventure on my bike. Sure, theres work to get done to get ready for the winter... but if theres an opportunity to ride, create a new adventure, join an event or bike race... I'm there!
I feel my biggest accolade is the life I've been able to create, loving what I do for work in the winter then loving every moment of riding bikes all summer. I'm the professional mountain biker without the pressure of workin it for a paycheck.
#proby40